SEO Basics for Bloggers
You may be thinking, "does my website need SEO?". Contrary to popular belief, SEO is not just for businesses. Anyone with a website can – and should – have SEO, whether it be choosing an SEO company or doing it yourself. At Reboot, we have put together an extensive guide outlining the SEO basics for bloggers to ensure your search engine optimisation will be a success for your blog. If you are confused about this stuff, don't worry, you are not alone. We're here to help.
Whether you are new to the world of SEO, or need a quick refresher, our beginner's guide to SEO covers the basics of how to do SEO for your blog and why it is so important for bloggers to build a profile and rank well. Not only will this make your blog a credible source of information for your readers, but may even result in some high-quality opportunities – so read on to find out how to rank your blog on Google.
---
CONTENTS:
1. What is SEO?
- Why does my blog need SEO?
- Can anyone do SEO?

2. How to do search engine optimisation
- How to optimise your blog for SEO
- Optimisation off the blog

3. What do you need to add to your blog post?

4. Test yourself
---
1. What is SEO?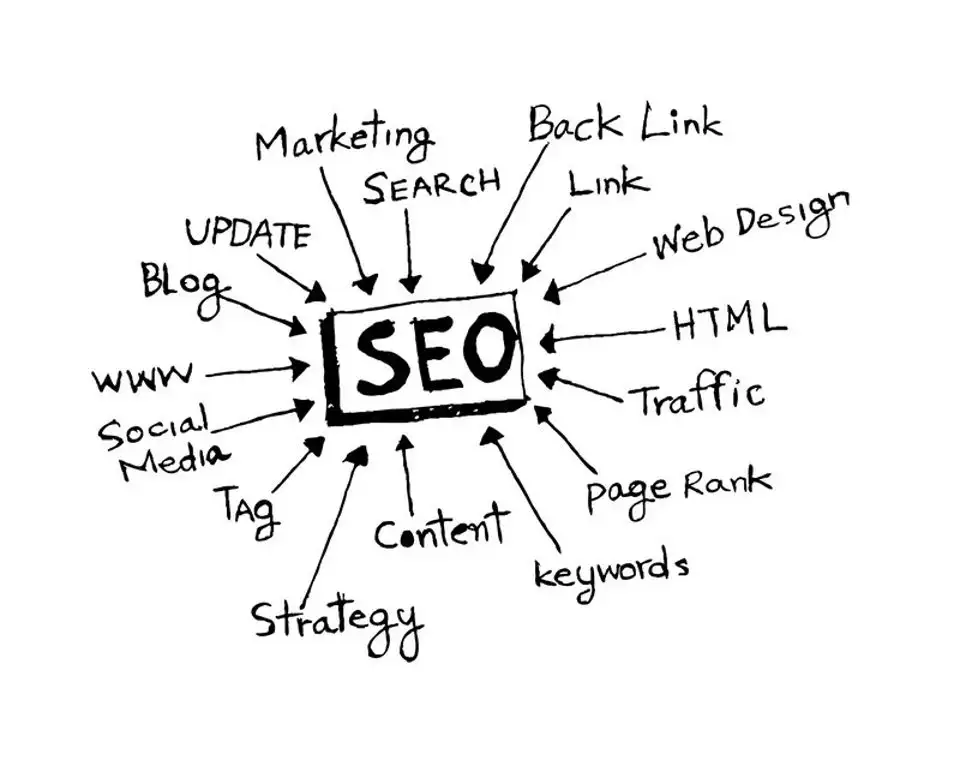 Photo credit: Icons vector / Shutterstock
SEO, otherwise known as 'search engine optimisation', is a marketing discipline focused on enhancing your website to become more noticeable on search engines in an organic (non-paid) manner. Although, there is no set definition of SEO.
Here at Reboot, we define SEO as: "a strategic, persistent improvement to not only raise your website's Google ranking, but the long-term viability of your website to make sure it stays up to date and free from penalties."
As a blogger, you may be familiar with Moz.com, who defines the process of SEO fairly simply:
"Search engine optimisation (SEO) is the practice of increasing the quantity and quality of traffic to your website through organic search engine results."
SEO encompasses both the technical and creative elements required to improve your blog's rankings, drive traffic and increase visibility in search engines, such as Google, Bing and Yahoo to name a few.
SEO covers a wide variety of different aspects, from the way words are written on your blog, to the way other sites link to you on the web. Sometimes SEO is simply a matter of making sure your blog is structured in a way that search engines understand, however, SEO isn't just about building search engine-friendly websites, it's about making your site better for human beings too.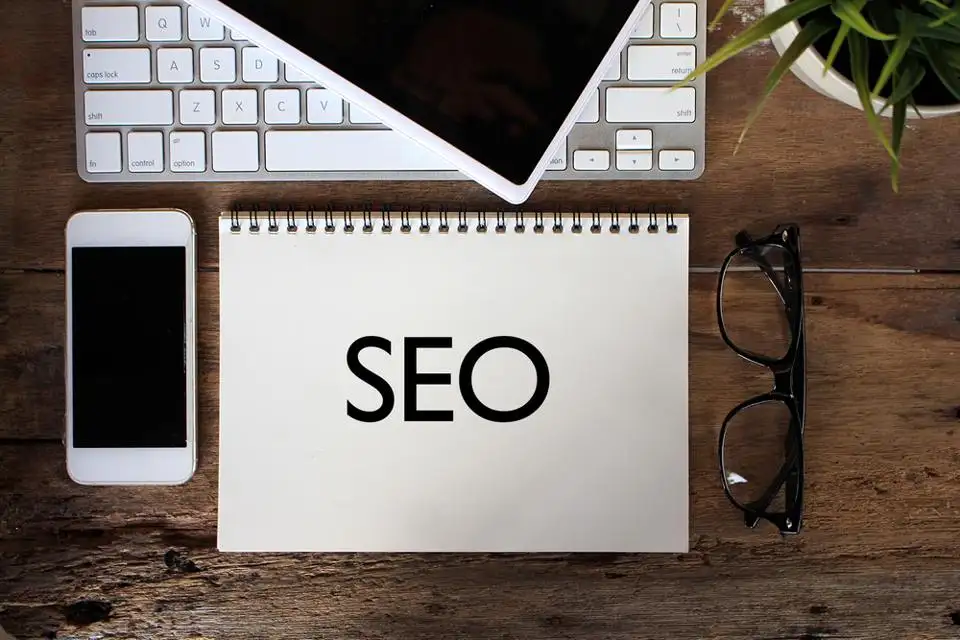 Photo credit: Adha Ghazali / Shutterstock
You may be wondering if you need SEO for your blog. The majority of web traffic is driven by the major search engines Google, Bing and Yahoo, and is the primary method of finding a website for most internet users, whatever your blog's purpose. Other than search engines, social media generates a substantial number of visits to your blog too. It is so highly valuable to share and be present on social media channels to grow your blog traffic considerably.
The great thing about search engines is that they provide targeted traffic. Therefore, they create different pathways to help searchers find exactly what they are looking for. As a result, if search engines cannot find your blog or add your content to their records, you will inevitably miss out on a wide number of opportunities that drive traffic to your site.
Of course, search engines are smart, but they still need help. Even though search sites are constantly improving their technology to crawl the web more deeply and return better results to their users, there is a limit to how search engines can operate. This is where the right SEO is vital and can ensure your blog traffic increases substantially.
As well as making content available to search engines, SEO helps to boost website rankings so that searchers will find your blog easily – typically on the first page of the search results. In a climate where the internet is becoming increasingly competitive, companies who perform SEO well will have a distinct advantage on visitors and customers. Therefore, if you take one thing from our SEO basics for bloggers guide, it is so important to invest time and effort into your blog's SEO.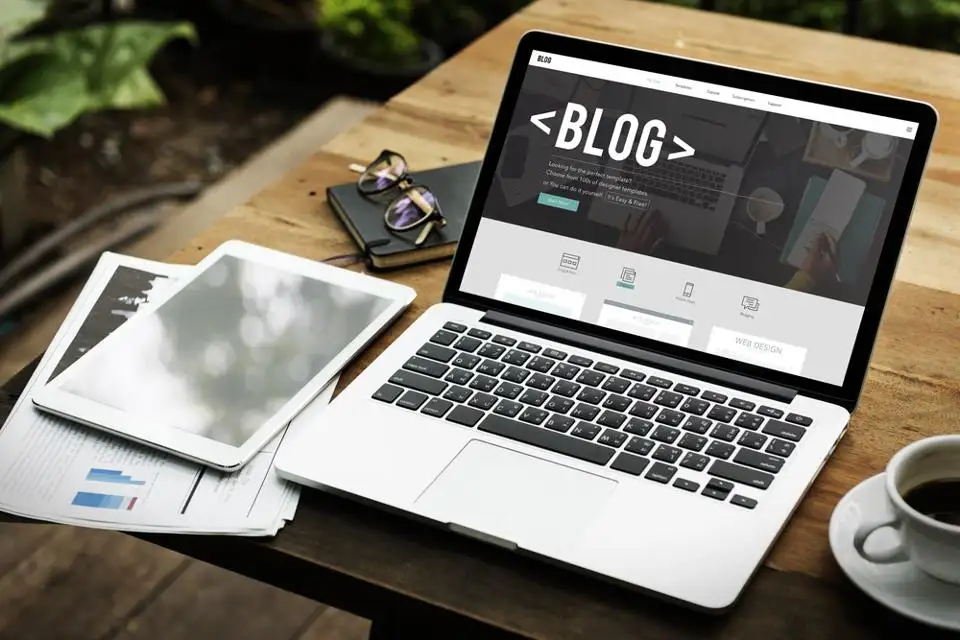 Photo credit: Rawpixel.com / Shutterstock
To bloggers and businesses alike, the thought of implementing your very own SEO strategies can be extremely daunting (which is why many opt to hire an experienced SEO agency instead). Let's not sugar-coat this: the world of SEO is complex. You may spend as long as six months implementing a new strategy, only to find out it is an outdated tactic that no longer works effectively.
Therefore, in the SEO world, a small amount of knowledge can make a big difference. It is beneficial to ensure you stay well-informed and regularly learn about any changes if you want to ensure success in the long run. The notion of the "ever-changing landscape of SEO" isn't as ominous as it sounds, as there are certain fundamentals of SEO that change very little over time, despite the fact technology is constantly evolving and developing.
To ensure you are staying on top of SEO for your blog, free education and tools are widely available on the web, including SEO blog articles on SEO basics for bloggers or SEO tips for beginner's guide, to find out how to improve SEO on your blog. Combining this with a little practice on your own site, and you will be well on your way to becoming an SEO guru!
2. How to do search engine optimisation (SEO)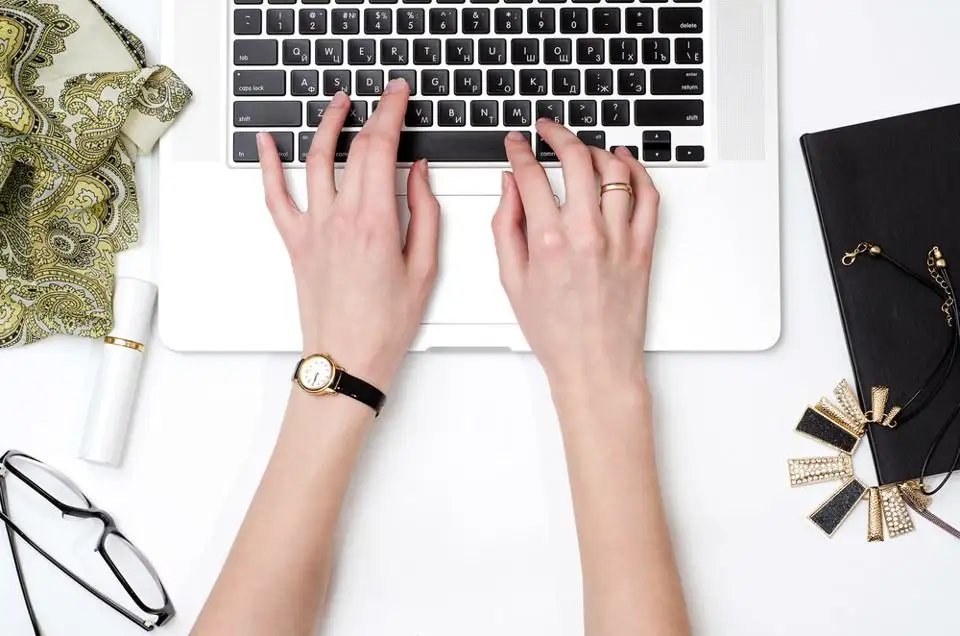 Photo credit: Pashun Astapenko Oksana / Shutterstock
When it comes to search engine optimisation for a new blog, it isn't uncommon for bloggers to become intimidated by the sheer amount of information out there – it can be incredibly confusing, with contradicting articles and technical jargon. Here are a few SEO basics for bloggers to get your blog heading in the right direction.
How to optimise your blog for SEO
Some of the most important elements of search engine optimisation happen on your own website. Think about including the following when you do SEO for your blog posts:
When it comes to keyword optimisation, keep it simple. Think of up to five keywords or phrases for each page on your blog and optimise them. If you're new to SEO, it can be hard to know what words to use – this is where SEO tools come in handy.
Explore some suggestions on SEM Rush or Neil Patel's UberSuggest to find words that are perfect for your post/page. For this, it is important to think like a human. According to research by WordStream, 50% of search queries are four words or longer. Therefore, consider long-tail keywords or questions, as opposed to single words, at a volume of around 100 which can easily be ranked highly on Google.
A title tag tells search engines what your blog page or post is about. It should be approximately 70 characters or less and include your website name and keywords that relate to the page specifically. The page's URL/slug is just as important too and must be readable and search friendly to ensure it can be understood by Google.
The meta description on your blog post gives search engines more of an insight about what your article is about. Typically, it should be around 130 words long, but the ideal length is often changing. You should aim to write your meta description with your blog's audience in mind, including the page's main keywords, as the meta description shows up in search results.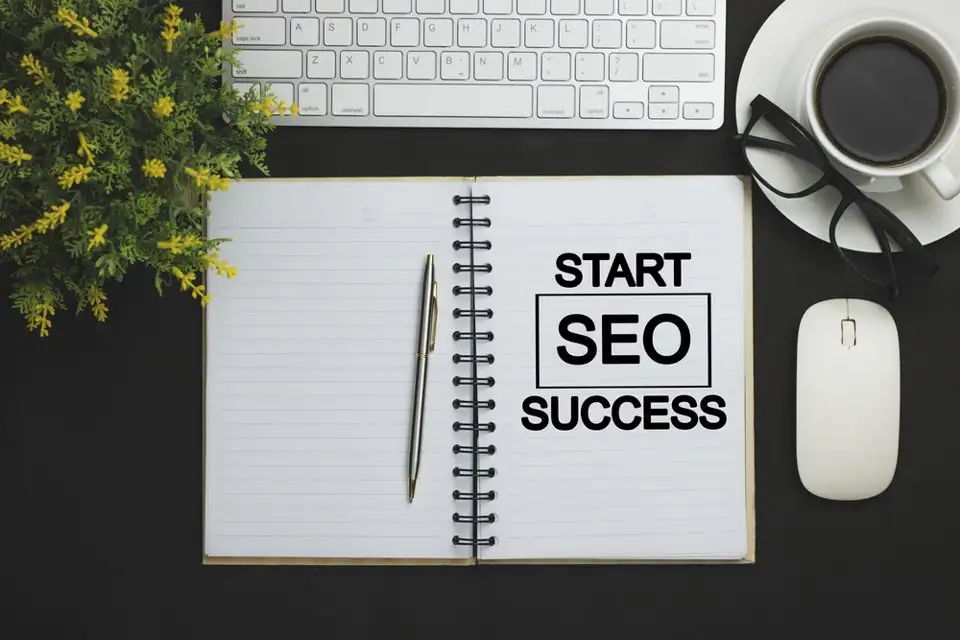 Photo credit: Onchira Wongsiri / Shutterstock
More SEO blog tips
While the keywords, title tag and the meta description are the most important SEO elements, they are not the only things you can do to ensure optimum blog optimisation.
You can also include the following:
Linking internally can help search engines to learn more about the ins-and-outs of your website. By linking to other pages on your website, including blog posts, homepage or contact details, it gives Google a wider understanding of what your site is about, and what content you write.
Using header tags helps both readers and search engines to break up your content into easy and digestible sections. The <H1></H1> tags surround your post title, and there should only be one set per page. Whereas the <H2></H2> and <H3></H3> tags surround subheadings on the page – there can be multiple instances of both.
As a blogger, you should know the importance of blog images. When adding images to your site, you should think of keywords for the image name and alt tag. The idea behind this is to help search engines find good photographs for image searches, based on the keywords. Put simply, it is much like ranking for content, but with pictures.
You don't want to over-do it, but occasionally adding bold text into your blog post can help to grab the reader's attention. It can also help search engines to decipher between text and important information, as well as keywords in the page's content.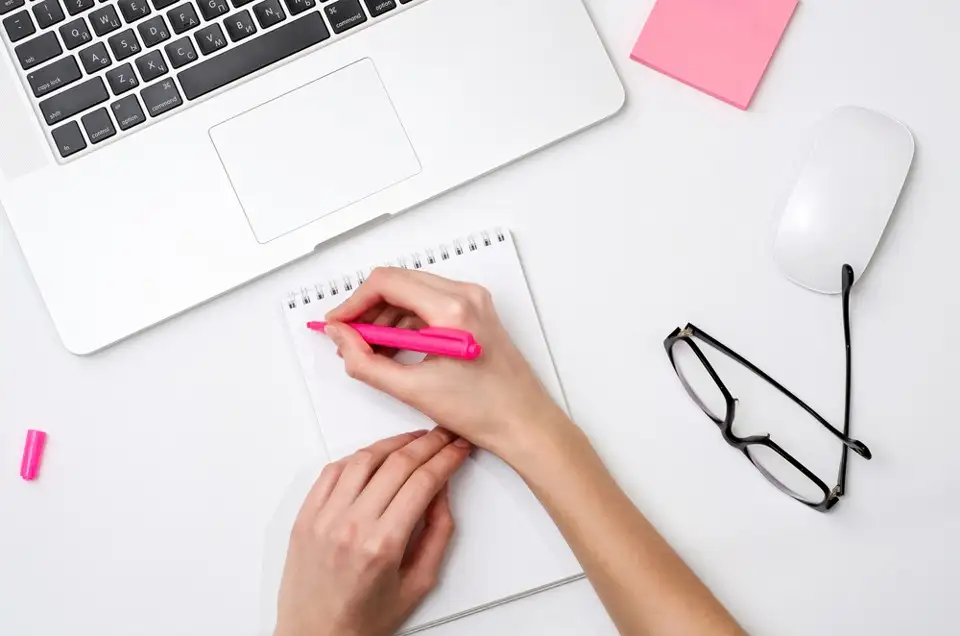 Photo credit: Pashun Astapenko Oksana / Shutterstock
"Without optimised content, there is no visibility"
If you are new to blogging, get into the habit of optimising your blog pages from the beginning – make SEO part of your DNA. Getting it right from the offset can work wonders for your SEO and increase your chances of ranking significantly. And let's face it, the last thing you want to do is go through all of your content posts and pages one-by-one a year or two down the line. Not only will it be a huge pain, it will be incredibly time consuming.
Even if you have already optimised your blog, the process is never done. SEO is a process, not a goal that you can meet and 'finish'. It's all about rivalry and being better than your competitors – being consistent with the SEO basics on your blog is the best way to do just this.
For example, according to HubSpot, 75% of their blog views and 90% of blog leads come from old posts. Therefore, this shows why it is so important to make sure that all blog posts are optimised, to ensure your blog gets the traffic flowing at all times – even five years down the line.
Do you use WordPress?
If you use WordPress on your own domain, there are a number of free plug-ins you can use which can break down the SEO basics for bloggers. Most importantly, though, you can get some all-important practice on your blog, to help you get to grips with the perfect SEO blog structure.
Some of the best in the business include:
SEO by Yoast (Free, but you can upgrade to a £79 yearly fee)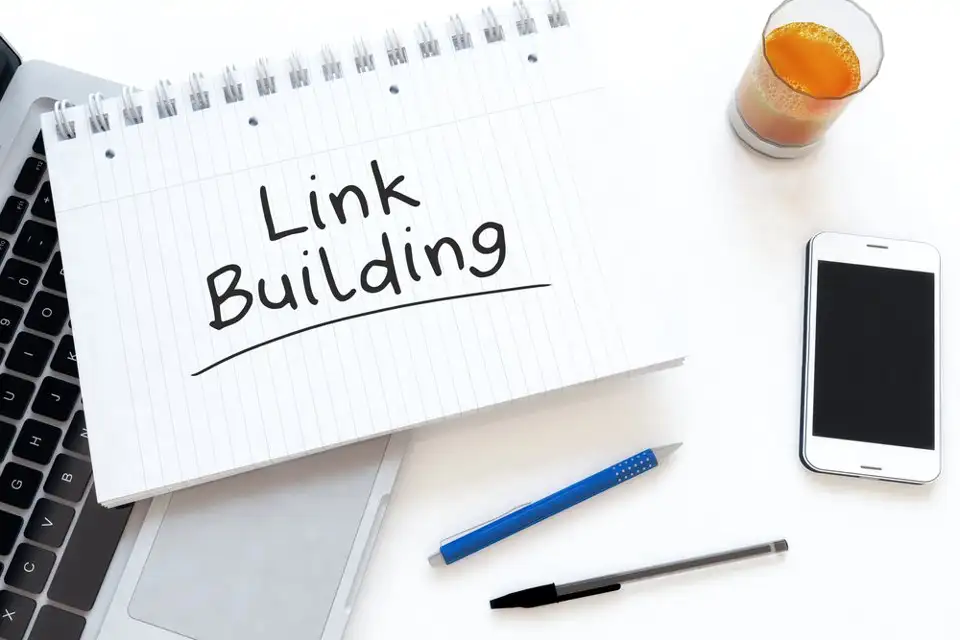 Photo credit: Mathias Rosenthal / Shutterstock
Keywords and anchor text
Link building is probably one of the most talked about SEO tasks of them all, with the aim to get other websites to link to yours. Essentially, think of the first page of Google as a popularity contest, and getting links are like votes saying that your website should be ranked number one.
Getting links with keyword anchor text will also help you to rank specifically for that keyword. For example, Adobe Reader ranks number one for the keywords 'click here' because so many websites link to it using the anchor text 'click here to download Adobe Reader'. The anchor text helps Google confirm what the content on the page receiving the link is about.
Be careful, though, as you don't want to go aggressively obtaining links to your blog that all use your main key phrase as the anchor text. Google looks for signs that you are manually manipulating links for SEO purposes – in some instances, Google has issued a penalty to some sites, which is the last thing you want!
3. What do you need to add to your blog post?
A CHECKLIST: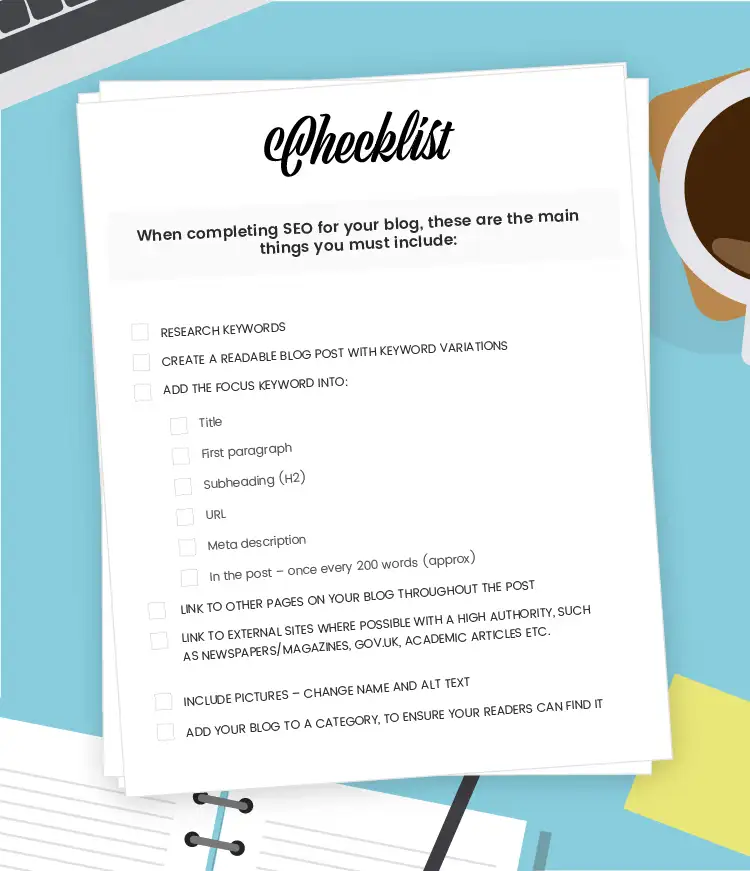 4. How much attention were you paying in our "SEO basics for bloggers" guide? Why don't you test yourself in our SEO quiz?