8 Benefits Of Blogging For Businesses
Blogging is a highly-effective content marketing strategy used by companies across the world as an influential business tool. A recent study has shown that 77% of internet users read blogs. On top of this, the average company that blogs generates 55% more website visitors. With that in mind, there's no better time to start a blog for your business.
WHY DO BUSINESSES NEED BLOGS?
A unique and informative blog that answers the questions your potential customers want to know will repeatedly draw users to your website. Writing good content for a website is a fundamental marketing tool for any business and has the power to significantly increase both lead quantity, and lead quality. Don't have a blog? Maybe it's time to create one.
The benefits of blogging for businesses include building brand awareness, boosting clientele, driving sales, and improving the overall effectiveness of your company website (among many other benefits!). Not sure how a blog can help your business?
Read on to find out more about the benefits of blogging for businesses, and how you can get started with blogging.
BENEFITS OF BLOGGING FOR BUSINESSES
1. SHOW YOUR BUSINESS TO BE A THOUGHT LEADER

Why is blogging an influential tool in business? Sharing your area of expertise through a blog will enable you to build credibility with your audience. Writing relevant information will be useful for your readership. In turn, this simple action will allow you to be known as an industry expert or thought leader.
If you have the customer's trust, you are halfway to gaining their loyalty. For this reason, becoming an industry leader is a huge advantage and most certainly one of the advantages of blogs.
2. WEBSITE TRAFFIC

Blogging for your business is an excellent way to gain website traffic. By creating unique content that is useful to your target readers, you will gain more clicks and more shares! Your website will become richer and more likely to draw in visitors.
To do this, you need to know your clientele. Take some time to research your customers thoroughly. What are the most asked questions in and around your industry? Determine why they should care about what you have to say.
3. IMPROVE SEARCH ENGINE OPTIMISATION

Improving search engine optimisation (SEO) is another one of the many benefits of a blog, as SEO and blogging go hand-in-hand. The positive impact of high-quality blogging on SEO is crystal clear, as studies have shown that companies who blog receive 97% more links to their website.
This SEO technique is called link earning and is an effective way to build authority on your website. Gaining links to a page from other websites tells Google and other search engines that the page is trustworthy and reputable, and as a result, it will be placed higher up in the search engine results page (SERP).
4. TARGET SPECIFIC CLIENTS
A successful business blog allows you to capture the attention of your target audience. Your service landing page may only appeal to people who are ready to make a purchase. Whereas, a blog will allow you to reach out to people who are at various stages of their buyer's journey and convert them into loyal consumers.
Buyer's Journey: Awareness -> Consideration -> Decision
5. INCREASE SALES THROUGH BLOGGING FOR BUSINESSES
As you will be attracting a broader spectrum of relevant buyers, you will naturally see enhanced returns. Blogging for your business gives you the chance to get into the minds of your customers and answer related questions. Not only will you gain the attention of potential buyers and engage them with your content, but you will increase the possibility that these page visitors will return. As such, you will see an increase in sales and benefit from the blog.
6. REINFORCE YOUR BRAND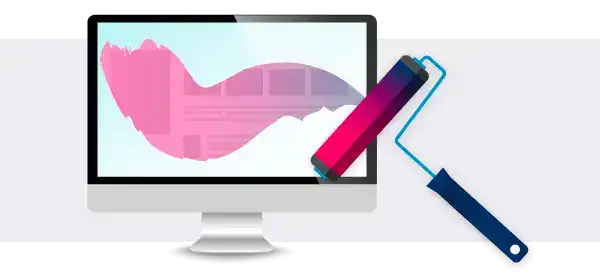 Blogging creates a space for you to reinforce your business' brand. It is the perfect opportunity to share your company's personality. Remember, keep your colour palette, style and tone of voice continuously on-brand throughout for best results.
What is the point of strengthening your brand through a blog? The aim is to strengthen that personal connection with your customers. Once clients relate to your business, their loyalty will follow. Ultimately, blogging for your business benefits your company's revenue!
7. INCREASE BRAND AWARENESS
With research showing that 70% of consumers learn about a company through articles rather than adverts, there's no better way to get free publicity than through blogging.

If you want to see steep spikes in your new user traffic, as well as ongoing steady increase, then creating and sharing well-written blogs is key.
Blogging for your business instigates the opportunity for people to link back to your website, share your content and recommend you to their friends. It is also a great way to grab the attention of journalists, particularly if you include a section specifically for industry news and press releases. This is also an opportunity to create viral content.
8. BUILD RELATIONSHIPS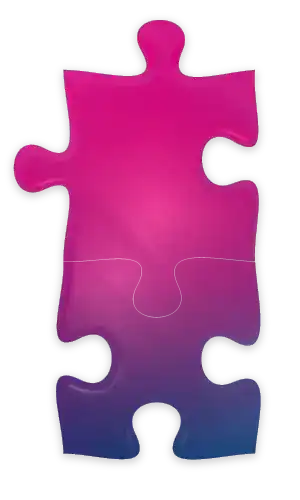 82% of consumers feel more positive about a company after reading customised content. Forming new relationships is another one of the benefits of blogging for business. Connections are often made with your customers, as well as other companies. Ultimately, you are contributing to your industry's community. If your line of work is very niche, you may have the opportunity to create the community from scratch.
By participating in your industry's community, you will build trust with customers and create valuable links for future business opportunities. As such, these new relationships are one of the fundamental benefits of blogging for businesses.
HOW TO CREATE A BLOG FOR YOUR BUSINESS
Blogging is only an effective marketing tool when used correctly. The benefits of blogging for businesses can only be reaped when high-quality content is produced. Getting started can feel daunting, especially if you're unsure on how to write good content for a website. Here are some of our top tips for creating a successful blog for your business.

1. CONDUCT TOPIC RESEARCH
The first step in creating a blog is to identify topics of interest. Use Google (as well as your own knowledge of the niche you work within), to identify any topics that people are asking about. You can get some inspiration from other websites within your industry, but be sure to get creative, as the best way to create successful content is by making it unique.
Your blogs will be the initial hook. The next stage is to interlink these posts to landing pages and services within your website.
2. CONDUCT KEYWORD RESEARCH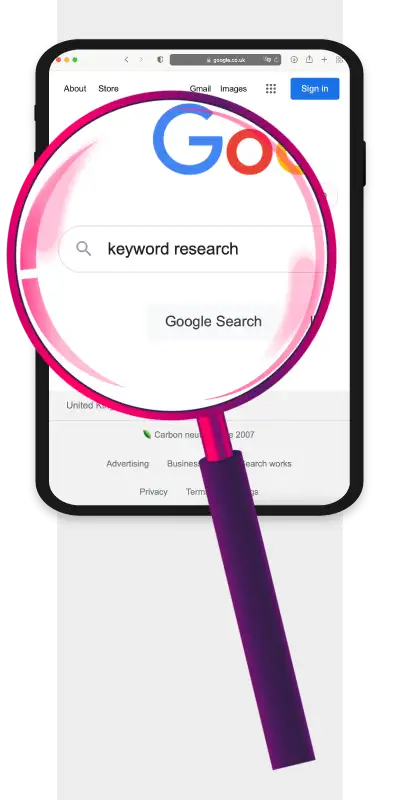 Once you've identified your topic of interest, you can use keyword tools, such as Ahrefs and Semrush to carry out keyword research. This is an essential part of SEO for bloggers, and will ensure that as much organic traffic as possible is directed towards your website.
3. IDENTIFY USER INTENT
User intent is what someone is trying to accomplish when searching in Google. There are four types of user intent: information, navigational, commercial, and transactional. It's important to consider the user intent when creating your blogs, and create posts that are tailored to the desired intent.
4. WRITE A TITLE THAT GRABS THE READER'S ATTENTION
Getting the reader onto your page is the first step. Without an attention-grabbing headline, you will struggle to draw readers in. And remember:
- Include your primary keyword in the title
- Keep the title under 60 characters
- Try testing out various headlines to see if some work better than others
5. CREATE RICH CONTENT
User experience is at the heart of blogging. Your blog posts should be visually appealing, and contain a range of useful graphics to make the post more readable and engaging. Research shows that blog posts with images get 94% more views, and the optimum amount is 1 image per 350 words.
Creating rich content will help you get the most out of blogging for your business, by drawing the reader in, grabbing their attention, and keeping them engaged for longer.
6. DEFINE METRICS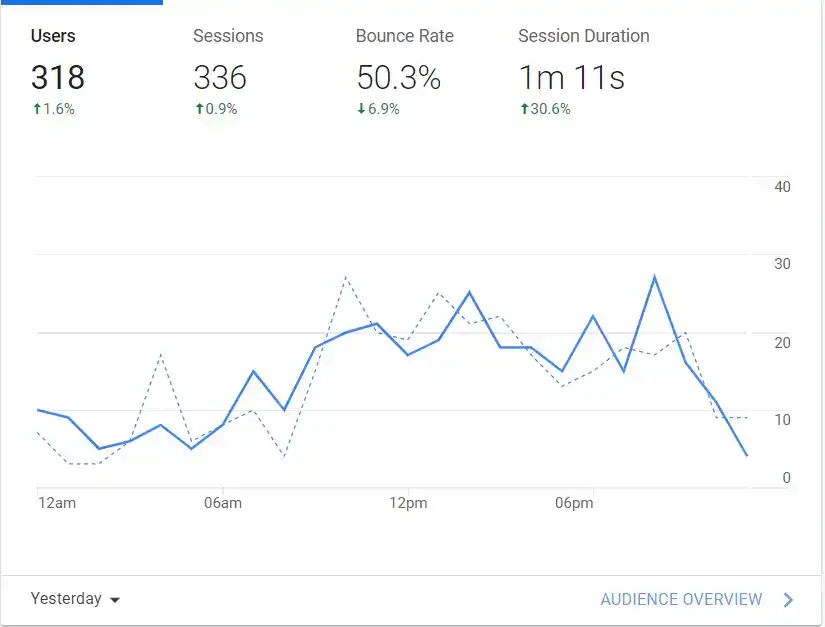 To know whether your blog is successful, or identify areas of improvement, you need to follow the results of your hard work.
Common metrics to track to identify the effectiveness of blogging for businesses are:
- Organic traffic
- Unique visitors
- Lead quality
- Sales
- Conversion rates
7. PROMOTE YOUR BLOG
Although the main aim for most businesses when blogging is to get these pages ranking on Google, it's still important to promote your blog elsewhere to secure new visitors.
Some ways to do this are shouting about your new content on social media and including it in your email marketing efforts.
So, now that you know the whys and hows, you should be blogging for your business. All you need to do is start!

If you're still unsure, or have tried blogging but seen no results, it may be time to seek the help of a dedicated

SEO company

. SEO companies are experienced professionals who can help you create unique and tailored content that performs well in the search results. On top of this, if you partner with a company that also works as a

digital PR agency

, they can earn you valuable links from top-tier websites at the same time.