welcome to your new SEO Agency...
From your website code, to your digital PR, SEO should be in your brand's DNA. Optimising your business for a digital world will ultimately drive traffic, conversions and credibility – However, it will take some insider know-how from an SEO company. Google's algorithms constantly change. When it does, you need an SEO company that actively experiments and compiles data driven research to lead you through turbulent times.
Testimonial
Today's Ranking Volatility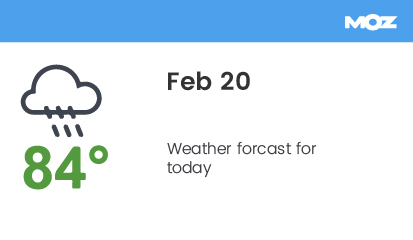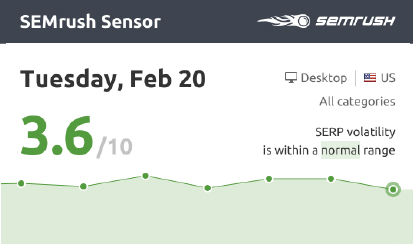 Our seo specialists
Our SEO specialists find the issues preventing your website from seeing the success and organic traffic that your business deserves. See just some of the results we have got for our clients in our case studies.
Why do i need a technical seo service?
To get the most out of your digital marketing strategy, you must employ technical SEO services. In essence, technical SEO is the method of fine tuning a website to maximise the results of other digital marketing activities. This ensures that the resources directed at a website have the maximum effect and are not wasted by poor implementation of technical aspects.
Innovative SEO excellence coupled with a strict methodology to ensure maximum results.
Benefit directly from our industry-leading and widely published SEO experiments: we have tirelessly experimented with hundreds SEO tactics to hone the best ethical ways to climb Google's ranks. And all totally within Google's guidelines.
Meticulous and bespoke SEO integration: our SEO agency will optimise your business and your brand both on-site and off-site.
Foundation in technical SEO: we have a mobile-first mentality and will always optimise your site for speed and user experience, just the way Google demands.
Quick to react to SEO opportunities: advanced keyword research, paired with a strong team of expert content writers, means our SEO company can drive traffic and make it convert.
What we offer:
Technical SEO Services we offer
It has been a busy rollercoaster few years in search and SEO. Google's organic search algorithms have developed leaps and bounds in their ingenuity and complexity. Only the best SEO company can effectively compete in the most challenging and sought-after industries.  
Google's obsession with shortening a searcher's journey while maximising their experience has introduced some important new areas such as user intent, UX and contextual authority.
Gone are the days when you could simply place a few guest blogging links to rank any average page. To rank in 2019 for anything at all competitive, you need a full combination of great technical foundations, amazing UX/web design, advanced keyword research, industry leading content marketing and only the most authoritative, editorially earned digital PR links. This is exactly why Reboot SEO Agency have built the 5 keystones of digital marketing methodology.  Only by ensuring that each one of these keystones are perfectly aligned, can we unlock the true potential of your business.
Technical Audits
Technical SEO is one of our 5 keystones and for a good reason. All the hard work carried out on the site is there to cause forward momentum, however if the site itself is badly optimised, that forward energy is wasted. To ensure you maximise the results from any link-building campaign, it is imperative that your onsite SEO is not neglected. Correct redirects, optimised meta data, alt tags and canonicalisation all play a huge part in making sure Google sees your site as a reliable source of information. To this day, technical SEO is the foundation of any effective SEO campaign.
Link Building
Still one of the most important Google ranking factors, link building has become an art form. While most other SEO companies still use tactics that are outside Google's guidelines; damaging tactics such as Guest blogging, PBNs and article submissions, we at Reboot have spent our time developing and fine tuning one of the most revered Digital PR teams in the UK. We produced over 1800 placements last year for our clients, from national and regional press to highly authoritative online publications. These results position us as the number 1 organic link earning company in the UK. We don't take shortcuts and we never pay for links. We produce engaging, topical and statistical based content that journalists love to publish and share which results in the best type of high profile, editorial backlinks without the associated worry of not abiding by Google's guidelines.
Keyword Research
A unique blend of inhouse tools and a clever analytical viewpoint provides us with the ability to find those golden nugget keywords that you are likely overlooking. Once we get you to the top positions, we won't rest. We will start looking for other opportunities to squeeze as much from the Google rankings as possible. We are an SEO company focused on your return on investment and our keyword research strategies reflects this.
Site Speed
Even in today's mobile-first world, very few SEO agencies appreciate what a huge effect site speed can have on an SEO campaign. Google themselves has stated numerous times that a 200ms response rate from your server is an important milestone to try and achieve. Our technical nerds can carry out and advise on ways to either make the best of the current situation, but, in some cases, a host move is unavoidable. With our huge buying power, we have strong relationships with some of the top hosting companies and can get you far better rates with them than you would be able to get through other channels. 
Penalty Recovery
Like so many others before you, your site may have been affected by previous low-quality SEO work. These cheap SEO services often leave a trail of ranking penalties behind them. Reboot SEO is here to help. We have helped over 50 companies in the last 3 years alone fully recover their rankings. By carefully analysing your site and superimposing the known Google updates, we can investigate the main cause of the algorithmic or even manual penalty that has been applied to your site. With our knowledge and experience, we can create a detailed plan on how best to tackle the issues so that your website can return to its former glory and you can recover your valuable organic traffic.
Disavow Service
Actively disavowing links is vital - don't let anyone tell you otherwise. Too many toxic links are NOT something you should trust Google's algorithms to detect and ignore. We know from hard-earned experience the importance of keeping an eye on your link profile and cleaning/removing toxic links and disavowing any links that are not removable. We are not the type of people that like to leave things to chance, and neither should you when it comes to your website. This is all part of our service for all our organic SEO clients. 
Duplicate content
We believe this to be this year's no.1 SEO problem. With so many competitors all competing to be at the top of Google's SERP index, it's easy to assume that you can just copy and paste product description or services pages word for word and get away with it (after all, that's what your competitor does, right?). We are experts at detecting and diagnosing content duplication issues and Reboot SEO are able to come up with some ingenious ideas on how to overcome them. 
INDUSTRY LEADERS TALK ABOUT OUR RESEARCH