Our world-class team of SEO specialists are perfectly equipped to help any SEO, digital PR, or digital marketing agency deliver expert solutions for their clients. As a leading white-label SEO company, we understand the difficulties faced by fellow agencies when having to tailor their SEO approach based on their client's industry, while finding time to implement other key digital marketing facets like content, social media, and digital PR.
Our wealth of cross-sector experience has allowed us to develop a proven, customised approach for an array of different industries. As such, our white-label SEO services can be the perfect choice for any agency looking to offer outstanding strategies for its clients without having to hire an in-house SEO team. Equally, if you already have an in-house team but have a client outside your specialist fields, Reboot is here to help.
Hiring an elite SEO company like Reboot means that your clients' strategies will be handled with the utmost expertise. By outsourcing this essential practice to us, you'll have ample time to focus on the other key processes involved in maximising your client's potential online.
What is a White Label SEO Company?
A white-label SEO company is a specialist business that allows your agency to offer SEO services to your clients without having to hire an in-house team. Instead, you would employ us to oversee the SEO strategies of your clients, leaving you with more time to focus on other fundamental practices like digital marketing, PR, and social media.
While many agencies hire white-label companies as a substitute for an in-house SEO team, we can be equally beneficial to companies that already possess in-house employees. If you have a client outside of your usual remit, for example, or require additional training for your in-house team, then hiring a white-label SEO agency like Reboot can be the perfect solution.
Why choose us as your White Label SEO Agency?

The days when businesses could take a blasé approach to their SEO strategies are long gone. As the digital age continues to accelerate, the importance of maximising your visibility in search engines becomes ever stronger.
With this in mind, it's vital that your clients are armed with proven, tailored SEO strategies if they are to maximise their brand's presence on the web. While you may have everything you need to create a best-in-class digital PR, content, or social media campaign for your clients, these campaigns can only reach their true potential if they've been optimised in a way that allows them to rank highly in the search engine results pages (SERPs).
Reboot is a leading white-label SEO agency that has delivered unprecedented results for clients across a wealth of industries. Our bespoke and constantly developing SEO approach combines tried and tested principles with innovative new tactics that are key to success in this ever-changing discipline.
Our expert team use their wealth of resources and industry knowledge to source authoritative placements for your clients while enhancing their online visibility by ranking for the most popular, relevant keywords. Whether it's a renowned global brand or an expert niche outlet, Reboot has everything you need to maximise your client's success in the SERPs.
How We Can Help
At Reboot, we understand that every brand is unique. This is why our SEO strategies are comprised of an array of data-driven processes to ensure we can cultivate the most tailored approach for each client.
Our comprehensive approach allows us to identify any problems with your client's existing strategy before formulating a bespoke, brand-specific plan to get them soaring through the search engines.
Below, we'll look at each of these key processes in more detail:
White Label SEO Audits
A good SEO strategy is about more than just keywords and backlinks.
The main goals of the primary search engines (Google, Bing, and Yahoo) are to crawl, index, and rank websites efficiently and accurately. The easier the search engines find it to fulfil these duties on your client's site, the greater their ranking will be.
With Google algorithms becoming increasingly sophisticated with each passing year, it's vital that your client's site is optimised to maximise its performance in the SERPs. This is why our technical SEO auditing services are expertly designed to identify the hidden issues preventing them from maximising their potential.
We combine the most advanced crawlers and SEO tools alongside our comprehensive technical SEO knowledge to uncover the things that are preventing your client from rising through the search engines.
These audits provide us with the insight we need to tailor our white-label SEO services to your client's requirements.
White Label Digital PR & Link Earning
As a premier digital PR consultancy as well as an SEO company, we understand the intrinsic link between the two practices. A well-executed digital PR campaign can tie perfectly with a wider SEO strategy, wielding substantial benefits both for a brand's online presence and reputation.
At Reboot, we have a designated team of digital PR specialists who are perfectly placed to maximise the success of your client's digital PR campaigns. Our bespoke and unorthodox approach has been expertly designed to generate the type of publicity that companies crave.
Reboot's digital PR specialists have a proven track record in securing relevant, authoritative links for brands across an array of sectors. From widespread coverage in renowned global outlets to reputation-enhancing placements in coveted niche publications, our team have all the tools required to establish your client as a leading light within their field.
White Label Local SEO
Successful SEO begins locally. While the benefits of national or international exposure can be profound, it's equally important that you maintain an advantage over direct competitors in your area.
Establishing your client as the leading industry voice within their region provides them with the perfect foundation to expand their reach and pursue more ambitious goals down the line.
Our white-label local SEO services are specifically devised to provide your clients with a digital edge over their nearest competitors. By looking directly at the search trends of customers and competitors within your local area, we're able to cultivate elite local SEO strategies to keep your clients a few steps ahead of the competition.
White Label Penalty Recovery
There are few if any things more detrimental to SEO success than past penalties from Google and other search engines. Even if you're employing the best practices in the modern day, a past penalty from an unforgiving algorithm can prevent your site from gaining the traction it deserves.
Whether your client is paying the price for their own mistakes or black-hat tactics employed by an unreliable agency, penalty recovery requires time, patience, and expertise.
Reboot's phenomenal white-label penalty recovery services have helped businesses from a wealth of sectors recover from Google punishments and restore their place in the SERPs. With our precise, content-driven approach, we'll do everything that's required to ensure your client's site returns to the top.
Benefits of our White Label SEO Service

Outsourcing your client's SEO strategy to Reboot can transform their digital presence. Our exceptional white-label SEO services come with an array of benefits, including:
Unrivalled Experience
Reboot has been providing best-in-class SEO strategies to companies for over a decade. Our experienced in-house team combine their extensive knowledge of SEO fundamentals with innovative, bespoke tactics that separate our approach from the competition.
We rely on our own SEO experiments to uncover the latest findings and practices that drive the industry forward. The findings of these experiments have served to inform our own approach while challenging the beliefs and philosophies of numerous industry leaders. Where other companies follow, Reboot strives to lead.
Serious Scale
With our scalable white-label SEO services, no goal is too ambitious. Reboot's 50-strong team of leading SEO and digital marketing professionals provide strategies to everyone from niche regional companies to renowned global brands.
Our diverse strategies have resulted in the earning of over 16,000 backlinks and pieces of coverage for clients across a slew of different industries.
The wide-ranging coverage we earn for our clients is made possible by our close-knit relationships with renowned journalists and media outlets from around the globe. From placements in valuable industry-specific publications to coverage from renowned global outlets, Reboot has everything required to take your client to unprecedented heights.
Flexible Approach
At Reboot, we tailor our approach to the needs of your client. With every company managing their own budget, goals, and requirements, we strive to offer the most flexible white-label SEO services available.
Our bespoke plans allow you to choose the services that are most relevant to your client and leave out the ones that aren't. With designated teams for all the core areas of digital marketing, we are perfectly placed to focus on the key areas that offer you and your client the greatest benefit.
Whether you require short-term assistance with link-building or digital PR, or a holistic SEO campaign devised from scratch, Reboot is here to help.
Results You Can't Beat
Our proven and constantly evolving SEO approach is tailor-made to generate outstanding results for your clients. We've relied on a range of bespoke practices to transform the search performance of clients across a range of different fields.
From increasing the organic traffic of a client in the vaping industry by over 500% to achieving a string of high authority links for renowned companies in the energy and financial sectors, the results of our strategies know no bounds.
People Talking About Our Work
Innovation is a cornerstone of the Reboot way. As well as following the latest industry trends, we produce our own radical SEO experiments that have both defined the present and helped shape the future of our industry.
The findings from our SEO experiments have attracted coverage from some of the leading lights within our industry, with a selection listed below: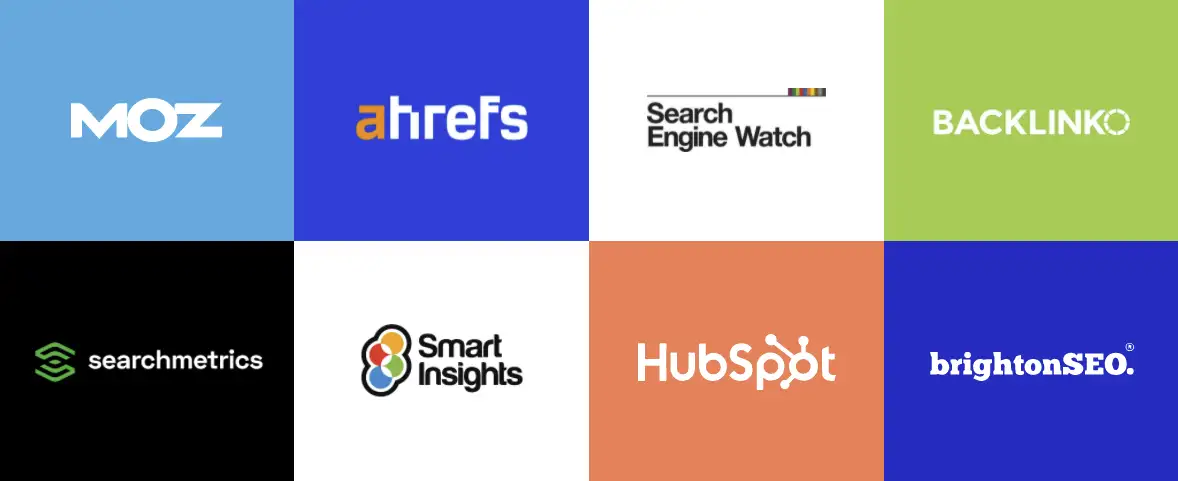 Brands We Have Helped
At Reboot, our clients are our passion. From up-and-coming niche businesses to world-famous brands, our outstanding team has seen it all.
Our acclaimed SEO professionals are experts at establishing clients as thought leaders within their field while maximising their position in SERPs.
Here's a list of some of the brands we've helped: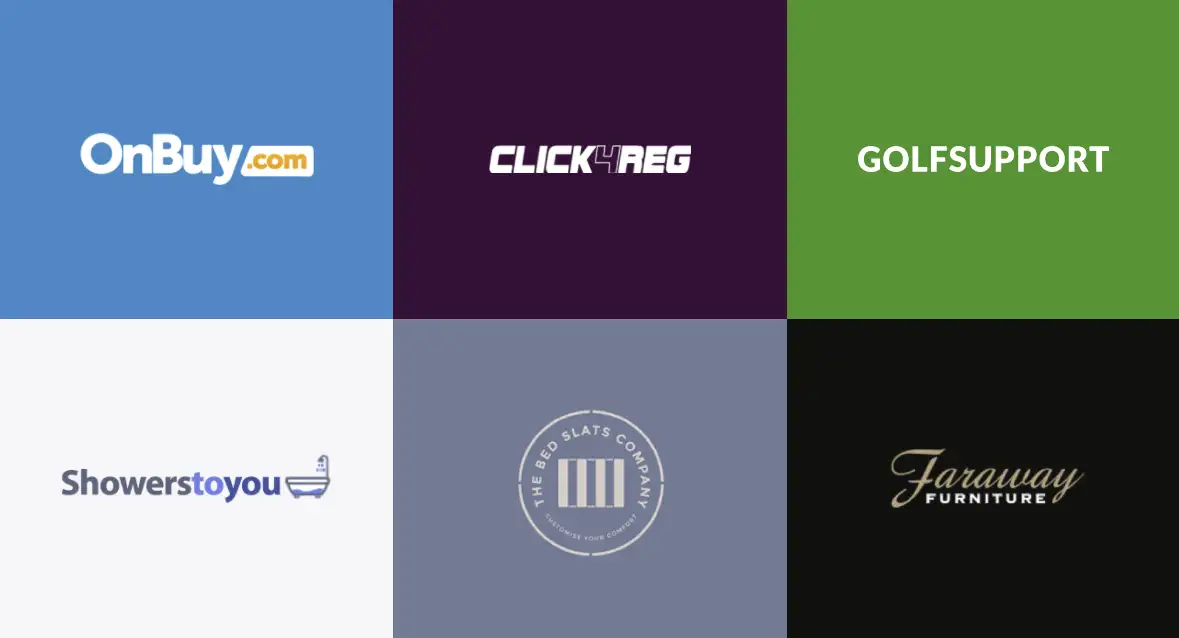 White Label SEO Company FAQs
Why Should I Outsource My SEO Services?
In the modern age, perfecting your digital strategy is a complex process. From managing your digital PR to creating content and maximising your reach on social media, promoting a company online can be both challenging and time-consuming.
This is before you even consider the complicated but essential work required to implement a successful SEO plan. For agencies managing the digital strategies of numerous clients, these challenges rise tenfold.
Outsourcing your SEO services to a leading white-label SEO agency like Reboot takes the burden away from you. By handing over a key aspect of your clients' strategies to us, you provide yourself with ample time to perfect the other key practices essential to success in the digital age.
Our scalable, tailored SEO services can be customised to suit the needs of any client. By handing over the responsibility to us, we'll provide your clients with the best strategy to enhance their place in the search engines and complement the work you've already done.
How Much Do Your SEO Services Cost?
The cost of hiring a white label SEO consultancy can depend on a myriad of factors – from how many clients you outsource to us to the hours we spend on each campaign and the type of services you require.
At Reboot, we offer customised plans to suit each agency, allowing you to select your services based on your clients, budget, and requirements.
Though the cost of our services will depend on both the type and quantity of work you require, it's reasonable to expect a holistic SEO strategy to cost more than a short-term link-earning campaign due to the increased time, outlay, and manpower involved.
Can You Help With International Clients?
Yes. Reboot has an esteemed history of working with clients around the world. Our industry-focussed outreach has seen us earn links and placements from outlets far beyond the confines of our client's home country.
The best SEO can be effective in any industry or location. This is why our tailored strategies have wielded results for businesses far and wide.