What is a Local SEO Company?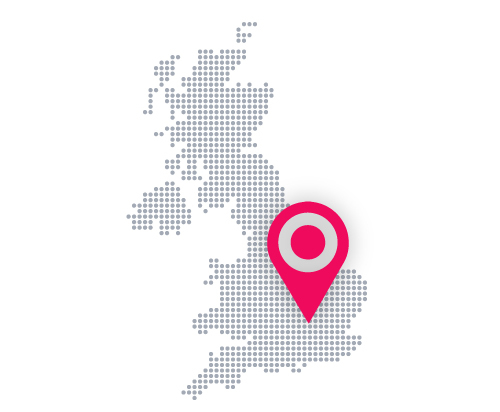 A huge number of people looking for a local service provider or product will start by searching online, in fact, Google claims that one in five searches are local. A local SEO agency makes sure that your brand shows up first when they do. Professional local SEO companies will use a range of different methods, tactics and strategies to help you optimise your website and position it more strongly in Google's search results.
Full-service local SEO agencies like us use a mix of technical, on-site and off-site SEO to make crawling, indexing and ranking your website that much easier for search engines. By making sure that every area of your website is effectively optimised and working towards your business goals, we will help you drive organic and business growth.
Reboot Online as Your Local SEO Agency
Reboot is the magic behind the biggest and best SEO campaigns online.
Our clients dominate the search results across some of the most competitive industries including real estate and property, legal and law, financial services, gambling/casino, vaping, and more. We have worked and grown with many of our clients for more that 10 years now, taking them from zero to multi-million pound companies.

Technical SEO has been in our DNA since day one, and we've tried and tested our way to having the most innovative, creative and knowledgeable digital PR and content marketing teams in the industry.
Our digital PR team earns tens of thousands of links, our content marketers publish industry-leading content, and our technical team finds the biggest organic growth levers that will drive your business forward.
If you are looking to grow your local business the right way and over the long term, Reboot is the only local SEO company that you will ever need.
Our Local SEO Services
We offer a number of different local SEO services that complement and reinforce each other to drive maximum growth for your business.
Google Business Profiles - A Key Part of Our Local SEO Service
Formerly known as Google Places (and Google My Business!), a Google Business Profile is something that all local businesses should be using to maximise their online visibility and get in front of targeted, ready-to-convert customers.
As part of our local SEO campaigns, we always make sure that your Google Business Profile is fully set up and optimised for relevant target keywords. We work with you to add relevant products and services, publish an optimised business description, upload high-quality and compelling images, and manage your Google Business Profile reviews.
An effective Google Business Profile will connect you with customers not just on search, but on Maps too. It is a chance to give customers all the vital information about your business in a quick and easy format, as well as highlight any ratings and reviews of your business.
Local Citation Building
Citations are another key part of any successful SEO strategy since they help search engines better understand what your business does and where you are based.
We use a range of leading local SEO tools to ensure that your company's citation profile is correct, up-to-date and complimenting your wider SEO efforts. Citations are one of the foundational elements of your local SEO campaign and we make sure that all of your citations are working for you and your business goals.
Technical SEO Auditing
Technical SEO will form the foundation of your local SEO strategy, so we schedule a full crawl of your website in month one to identify any SEO issues, errors and opportunities that could be impacting your organic visibility.
While many local SEO companies rely on automated audits and standardised checklists, we know that no website or industry is identical. For maximum growth, your local SEO strategy will be tailored to your specific website, competitors and industry. We take the time to identify your biggest growth levers, SEO issues and opportunities and use our experience and insights to develop an SEO strategy that will deliver real impact for you and your business.
On-Site Optimisation
Once you know what your highest priority keywords are, you next need to optimise your content for those search terms. All of our local SEO campaigns involve on-site optimisation as standard to ensure that your content is effectively targeting your main commercial, informational, navigational and transactional keywords.
Our team of SEO experts look at everything from your keyword targeting and intent optimisation to your internal linking strategy and the experience, expertise, authority and trust (E-E-A-T) of your brand to help you rank higher in the search engine result pages (SERPs).
Local Link Building
Ranking highly in the local search results is not as quick and easy as optimising your website and Google My Business listing, you will also need to demonstrate to the search engines that you're a leader in your industry and area by earning locally relevant backlinks from top-tier referring domains.
Reboot is the leader when it comes to link building and our digital PR services are notorious in the industry because they earn links from the biggest and best websites in the world.
To develop your website's domain authority, trust and relevancy, we earn the highest quality backlinks from regional newspapers, trade magazines and industry publications. Our approach to link earning also keeps you within Google's guidelines and has huge benefits outside of SEO too.
Local SEO Company Frequently Asked Questions (FAQ)
How much will local SEO cost me?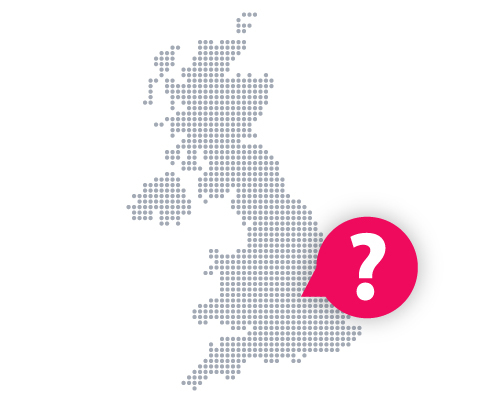 While Google Business Profiles are free to set up and you can get your business online for next to nothing these days, marketing it and actually generating enquiries from the organic search results is significantly harder. We are experts in what we do and we've taken multiple local businesses from no online footprint at all to generating millions in additional revenue each and every year via organic search results.
The price of a top-tier local SEO agency will vary widely and the actual cost of your campaign will depend on several factors including:
How competitive your industry and target keywords are.
Your current organic rankings and positioning.
The quality and impact of any previous local SEO work that you have carried out (or have had carried out for you by a different local SEO company).
If your website has been penalised and/or is being algorithmically filtered already.
The resources that you have in-house and/or how much of the on-site work we will be required to carry out.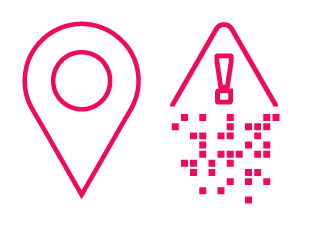 A word of warning for those considering cheap local SEO companies - paying a high price doesn't guarantee quality but paying a low price does guarantee low quality. Any local SEO agency claiming that they can get your business ranking top for any reasonably competitive keywords on a £500 per month budget will be misleading you. The amount of time, effort and resources that it takes to really rank for competitive search terms is huge, and as such, the best and most capable SEO companies charge a higher price.
How long does a local SEO agency take to get results?
No honest SEO company will guarantee rankings or give you an exact date when your website will be ranking for your target keywords. This is because no SEO controls Google and, as such, knowing exactly how long it will take to rank at the top is not possible. However, our experience has shown that with the right strategy, you will be able to see a sizable increase in organic visibility within 6 months of starting work.
How fast you see results will also be influenced by the budget that you allocate to your SEO marketing. Smaller budgets will inevitably mean that less time can be spent on the website each month and the SEO activity needed to get your website ranking will need to be spread out over multiple months. When a larger budget isn't initially feasible it will make sense to increase your monthly investment consistently as you start seeing a return on your initial investment.
Do you handle every part of my local SEO?
We appreciate that most local business owners are far too busy growing their businesses to learn every part of SEO, and we don't expect you to.
We will speak with you to understand your goals, current position and industry before devising an optimal strategy that will get you the results that you want in the shortest amount of time possible. Sometimes this will mean allocating time for every area of your on-site and off-site optimisation, and other times (e.g. if your on-site optimisation is already pretty solid) we may opt to allocate a greater proportion of your monthly hours to off-site optimisation and link earning.