Shopify SEO Company
Our acclaimed Shopify SEO services have assisted eCommerce businesses from a wealth of sectors to grow their business and drive revenue online. By taking our extensive eCommerce SEO approach and tailoring it to meet the unique requirements of the Shopify platform, we're able to produce unrivalled results that leave other agencies green with envy.
With a fifty-strong team of SEO, digital PR, and digital marketing specialists, we have all the skills and resources required to ensure your store thrives online. Our tailored approach combines core SEO processes like link building and keyword implementation, with essential Shopify SEO practices like UX and product page optimisation to create strategies that connect your products to swathes of potential customers.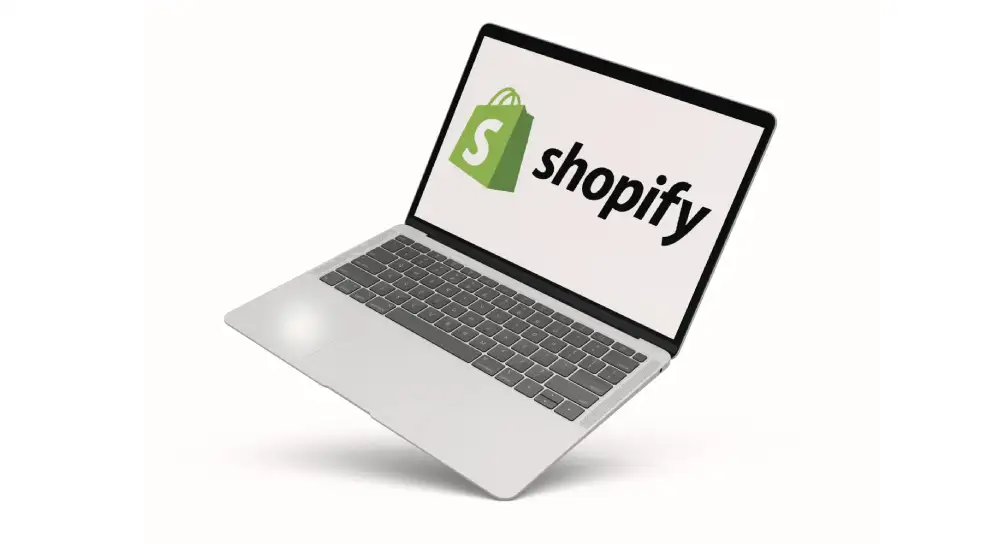 Setup on Shopify, now what?

Shopify has changed the face of online trading. Whereas previously, businesses would have to spend considerable time and outlay setting up even the most basic of eCommerce stores, Shopify is now one of the leading hosting platforms and has simplified the process for businesses far and wide.
By simply signing up and paying a modest monthly subscription, you're free to begin setting up your store immediately. All you need to do is add products, configure the back office for shipping, tax, and payments, choose your domain, customise your store's aesthetic, and you're good to go.
As simple as the setup process is, however, it takes more than good products and an eye-catching site to drive sales and revenue in the modern day. With the online market becoming increasingly saturated and Google's algorithms becoming more advanced by the day, modern eCommerce requires more sophistication than the traditional 'build it and they will come' approach.
With SEO now widely considered a cornerstone of digital success, you'll need a robust strategy in place if you are to maximise the success of your Shopify store. Though Shopify is one of the most SEO-friendly eCommerce platforms, there are some notable pitfalls that can easily derail your site if your SEO is not handled with expertise. While the platform has in-built tools designed to enhance your search performance, these same tools can cause damaging issues like duplicate content and page speed reduction if managed incorrectly.
Reboot's Shopify SEO services combine fundamental SEO processes with bespoke practices designed to enhance your reach and performance on Shopify.
With our tailored approach, all of your pages will be fully optimised to reach the most relevant potential customers online. By enhancing your site's visibility to the people who matter most, we place your brand a step ahead of the competition and put you in the perfect position to maximise your revenue online.
Why use us as your Shopify SEO Agency?

The days when SEO could be considered an afterthought to eCommerce businesses are long gone. While the digital age has brought unbelievable opportunities for retail companies, these opportunities can only be capitalised on if your online store is optimised to reach your target market.
Although Shopify is one of the most popular and SEO-friendly eCommerce platforms around, this does not make success in the search engine result pages (SERPs) cut and dry. While most online traders in the modern era have some kind of SEO in place, many lack the time, knowledge, or experience to devise a Shopify focussed SEO strategy capable of thriving in this ultra-competitive market.
Without a proven, holistic, Shopify SEO approach, you run the risk of your brand becoming one of the many online outlets lost in the shuffle of the SERPS.
Reboot is a leading Shopify SEO company who've been driving traffic to online stores for over a decade. Our proven Shopify SEO services have brought substantial increases in organic traffic and SERP ranking gains to eCommerce stores across a wealth of industries.
With expert teams in the main pillars of digital marketing­—content, digital PR, SEO, and social media—we devise multi-faceted strategies that establish your brand as go-to outlet within your niche. From establishing cake retailer Jack and Beyond as the top-ranked company for their chosen keywords to increasing the organic traffic of online marketplace OnBuy by 500%, our success knows no bounds.
The Shopify SEO Process

Our comprehensive Shopify SEO services are tailor-made to increase organic traffic and drive revenue for Shopify stores of any size and from any industry. Our customised processes combine SEO fundamentals with a range of proven tactics key to success on Shopify. We'll cover these main processes below:
1. Strategy & Planning
At Reboot, we customise our approach to meet the needs of each client. This is why all of our Shopify SEO strategies begin with an extensive planning and research process. We engage in regular dialogue with all clients to gain a deep understanding of their primary goals and the main ways in which we can help.
By building a clear understanding of your brand and ambitions, we're perfectly placed to devise targeted strategies that deliver unprecedented results.
2. On-Site Shopify SEO Audits & Optimisation
Our extensive Shopify SEO audits are intricately designed to identify the problems preventing your store from fulfilling its potential in the SERPs and beyond. With Google's algorithms more sophisticated than ever, it's essential that your site is well-placed to rank for the keywords that are going to generate the most relevant traffic for your site.
The primary objectives of the main search engines (Google, Yahoo, and Bing) are to crawl, index, and rank websites efficiently and accurately. How easy Google finds it to fulfil these tasks will have a substantial impact both on your page ranking and potential traffic.
As well as these broader SEO concerns, there are also issues and limitations common with Shopify that can affect your performance if not handled with due care. Indeed, the internet is filled with Shopify stores failing to maximise their online presence due to unidentified issues like duplicate content, duplicate page titles, and slow loading time.
With this in mind, our expert technical SEO auditing service has been designed to identify the primary issues preventing your site from thriving online. From conventional SEO issues to Shopify-specific problems, our audits combine the most advanced crawlers with our team's unrivalled technical SEO knowledge to uncover the main things that are preventing your site from dominating the search engines.
By identifying problems from the off, we're able to resolve issues and build the perfect platform to maximise success going forward.
3. Keyword Research and Implementation
The use of keywords has long been a cornerstone of even the most basic SEO strategy. From upstart companies struggling to get off the ground to large multinational outlets, any company with a digital presence is likely to have some familiarity with the processes of keyword research and implementation.
There is a seismic difference, however, between simply using keywords and employing them effectively. With Google's algorithms becoming increasingly aware of user intent and with the online world more competitive than ever, it's vital that your keywords are both hyper-relevant and present a realistic opportunity for ranking.
This process becomes vaster and more nuanced for eCommerce sites, which often have thousands of product pages possessing completely different keyword requirements.
Our comprehensive keyword process has been expertly designed to cope with the unique requirements of companies on eCommerce platforms like Shopify. We extensively review your site before using best-in-class keyword tools to ensure every page is being targeted toward the most relevant customers.
At Reboot, we understand that what works for one company does not always work for another. This is why our keyword approach considers factors like the size of your company and the competitiveness of your industry to select the words that will drive the most traffic to your site.
4. Off-Site Link Earning & Digital PR
As an expert digital PR company as well as an SEO agency, we know first-hand the monumental benefits that well-executed digital PR can bring to a wider SEO strategy. This is why we have a designated digital PR team with expertise in generating the type of coverage that will drive traffic to your store and increase revenue.
To succeed in the competitive world of Shopify SEO, your site must have two things: relevancy and authority. Relevancy pertains to how easy google can determine what your page is about, while authority is centred around how trusted your brand is as an information source within your field. Our potent combination of traditional link building and cutting-edge digital PR will help you grow in both areas.
By sourcing the most relevant, industry-specific links and placements for your brand, we simultaneously raise your company profile while positioning you as a reliable voice within your niche. From profile-enhancing placements in renowned national or international publications to valuable links from respected niche outlets, our robust approach will position your company as a leading voice within your industry.
5. Reporting & Scaling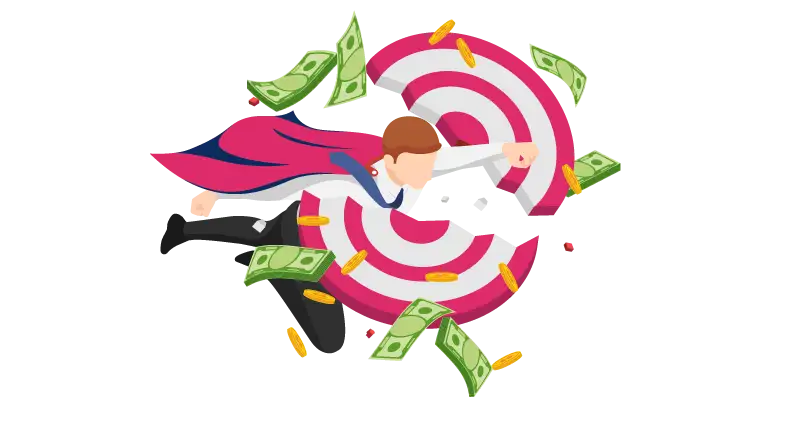 Transparency is at the heart of everything we do at Reboot. We track every aspect of your strategy in the most granular detail so you can monitor our progress every step of the way.
By using industry-standard programs to monitor your campaign's performance, we're able to provide you with up-to-date reports and adapt our approach when necessary. If we're working on a digital PR campaign, we report on all the coverage and links we've earned. Similarly, when handling an entire SEO strategy, we collate reports while monitoring the progress of your traffic and SERP ranking.
The impact of our bespoke Shopify SEO services will be reflected by increased traffic and sales in your Shopify Analytics account and enhanced visibility on Google Search Console.
People Talking About Our Work
Innovation is a cornerstone of the Reboot way. As well as adopting the latest industry best practices, we also produce our own acclaimed in-house experiments. The results of these radical experiments have not only allowed us to hone our own approach but have challenged the beliefs and paradigms of many leading figures within the SEO industry.
The leftfield nature of our experiments has garnered interest and coverage from some of the most renowned industry names, including: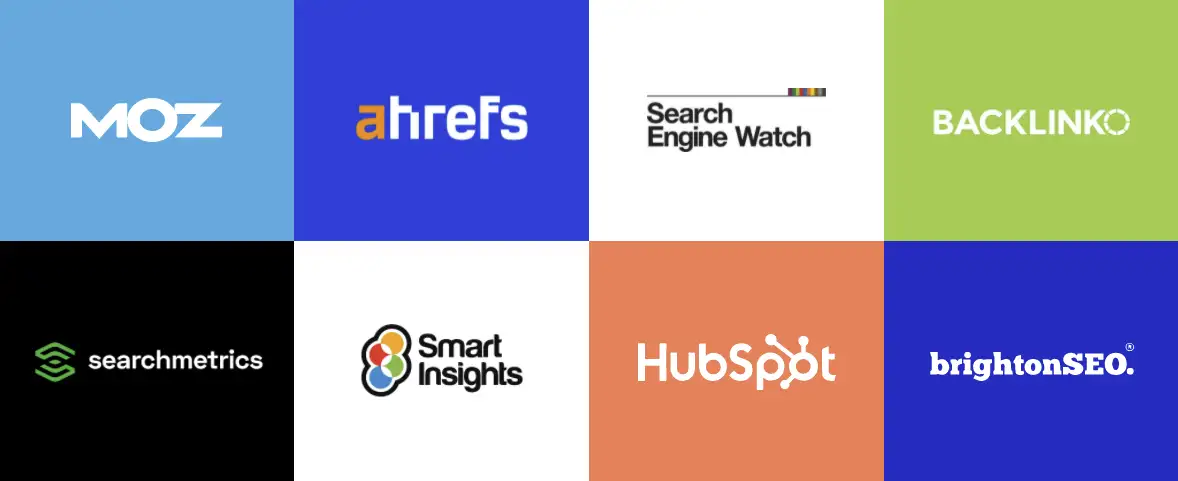 Brands We Are Working With
Reboot's exceptional Shopify SEO services have helped brands from an array of industries enhance the success of their online stores.
Our holistic approach has seen us establish clients as authoritative voices within their field while maximising their traffic with dominance in the SERPs. From fast-rising local outlets to established retail giants, our acclaimed Shopify SEO Company has generated results across the board.
Here is a selection of some of the brands we've helped: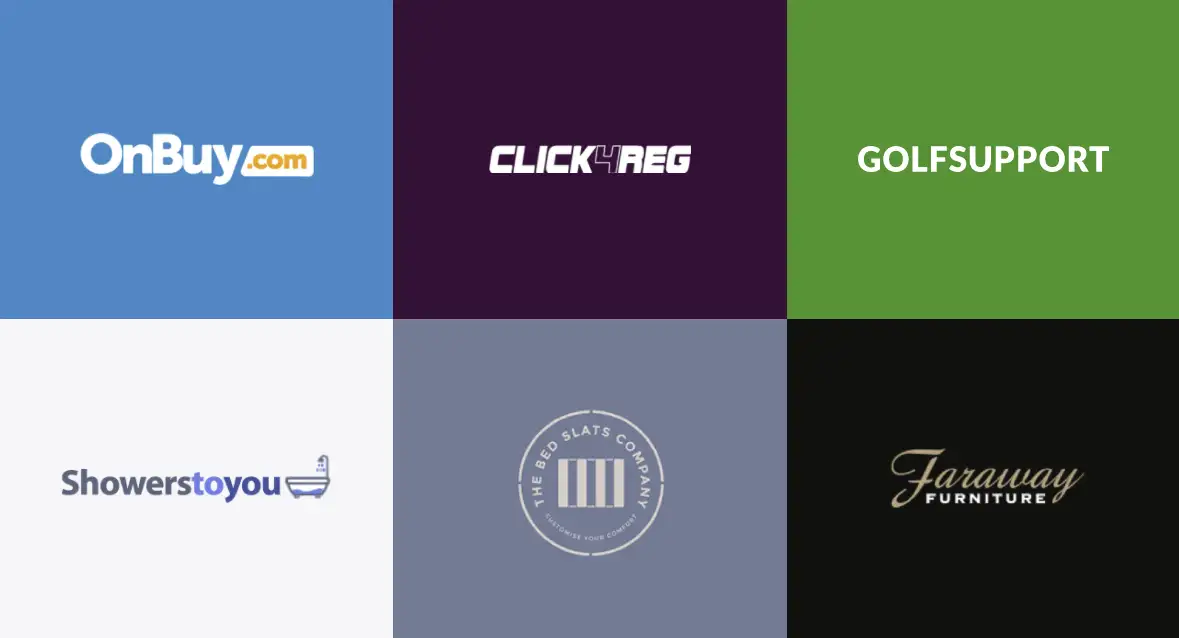 FAQ About Our Shopify SEO Services
How much does a Shopify SEO company cost?
The cost of hiring a Shopify SEO agency can vary considerably based on the agency, the type of work you require, and the hours spent working on your strategy.
At Reboot, we offer customised plans to suit the needs of every client. This means that you're free to select the Shopify SEO services that are most important to your company and leave out the ones that aren't.
While the cost of our plans is determined by the type and volume of work we do, it's reasonable to expect one short-term digital PR campaign to cost less than a full-scale SEO strategy. This is because of the increased time, manpower, and outlay required to produce this type of work.
When will I see results?
Our acclaimed Shopify SEO services are designed to provide quick and substantial results for our clients. With our bespoke approach, it's not uncommon to see links, coverage, or improvements in the SERPs arrive within weeks of our work commencing.
While we're confident in our ability to produce quick and marked results, we always set our clients' expectations on external factors that can delay the process such as the time it takes for Google to identify new traffic and links to your site.
What will you need from me?
There are certain company platforms we'll require access to help us implement your strategy and track results. Firstly, we'll need to either be added as staff on your Shopify account or be given logins with the appropriate access permissions to implement the things we need to optimise your site.
We'll also need to be added to any Google properties such as Google Analytics, Search Console, and, Business First, to help us monitor results and develop our approach accordingly.
Do I need to do SEO on my Shopify store?
Absolutely. With the world of eCommerce more competitive than ever, a poorly optimised Shopify store stands little to no chance of maximising your brand's potential online.
While Shopify is one of the more SEO-friendly eCommerce platforms, a targeted, expert approach is necessary if you are serious about ranking for the keywords that will generate the most relevant traffic for your site.
An effective SEO strategy is designed to ensure your online store is seen by the people who matter most. No matter how slick your site is or how great your products are, a blasé approach to SEO in the modern day will see your brand fall way short of its potential.
By hiring a leading Shopify SEO company like Reboot, you arm your company with the skills and expertise required to maximise your brand's performance in the search engines. Our proven and constantly-evolving approach focuses on the intricate machinations of Google and other search engines, to create strategies that will help your brand thrive online.