Digital PR is an important aspect of any comprehensive marketing plan. The strategy boosts a brand's online presence by securing media coverage and backlinks to your site - with the aim of improving your ranking for relevant search terms.
Whether your company specialises in car rental, car insurance, or you run a dealership, digital PR is sure to bring in more customers and generate online visibility for your brand.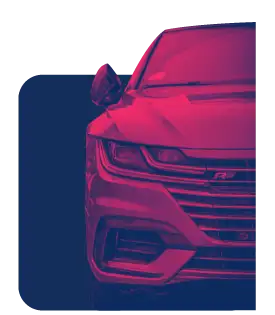 Automotive brands: Meet your automotive digital PR agency
Long gone are the days when brand awareness was achieved solely through print media. In a nutshell, digital PR is a technique that brands employ to grow their businesses and establish an online presence.
As an SEO company, we have an extensive wealth of expertise in running successful digital PR campaigns for a range of niche industries, including the automotive industry.
This involves producing news stories or studies published in your name. High authority websites within the automotive industry will then choose to publish your study/story, causing them to link back to your site. These links act as votes of confidence that you are a trustworthy and credible source of information.
At Reboot, we can design campaigns to meet your individual business goals. We recognise that no two campaigns or businesses are the same, so every time we work on a campaign for you, we will ensure they are bespoke, highly personalised and relevant to your business needs.
The benefits of digital PR in the automotive industry
Increase visibility online
Businesses can benefit from digital PR by boosting their online presence, thus attracting new clients and business opportunities. With more and more people turning to the internet for information, a brand's digital presence can make or break a company. The more people that can be directed to your site through organic traffic, the greater chance you have of securing those all-important conversions, producing a greater return on investment (ROI).
For each backlink you earn, your online visibility is further enhanced. This is because it shows search engines that you are a trustworthy, reputable source of information. Therefore, you are likely to rank higher on SERPs. If these links come from authoritative sites with high domain authority, your ranking will be boosted further.
Over time, you will become the 'go to' company for automotive enquiries and help you outrank your competitors.
If you are looking for an agency that will put your brand right in front of your target audience, get in touch today.
Become a thought leader in the industry
A way to increase visibility and create trust with your potential customers is to establish your company as a thought leader.
A thought leader is the informed opinion leader within their field of expertise. They become a trusted source of information and inspire people with innovative, forward-thinking ideas.
At Reboot, we can help you achieve this by sharing exclusive data and findings from the latest development within the automotive field, or presenting new angles to breaking news stories.
If Google starts to see you as an expert in your industry, it'll be more likely to place you high up on the SERPs. When potential customers start searching for keywords related to the automotive industry, it will be your name that they see first; not your competitors.
Enhance your reputation
If you already have great online visibility, it may be time to focus on your brand reputation. You need to be able to communicate your core messaging through your campaigns so the audience can not only see who you are, but what you're about.
Digital PR can help you mould how your customers see you, by helping your company appear in their favourite, relevant automotive publications. Once you establish yourself as an expert within the industry, this will increase your level of authority and trustworthiness. This sends a positive message to Google and other search engines that you are a credible source of information and further increase your ranking on SERPs.
Monitor campaign success easily
With any campaign, it is important to know whether it is working and the degree to which it is meeting the key aims and objectives set out in the beginning.
You will likely need to be able to judge the level of profitability, how visible your brand is to online customers and the degree to which you have reached your target audiences. Luckily, there are many different ways to measure the success of a digital PR campaign.
Using data analytics, we continually analyse the successes of campaigns, the areas that are flourishing and meeting our goals and those areas that need tweaking and further work. We deal with real-time data, which gives us the flexibility to change the focus of campaigns as efficiently and promptly as possible.
All automotive brands are looking for new ways to connect with their target audience. They want to be seen as reliable sources of information and build trust with all potential customers who come across their company.
We provide digital PR services for automotive brands that can deliver this kind of reach. Using this tactic can generate leads and sales without wasting time on traditional tactics that won't deliver the results you want.
Meticulous link building
You can boost your industry authority by gaining placements in relevant news sites. This not only increases your online visibility and exposes your brand to more potential customers, but also signals to Google that you are a reliable source.
As a result of building relationships with journalists and bloggers, creating genuinely interesting content, and offering exclusive data, we're able to secure backlinks in authoritative publications.
Our team of dedicated experts has a vast array of experience in outreach – a key component of link building. We can secure links with a range of media outlets, publications and journalists the world over, depending on the scale you wish to operate on.
Over time, this positive feedback loop will generate even more authoritative and relevant links, further enhancing your reputation and widening your potential customer base.
On-site assets
There are several benefits to on-site, digital PR campaign assets.
As part of our research and experimentation process, we scrape and access data that has never been seen before and uncover new angles that have never been considered. By applying this knowledge to your on-site content, we will help you rank higher, increase the shareability of campaigns and generate backlinks.
Our digital PR campaigns are always gripping and relevant to the automotive industry. We pride ourselves on being innovative and guarantee to get published. It starts with having a solid team of experts in creative ideation to come up with original, exciting ideas.
Our fantastic data team can source data using highly rigorous and reliable methodologies, which can then be presented in a variety of ways using innovative data visualisation methods. These are always designed to be as shareable as possible, which will generate further backlinks to your site.
The team at Reboot offers customised marketing solutions as well as a thorough analysis of all results. Our marketing approach is tailored to match your brand's needs, so you can be sure you are getting a bespoke strategy.
Targeted inner-page campaigns
For a long time, obtaining quality backlinks for a particular category or product page can be challenging if not done correctly. However, here at Reboot, we have a track record of creating links for inner pages and anchor text in digital PR.
Our team partners with you to determine which pages on your site will attract the most attention. Using analytics, we can assess your site's most and least successful areas and target our strategies to improve them.
Whatever digital PR services we provide, you can rest assured that we'll do wonders for your business.
Local and international outreach
We have the tools necessary to meet your needs, whether you are interested in targeting your local area, a single country or going completely international with your digital PR campaign.
Over time, we have developed robust links with journalists worldwide, which ensures that we can promote your business on any scale you wish to grow and guarantee that you will feature in international publications relevant to the automotive industry.
We recognise that proximity is a key factor for the automotive industry and that you will need to ensure you are visible online for people within your local area. When potential customers search for 'car dealers' or 'car garages', they are likely to face companies in the immediate area. Therefore we will ensure you come out high on the rankings to make you as visible locally as possible, by targeting local news outlets and publications.
However, our skillset is not solely limited to working within the UK. Our team of experts, who speak a combined 20 languages, can translate campaigns so you can reach a wider audience. But our expertise goes beyond merely translating - we are well accustomed to local nuances in culture and what works best for the demographics of that particular country.
Backlinks from around the world will help your automotive brand gain a competitive advantage and make you appear more credible and authoritative to potential customers.
Topical themes to boost automotive brands
The key to a great campaign is to combine topical stories with aspects of the automotive industry.
From one of our in-house brainstorming sessions, we came up with the idea 'How to Use Your Car to Get More Matches on Tinder', with a study finding whether posing in front of certain cars will affect the number of matches you get.
Our team was able to pull together figures on which cars were rewarded with more people swiping right and which models made them lose out with people swiping left.
We then started to identify publications to match the interests of the brand's target audience, as well as specific journalists and media outlets. This formed the outreach strategy for this particular campaign.
This campaign earned more than 70 editorial placements, including links in MSN, Portuguese site UOL and Spanish site, ABC Motor.
Read more about our successful campaigns for automotive brands