How to Choose the Best Digital Marketing Agency in 7 Steps
When it comes to picking out a digital marketing agency for you, it's no mean feat. More often than not, many companies opt for a digital marketing agency over in-house marketing, simply because it is hard to maintain. With an abundance of new marketing tactics popping up every day, it can be nigh-on impossible for busy companies to stay on top of the latest trends, figure out the best ways to use different platforms; essentially becoming a "jack-of-all-trades" in every area of digital marketing. As a result, this is why getting someone else to do it for you can be highly advantageous.
But when it comes to choosing the right marketing company, it not a decision that should be taken lightly – especially if it is your first time. Follow these seven steps to ensure you are choosing the right digital marketing agency for you…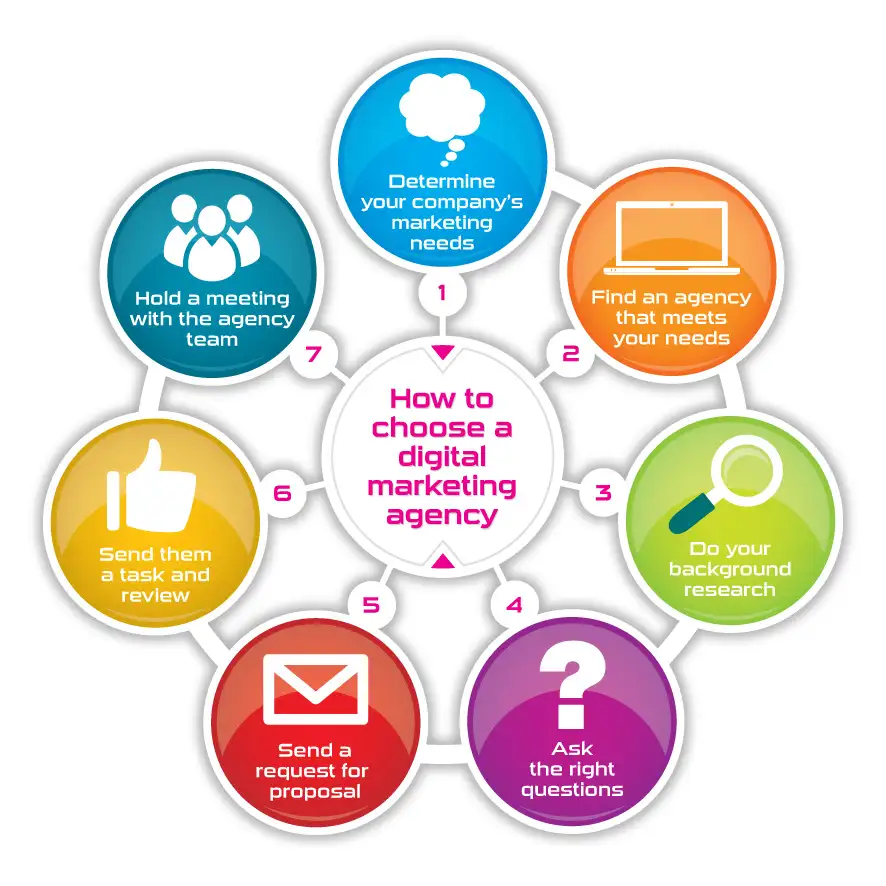 ---
Choosing a digital marketing agency in 7 steps
1. Determine your company's marketing needs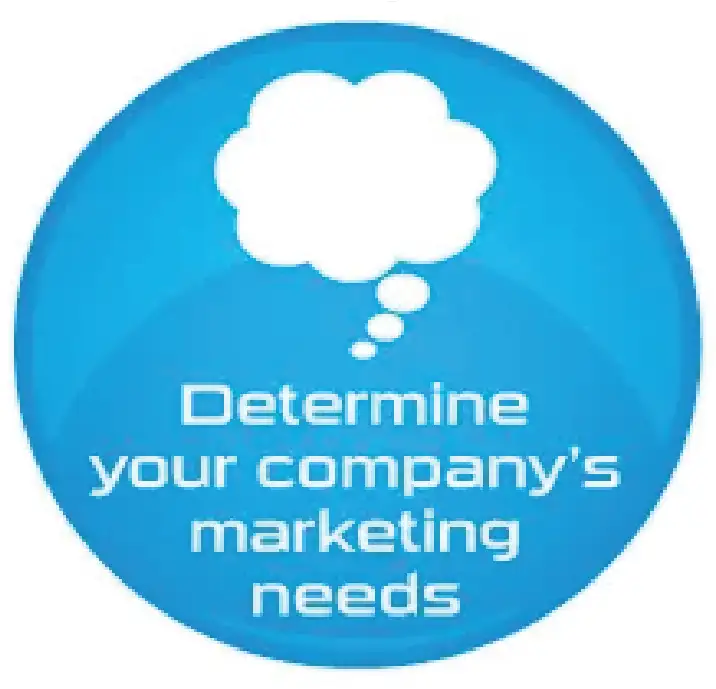 When you begin searching for the best digital marketing firms, you must prepare and ask yourself some questions, such as what do I want to achieve with an agency and how much am I willing to spend to achieve this? Understanding exactly what you want will help you to find and narrow down exactly what you want, rather than wasting your valuable time and resources.
Once you've determined your company's needs – whether that be increasing your business' presence online or redesigning your brand – you are ready to start actively searching for the best digital marketing agency for you.
2. Find an agency that meets your needs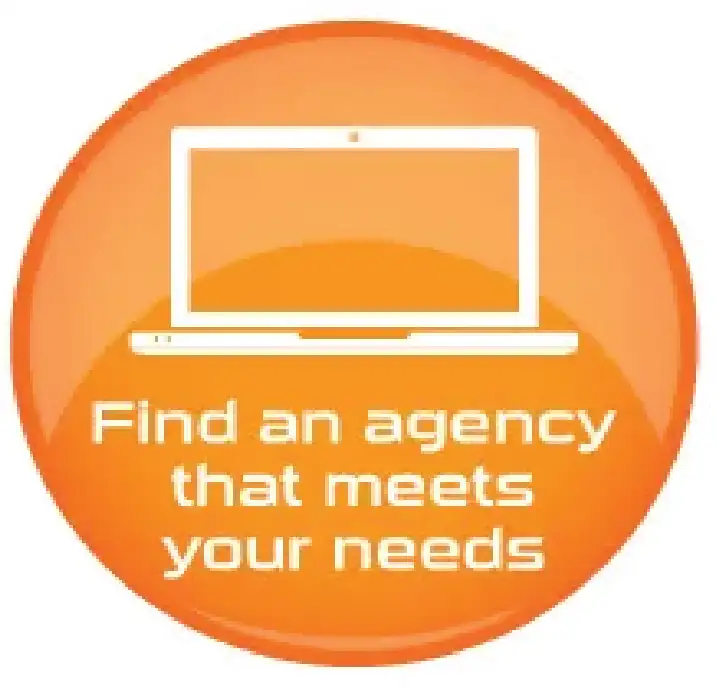 You may be thinking "how do I pick an agency for me?" Firstly, assess the packages a company is offering – do they fit in line with what you want your business to achieve? This is an important question to think about, as if their marketing strategy isn't what you are searching for, the agency isn't 'The One', no matter how much you may like it.
Additionally, cost is also a factor to consider. Remember, it's really not worth spending an arm and a leg on a digital marketing package that isn't relevant to your needs.
3. Do your background research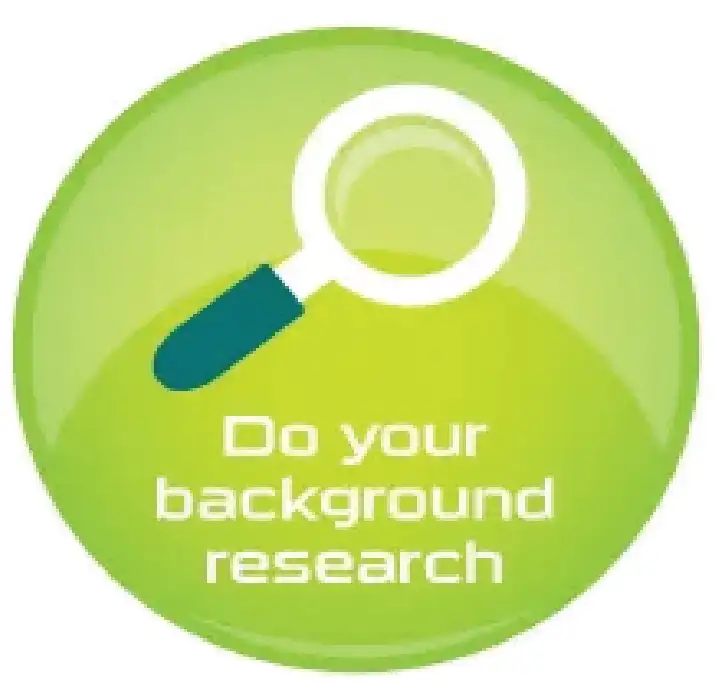 Before you move forward in the process, it is essential that you carry out thorough background research of the digital marketing agencies you have been investigating. Do they practice what they preach? The main way you can find out whether an agency is right for you, is looking at the results they've produced themselves.
For instance, if you're planning on hiring an agency to carry out content marketing, how do they run their own blog? If you're thinking about hiring them for social media, how do they handle their own social media – is it successful? The same goes for SEO; how do they rank in search terms for their industry? Did you find them in the first page of Google? If they don't "practice what they preach", they may not be able to achieve what they are promising or be capable of the services they offer.
In addition, another great way to know whether a digital marketing company is the best, is through recommendations. Ask your friends and family if they have anyone in mind, or if any friends-of-friends are in the know. Alternatively, think about asking your professional network on LinkedIn, as there may an acquaintance in your industry who has a specific suggestion for you.
Reboot's tip: Be extra careful if you are considering hiring a digital marketing agency from overseas. Agencies abroad often charge low prices, so you might think you're getting a great deal, but in reality, you may have to deal with poor service. Not to mention the time difference which may be an issue…
4. Ask the right questions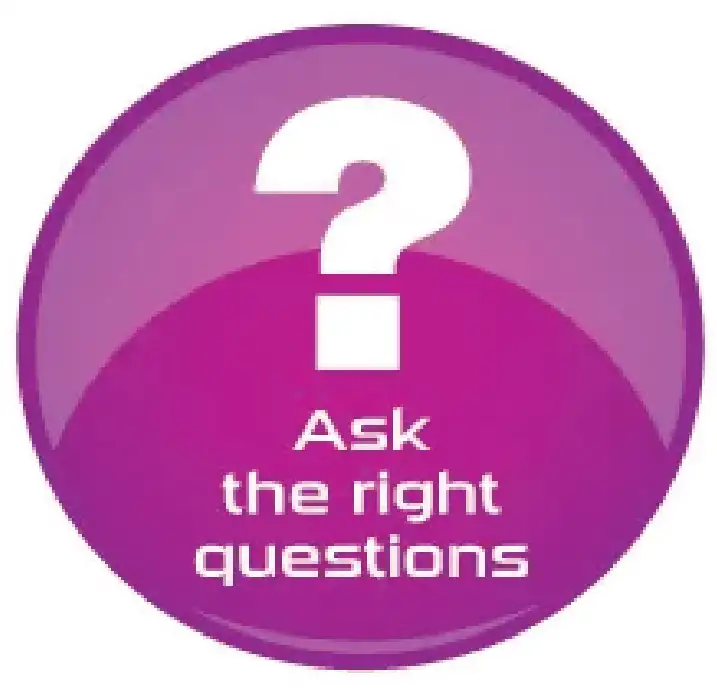 You may be thinking, what to ask a digital marketing agency? You will probably have a hundred and one different questions, but it is important to ensure you are asking the right questions.
Here are five key questions you should consider asking your potential new agency:
- Can I see some campaign examples?
Ask the company for a portfolio of successful pieces of work – whether this be effective PR campaigns, making keywords rank and producing good content with high click-through rates and low bounce rates.
- Who will be completing the work?
You may require different teams, such as an SEO company with a content marketing team in-house. Take the time to review the company and ask yourself: "Would I be happy for people to find this work on my company's site?"
- How long do you keep clients for on average?
In short: The longer, the better.
- What results can you promise me?
Bear in mind that if you are in a fairly competitive industry, a digital marketing agency should not promise "bottom of the funnel" results, as there are too many factors involved – it is inevitable that results will take longer if you're in a more competitive market.
- How will results and ROI be measured?
Make sure it is clear how results will be measured, as well as your return on investment (ROI).
5. Send a 'request for proposal' (RFP)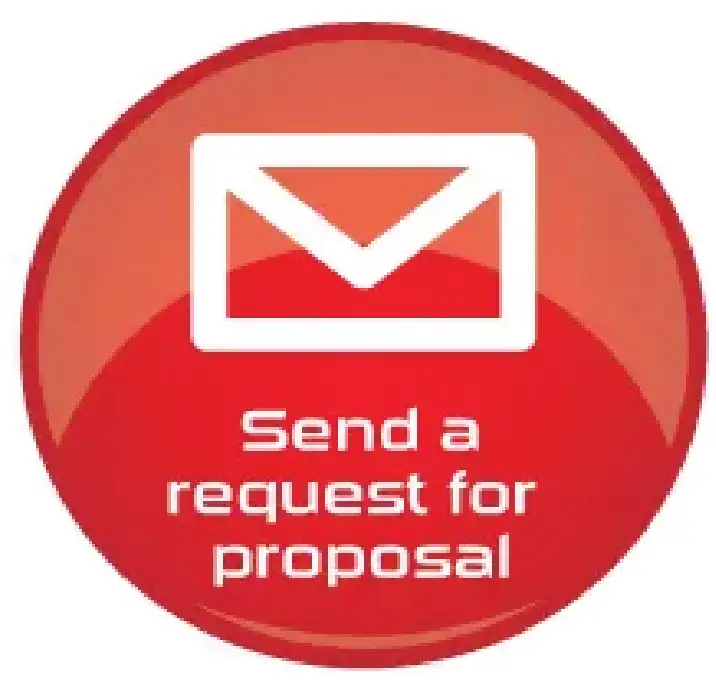 Once you have whittled down a selection of digital marketing agencies that you are happy to proceed with, get in touch with the company to express your interest.
The next step is to send out a 'request for proposal' (RFP) to your select few agencies in order to help your decision to choose the best digital marketing agency. A RFP allows you to collect information from various companies and select the company that best meets your criteria, both in regard to skill and budget. This should make it clear which agency works best for your business, and which digital marketing contract you should be signing.
6. Send them a task and review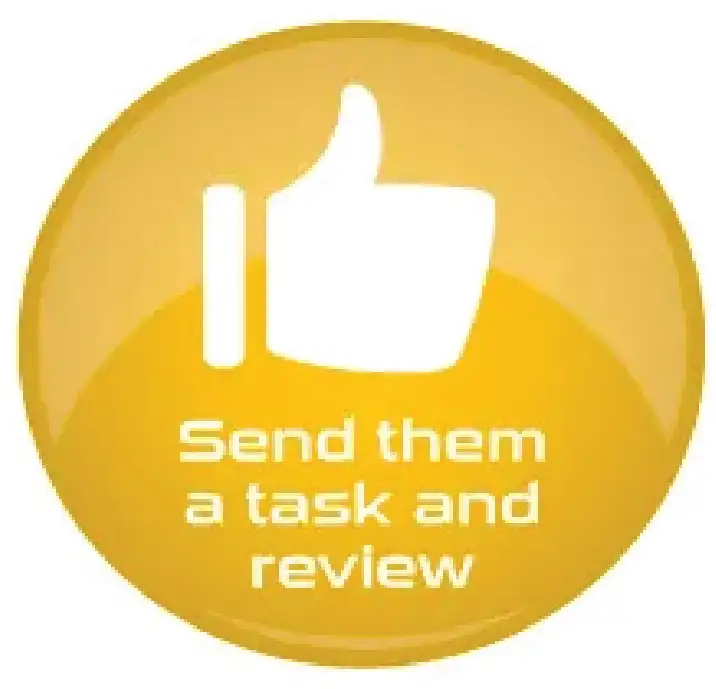 If you are weary about reading testimonials and reviews and would like to see what the company can achieve for you, consider asking them to complete a task for your business. This allows you to find out what they are capable of and whether their clients results are consistently good, like they may suggest on their website.
Ask them to create a digital PR agency campaign or a content marketing post for your business, and ask them to prepare some ideas to pitch to you. The best idea will then be carried out by the digital marketing agency, and you wait for the results to trickle in. This may be in the form of press coverage (links), or high post rankings (although this will take longer).
7. Hold a meeting with the agency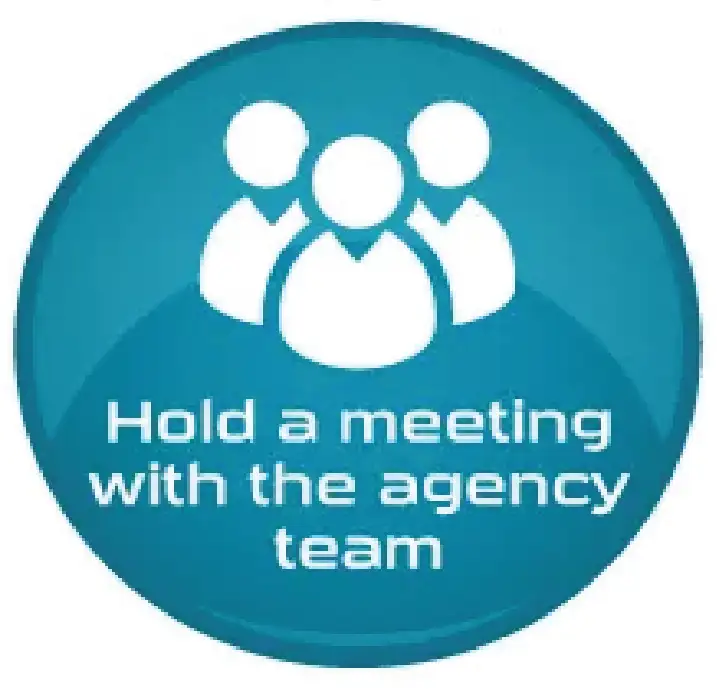 If you have been happy with everyone so far, it is time to hold a meeting with the digital agency. This is a good way to get to know the team, and an opportunity to iron out any issues with the team before you sign any contract.
It is here that any personality clashes become evident, which can be detrimental to the success of your business. Some people call it "the beer test" and it is often used as a recruitment method – would you take them out for a beer down at your local pub, or would you run a mile the other way? The answer to this speaks volumes.
Feature image credit: ArthurStock / Shutterstock