5 user-friendly ways to decrease bounce rates on your site
In the modern marketplace, websites are increasingly becoming the backbone of businesses. HubSpot's 2021 Report, which gathers data from over 1,500 marketers worldwide, reveals that 80% listed 'website' as the channel used in marketing, the second-highest, with social media taking the top spot by a difference of only 2%.
In this competitive space, driving traffic to your site might seem like a great challenge. But once those visitors arrive, getting them to take action, whether that's purchasing a product or subscribing to your newsletter, presents another hurdle. If they leave without taking any action, this affects your bounce rate, which will increase as a result.
WHY SHOULD YOU IMPROVE YOUR BOUNCE RATE?
Bounce rate is proportional to the user experience your site offers. If user experience is poor and bounce rates are high, your conversion rates will suffer due to fewer leads, for example. Also, if search engines notice that visitors leave your website quickly, it's likely that your site will be pushed lower in the search results - and this can lead to drops in your organic traffic.
While bounce rate is one of the most important barometers of your digital marketing performance, it's also misunderstood by many. Google defines a 'bounce' as a single-page session on your site where a user takes no other action (for example, navigating to another page or filling out a form). Bounce 'rate' is the percentage of single-page visits to your website, and if you're wondering what the average bounce rate is for websites, Quicksprout found that this varies across industries, with some sites having a bounce rate of 20% and some 80%.
Although a high bounce rate could simply mean that visitors have found the information they were looking for, it can also sound the alarm that:
1. The quality of the page is low and there's nothing inviting to engage with.
2. Your audience doesn't match the purpose of the page, as they won't engage with your page.
In these two cases, the best approach would be to use this as an opportunity to uncover how to better serve your audience.
HERE ARE 5 WAYS TO DECREASE BOUNCE RATES ON YOUR SITE

BOOST YOUR SITE SPEED
Problems can arise even before a visitor has had a chance to read your page at all. Loading speed is more important than ever and you'll find that faster sites outrank slower ones. When trying to rank for competitive keywords, page speed could mean 'the difference between #1 rankings and the bottom of page one.'
Various ways to boost the performance of your site include optimising images, minimising the number of plug-ins you use and switching to a better hosting plan or company.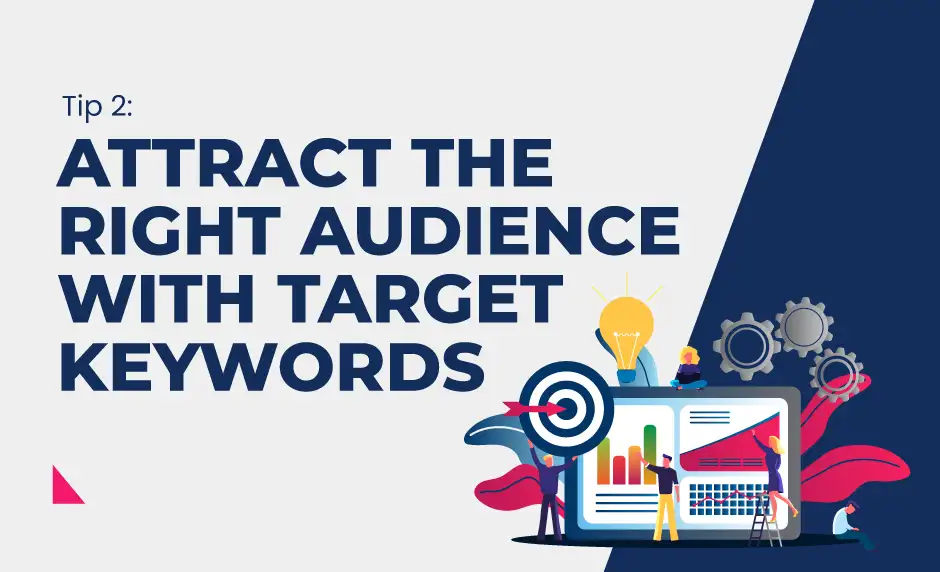 ATTRACT THE RIGHT AUDIENCE WITH TARGET KEYWORDS
Your content must present the information the visitor is searching for immediately, if not, they'll go somewhere that does. So how can you attract the right visitors?
You target high quality traffic with high-value keywords. Start by finding keywords your core audience is searching for online. By creating content around these words, visitors will spend more time reading. The more time they spend on your page, the more trust you build and so they're more likely to convert.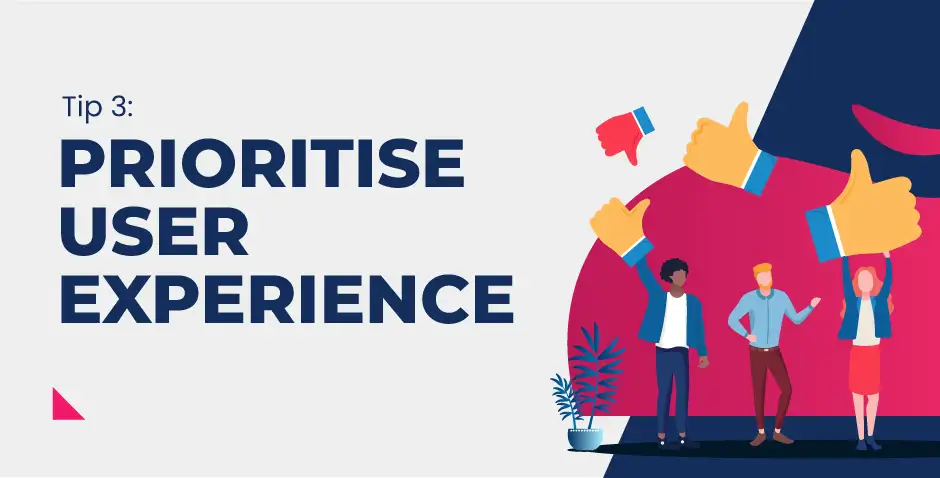 PRIORITISE USER EXPERIENCE
In the fast-paced world of today, no one has the patience to navigate through a difficult website. Enhancing the user-experience (UX) of your site will impress visitors and reduce bounce rates. Some tips for optimising UX include:
Offering a large search bar as well as a clear navigation structure can improve engagement

Incorporating categories so your visitors can find the correct information in the relevant area of your site

Creating paragraphs which only have 1-3 lines will ensure that your page is skimmable and reader-friendly
Also, Statista shares that mobile traffic accounts for 54.8% of all web traffic worldwide. If your website isn't mobile-friendly, you could be alienating numerous visitors.
To optimise your site for mobile, you can design larger buttons that can easily be clicked on smartphones and tablets, as well as making sure your site loads quickly for mobile users. Google provides a mobile-friendly test you can use to evaluate your site.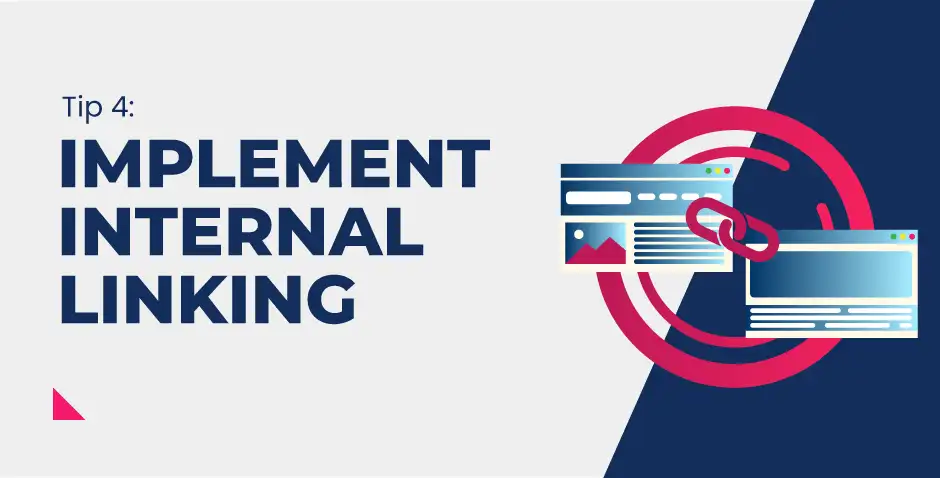 IMPLEMENT INTERNAL LINKING
Internal links are a great way to get visitors to click further into your website and make it easy to connect to relevant pieces of content. Not only do internal links help to reduce bounce rates, they're also going to help Google bots crawl and discover your pages, as well as giving your site more relevancy.
What's more, internal links will help you spread out 'link juice' or authority throughout your site to give you a powerful SEO boost.
However, resist the temptation to add links to every other word, thereby overwhelming visitors with irrelevant content. The best strategy is to link to pages that are relevant and add value to your content.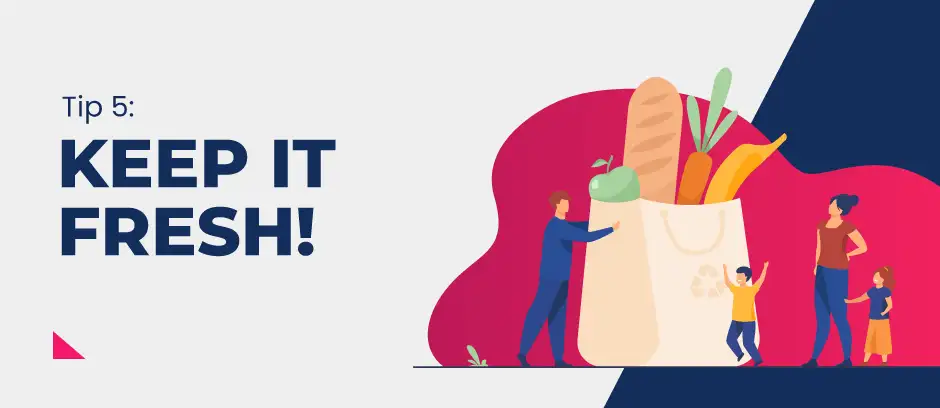 KEEP IT FRESH
Visitors are scanning the web for fresh and up-to-date information, so if your content is dated '2014', they'll disregard it and go elsewhere. Improving your content assets offers several benefits, for example, updating old blog posts with new information will show visitors that the content they're reading is relevant. It's also a good idea to display your 'updated on' date so that visitors know you've worked on improving your site.
Google also takes 'content freshness' into account when ranking your blog, so keeping your content up-to-date will ensure that your content is optimised. Above all, content must be informative and relevant.
CONCLUSION
Given that overall, a high bounce rate is an indicator that your website's pages aren't meeting the expectations of your visitors, it all comes down to offering the best user experience possible for your visitors. If you give your visitors exactly what they're looking for, they'll be more likely to land, browse and convert.
Start working on decreasing your website's bounce rate today. Our talented team of web developers can help you make improvements to your website and our SEO company are always on hand to help with the optimisation of your key landing pages and content.
This blog post was originally written by Tamir Davies in 2016, and has been updated for 2021 by Amina Maina.