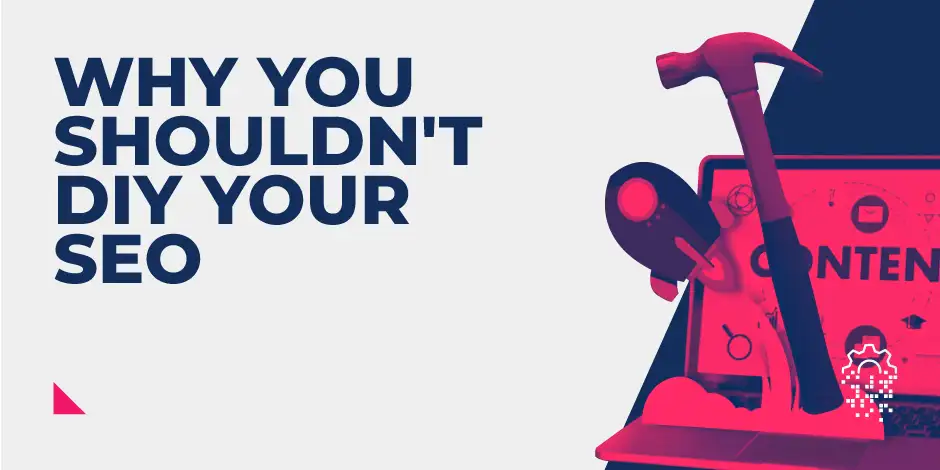 SEO is more important than ever before - and that's saying something, because if you haven't been doing SEO over the last few years, you've already got some catching up to do.
The so-called 'New Normal' has accelerated a transition to a digital-first way of doing business. It's no longer just customers, stakeholders and employees you need to satisfy… search engines and their seemingly impenetrable algorithms have a big part to play as well.
Search is the number one resource used by B2B buyers to research purchases, while Nasdaq predicts that by 2040, 95% of all shopping will take place online. What's more, 91.5% of all organic traffic goes to results on the first page, emphasising the need for really, really good SEO.
Still need a bit of convincing? Check out more of our favourite SEO statistics.
With the need for SEO becoming increasingly obvious and some businesses reluctant to splash out on the cost of SEO agency services, the internet has become inundated with DIY SEO tips, courses, ebooks and self-styled 'gurus'. But is any of this advice worth your time?
The short answer? Nope.
Of course, we don't expect you to just take our word for it. Allow us to elaborate on why attempting to DIY your SEO is a waste of your valuable time and resources.
Be very wary of the SEO gurus
If you've had a nose around the online SEO world over the last few years, you've likely come across an approachable and charismatic SEO 'expert' with thousands of followers on Twitter and LinkedIn offering you, seemingly selflessly, the following reassurance:
"Can't afford to hire an SEO agency? No problem. I'm sharing my quick and easy DIY SEO secrets so that you too can find yourself on the first page of SERPs in no time."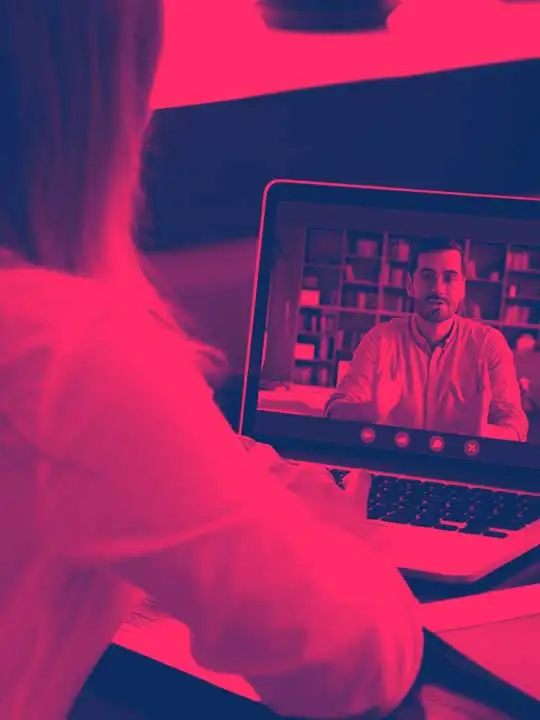 They might pop up on your YouTube ads with slick branding and the right blend of consummate professionalism and easygoing charm, promising to open a previously sealed vault of information that can catapult the average business owner to SEO superstardom with minimal investment… All you need to do is download their eBook or complete their course.
And herein lies the catch. While most of these people are not by any means the spawn of Satan, they are in fact lying to you. Why? Because they want you to buy their product.
Rarely are these people the SEO masterminds they claim to be. If they were, they'd be wrapped up in client work, earning business through networking, word of mouth and their own optimisation strategies. Instead, they're peddling misleading advice to hard-working entrepreneurs, forcing them to attempt work they are completely unprepared and under-resourced for with little to no prospect of delivering on their promises.
"How is an agency any different?", we hear you ask. "After all, isn't this very blog attempting to convince you that an agency is the superior choice?"
Yes, that's absolutely correct. Pretty much every piece of SEO content you read on the web is attempting to convince you that one particular solution or provider is the only viable option for long-term success.
The only difference is that unlike self-styled internet experts, SEO agencies are forced to distinguish themselves on a couple of crucially important factors: our case studies, reputation in the community and a steady output of high-value content for loyal clients. Otherwise, we'd be financially tanked.
The SEO experts, gurus and influencers attempting to sell you products, on the other hand, often require no such hard evidence. Their business model relies on successfully marketing their product and image as desirable, sometimes with an impressive yet ultimately misleading statistic, but the ability of that product to deliver on its ambitious promises is not their responsibility. They are above all else salespeople.
5 reasons why you shouldn't DIY your SEO
Us
Allow us to introduce ourselves. We're a highly-regarded SEO agency of 60+ technical experts, digital PR executives and content marketing professionals. Between us, we speak more than nine languages, routinely earn links from publications like The Express, MSN and Yahoo and we're led by decades of industry expertise and cutting-edge SEO experiments.
We're your competition.
Think you can get to the top of SERPs with a couple of DIY SEO tips you found online? You need to take a closer look at who you're up against and think about hiring an SEO agency instead.
You don't have time
It takes a small army of specialists in the different pillars of SEO - content development, link-building, technical SEO and digital PR - to execute a high-value campaign. Each pillar is a full-time job for at least one person, meaning that you need the time capacity of at least four highly skilled people to even begin to do SEO yourself.
Correct us if we're wrong, but as a business owner, aren't you already pretty busy?
SEO isn't a one-time process
We have quite a few issues with the phrase "how to SEO your website", but for brevity's sake, we'll just cover the obvious.
SEO isn't a checklist you complete and your website is suddenly optimised for all time, soaring further and further into the lofty heavens of SERPs. It's a constant process that involves creating fresh content, earning new links, improving your website's performance and adapting to Google's 4,500+ annual algorithm changes.
Google's favourite websites are those that are well taken care of. That's why our team is constantly brainstorming and producing quality content that earns our clients relevant organic traffic and dozens of natural backlinks from high-authority sites in their sleep.
You might not even be getting indexed
Here's something the DIY SEO gurus aren't telling you: you can pull every trick in the eBook and not even make it into Google's index. This means that as far as the world's biggest search engine is concerned, you don't even exist.
You might not even know that you're not getting indexed; all the while you're sat staring at your non-existent traffic, tearing your hair out and cursing the entire concept of SEO.
There are plenty of possible reasons for this, most of which can be fixed fairly easily. But you'll never know unless you get a proper SEO audit done.
SEOs are constantly learning from each other
One thing you'll notice about the course-peddling gurus of the interwebs if you do a bit of digging is that they're not that popular in the SEO community.
Now, SEO obviously isn't all about popularity - this isn't high school after all. But social proof - or just proof in general - matters. The SEO industry is an incredibly tight-knit community where people aren't shy about swapping tips, tricks and advice with each other.
DIY SEO guidance often relies on the supremacy of one voice - that of the 'expert' in question - as the fountain of all knowledge and sometimes outright advises that people ignore actual SEOs. But anyone who's been actively doing SEO for any length of time knows that the agency community is one of our greatest resources.
Unless you have the time and energy - on top of taking on at least four additional full-time occupations - to keep up with the goings-on in the SEO world, you risk lagging behind and missing out on the actual latest and greatest advice.