The backlinks pointing to your. regardless of what some may say, influence how Google ranks your site in SERPs. Toxic, low quality, spammy backlinks to your site can negatively impact your site's rankings and authority with Google.

Google created the Disavow tool to allow low quality and toxic links, links that you are unable to remove, to be discounted from being associated with your site.
How Does the Disavow Process Work?
It's a common misconception that as soon as you submit the disavow file to Google, google becomes aware of the file and removes the effect of the links from the link graph. That's not the case. The disavow file acts as a filter between your site and external sites linking to your site. If Google is aware of a toxic link pointing to your site, it will only discount that link once the disavow file has been submitted AND the page the toxic link resides on gets recrawled. I.e. the Google spider needs to actually follow the link to find out that it has been disavowed.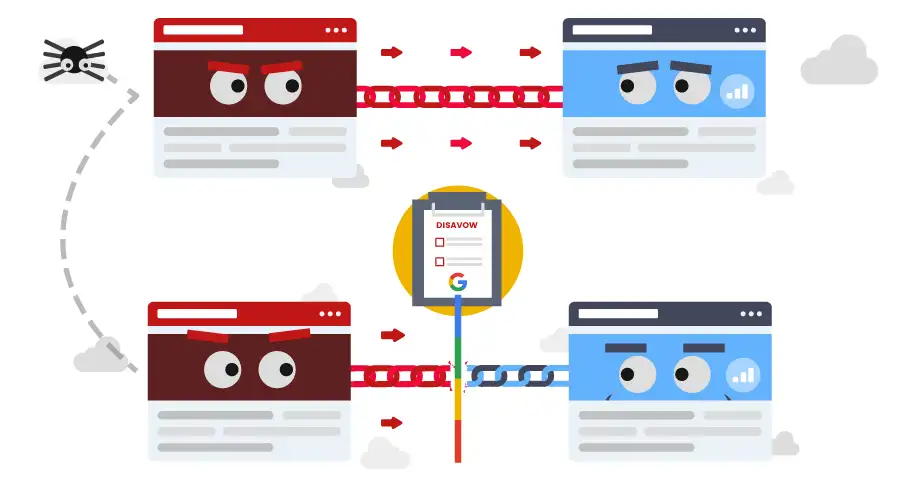 What does this mean in practical terms?
The implications of the above are serious. What it actually means is that it can take quite a long time for Google to discover the links have been neutralised. As those toxic links tend to be on low-quality, spammy sites anyway, it's certain that Google is going to have quite a long gap between crawls, making the problem even greater. Its not uncommon to see some of those pages not being recrawled for as long as 3 or 4 months after the last crawl, making the chances of a speedy recovery unlikely.
How to get a comprehensive list of backlinks pointing to your site?
We use a number of backlink tools, but the main ones we would use are Majestic SEO, Ahrefs and Google Search Console. Some links that appear on Majestic do not always appear on Ahrefs or Google and vice versa so this is a good way of gathering a complete list of incoming links. We have even developed our own in house tool to help with creating and submitting disavow files, the URL to domain tool.
Google Search Console Links:
Log into your Google Search Console Dashboard
Under Search Traffic Menu choose Links To Your Site
Under Top Linking Sites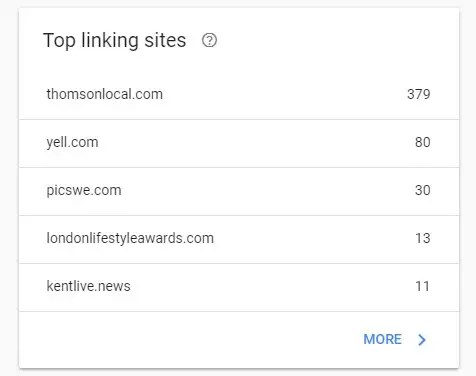 The MORE link gives you a complete list:

The domains are exported via CSV.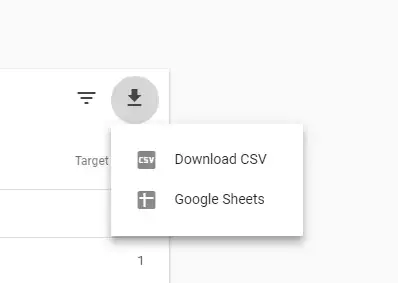 The actual URLs of the links are downloaded into a CSV file and used for crosschecking: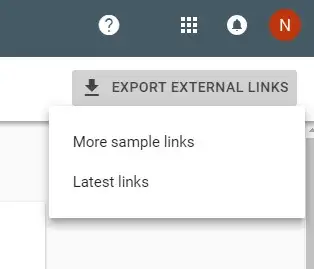 Majestic Links:
Enter the domain and click on Ref Domains. The backlinks can be sorted by Trust Flow so you get a list in order of Majestic Trust Signals and makes it easier to group the lower quality links together.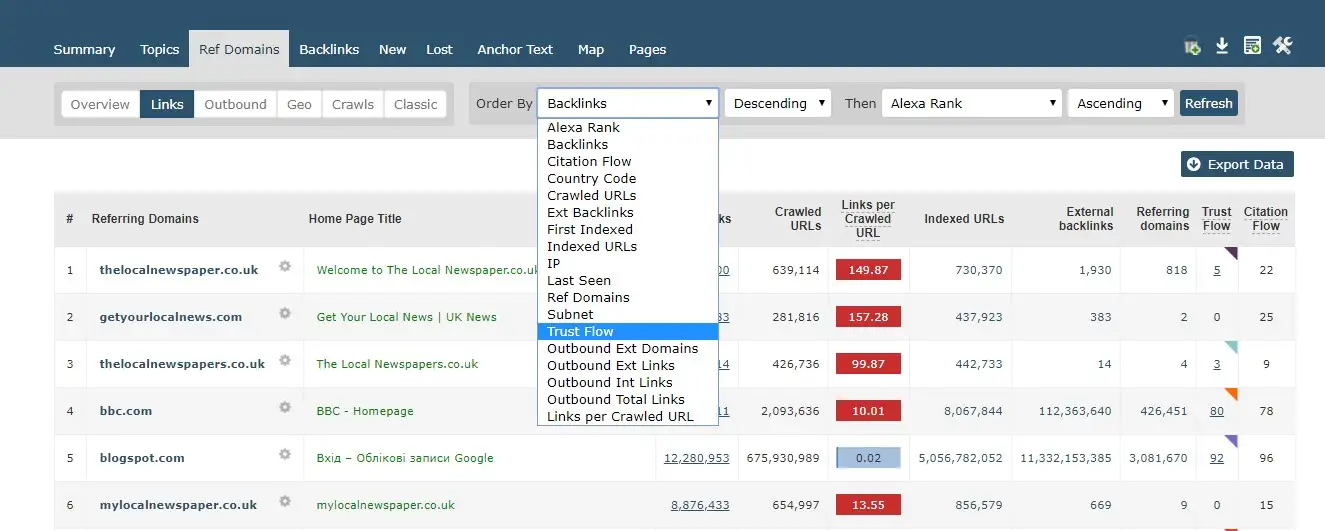 The domains can be exported into CSV and saved.
The actual Backlinks can also be downloaded and used to cross check.
Ahrefs Links:
Enter the website on the top search bar and go to the Backlinks menu.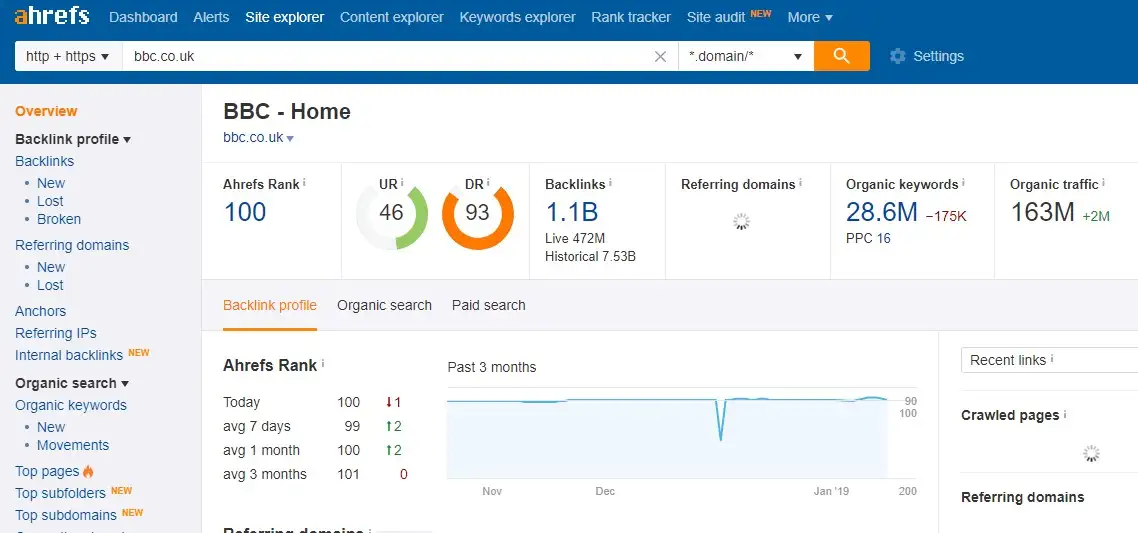 A complete list of backlinks will be generated using the Main Backlinks menu, if you are topping up an existing disavow you can use New to get the most recent links.
The links can be exported to a CSV.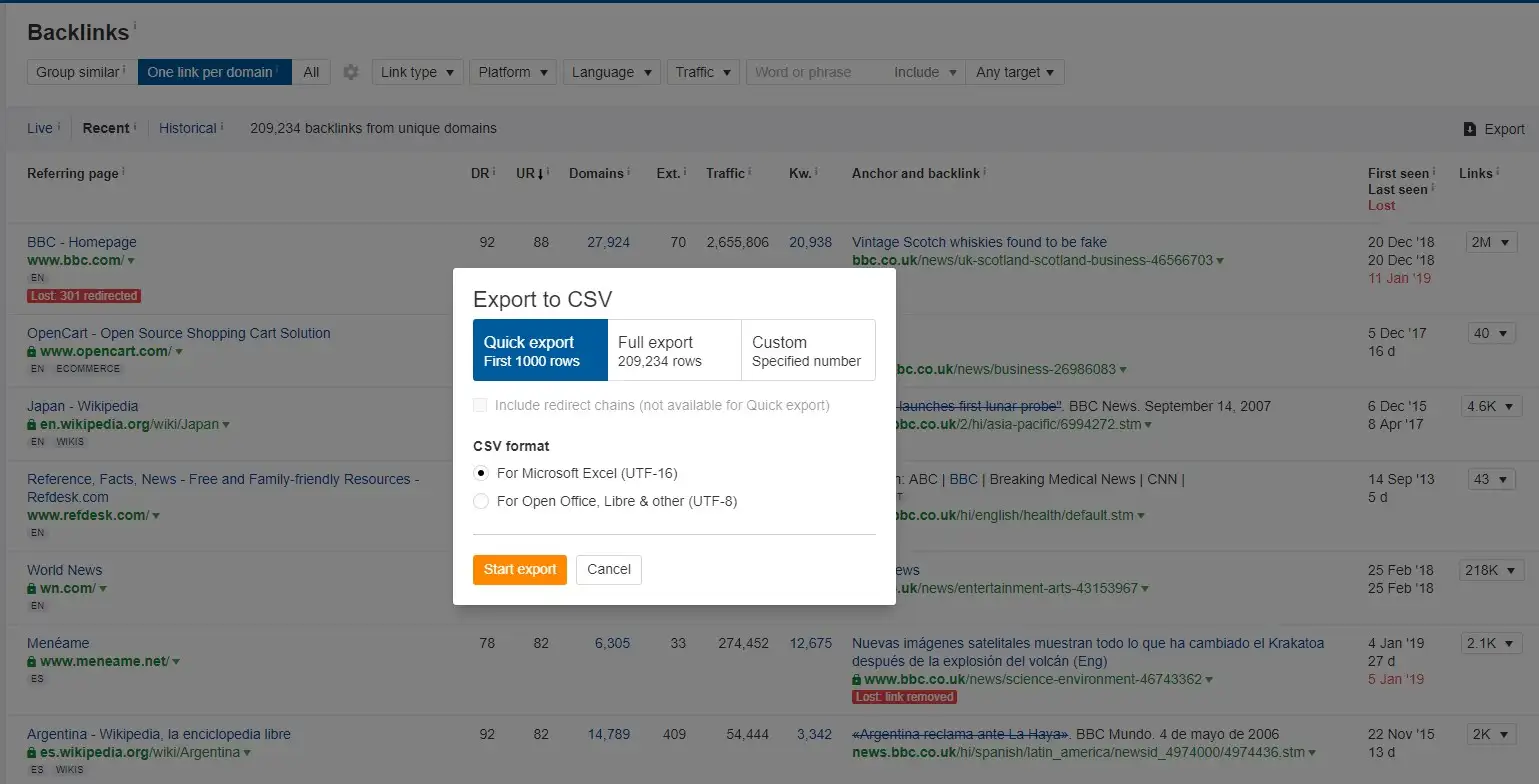 Create Master List
Using all 3 CSV files from Google, Majestic and Ahrefs amalgamate all the data using the correct format. Also create a master list of backlinks which can be used to cross check the link quality and the placement of the link.
Check Backlinks
Software can be used to prioritise the order of links but manual techniques are used to check the quality and toxicity of every single backlink pointing to your site. Some links are obviously spammy such as social bookmarking, blog networks and can be added to the disavow without further investigation. Other potentially toxic backlinks will need further crosschecking to determine whether they belong in the disavow file. This is a time consuming process which needs to be done correctly.
Create the Disavow File
The links will need to be formatted correctly to be submitted to Google and is best actioned using Excel by adding a new column and copying.
If the whole domain needs to be disavowed then remove any instance of https or www and use the format:
https://www.socialbookmarking.xyz/spammy_link_article.html
Domain:socialbookmarkingsite.xyz
If individual URLs need to be disavowed rather than the whole domain then just use the URL:
A text file of all the formatted links will need be created in UTF-8 in notepad and saved.
It is often suggested that comments starting with # can be added to the disavow file however the file is machine processed this is not necessary to submit to Google.
Submit Your Disavow to Google
Go to the disavow tool in Search Console using the link:
https://www.google.com/webmasters/tools/disavow-links-main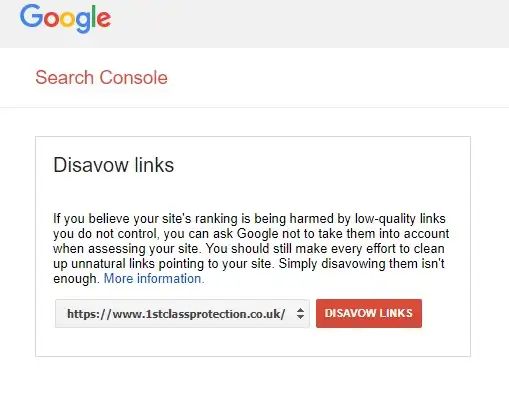 Choose your site from the dropdown menu and click Disavow Links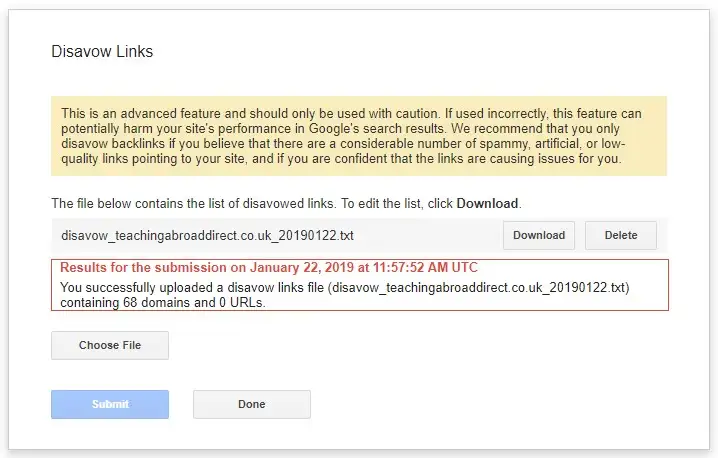 Choose your .txt file and submit. A message will appear in the red box to say
"You successfully uploaded a disavow links file"
with the name and the number of domains and URLs submitted.
If the format is not correct then this will be highlighted in the red box and you can amend and submit again.
And now we just wait....right?
No. removing toxic links is not always enough. Keep in mind that those links may have artificially inflated the ranking of your site and now that they are removed, there is not much left to support the ranking you expect. We highly recommend you supplement any penalty recovery service with an organic digital PR link earning campaign.
We have an astounding record in creating successful disavow files that work. We are experts at determining what is a good link and what makes a link 'bad'. If you would prefer to let a professional SEO company who has many years of experience take care of the file and upload, or if you would like us to manage the whole penalty recovery process, then please get in touch.