Looking for Manchester SEO?

Welcome to the club. And it's a very big club. According to New Economy , Greater Manchester has over 100,000 businesses with 14,500 new ones added last year alone. With a population of nearly 3 million, it's a key city within the Northern Powerhouse and generates £56 billion for the UK economy – a figure set to rise to £72 billion by 2024. And with a ratio of 600 businesses for every 10,000 people, you can see why it's difficult to rank for a search term containing Manchester.
Here at Reboot, we know that achieving the highest search engine rankings is essential for your business, that's why we create bespoke solutions for companies requiring expert SEO in Manchester.
Why businesses in Manchester need more than 'standard' SEO
The exceptional growth of Manchester's already vast business population means that standard SEO techniques aren't going to have any impact. You cannot rely on a few insubstantial backlinks, an injection of keywords and a cat's whisker off your loading speed to win a place on the Google podium. Those manoeuvres have been well and truly mothballed.
Besides, doing the same as the competition isn't going to help you overtake them. And if you take standard SEO to extremes, spammy backlinks will earn you a Google penalty and keyword stuffing will choke your content - your visitors will hit the back button and spend elsewhere.
You've also got stiff competition from Manchester's growing ranks of premier league businesses. In a city that boasts some of the biggest names and brands, there are lots of high authority, high ranking websites that you'll need to compete with.
Though you can opt for PPC to increase traffic, it's not necessarily a prudent decision. By including Manchester in a term, your advertising costs are going to increase by around 50%. One of our client's estimated PPFC costs rose from £2100 to £3360 per month by adding the word Manchester to the keyphrase. That's a 62% increase.
Successful Manchester SEO needs a completely different approach.

How successful SEO for Manchester is best achieved
If you want to rank highly for Manchester based searches, you'll need your website to establish its Google authority. The most effective method of achieving this is through the creation of high-quality content: content so good that online influencer's and authority websites can't resist linking to it.
This is way beyond the scope of standard SEO companies but at Reboot Online, it's what we do best.
SEO - the Reboot Online way
Every member of the Reboot team is passionate about SEO and we are determined to get your website ranking highly for Manchester related terms.
To make this happen, we create customised SEO solutions centred around the needs, goals and expectations of individual clients. There's no off-the-shelf formula, instead, we invest the time to really understand your company so we can provide a genuinely tailor-made 'SEO Manchester Strategy'.
A core value at Reboot is to only use ethical SEO methods. We never use any techniques which violate Google's Webmaster Guidelines and risk your website getting a penalty. You won't find us paying out for backlinks or using any other questionable link schemes. Our approach is far more ethical and innovative: we achieve higher ranking by producing exceptional content that earns links from authority websites. You'll also find that it improves audience engagement and increases conversion rates, too.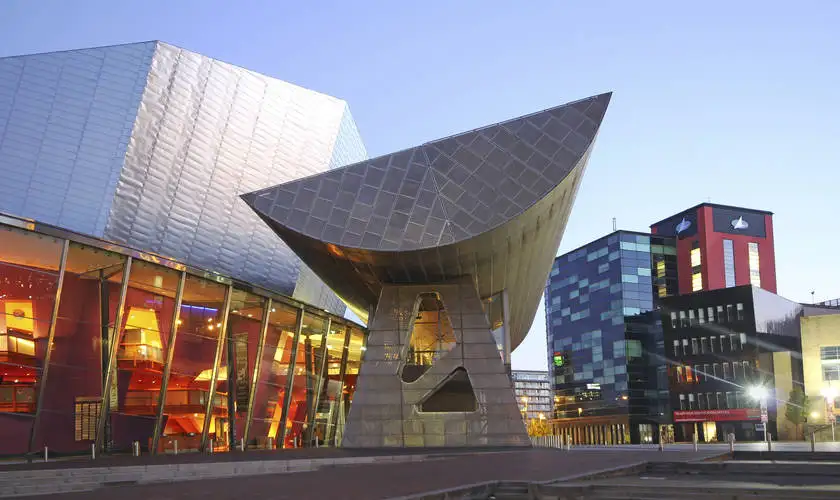 What makes a premier SEO company? We believe it's down to two things: securing long-term success for clients and earning recognition from within the SEO industry. At Reboot, we achieve both.
With Manchester SEO, we're overjoyed at our clients' successes. For example, we helped Play Factore rank in the top place for 'Manchester play centre' and second for 'play centre Manchester' This has produced a huge increase in traffic and significantly improved the numbers of visitors that the centre gets.
Similarly, we helped Better Together Weddings achieve top three rankings for several important key phrases, including 'wedding planner Manchester' and 'wedding plans Manchester'. As a consequence, the numbers of visitors have increased substantially resulting in lots of new happy couples and a much-increased turnover.
Whilst our clients are as pleased as Punch about the results we produce, we're also very proud about the plaudits we receive from some the highest profile websites and practitioners in SEO. Our research has been mentioned on several influential websites, including Moz, Search Engine Land, and Entrepreneur.
Though we're not usually in the habit of blowing our own trumpet, we do hope these successes demonstrate that Reboot Online leads from the front when it comes to current Manchester SEO practice.
FAQ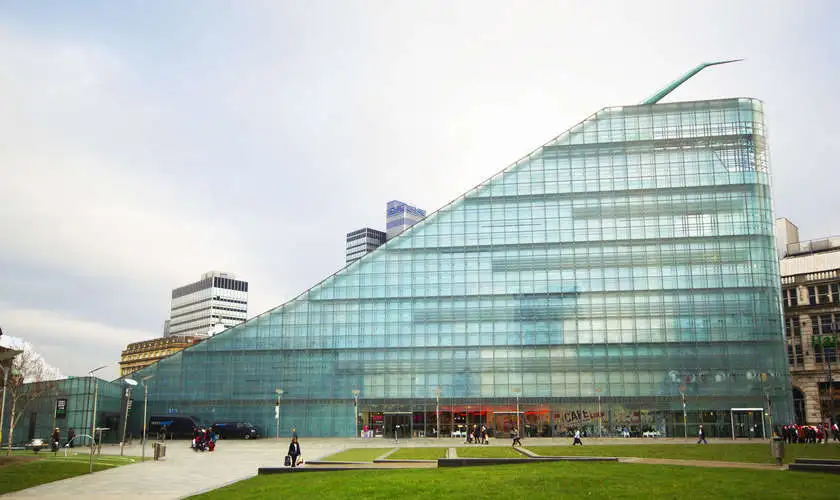 Why does Reboot Online stand out from other Manchester SEO companies?
The only constant in SEO is change. Search engines continually update their algorithms and so, to keep pace, we modify our techniques accordingly. Other SEO companies in Manchester don't do this; they carry on using outmoded methods which, besides being defunct, can also be very dangerous.
At Reboot, we don't just keep up with SEO development; we constructively participate in the research that drives it forward. When our results are published, the SEO industry takes notice, as you can see in this Search Engine Journal post.
What do you mean by ethical SEO and why do you use it?
The impetus that drives development in SEO is the search engines' ambition to improve the user experience. When you type in a search query, their aim is to show you the most useful results they can. Today, they achieve this by finding high-quality content from high authority websites which are linked to from other authority websites.
What search engines consider unethical is when poor quality websites use unacceptable practices to fool algorithms into ranking them highly. If you are suspected of using these unethical techniques, your website will be penalised and removed from their search results.
These unethical techniques include the buying and swapping of links and the obtaining of backlinks from forums, online directories and blog comments. If you employ these techniques, your website will receive a penalty. This may take a while to happen and in the short term your traffic may even increase but, eventually, your website will disappear from the search engine's results.
To safeguard our clients, we never use any unethical SEO techniques at Reboot. Our goal is to produce high-quality content that other high authority websites want to link to and which your own visitors will judge to be valuable and engaging.
Take a look at what Matt Cutts, leader of Google's Webspam Team, has to say about content and links:
Why is it difficult to rank for the term 'Manchester'?
Manchester's cultural, sporting and media accomplishments have made it one of the few UK cities to have huge international acclaim. It's a thriving city of almost 3 million people, with one of the biggest business populations in the country. For many of those 100,000 companies, ranking highly for Manchester related searches is essential for their long-term survival and success. The competition between businesses to secure Google's top spot is as fierce as any United – City derby. Achieving that top-level ranking on Google requires the pursuit of excellence. Your company has to bring in those five-star reviews and the outstanding feedback needed to build an awesome online reputation. You'll also need exceptional content to earn those crucial links from authority sites.
At Reboot, we know what's required to build a great online reputation. And we have the experts in our team who can create exceptional content and get it seen by the websites and influencers who's links you need. All you'll need to do is carry on giving great service to your customers.
Why is Reboot more expensive than other Manchester SEO companies?
One reason is that the work we do is more demanding than standard SEO. Our methods require a whole team of experts working together to ensure success. And all this is done in-house to make sure everything meets our exacting standards. We don't outsource our commitment to our clients.
We also charge more because we don't use the same strategy for each client. Our services are tailor made for your company and its needs. This takes more time and effort but it produces the best results.
How much do you charge for SEO services in Manchester?
It's not possible to give a precise cost because all our services are bespoke. However, we work with companies of all sizes, from the sole trader upwards.
Depending on your needs and goals, our services can cost from £500 - £750/month up to £3000 – £10,000/month.
Where are you based?

If you are looking for a company that provides SEO for Manchester, it's beneficial to choose a Manchester based SEO company that is near enough to visit and has a better understanding of what's going on in the city.
Struggling to rank for Manchester based key terms?
Call or email us today, we'll be happy to show you how we can make a difference.