Looking for Edinburgh SEO?

Join the club. As Scotland's capital city, Edinburgh has a thriving business community.
According to the ONS, it has around 20,000 businesses with over 3000 new ones added last year alone. And with a population of nearly half a million, that works out at 40 businesses for every 1000 people. It's no wonder that businesses find it difficult to rank for a search term containing Edinburgh.
Here at Reboot, we know how essential it is for your business to achieve the highest search engine rankings, that's why we develop bespoke solutions for companies requiring expert SEO in Edinburgh.
Why 'standard SEO' won't help businesses in Edinburgh
The sustained growth of Edinburgh's already substantial business population means that standard SEO methods aren't going to be effective. You can't rely on a smattering of backlinks, a fraction quicker page speed and a bit of keyword polishing to win first place on Google's Edinburgh rostrum. Those old tricks are history.
Besides, following in the footsteps of the competition won't help you overtake them. And if you take standard SEO to the extreme, the repercussions could be catastrophic. Use spammy backlinks and you'll get slapped with a Google penalty whereas keyword stuffing will throttle your content and send your visitors off in search of more user-friendly websites – taking their money with them.
You also face solid competition from Edinburgh's growing ranks of elite businesses. As the nation's capital, Edinburgh is home to many well-established companies whose high authority, high ranking websites you'll have to compete with.
Though you can use PPC to boost traffic, it's not always the smart choice. By adding Edinburgh to a term, the cost of advertising is going to rise by around 100%. One of our client's estimated PPFC costs rose from £1800 to £4050 per month by adding the word Edinburgh to the keyphrase. That's a 125% increase.
Successful Edinburgh SEO needs a completely different approach.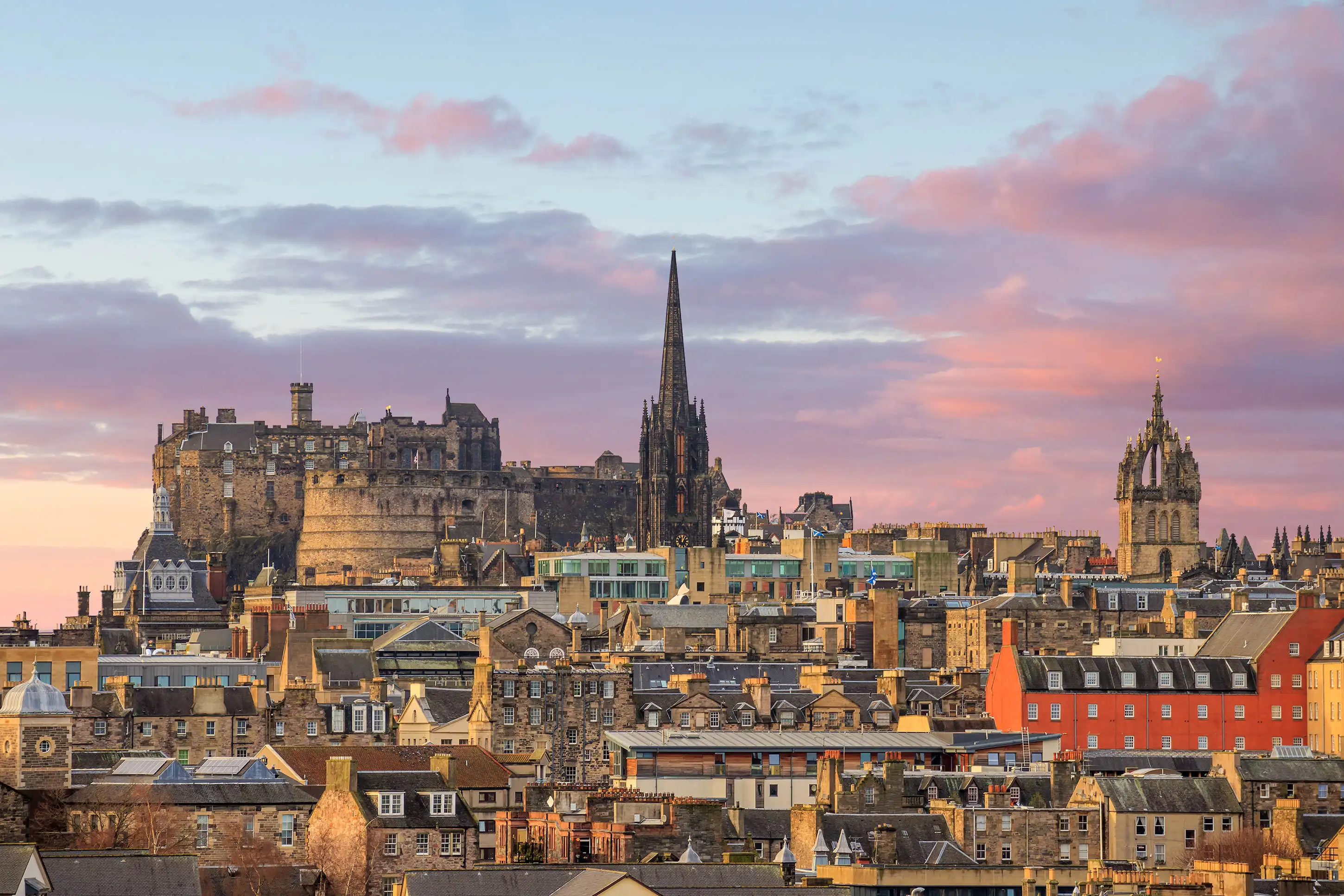 How successful SEO for Edinburgh is best achieved
To rank highly for Edinburgh based searches, your website will need to augment its Google authority. The most effective way to do this is to produce content of such outstanding quality that online influencers and authority websites feel compelled to link to it.
This is way beyond the reach of standard SEO companies but at Reboot Online, it's what we do best.
SEO - the Reboot Online way
At Reboot, SEO is our passion and we are steadfast in our determination to see your website ranking highly for Edinburgh related terms.
To bring this to fruition, we produce custom-made SEO solutions which focus solely on the needs, goals and expectations of your business. There's no off-the-peg methodology, instead, we devote ourselves to really getting to know your company so we can create a truly bespoke 'SEO Edinburgh Strategy'.
At Reboot, one of our core values is to only employ ethical SEO techniques. We never use any practices which would violate Google's Webmaster Guidelines and risk getting your website a penalty. You'll never find us buying backlinks or using any other inappropriate link schemes. Our approach is entirely ethical and far more innovative: we attain higher ranking by providing exemplary content that secures links from authority websites. And you'll get improved audience engagement and increased conversion rates, to boot.
And we know how to do Edinburgh SEO

What makes a top-drawer SEO company? We put it down to two things: ensuring longstanding success for clients and receiving recognition from within the SEO industry. At Reboot, we achieve both.
With Edinburgh SEO, we're thrilled at our clients' achievements. For example, we helped a stage lighting company rank in the top two for 'stage lighting Edinburgh' and 'theatre lighting Edinburgh'. The resulting jump in traffic increased demand for their services to such an extent, especially during the Edinburgh Festival, that they have been able to expand the amount of stock they have for hire.
Similarly, we helped a car valeting company achieve top three rankings for several important key phrases, including 'car valeting Edinburgh' and 'valeting service Edinburgh'. As a consequence, the number of visitors has risen substantially leading to a growth in long-term corporate contracts. The company has since taken on new employees and seen a sizeable increase in turnover.
Whilst our clients are overjoyed with our results, we're also very proud of the accolades we receive from some of SEO's most eminent websites and practitioners. Research carried out by Reboot Online has been recognised by several influential websites, including Moz, Search Engine Land and Entrepreneur.
Though we don't usually sing our own praises, we do hope these achievements demonstrate that Reboot Online is the leading light when it comes to current Edinburgh SEO practice.
FAQ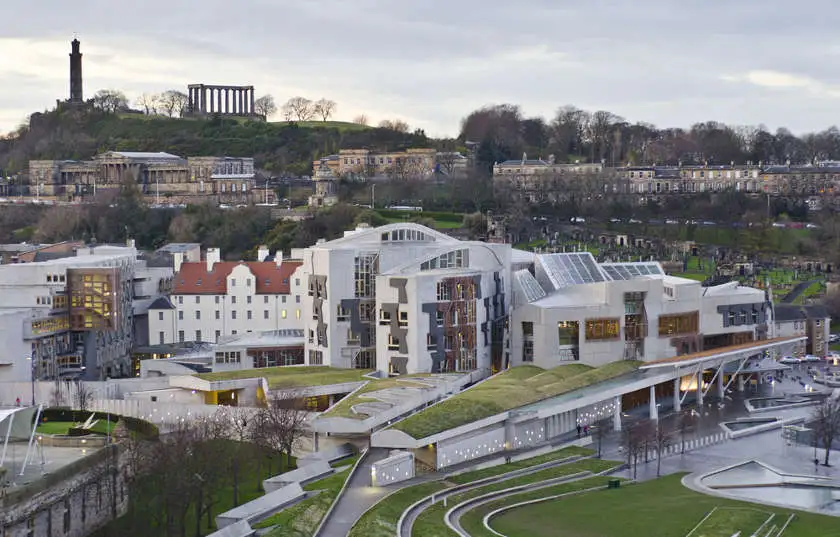 What makes Reboot Online stand out from other Edinburgh SEO companies?
SEO companies can never stand still. As search engines continually update their algorithms, here at Reboot we're always improving our methods to keep pace. Other SEO companies in Edinburgh don't do this; they struggle on with the same old schemes which, besides being ineffective, can also be dangerous.
In fact, we don't just keep up with SEO evolution; we actively contribute to the research that advances it. When our research is published, the SEO industry pays attention, as you can see in this Search Engine Journal post.
What is ethical SEO and why do you use it?
The force of change in SEO is the search engines' goal of delivering ever-better results. When someone submits a query, they want to provide the best user experience they can. Today, this is achieved this by ranking high-quality content from high authority websites which are linked to from other leading websites.
What search engines don't appreciate is when low-quality websites manipulate algorithms to help them rank higher. If you are suspected of using manipulative and unethical techniques, your website will be penalised and deleted from their search results.
These techniques include the buying or swapping of links and the placing of backlinks on forums, internet directories and comments on blog posts. If you use these practices, your website will be given a penalty. This won't happen overnight and in the interim, you may even see your traffic increase but, sooner or later, your website will vanish completely from the search engine's results.
To protect our clients, we never employ any unethical SEO methods. Our objective is to create high-quality content that other high authority websites think worthy of linking to and which your own visitors will consider valuable and engaging.
Take a look at what Matt Cutts, leader of Google's Webspam Team, has to say about content and links:
Why is it difficult to rank for the term 'Edinburgh'?
Edinburgh's status as a capital city, World Heritage Site and home to the world's biggest arts festival makes it a major attraction with 4 million visitors every year. Add to this the half a million permanent residents and you can see why there is so much competition amongst the city's 20,000 companies to rank highly for Edinburgh related searches. To grab one of the coveted top-spots on Google requires nothing short of excellence. Your company needs to earn those outstanding reviews and five-star feedback in order forge a formidable online reputation. You'll also need awesome content to earn those crucial links from authority sites.
At Reboot, we know how to build great online reputations. Our team of experts can create the superlative content you need and get it seen by the websites and influencers whose game-changing links you require. All you're left to do is to continue giving great service to your customers.
Why is Reboot more expensive than other Edinburgh SEO companies?
One reason is that the service we provide is far more demanding than standard SEO. To fulfil your ambition to rank highly requires the collaborative effort of an experienced team of experts. And because we never contract out our commitment to you, all work is carried out in-house, guaranteeing that everything meets our exacting standards.
We also charge more because we start each client's journey with a clean sheet of paper. As every company is unique so is every strategy we devise. Our services are tailored to the needs of your business: this takes more time and effort but makes an enormous difference to the results.
How much do you charge for SEO services in Edinburgh?
It's impossible to give an exact cost because all our services are bespoke. However, we have clients of all sizes, from the sole trader upwards. Depending on your needs and objectives, our services can cost from £500 - £750/month up to £3000 – £10,000/month.
Where are you based?

If you are looking for a company that provides SEO for Edinburgh, it's beneficial to choose a Edinburgh based SEO company that is near enough to visit and has a better understanding of what's going on in the city.
Struggling to rank for Edinburgh based key terms?
Call or email us today, we'll be happy to show you how we can make a difference.