A solid digital PR strategy aims to increase a brand's online presence by achieving media coverage and backlinks to their site, with the goal of improving their search engine results page (SERP) rankings.
Using the right digital PR services for recruitment agencies will propel your online exposure, and in turn, will help build your brand, attract new candidates and win new clients.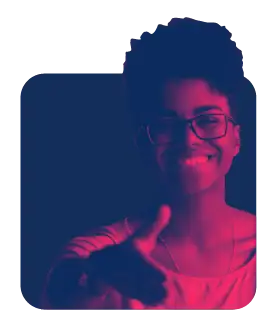 By using Reboot's digital PR services, you will gain high-quality backlinks from higher authority domains, building your digital footprint across relevant online content and media channels.
We tend to do things differently at Reboot because we have spent years testing and trying what works. In addition, our dedicated team is constantly fine-tuning our digital PR processes to stay current with changing technologies and platforms.
We will develop highly customised digital PR campaigns that correspond to your website and social media profile. We will take a systematic approach, measuring and analysing every movement to ensure maximum results.
Everything from ideation to data analyses and market research to content creation, our team of over 40 professional experts not only ensure the best outreach services are delivered but new and sustaining online relationships are built.
What are the benefits of digital PR in recruitment?
Build up your backlink profile
Building links to your website is an extremely important part of improving your agency's visibility. It is also one of the main components and aims of digital PR.
Links from other authoritative sites are considered trustworthy by search engines. This is a great way to increase your search engine ranking, which can result in more visibility and trust from potential clients. Maintaining a consistent tone of voice and appearing in a number of your target audience's favourite online media outlets will lead them to view your brand favourably, too.
The increase in online content that accompanies a good digital PR campaign will provide more significant opportunities for others to like, share and engage with your brand. Throw into the mix the broad reach social platforms offer, and there is potential to reach the edges of the digital sphere that traditional PR tactics couldn't do.
Increase exposure
Digital PR enables you to connect with prospective candidates and clients who might not know your brand or are simply not able to find your services.
The exposure of various publications and online articles that comes with each digital PR campaign has the potential to increase your online exposure exponentially. In turn, it provides new business and recruitment opportunities.
Digital PR can be one of the most effective digital marketing tactics for recruitment agencies. Robust digital PR campaigns will support brand awareness, traffic, sales and reputation.
Easier to measure success
Traditional PR methods can take weeks or months to measure any success of a project. On the other hand, digital PR can almost immediately tell you how well a campaign performs.
Digital PR is very data-driven, and this data can be measured using various analytics software to determine the success of a campaign. In addition, because this data is often real-time, we can make adjustments where necessary almost instantaneously to ensure maximum success.
Target your specific audience
Sometimes, the vast sea of digital content online can make it hard for businesses to know where to send their content. It can be tricky to target specific geographical locations whilst keeping a wide enough reach to ensure you are not missing great talent. In the world of recruitment, this is essential.
By preparing targeted digital PR campaigns, we can match the demographics of your brief using keyword specific terms and using the best SEO tactics. With this approach, your PR campaigns will attract new clients and job seekers alike.
Have authority in the world of recruitment
By establishing your online identity, digital PR enables you to dominate your area of recruitment with authority. Having authority online and providing expertise will allow people to trust your brand. And in turn, be more perceptive to what you have to say, putting you above your competition.
When your brand is featured in relevant newspapers, magazines, and websites, more potential clients will choose your agency instead of a competitor. Having your profile on high-authority websites will boost your overall reputation as well.
Reboot's approach to digital PR services for recruitment agencies
Data-driven studies
One of our specialities is producing data-driven campaigns. Our team utilizes a variety of data collection methods to ensure that your company receives unique, never-before-seen data that will give it an edge unmatched by your competitors.
This data, whether it comes from primary or secondary sources, will be irresistible to publications and have journalists clamouring for them to publish them. This type of approach creates the content that journalists and other media outlets crave.
All of our brainstorming methods, data collection, and outreach techniques have contributed to our success. Regardless of how niche your sector is, we'll earn relevant links,
Local, national and international campaigns
Recruitment agencies need to target locally and nationally to fit clients' needs and specific job roles. At Reboot, we have the skills and expertise to align PR campaigns to target multiple audiences and geographical locations.
By identifying your main competitors, studying your current analytics and using focused keywords, we can drive content to the right people when they need it.
Whether you want to rank for specific keywords for international traction or rank higher for 'local recruitment services', these are all objectives we focus on at the beginning of each campaign.
With the ability to translate campaigns into 19 languages, our employees can tailor content to your specific audience. So, if you have an interest in targeting a specific country, for example, we have the right tools to make it happen.
In the competitive recruitment industry, having a large variety of backlinks that are derived from different countries around the world will give your brand an edge over your competitors.
Inner-page links
Getting backlinks to inner pages on your website is notoriously difficult. Reboot specialises in this type of digital PR, with years of experience experimenting with anchor text and backlink building to achieve the best results.
We work closely with clients to ensure that the pages that matter most are getting the greatest level of exposure using inner-page linking and other PR services.
Everything in-house
At Reboot, we have a solid machine of experts, all dedicated to the various tasks required to produce highly effective PR campaigns. Keeping everything in-house, we conduct our own research, provide data collection and asset creation, in the form of blogs, video and interactive posts, all with a calculated and tactical approach to ensure maximum user engagement.
With some of the best experts in PR, market research and content creation, Reboot provide high-quality campaigns while maintaining consistency throughout.
Newsjacking and reactive commentary
We closely monitor and take advantage of breaking stories, trends and journalist requests to ensure your brand remains at the forefront of opportunistic expertise. Reacting to the media by providing comments and offering analyses, perspectives or insight to a breaking story is the perfect approach for maximum exposure and increased authority, injecting your brand at the heart of recruitment online.
Making it work for you
One of the great things about a successful PR campaign is the increased visibility you receive, furthering opportunities to get picked up by other more prominent online media outlets and journalistic websites. We have many case studies that detail this success.
Working with a resume specialist brand, we conducted a study focusing on providing job seekers with a better chance with their employability prospects by identifying and removing the buzzwords most disliked by decision-makers from their CVs.
Consulting 562 hiring decision-makers across several popular industries, data was collected, analysed and presented in the format of an online article with accompanying visuals.
This particular campaign proved highly successful, gaining 58 total placements with the most notable ones being the Metro, MSN, Cosmopolitan and American site Inc.com.