The legal services market is becoming increasingly competitive following the influx of registered law companies. To differentiate your brand from the competition, you must find a way to stand out in the digital world and increase your visibility as much as possible.
This is where digital PR comes in. Digital PR refers to a set of strategies designed to help your firm rise to the top of the search engine results page (SERP), as well as boost your image and online visibility through media coverage and backlinks. Reboot's team of digital PR specialists will increase the amount of relevant traffic to your site, consequently increasing your chances of receiving new customer enquiries on a regular basis.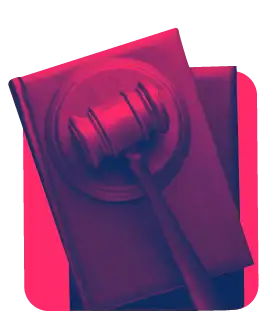 Your online visibility can be enhanced by digital PR. Increased engagement and more eyes on what you're doing will lead to more customers. As with traditional PR, digital PR will also help you protect and improve your online reputation.
For law firms, digital PR goes beyond reaching a larger audience; it's also about delivering the right message to each potential client. With digital PR, you can tailor your campaigns to specific publications and determine the type of coverage you will receive for them.
In a digital PR campaign, a news story or study is published in your name that is relevant and topical enough to be featured on high authority websites with a link for credit to your site as the source.
We know how to create campaigns that generate a lot of links from trustworthy, high-authority, and relevant websites. In addition to our extensive experience and a database of journalists and newspapers (large and small, local and international), we will handpick the publications that are the most appropriate for your legal firm.
Why legal firms need digital PR
Beat your competition
Using digital PR will help you stand out from the crowd in the law and legal sectors. The more your brand is mentioned in relevant publications and sites, the better, as it makes it more likely that the right visitors will find your website. As digital PR is still relatively undiscovered by the majority of law firms, you can get one step ahead.
Target the right people
Legal consumers are becoming increasingly savvy, with many scrutinising you and your competitors' content. So, you will need to understand their priorities - it is crucial to research your ideal clients, and their most commonly asked questions. Before you know where to invest, you need to uncover where your target clients are looking for you online, and what types of messaging they're searching for.
You won't find anything like our digital PR campaigns anywhere else, making you the authority in your industry. We will adjust your messaging to match your audience's demands, which can be done if you know what content they're reading and if they're sharing it online.
Establish consumer trust
Your client's trust is one of your most important commodities, and establishing and maintaining trust and credibility with them is a critical component to the long-term success of your company. Digital PR is a powerful tool for building trust by communicating clear brand values and promoting positive engagement.
A great digital PR strategy for your legal brand will place you in front of a relevant and interested audience. The more people read about you and click through to your website, the more leads you will generate.
Earn high-authority links
Link building is a highly effective method of outreach that will increase your company's visibility online. As part of a digital PR campaign, it's critical to aim to appear on a variety of relevant and popular sites and platforms.
By having a lot of authoritative and trustworthy sites linking to your own, search engines will begin to view your website in the same way. This can significantly improve search engine ranking, which will have a positive impact on your visibility and trust levels.
Be a thought leader
Digital PR will increase the chances of being featured on a variety of platforms and relevant online publications. This will demonstrate that you have authority in your field and should be trusted – this is incredibly important as a law firm.
By having a consistent tone of voice and appearing in many of your target audience's favourite online publications, they will soon start to look favourably upon your brand.
Link building campaigns
We're well versed in coming up with campaigns that deliver coverage from reputable, high-authority and relevant publications. We have in-depth knowledge and a database filled with journalists and publications (both big and small), allowing us to handpick the places that will be right for your brand.
The ingenuity of our entire team is one of our greatest assets. Our digital PR company has a wide range of interests and the capacity to stay on top of breaking news items worldwide.
This success is all down to our tried and tested methods of brainstorming, data collection and outreach programme. If you think your industry is too niche or you think it's impossible to earn relevant links, we're here to prove you otherwise.
International and local campaigns
Many brands can feel their digital marketing is confined to their own country, but Reboot can acquire a catalogue of international links for your law firm. Whether you want to target specific countries or would rather go global, our connections and expertise will be able to achieve this for you.
Contrary to popular belief, getting international links is beneficial from an SEO standpoint, even if you haven't expanded into other countries as a business. Coverage from your home country or anywhere else across the globe will positively impact your SERP rankings.
It's one of the advantages of working with us at Reboot. Whether you're trying to stay local or want to reach the global stage, we can tailor your digital campaign to suit your business needs and your marketing budget.
With this global variety of backlinks, you'll be one step ahead of your competitors, further enhancing your chances of acquiring new customers for your legal brand.
On-site content assets
Depending on your budget, we can add value to your website by conducting our own research and experiments, scraping raw data and looking at different ways to view the results. We'll then use this information to develop on-site assets in the form of blog posts, videos or interactive pages.
Our content is created to help our clients rank higher, increase the "shareability" of their campaigns and generate backlinks. We don't write content for the sake of it. Every piece will help to boost your brand.
Through doing this for years, we've built a good outreach service by establishing long-term relationships with various journalists and publications. They know they can rely on us to deliver engaging, data-driven content.
Targeted inner-page campaigns
Backlinks to internal pages (either specific categories or products) have previously been seen as difficult to achieve; however, our team of experienced digital PR specialists are able to secure these links to whatever specific pages you want to target.
Reboot has a large team of digital PR professionals that have spent years experimenting with anchor text and creating inner-page links. We work together with our clients to ensure that our digital PR services boost the pages that matter the most.
Unlike other digital PR firms, we have a background in SEO. This means that every single project will be tailored to improve your search engine rankings and online visibility by incorporating our data, content marketing and SEO teams.
Data-driven ideas
Many of the ideas we pitch will be enhanced by our in-house data team, who have direct access to raw data and can provide journalists with exclusive findings. By scraping websites, building specialist in-house data libraries, and combining multiple sources, we can develop a unique digital PR campaign with a totally new angle.
Using these different methods, we will bring unique, never-before-seen data to your company that will give you an advantage over your competitors.
These data-driven campaigns will be irresistible to your target publications and will have journalists eager to get hold of and share your assets.
Reactive and newsjacking campaigns
We have extensive experience ensuring that our clients' names appear in relevant media, including legal, trade, and national publications. One of the most important aspects of our work is having our clients seen as thought leaders in their fields and go-to commentators on significant developments within the law and breaking national news from a legal point of view.
To excel in your industry, you need a digital marketing agency that can react rapidly, whether it's newsjacking, creating topically relevant campaigns, or rebounding from search engine penalties.
The coverage that breaking news brings won't need to be missed. We are always looking for opportunities to run reactive campaigns and newsjacking stories in our digital PR team.
Relevant newsjacking for legal companies
It requires a particular talent to run successful newsjacking campaigns for brands within the law sector, including spotting the best opportunities for maximum success. Reactive ads are angle-heavy, on-the-spot, and can deliver high DA placements that are also very relevant. Relevance is key as it will also raise a brand's authority within its niche.
Although newsjacking can rely on celebrity news, it doesn't mean it won't work for legal firms. For a legal company, we ran a campaign titled Brangelina & KimYe: The Most Talked About Celebrity Divorces, According to Twitter following the news of Kim Kardashian and Kanye West's imminent divorce.
The digital PR team reacted very quickly and were able to be one of the first to release data on the subject, meaning journalists and publications alike were eager to showcase it. As a result, this client received links from MSN, The National News and Glamsham.