Effective Digital PR will boost a brand's online visibility by providing media coverage and building backlinks to your site - all with the intent of improving your rankings for the keywords that matter.
Here at Reboot, we offer a range of digital PR strategies centred around creative ideation, robust and reliable data collection and developing links within the journalistic industry in order to increase your dominance within the highly competitive world of cyberspace.
The benefits of using these techniques are endless, but without the expert knowledge or experience in securing these authoritative and relevant links, you can end up doing more damage than good.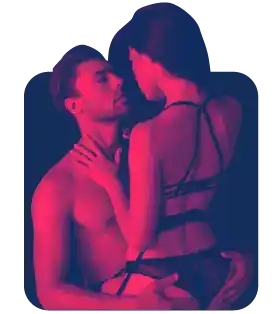 Adult brands: Meet your new adult digital PR agency
Though surprising to some, the adult industry is ripe with opportunities for digital PR. You just need the right strategy and adult digital PR agency. Given the nature of the industry, the right creative team will be able to conduct thorough research, gather data and craft stories that are irresistible to journalists.
A digital PR campaign is a news piece or study that gets published in your name on high authority sites and links to your site as a credit.
Advanced digital PR for sex and adult sites treads a fine line between securing a high amount of exposure and links, whilst still remaining true to your brand identity.
That's what makes digital PR such a great tool. We'll have your site earning links in a manner that won't ever be penalised by Google, meaning you'll automatically rise above the competitors who are being linked to from spam sites.
The benefits of specialist digital PR for your adult business
To be able to achieve your online goals, you'll need an adult digital PR company that knows what they're doing. It's not only easier but infinitely more rewarding to leave the intricacies of digital PR to the team of experts at Reboot.
Increase site traffic and authority
With a strong SEO background, Reboot knows digital PR placements are one of the top techniques to increase your SERP visibility. Organically earned links and online coverage should now be a critical component in every brand's wider marketing plan.
Digital PR strategies will help you expand your customer base, increase your social media presence and result in a rise in engagement. The backlinks we earn from websites and media that Google considers trustworthy will increase your reputation, allowing you to improve your website's rating for relevant terms and keywords.
Get the better of your competitors
The adult industry is a saturated and competitive market, so you need to do something different to persuade prospective customers to choose your site. With ongoing brainstorming sessions and the combined creativity of every member of our team, we'll never be short of ideas to showcase your brand; innovative ideation lies at the heart of our successful campaigns.
Not all adult sites have discovered the value of digital PR yet, so beat them to it and take the lead in the industry.
Form a distinct brand identity
Rather than conforming to the stereotypes of your industry, we'll work with you to create your own identity. With a solid digital PR agency, you'll be able to create a brand voice, identity and image rather than relying on outdated perceptions.
This identity and tone of voice will then be carried throughout every digital PR campaign and piece of content we put out to ensure a consistent and coherent message is achieved.
Secure placements that are both relevant and authoritative
We've experimented with numerous niche campaigns to get our clients into topically relevant, high-authority publications. Rather than just aiming for national sites that do not have as much of an impact, we will handpick publications that will suit your adult site.
By increasing your company's relevance and authority, you will further boost your credibility within the adult industry as one of the leading brands, driving further traffic to your site and those all-important conversions.
Just because you own an adult site doesn't mean you should be stifled by only adult links. We have earned top-tier links, from national press to industry magazines, for clients in every industry you can think of. You can still ensure that your company is covered by the press and media, resulting in increased brand exposure and more site visitors, but without the stigma attached. Only the best digital PR agency will be able to juggle every variable that needs to go into a successful campaign for an adult site.
Adult digital PR services we offer
If you don't have the right experience, marketing services in the adult business will be tricky. Working with a adult digital PR agency that focuses on continuous improvement is key to getting the best results. Here are some of the specialised services we offer:
Link-building campaigns
Niche marketing, which includes carrying out exclusive campaigns with the goal of gaining backlinks from highly relevant publications, is something we deem to be very important. Research suggests that targeting publications in the same niche as your brand has a higher impact on your SERP ranking than targeting national newspapers.
Not only this, these publications are more likely to provide follow links which tell Google that you are a leading voice in your sector.
Credible pages tend to link to other credible pages, much in the same way that spammy pages tend to link to other spammy pages. Therefore, ensuring you are generating expert, authoritative and trustworthy links will bolster your marketing strategy resulting in higher rankings, more organic traffic and a greater return on investment (ROI).
Exclusive data
We base a lot of our successful work on primary data, meaning you won't see copies of your campaign anywhere else. Our skilled in-house data analysts work hard to convert numbers into news stories and have a hand in all the campaigns we do. We give the journalists exactly what they want; exclusive findings and unseen information.
This innate ability to scrape data from a variety of sources, build specialist libraries in-house and turn this into an irresistible, juicy and evergreen campaign is just one of the reasons why organisations and journalists just keep on coming back for more.
Targeted inner-page campaigns
Links to inner pages, rather than just your homepage, will help if you're looking to give a boost to specific products or categories. Reboot has a staff of digital PR professionals that have spent years experimenting with anchor text and creating inner page links.
We work together with customers to ensure that our digital PR services boost the pages that matter the most. Using data analytics, we can accurately and robustly assess the areas which are the most successful and draw strength from this, as well as those areas which are least successful and improve accordingly.
A flexible, innovative and reflective approach is something that we pride ourselves on at Reboot in order to deliver the best possible digital PR campaigns for you.
International and local campaigns
Outreach is an essential component of any successful digital PR campaign. Ensuring the right audience receives the correct information is integral and we have the ability to make this happen.
With Reboot, you're not just limited to focusing on publications within the UK - you'll get worldwide attention instead. Our employees speak a total of 20 languages and can personalise campaigns by translating them into target languages, greatly enhancing the chances of worldwide placement.
Gaining international links is still beneficial for SEO even if you haven't expanded into other countries. Whether it's from your home country or somewhere else, an authoritative link is still an authoritative link, and will impact your SERP rankings positively.
That is one of the benefits of working with Reboot. Whether your business goals and budget are local or global, we can customise your digital campaign to meet your needs.
So, if you're looking to target Europe, specific countries or the whole world, we'll be able to make those international links happen.
On-site asset creation
By performing our own research, scraping data and putting a fresh angle on all of our campaigns, we're able to produce genuinely interesting projects; perfect for on-site assets.
Whether it's a blog post, video, or interactive product, our content is designed to assist you to rank higher, boost the chances of others sharing the campaign outside of your brand and attract more backlinks.
We don't believe in a universal approach to digital PR, so you can rest assured that you'll always get customised solutions to suit your brand and meet your own specific goals.
Bold digital PR campaigns grow adult sites
Marketing the adult industry, otherwise known as "porn PR", can be a tricky job. Whilst stories about other niches (such as finance, travel or law) can be published in a wide range of publications, many people associate porn advertising and marketing with those intrusive adverts that seem to pop up whilst browsing the Internet. So, the perfect campaigns for this industry are fun with just enough scandal to reel in the links.
Our digital PR teams have experience with creating effective, impactful campaigns such as the boldly titled: "Thrust, Fall and Slip: The Most Dangerous Rooms to Have Sex in". This piece was featured in 33 different publications, with eight of these being follow links and five no follows.
This piece gained placements in Marie Claire, GQ France and Glamour Poland - sites with high domain authority and a bunch of regular readers.
You have to balance between including the right amount of adult material that draws people in, but with a dash of reality that brings the campaign down to earth. This particular campaign was built around a survey that asked respondents to detail which household rooms they have had a sex-related injury in. This means the results were based on real-life people which turned it into an amusing, almost anecdotal piece.
This example of brazen digital PR shows that you can mix the adult industry with traditional media and still reap the benefits.