OUR ANALYSIS
It's long been known that the recycling of sewage is an economical option to solve the pressure on water resources. However, to avoid health risks to humans, bacteria in sewage must be removed, otherwise, consumption may result in risks to a bather's health.
Despite this, in England and Wales, raw (untreated) sewage is being dumped into waterways, resulting in traces of E. coli (EC) and Intestinal Enterococci (IE) being found in our bathing waters, resulting in the UK ranking 25th out of 30 European countries for bathing water quality.
With this in mind, we decided to conduct our very own data analysis of over 16,000 sites, alongside historical bathing water quality samples, and gridded precipitation observations collected from the Environment Agency and the Met Office respectively, to identify how bad the sewage pollution issue really is.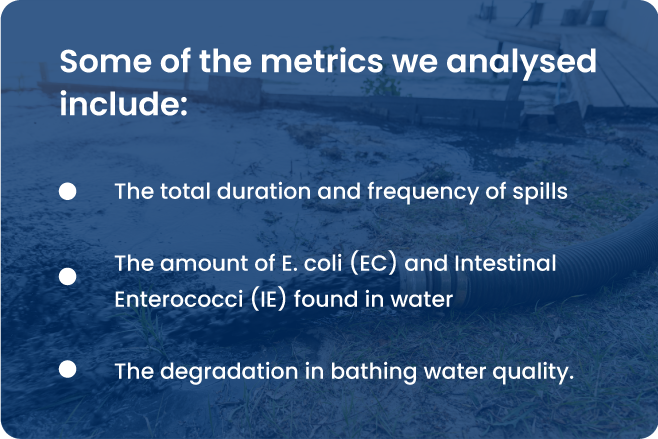 For more detail, read our methodology.