Do You Need Bristol SEO?

It's not surprising, Bristol is a city on the up. One recent report showed it was creating ten times as many new businesses per head as the rest of the UK. Add these to the 20,000 businesses that are already established and it's easy to see why ranking for a search term containing the word Bristol is becoming much harder. Ranked first place in the Start-up Cities Index 2015, there are a lot more businesses competing for Google's top spot.
Here at Reboot, we know how critical it is for your business to rank highly in search engine results, which is why we provide tailor made solutions for companies needing expert SEO in Bristol.
Why 'standard' SEO isn't good enough for Bristol businesses
With the highest growth rate in the UK's business population, standard SEO techniques are not going to be effective in Bristol. You can't depend on a smattering of new backlinks, a cluster of keywords and a nanosecond's improvement to your loading time to land you on Google's first page. That old routine no longer reaps rewards.
As all your competitors are doing the same things, following suit isn't going to get you ahead of the crowd, either. And if you decide to take standard SEO techniques to the extreme, you risk a Google penalty for spammy backlinks as well as a readership revolt for keyword stuffing – they'll find your content unpalatable and take their wallets and purses elsewhere.
Besides being the UK's start-up capital, Bristol is also home to many established businesses who already have high authority websites. To rank highly, you are going to have to compete with these.
It's also not a wise decision to use PPC as a way increase traffic. By adding Bristol to a term, your advertising costs are going to increase by at least 200%. One of our client's estimated PPFC costs rose from £1300 to £3800 per month by including the word Bristol in the keyphrase. That's almost a 300% increase.
Successful Bristol SEO needs a completely different approach.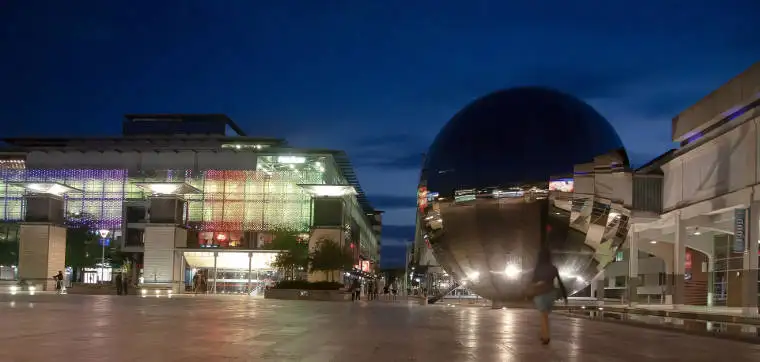 How to achieve successful SEO for Bristol
If you want a website that ranks highly for Bristol based searches, it needs to establish its Google authority. To achieved this, you need to create high-quality content that relevant influencers and authority websites want to link to.
This is not an easy task for SEO companies but at Reboot Online, it's what we do best.
Small Business Outlook 2015: Bristol Video
SEO: The Reboot Online approach
SEO is our passion at Reboot Online and we are dedicated to helping your website rank highly for Bristol related searches.
To ensure this happens, we offer our clients tailor-made SEO solutions aimed at the needs, goals and expectations of their company. We don't offer a 'one size fits all' approach; for us, it's crucial that we take the time to really understand your company so we can develop a genuinely bespoke 'SEO Bristol Strategy' just for you.
At Reboot, we only use ethical SEO methods. There's no risk that our techniques will get you a penalty for violating Google's Webmaster Guidelines because we never pay for backlinks or take part in any other link schemes. Instead, we provide a much more creative approach: we produce great content that will earn links from authority websites to secure higher ranking. That great content will also improve user engagement and increase your conversion rates.
And we know how to do Bristol SEO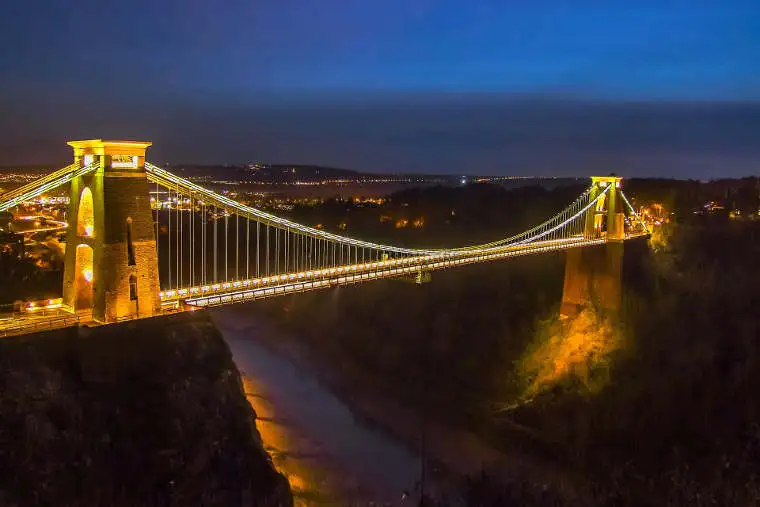 What makes a first-class SEO company?
For us, it's down to two things: ensuring long-term success for clients and accomplishing things that earn respect within the SEO industry. We manage to do both.
With Bristol SEO, we're delighted with the success our clients have had. For example, we helped an accountancy firm rank in the top two on Google for several of their most important search terms, including 'accountancy firm in Bristol.' As a result, they have seen substantial growth in organic rankings and acquired some new, high-profile clients.
Similarly, we got a carpet fitting company, top three rankings for several of their most important key phrases, including 'carpet seller Bristol' and 'carpets Bristol'. This has achieved a significant growth in traffic which has translated into increased turnover.
Whilst our clients love the results we achieve for them, we are also very proud of the recognition we receive from some of the most influential websites and practitioners in SEO. Our research has been mentioned in several leading websites, including Moz, Search Engine Land, and Entrepreneur.
Though we never let our success get the better of us, we do hope it convinces you that Reboot Online leads from the front when it comes to current Bristol SEO trends.
FAQ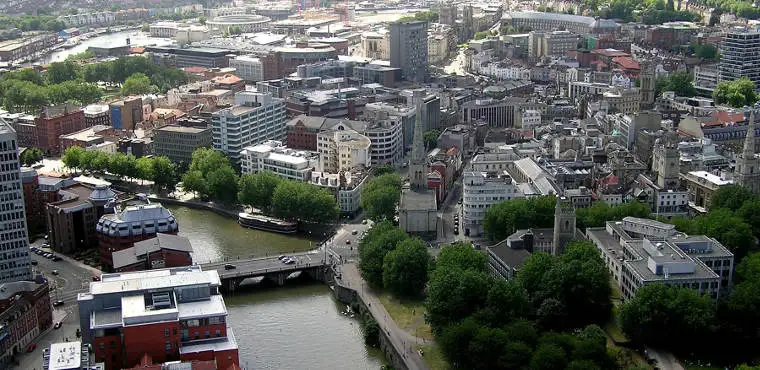 How does Reboot Online stand out from other Bristol SEO companies?
The biggest difference between us and other SEO companies in Bristol is that we constantly update our methods to meet developments in search engine algorithms. Most other SEO companies continue to use redundant techniques which, besides being out of date, can also be very dangerous. At Reboot, we go beyond keeping pace with the latest SEO methods; we are proactive participants in the research that advances them. When our results are published, the SEO industry takes notice, as can be seen in this post from Search Engine Journal.
What is meant by ethical SEO and why does Reboot use it?
The cornerstone of all SEO is the fact that search engines want to provide their users with the best user experience. When you do a search, their aim is to serve up the most useful results they can. This means that they will rank high-quality content from high authority websites that have backlinks from other authority websites.
What search engines will not accept is being manipulated into listing low-quality web pages that use unethical link schemes to help them rank higher. If they think you have been using these tricks, your website will be removed from their search results.
If your website has backlinks from forums, blog comments and directory submissions or if you have bought or swapped links, you will get a penalty. It may not occur immediately and there could even be an initial increase in traffic – but, eventually, your website will disappear from Google, Bing and other search engines.
At Reboot, we never use any unethical SEO techniques. Our goal is to create content for your website that is of such high-quality that influential websites will want to link to it and which your visitors will find of genuine value and interest.
Here's what Matt Cutts, leader of Google's Webspam Team, has to say about content and links:
Embed Code YouTube Video from Google Webmaster Channel.
Why is it hard to rank for the term 'Bristol'?
Bristol is one of the ten core cities in the UK and has a large and rapidly expanding business population. For most of these companies ranking highly for Bristol related searches is crucial for their long-term success. There isn't space for every company on page one in their niche, so competition is stiff.
Ranking at the top of Google can only be achieved through excellence. Your business has to earn outstanding reviews and glowing feedback to build a formidable online reputation and you need exceptional content to attract those vital links from authority sites.
The Reboot team knows what it takes to build great online reputations. We also have the experience and expertise to create exceptional content and make sure it's seen by the influencers and websites whose backlinks will help you rank. All you have to do is continue giving your customers a first-class service.
Why is Reboot more expensive than other Bristol SEO companies?
One reason is that we never take short cuts. To guarantee that everything is done to our high standards, all work is done in-house.
We're also more expensive because the work we do is more difficult than standard SEO. Our methods require an expert team to ensure success. Instead of using the same techniques for each client, our services are customised to meet your needs.
How much do you charge for SEO services in Bristol?
It's not possible to give an actual price as all our services are bespoke. However, we cater for clients of all sizes, from one-person businesses upwards. Depending on your company's needs and goals, our services could cost from £500 - £750/month up to £3000 – £10,000/month.
Where are you based?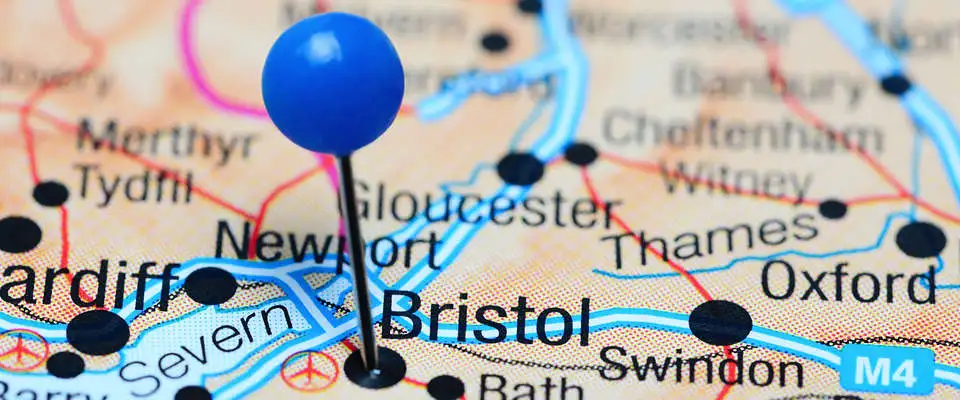 If you are looking for a company that provides SEO for Bristol, it's beneficial to choose a Bristol based SEO company that is near enough to visit and has a better understanding of what's going on in the city.
Struggling to rank for Bristol based key terms?
Call or email us today, we'll be happy to show you how we can make a difference.