SEO In-House vs Outsourcing: Which One Is Right For Your Business?
There's no getting around it: business is becoming increasingly search engine dependent. Research from Google shows that 90% of B2B buyers research potential purchases using search engines, while 63% of all B2C shopping experiences begin online. Even local businesses rely on search for a growing percentage of walk-ins.
If you're not doing SEO, you're only making a fraction of your potential revenue. But is it really worth the trouble - not to mention the expenditure - of hiring an SEO agency? We're taking a look at your options for in-housing or outsourcing your SEO function.
"HOW MUCH!?! FOR THAT PRICE I CAN GET MY OWN, IN HOUSE SEO PERSON!"
Ah, a refrain familiar to most professional SEO companies. It's usually followed by the client resolving to hire an SEO manager or do it themselves, before being forced to partner with an agency once they see the time- and cost-inefficiency of both those options.
Reputable online marketing companies charge anything from £3000/month (~$4600) all the way to £7k/month. Some even higher. Based on an hourly rate of approx. £60 ($100), which equates to a minimum of 50 hours dedicated to your project. So your initial reaction is perfectly normal. But how justified is it?
Well, that wholly depends on what your definition of SEO or online marketing is exactly.
Although there is indeed no such thing as effective cheap SEO, it is just as true that you can get cheap SEO at a high price. One of the industry's biggest problems is agencies charging a premium for dodgy link-building techniques, for example. Not knowing who to trust, it's not surprising that some see the option of an in-house SEO as attractive.
But the notion of having an in-house SEO "person" grossly underestimates the amount of strings SEO agencies have to their bow that you will be asking one person to make sing all by themselves. Let's take a look at the essential SEO services that make up a successful campaign.
TYPES OF SEO SERVICES
Technical SEO
Technical SEO is the science behind the scenes of a high-performing website. It requires an extremely in-depth understanding of web development, programming languages such as HTML, JavaScript and CSS, site and URL structure and Google's processes for crawling domains and indexing pages, among many other things. All this goes into identifying and resolving issues with your site's functionality.
Strategy
You can't just shoot a proverbial arrow in the dark and expect it to land where you want. Strategy is about understanding how your target audience is already using online platforms to interact with brands and how you can work with, not against, the algorithm to reach them. This is incredibly difficult to do when you are on your own. A group can egg each other on and combine their unique skill sets to come to a working solution.
Content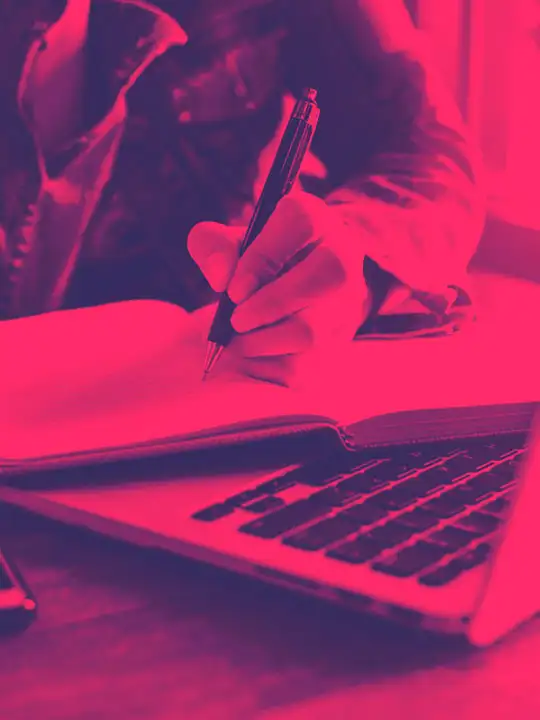 Your online presence is a car. Bear with us, we have a point. If technical SEO is the engine and strategy is the accelerator, content is the body. It's the shiny stuff that sells the vehicle and makes it unique. It's made up of lots of constituent parts - from on-site copy like landing pages and blogs to downloadable asset content to off-site digital PR pieces (more on that in a second!) - that all work together to build your online presence. It is a huge undertaking that is best done by a bunch of creative minds bouncing ideas off one another and sharing the responsibility of production so that content can be delivered quickly and to a high standard.
Link-building
When you ask someone outside of digital marketing about SEO, the first thing they'll usually mention is keywords. Rarely do people immediately recognise the importance of links, although they've been a critical ranking factor since Google was created. Unfortunately, misconceptions around link-building leave businesses vulnerable to providers using damaging and exploitative black-hat SEO tactics that at best don't work and, at worse, could get your website removed from Google's index entirely. Here at Reboot, we put the right amount of time and effort into running digital PR agency campaigns that not only get our clients coverage in major publications but earn relevant and natural backlinks from high-authority domains.
Graphic design
Another crucial skill. Graphic design can bring an edge to your stories, breaking them up into manageable sizes while making the whole piece far more attractive and easy on the eye. Images, graphics, infographics, and videos all help and are all crucial.
Social media
Goes without saying really. Social media is a skill in itself. It's simply not enough knowing how to tweet or post on Facebook. Just because you may have the ability to manage your own personal account, does not mean that you are able to maintain several client accounts to a level that would bring in relevant, real, engaging followers and grow your reach substantially.
How many people do you know who can offer all of the above? If you are lucky, you may just be able to get away with a team of three. A writer can conceivably do the research, and although they might find the process both overwhelming and isolating, you won't find many writers that are also good graphic designers. On top of that, you will need someone who has an in-depth understanding of SEO, and writers or graphic designers who fall into that category are in short supply. There is nothing more dangerous to your website than an SEO person who is not an expert.
Assuming you can get away with three people, and that is a stretch in itself, you will need to pay three separate salaries. So, even if you are paying £15k each (which, let's face it, is not going to get you experts), you are already paying £45,000 every year. The average salary for an SEO executive is more in the range of £24,921 - £26,477, but you can expect to pay someone with five or ten years of experience far more than this. If you choose your online marketing company carefully, you can get a whole team of experts who have been doing this for years for a fraction of the price.
CAN YOU DIY YOUR SEO?
Eeh… it depends on what your definition of "search engine optimisation" is - the key word (pun intended) being "optimisation". Can you get your website to fulfil its optimum lead generation capacity without recourse to professional help? No.
Will you be able to generate high-quality leads by D.I.Ying your SEO? Also no. In fact, we'd be surprised if you managed to generate any organic traffic at all, considering that only around 4% of more than one billion pages in Ahrefs' index do.
A more likely scenario is that you'll spend valuable time and resources, on top of those you're already using to run your business, using the absolute basics of SEO to try and outrank competitors that do have a dedicated SEO provider and are therefore supported by an entire team of search engine experts. Most D.I.Y SEO guides and courses give you the bare minimum information required to understand SEO, but your site may not even be getting indexed without you knowing. If it is, you might peak at 30-something in the rankings, but 75% of people never venture into the wilderness that is the second page of Google search results, let alone the third.
SEO is an entire discipline, made up of many distinct specialisms like content, links, technical SEO and digital PR. It's not a job one person can do, let alone one who is already running a business. Regardless of the type of SEO firm you choose, they will have access to the best tools, the latest news about algorithm updates, a network of fellow experts and above all, knowledge of the last three decades of digital marketing knowledge to inform their strategies. They do search engine optimisation all day, every day, and there is simply no substitute for expertise.
Speaking of expertise, let's take a look at the different types of SEO providers you have to choose from.
TYPES OF SEO PROVIDERS
SEO comes in all shapes and sizes. Whether you opt to outsource your SEO function or hire an in-house team, each provider comes with its own benefits and drawbacks.
Specialist agency
Look, mum, it's us! Reboot is a 60+ strong team of technical SEOs, content marketing experts, writers and digital PR executives with one common goal: maximising your brand's visibility on SERPs and bringing the right kind of traffic to your website - the kind that converts.
General agencies/add-on services
Many non-SEO agencies in related fields like web design and branding offer SEO services as an add-on to their main proposition. This isn't inherently a bad thing, but we'd recommend asking questions about the size, experience and approach of their SEO team. If they only have one or two employees dedicated to SEO, they could be outsourcing elements of the job to other agencies, which gives you far less control.
SEO Consultant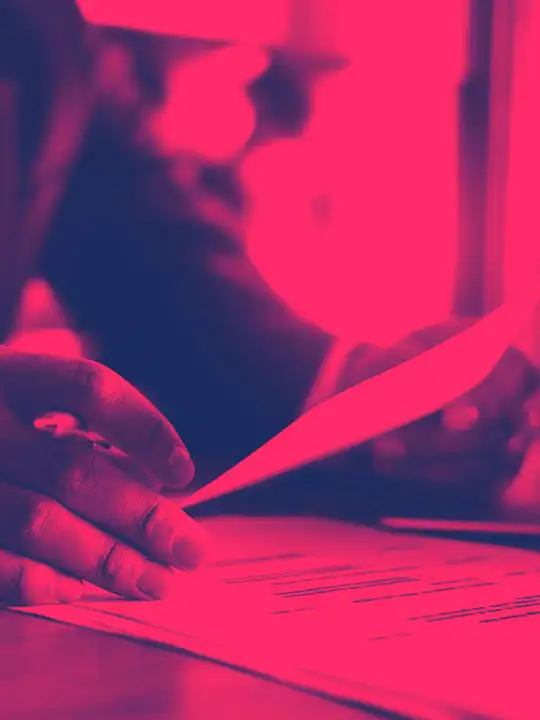 An SEO consultant does exactly that: consult. They are typically - although not always - a highly experienced specialist who will come into your business as a third party, conduct a thorough investigation of your existing search performance and, if applicable, SEO strategy and make recommendations for your business moving forward. This makes them a great fit for refreshing stale or outdated campaigns or upskilling your in-house SEO team.
Freelancer
Hiring SEO freelancers is a tricky one. It works great if you have the in-house experience but lack the capacity for implementation or vice versa, but in other scenarios, it causes more issues than it solves. Again: one person cannot be responsible for your entire SEO function, and if you're going to be hiring a freelancer for every role, you might as well hire an agency. And while there are plenty of talented, skilled and reliable freelance SEO professionals out there, the freelance marketplace is also rife with amateurs and opportunists.
In-house SEO team
Finally, we have the prospect of building your very own in-house SEO team. The major upside of this is that you have the complete and undivided attention of a team of experts who quite literally know your business inside and out. However, as we've already covered, this is both a significant commitment and a significant expenditure, accounting for not just salaries but recruitment, turnover and SEO tools they'll need to do their jobs.
OUTSOURCING SEO SERVICES
Unless you have the proper capacity, resources and, to be frank, the need to recruit an entire in-house team, outsourcing your SEO function is really your only option. Let's compare and contrast some of the providers we've laid out:
Freelance VS agency SEO services
This isn't really an either/or. Freelancers simply cannot do everything that an SEO agency can by themselves, and trying to force them to will only lead to low-quality results and a frustrating professional relationship. They can be a really valuable resource when used as part of a wider strategy to complete individual tasks like copywriting, auditing, outreach or keyword research, but they are not a solution on their own, nor are they an alternative to an agency.
Consultant versus agency
This isn't technically outsourcing, because you'll still need an in-house team to complete the work. If you have an in-house team with sufficient technical know-how, content writing ability and social media, outreach and marketing expertise who have the time capacity in their working day to deliver a complete optimisation package, then a consultant is the perfect person to come in and shake things up. Be aware, however, that the costs don't stop at the consultant's fees - their recommendations often involve further expenditure. They might recommend you restructure or expand your SEO team, invest in some new tools or send your team on some courses, for example. Moreover, if they give you a strategy you can't deliver, you might have to hire an agency anyway, which will probably want to create its own strategy from scratch.
BENEFITS OF HIRING AN SEO AGENCY
For most businesses without an existing SEO team, hiring an agency to optimise your website is the simplest, most cost-effective option you have. Other forms of outsourcing, or the prospect of building your own in-house team, often amount to half-solutions or end up costing a lot more than originally planned. The benefits of hiring an SEO agency are:
- You get a ready-made SEO team with diverse expertise
- It's much more cost effective than hiring in-house
- The results are likely to be measurable, helping you calculate the exact return on investment.
- You get the long-term support you need to grow your business online.
- The right SEO agency will be able to prove its reliability through case studies and client success stories.
Page Updated - What Has Changed?
In the interest of pursuing perfection, we have updated some aspects of this blog post to correct grammatical errors and to include updated links.