Wanting Birmingham SEO?

So are a lot of companies. In a city with over 70,000 businesses and a local economy worth £110 Billion (source: ONS), ranking for a search term containing the word Birmingham is not an easy call. Birmingham has 89 businesses for every 1000 people and they are all vying for Google's number one spot in their sector.
Here at Reboot, we understand just how important it is that your business ranks highly in search engine results; that's why we provide tailor made solutions for those companies requiring expert SEO in Birmingham.
Why Birmingham businesses need more than 'standard' SEO
In such a competitive landscape as Birmingham, standard SEO methods are not going to achieve the results you need. It's impossible to rely on a handful of new links, a touch of keyword optimisation and a split second faster site speed to get you on Google's first page. Those old tricks are battle worn and weary.
And, as everyone else is following the same old techniques, it won't help you make advances on the competition. You could, of course, take standard SEO methods to the extreme, but having too many spammy links carries the big risk of a Google penalty, whilst keyword stuffing can make your content unbearable to read, causing your bounce rate hit the roof and your conversions to hit the floor.
Birmingham is also home to some of the UK's most established businesses. They have the in-house capacity to maintain their websites' high authority. These are companies you will need to compete against.
You shouldn't rely on PPC to increase traffic, either. Add Birmingham to a term and your advertising costs are going to increase by at least 50%. One of our client's estimated PPFC costs rose from £1000 to £1680 per month by including the word Birmingham in the keyphrase. That 68% increase could be used much more effectively.
Successful Birmingham SEO needs a totally different approach.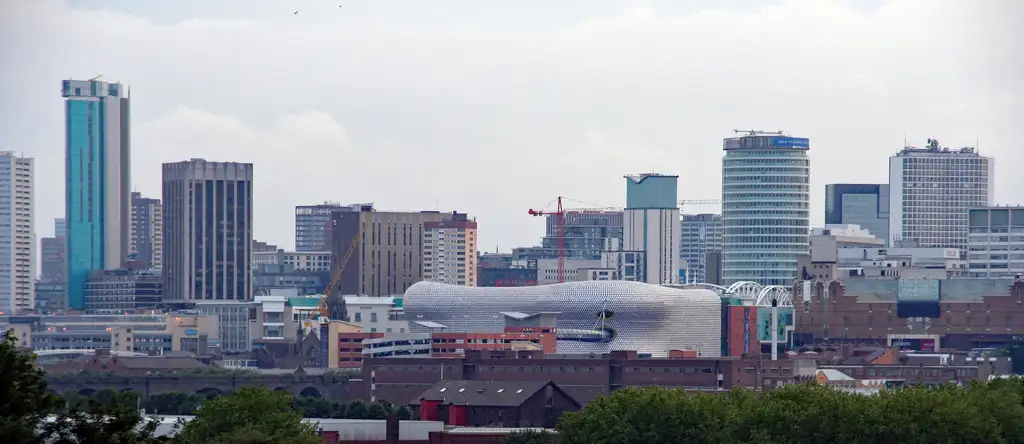 Image @ Tony Hisgett / (CC BY 2.0)
Successful SEO for Birmingham
If you want your website to rank highly for Birmingham based searches, it has to build its Google authority. This can only be achieved through the creation of high-quality content that gets linked to by influencers and other authority websites.
This is a difficult ask for SEO companies but at Reboot Online, it's our speciality.
Invest In Birmingham Video
The Reboot Online approach to SEO
At Reboot Online, SEO is our passion; our team is dedicated to helping you rank highly for Birmingham related search queries.
To make sure this happens, our clients are offered tailor-made solutions focused on the needs, goals and expectations of their company. There's no 'one size fits all' formula, instead, we'll put in the time to really understand your business so we can develop a truly bespoke 'SEO Birmingham Strategy' just for you.
And with Reboot, you'll only get ethical SEO techniques.
We never risk getting you a penalty for violating Google's Webmaster Guidelines. We don't pay for backlinks or use any other link schemes. What we do provide is a highly creative approach that achieves higher ranking by earning links from authority websites. In addition, the great content we create will also increase reader engagement and boost your conversion rates.
And we do know our Birmingham SEO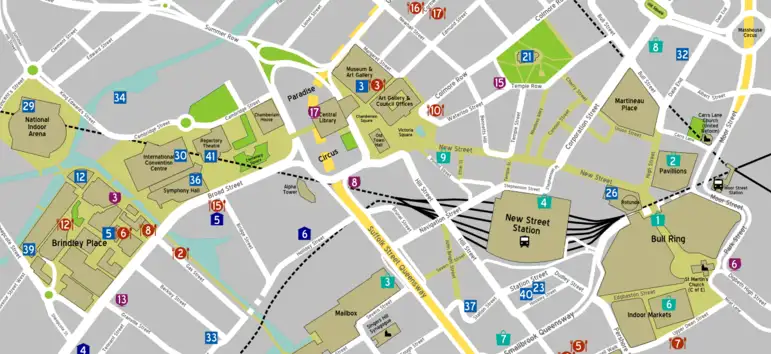 Image @ Paul WTS Wikivoyage / (CC BY 2.0)
What makes a great SEO company?
We believe it's down to two things: giving clients the success they deserve and achieving things that earn respect within the SEO industry. We manage to do both. With Birmingham SEO, we're thrilled to have seen our clients rise right to the top. For example, we helped Burley Browne achieve top two ranking on Google for two of their most important search terms, including 'Commercial Estate Agents Birmingham'. The resulting long-term rise in organic rankings has had a significant impact on their turnover.
Similarly, we got Lapworth Architects, top three rankings for several of their most important key phrases, including Birmingham terms, such as 'architect Birmingham'. As a result, they have now acquired new clients and undertaken a range of new, high-profile projects.
Whilst our clients love the SEO we do for them; what also makes us proud is the recognition we get from some of the most important websites and influencers in SEO. Our research and methodology have been mentioned on Moz, Search Engine Land, Entrepreneurand quite a few other important websites.
Whilst we refuse to let our success and reputation get the better of us, we do hope they have convinced you that Reboot Online doesn't play second fiddle when it comes to current Birmingham SEO trends.
FAQ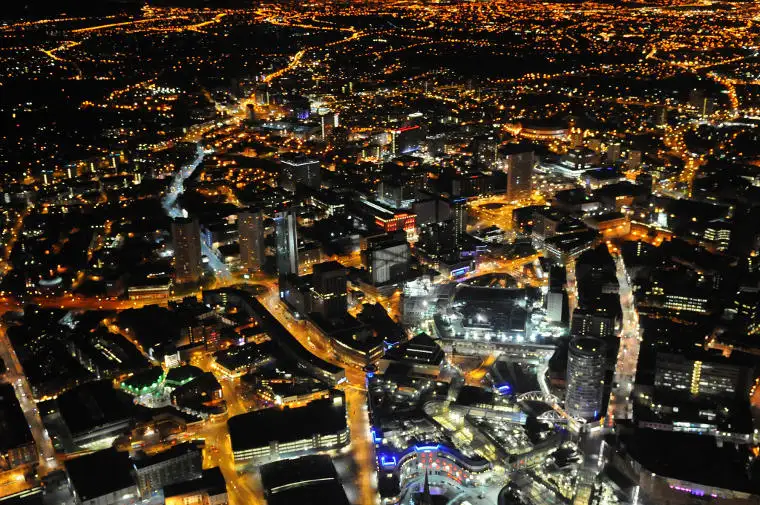 Image @ West Midlands Police
What makes Reboot online different to other Birmingham SEO companies?
The major difference between Reboot and other SEO companies in Birmingham is that we consistently develop our methods in line with how search engines update their algorithms. The majority of other SEO experts still use outdated techniques which, besides being obsolete, can also be extremely dangerous.
At Reboot, we don't just keep pace with the latest SEO advances, we are actively involved in the research that drives it forward. When we publish our results, they industry tends to take notice, as you can see in this post from Search Engine Journal.
Can you explain ethical SEO and why you use it?
The foundation of all SEO lies in the fact that a search engine's goal is to provide users with a great user experience. If you search for something, they want to deliver the best results they can. For them, this means ranking high-quality content from high authority websites that are linked to by other authority websites.
What search engines won't tolerate is being tricked into listing poor quality web pages that have used link schemes to make them rank higher. If they believe you have used these methods, they will proactively remove your website from their search results.
So, if you or your current SEO company have created backlinks from forums, directory submissions and blog comments, or have bought or swapped links, you will, eventually, get a penalty. It probably won't happen immediately and you could even see a short-term traffic increase – but sooner rather than later, your website will vanish from Google, Bing and other search engines.
At Reboot, we refuse to use these unethical SEO tactics. Our focus is to create you the high-quality content that other reputable websites want to link to and which, just as importantly, offers genuine value and interest to your visitors.
Here's what Matt Cutts, leader of Google's Webspam Team, has to say about content and links:
Embed Code YouTube Video from Google Webmaster Channel.
Why is Birmingham a difficult term to rank for?
Greater Birmingham is a densely-populated area with a very large number of businesses. The majority of these companies want their websites to rank highly for Birmingham related searches. The competition to get on page one of Google is fierce across most niches and there isn't room for everyone.
Appearing at the top can only be achieved through excellence. You need an outstanding business with glowing reviews and positive feedback to create a great online reputation and you need superlative content to generate those crucial, high-quality, inbound links.
At Reboot, we know what it takes to improve online reputations. We also have the team in place to create exceptional content and get it seen by the people and influencers whose backlinks are going to make a difference. All you need to do is to keep on providing great service to your customers.
Why do you charge more than other Birmingham SEO companies?
To start with, we don't take short cuts. At Reboot, everything is done in-house to ensure all our work meets the high standards we set.
We also charge more because what we do is more difficult than standard SEO. It requires a specialist team to do it right. Instead of using the same methods for each client, our services are specifically tailored to meet your needs.
How much do you charge for SEO services in Birmingham?
As all our services are bespoke, it's impossible to give a package price list. However, we have clients of all sizes from sole traders upwards. Depending on your business's needs and goals, our services could cost from £500 - £750/month up to £3000 – £10,000/month.
Where are you based?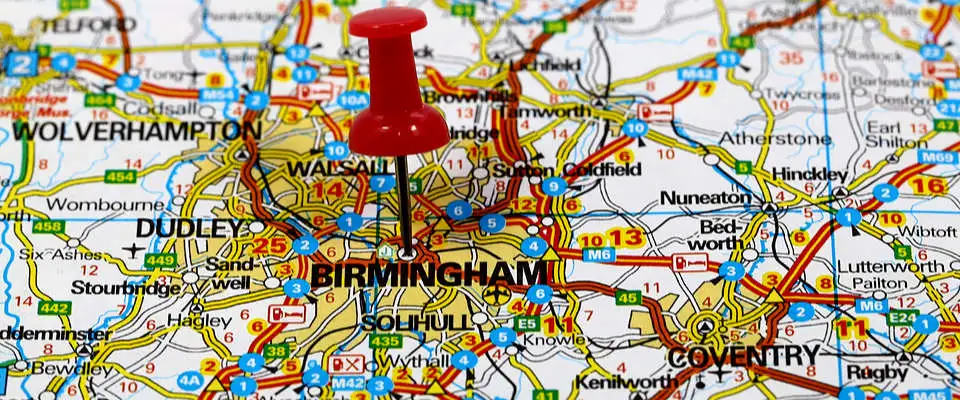 If you are looking for a company that provides SEO for Birmingham, it's beneficial to choose a Birmingham based SEO company that is near enough to visit and has a better understanding of what's going on in the city.
Struggling to rank for Birmingham based key terms?
Call us today, we'll be happy to show you how we can make a difference.