Digital PR is a marketing strategy for enhancing a brand's online presence through media coverage and content creation, with the aim of improving its search engine results page (SERP) rankings for relevant keywords.
Digital PR for nonprofit organisations drives the most change. It has the ability to attract donors, boost funding, engage your volunteers and fulfil expectations. Our carefully curated digital PR services will guarantee a steady flow of organic traffic to your site regardless of where you currently are in terms of your online visibility.
You don't want to miss the chance to collaborate with Reboot - a company leading the way in digital PR.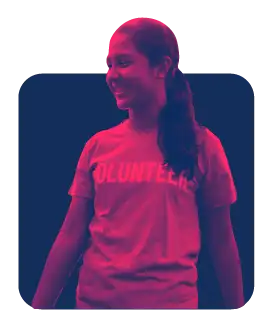 Nonprofit organisations: Welcome to your new digital PR agency
The purpose of digital PR is to earn links organically and get coverage online with engaging campaigns. As a result, you will improve your brand's online visibility, make your business more appealing to your target audience and increase the chance of conversion on your website. Google even endorses digital PR placements to improve the SERP rankings of your site.
We guarantee a steady flow of organic traffic to your site regardless of your current position in terms of online visibility when you engage in our carefully curated digital PR services. If you're a nonprofit organisation, this means you will be in the perfect position to attract both new clients and maintain relationships with existing ones.
The benefits of digital PR for nonprofit organisations
Rank higher on search engines
Creating websites and content that rank attracts the right people to your organisation. The easier it is for people to find you, the greater your chance of remaining competitive against other nonprofits.
The ability to gain organic links and online coverage has become an essential component of search engine optimisation. In fact, Google even endorses digital PR placements as a leading way to improve rankings.
Drive website traffic
An important tool for any nonprofit organisation is to generate as much traffic as possible for your own website to increase your mission's reach, traction, and impact.
If you are operating with smaller teams, tighter budgets and constricted deadlines, you need to consider strategies that are time and cost-effective, which will drive more people organically to your website.
The more people that are driven to your website, the more people are exposed to your content. This will, in turn, lead to increased brand awareness and a greater chance for return on investment (ROI).
Improve your online visibility
If you want your brand to gain maximum exposure online, you will need to have people talking about it. As more people learn about your nonprofit organisation, you'll see more conversions on your site.
By increasing your online visibility, you can increase word-of-mouth sales as well. Having your brand at the forefront of people's minds increases the likelihood of them recommending you. This way, interactions with your organisation, such as donations, page visits and subscriptions, can be significantly increased.
Build consumer trust
The secret to a successful digital PR campaign lies in its focus. At Reboot, we always take the customer journey into account to ensure that our information is targeted to the relevant audiences. This also means we deliver the right information and message at the right moment to attract and retain new customers for your organisation.
Over time, this will help develop membership programs to ensure the sustainability of your organisation. A successful digital PR strategy will create a plan that recruits new supporters and reminds existing members to continue contributing.
Credibility is established by communicating directly with your audience and having publications they trust talking about you too. When your supporters feel as though they are part of that journey, it helps to strengthen these bonds over time and develop trust with your brand.
Maximise sales
Here at Reboot, we understand how important donations are to your organisation. And how the story that your organisation tells will motivate people to donate. While nonprofits may not be looking to make sales in the traditional sense, it is still essential to communicate a need and drive your audience to act.
This challenge could appear more demanding as you may be less likely to offer a tangible product or service in exchange for money. This is almost entirely reliant on your content and messaging to achieve a successful conversion.
Using the psychology of giving as an underpinning theory to drive donations, it is integral to provide relevant, engaging content alongside effective, interactive calls to action (CTA). This will keep your audience engaged and increase the likelihood of receiving much-needed supporter donations.
Our comprehensive approach to digital PR
Effective link-building campaigns
An effective strategy for building your website's domain authority is to build highly relevant and authoritative backlinks. When this happens, it sends a positive signal to search engines, resulting in a higher website ranking when people search for keywords relating to your organisation.
We do this by creating digital PR campaigns for your brand that publications within your niche will be desperate to talk about and link back to. Our strategies are dynamic, responsive and targeted to the needs of your organisation and customers.
On-site asset creation
We have extensive experience producing content for organisations based on raw data, which is contextualised into something readable for a targeted audience.
Having one of the biggest data teams out of any UK-based SEO agency gives us the ability to create specialist libraries in-house, which will provide your brand with primary data from unique angles. This high level of data collection we work at is unmatched by other agencies and makes our campaigns irresistible to journalists.
Using a reliable dataset and robust methodology, we'll produce assets for your nonprofit business that are gripping, relevant and guaranteed to get published. With an experienced understanding of what journalists want, we will create on-site assets for you that are credible, have huge link potential and boost organic ranking opportunities. This will enhance your website's expertise, authority, and trust (EAT), further improving your ranking.
Top tier media coverage
Reboot appreciates how important fundraising, donations and awareness campaigns are to nonprofit organisations.
Through our trusted and developed links with global media companies, we can increase your brand awareness and develop and foster relationships, while also opening lines of communication with your supporters, clients and donors.
Our expert team allows us to capture primary data that no one else has, making it more desirable, appealing and juicy for journalists the world over. Coupled with innovative data visualisations that are interesting and shareable, this is a recipe for success.
We have a reflective approach to our campaigns, and with this analytical eye, we can look at which previous campaigns did well and elevate our processes moving forward.
Global coverage (including country-specific campaigns)
Digital PR has the power to open your nonprofit to a global audience. We have developed relationships with journalists all around the world and will use this to your advantage when trying to increase the global spread of your organisation. Our staff speak 20 languages and can personalise your campaigns by translating them into targeted languages.
This will significantly increase the likelihood of international placements and develop international backlinks that will put you ahead of your competitors.
The secret to success lies in translating the emails and press releases appropriately, using relevant angles for the markets you are trying to reach and local idioms for that localised appeal.
Our skills go beyond just translating information; we explore which formats work better for different countries and appreciate the nuances between them. This involves an innate ability to understand the media landscape of other countries and cultures, an awareness of the news cycles within those places, and how the information can be localised to appeal to journalists.
Targeted inner-page campaigns
Typically, our reactive campaigns will respond to breaking news and trending topics. This gives our digital PR experts more time to exercise their creative ideation muscles.
With targeted inner-page campaigns, we can increase the chance of relevant placements across national sites and industry-specific news anchors. These inner pages include links to other parts of your site, which creates what we call 'link juice' across your site. This will further boost your credibility - a significant metric in SEO scores and your site's rank position on SERPs.
Since no two businesses are alike, our marketing strategies are always tailored to fit your organisation's specific needs.
Authoritative links to strengthen your nonprofit business
We have previously run a campaign for a not-for-profit advice website, which looked at the best workout for each body type.
We carried out this during the third month of the initial pandemic lockdown, with many people worrying about weight and body image. This was timed to appeal to anyone looking to work out more during the lockdown, for a range of different reasons, and to cater for a range of body types to increase the appeal. For this campaign, we connected with a fitness expert to provide advice on the best workout for different body shapes and fitness goals for this campaign.
With our specialist outreach approach, we secured 152 placements in total, notably The Sun, The Daily Star and many local gazettes, including The Blackpool Gazette.