Digital PR is a marketing strategy that increases a brand's online presence through media coverage and backlinks to your site - with the ultimate goal of improving your SERP rankings for the keywords that matter.
Whether you're launching a new dental treatment at your practice, want to be found more locally by your customers, or advertising a seasonal campaign, digital PR for dentists will help to achieve your goals.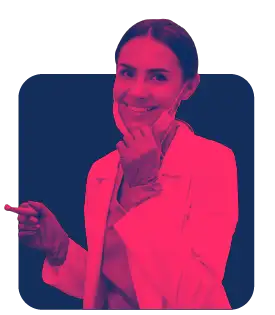 Why use digital PR for dental practices?
Digital PR is a strategy used to boost your online visibility. More engagement and more eyes on what you're doing will result in more customers, thus protecting and improving your online reputation.
For dentists, digital PR is about more than just reaching a broader audience; it's also about delivering the right message to each potential customer across a given demographic. Digital PR is the best way to personalise and target your marketing efforts as, here at Reboot, we can tailor digital PR campaigns to ensure your business is covered in specific media outlets.
We have expertise in creating campaigns - from news stories to in-depth data-driven studies - that generate links in trustworthy, high-authority, and relevant domains. We have extensive experience and our very own database of journalists and newspapers (both large and small, local and international) that will enable us to handpick the publications that will be most appropriate for your dental business.
What are the benefits of dental digital PR?
You'll be one step ahead of your competitors
Customers rely more and more on online methods to find services and trustworthy professionals. Rather than socialising and getting word-of-mouth recommendations, people are more likely to turn to search engines to find a reliable dentist instead.
The best part about this is that most dentists have yet to utilise digital PR, so you can get a jump start on your competitors. This marketing strategy will help you stand out from the rest. And once you are there, it is vital that you stay ahead. Our team of innovative digital PR experts will always create unique campaigns that no one else has thought of, ensuring you are the go-to company for dental practices.
The more times your brand is referenced in relevant newspapers, publications and websites, the more potential patients will be directed to your practice rather than going to a competitor. Your overall reputation will be improved too as you'll be featured on high-authoritative websites.
Earn key links
Link building is a highly effective method of digital PR that will raise your company's visibility. It is also one of the main components and aims of digital PR.
Search engines will regard your site as trustworthy if you have a lot of other authoritative sites linked to it. This can greatly boost your search engine ranking, resulting in more visibility and trust from potential patients. By maintaining a consistent tone of voice and appearing in a number of your target audience's favourite online media, they will begin to regard your brand favourably too.
And from there, it is relatively simple; the more people value your brand, the more likely they are to visit your site and pay for your services resulting in higher conversions and an improved return on investment (ROI).
If those links come from credible and reliable sources, this will signify to Google and other search engines that you are also credible and reliable. This is because Google looks at your site's E-A-T; expertise, authoritativeness and trustworthiness. The higher your E-A-T, the higher your position on the SERP when people search for dentists.
Easily measure success
The success of traditional dentistry advertising, like distributing leaflets or putting an ad in your local newspaper, is difficult to gauge, as there's no way to know how many people have actually seen it - or if the leaflet was just placed in the bin. Determining the efficiency of these strategies is difficult.
The success of digital PR, on the other hand, is straightforward to track. This data-driven branch of marketing will result in more visitors to your site (or specific inner pages) and help the website to move up the search engine rankings for relevant keywords.
These digital PR metrics are easily tracked and compared, showing which strategies work and which do not deliver the right results. We don't wait until after the campaign has ended to measure the success, and we will adjust the strategies throughout to improve results.
Target your preferred audience
It all comes down to determining your target patient base with dental office digital PR. You simply adjust your messaging to match people's demands, which can be done if you know what content they're reading and if they're sharing it online.
Although most people will regularly go to a dentist in their lifetime, we will use digital PR tactics to target specific customers. If you offer a specialised service or simply want to attract more patients from the local area, we have the correct methods to do so.
Our digital PR campaigns will ensure that you are the go-to dentist in your local area, so there's no question who to go to for that next check-up, filling or root canal treatment - it'll be you!
Be a thought leader
Being included as an expert on a number of platforms and relevant online publications will show that you are knowledgeable in your profession and can be trusted, which is crucial for a dental practice.
The team pours over trending news stories, plans out campaigns in accordance with relevant national days, and scours media requests made by journalists to make sure your brand can provide expert comments as soon as they are needed.
As we develop your links with other relevant, high authority personnel within the dentistry industry and begin to share your content, this will reciprocate in your level of authority rising even further. Once you have established yourself as a leading figure within the field, your level of trustworthiness and credibility will also increase, causing you to rank higher on SERPs.
The formula is relatively straightforward - the higher you rank, the more visible your presence is online, and the more likely people will select you as their chosen dentist.
International and localised campaigns
Many businesses believe that their digital marketing is limited to their hometown, county or country, which may well be the case for your organisation. However, if you are looking to expand your business into the wider world, perhaps on a continental or even global level, then the option is there for you.
Even if you haven't expanded into other countries, gaining international links is still beneficial from an SEO perspective. An authoritative link is an authoritative link - whether it's from your home country or somewhere else, both will still impact your SERP rankings positively.
That is just one of the benefits of working with us at Reboot. We have the skills to tailor your digital campaign to whichever scale is appropriate for your business goals and your marketing budget - whether you're looking to stay local or have a quest for global domination in your field.
As many dental practices operate solely on a local area scale, this will mean you would be one step ahead of your competitors with your global range of backlinks, increasing your chances of attracting new clients to your dental practice, and your profile within the dentistry industry.
On-site assets
We offer value to our client's websites by doing our own research, scraping raw data, and developing innovative campaign ideas. We then use these to create on-site assets like blogs, videos, and interactive pages.
The advantage of working with Reboot is that we can access data that no one else has, making journalists more receptive and helping to tell a story that no one has heard before. Coupled with our seemingly endless stream of creative ideations and digital PR strategies, this is a recipe for guaranteed success.
Our highly skilled data team is trained to carefully source data with robust methodologies. This is then presented using a variety of interesting data visualisations that will increase the appeal of your asset pieces and the "shareability" of them across various media.
Our material is written to help our clients improve their search engine rankings, raise the "shareability" of their campaigns, and build backlinks by:
▪️ Providing website owners and journalists with a page to link to for crediting the study
▪️ Giving value to website readers by giving them a place they can find more information on what they are reading
▪️ Being optimised to appear organically in the SERP for specific search terms and therefore used as a reference for years to come for certain statistics, tips or commentary
Each piece of content will contribute to your company's growth and perfectly fit your overall marketing strategy.
Targeted inner-page campaigns
Backlinks to inner pages are often more worthwhile if you're looking to boost a specific category or product. Traditionally, other digital PR agencies focus on homepage and asset links, so it is unlikely many of your competitors will have links going directly to and giving authority to other pages on their site. You'll already be one step ahead if you gain these inner page links.
That doesn't mean it's easy, though. Getting links to categories, products, and other inner pages is incredibly tough. Journalists usually link to home pages by default, but our team of skilled digital PR specialists will be able to obtain inner links to any exact pages you wish to target, thanks to years of experience in doing so.
Reboot employs a team of digital public relations experts who have spent years experimenting with anchor text and building inner page links. Our team will brainstorm relevant, unique and newsworthy ideas for the high priority categories of your company's website.
Using effective campaign ideation, data collection, and outreach, we will earn you those valuable inner page links that will help propel you higher up the SERPs for dentistry keywords. This, in turn, will help solidify your status as a reliable, credible and trustworthy company within your field.
Data-driven ideas
Most of the ideas we pitch to you will benefit from our in-house data team, who can access raw data and provide journalists with exclusive findings. We can meticulously scrape websites, build specialist in-house data libraries packed with findings and combine multiple sources to create a brand new angle.
We employ these different data collection methods to make sure we're bringing unique, never-before-seen data that will provide your company with an edge unrivalled by your competitors.
Whether this is from primary or secondary data sources, these data-driven campaigns will be irresistible to your target publications and will have journalists chomping at the bit to get hold of and share your assets.
Our tried-and-tested brainstorming methods, data collection, and outreach have all contributed to our success. If you think your sector is too niche or that earning relevant links is impossible, we're here to prove you wrong.
Reactive campaigns and newsjacking
You won't need to miss out on the coverage that breaking news can give you. Our digital PR team is always looking for opportunities to run snap reactive campaigns and newsjacking stories.
We have tailored calendars for reactive campaigns to ensure we know what relevant national days are coming up for your dentistry practice or specific reports we can release expert comments on. Each morning, we also hold ideation meetings where our team pours over the news and finds relevant stories to jump on.
Flexible digital marketing strategies producing authoritative backlinks
One of the best things about digital PR is its flexibility. Whilst you can have a concrete schedule with specific campaigns going out at exact times, there's also the freedom to react to breaking news stories and trending topics.
Having seen the influx of videos about teeth on TikTok - all about home remedies for teeth whitening, the best way to brush and people showing off their new veneers - the creative digital PR team spotted a great opportunity to establish one of our clients as an industry expert.
We quickly worked with a dentistry client to put together a professional comment on what your teeth say about you and your health. With a specialist outreach approach, this speedy piece was able to bring in 19 placements in total, including follow links in The Sun, Daily Post and Republika.