Why is an SEO/Online marketing company offering web design?
Traditionally, we would always recommend using the right tool for the job. We would always encourage online marketing to be carried out by a dedicated online marketing company while the website design to be carried out by a dedicated web design company. However, Things have changed dramatically over the last few years to the point where it makes perfect sense for an online marketing company to take on the project from the word go.
What exactly changed and why?
Previously, it would be enough for the online marketing company to get involved after the website design is complete and the site is live. Traditionally, we would go in, make a few onsite changes such as content, title tags, descriptions and url's and that would be it. These days, Google's algorithms have become so much more sophisticated in their ranking algorithms that they are looking at a much wider range of on-site signals before ranking a site. We strongly believe that these signals are only going to become stronger in the years to come.
Can you not just advise the Web Design agency?
Yes we can and do all the time. However, as Google's algorithms are becoming increasingly stringent, we are finding increased resistance from the web design companies. As an online marketing company with its finger on the pulse, we are extremely aware of these seismic algorithmic changes. Unfortunately, many web design companies, are not so quick to adapt due to their lack of awareness and knowledge in the online marketing domain. Even the ones offering SEO services are usually far behind the latest developments within the SEO industry as it is not their field of expertise. We are increasingly finding resistance from such companies that we work with on a daily basis on behalf of our clients. Their reluctance to accept the expertise our experience affords us increasingly makes our job cumbersome and difficult. This is why we have decided to start offering this service in-house.
Can you give us an example of such changes?
Of course. One of the strongest and most shocking patterns we have recently observed is that poorly coded, cumbersome and slow sites carry negative associations within Google's algorithms making them increasingly difficult to gain Googles' trust compared to a bespoke, well written, fast site. This unfortunately means, and I am fully aware how controversial this next statement will be to some readers, that cookie cutter CMS type sites such as the ones based on Wordpress almost always produce lesser trust signals than a comparable, bespoke well written and optimised site.
Anything else?
Another example we are noticing further evidence for is the importance of hosting and neighbourhood when trying to gain Googles trust in as short a period as possible.
In short, we are noticing that half the battle can be won with a clean, well optimised, fast site in a good neighbourhood and we are proving this on a weekly basis here with some of our existing clients. There are plenty of other examples (UX, Layout, structure etc.) that all contribute to the effectiveness of the online marketing and SEO campaign of the site.
Considering all of the above and its growing importance for the SEO and online marketing process, we are now investing in incorporating the web design aspect of the site in-house. We are expanding our expert team who will initially assist existing clients only in redeveloping their current websites but later will expand to a full web design section of Reboot Online.
How much would it cost?
It's impossible to say. Each site would be different and would require a unique amount of resources to be put into it. However, just to give you a rough idea:
Fully bespoke static site with a static blog generator: Between £2000 - £4000. Please note, this cannot be confused or compared with a Wordpress site design offered by many competitors. This is a stunning, incredibly fast, fully optimised code and most importantly, completely bespoke without any use of third party software or CMS.
Full Ecommerce sites would be around 30-50% more expensive to build.
Do you have any examples?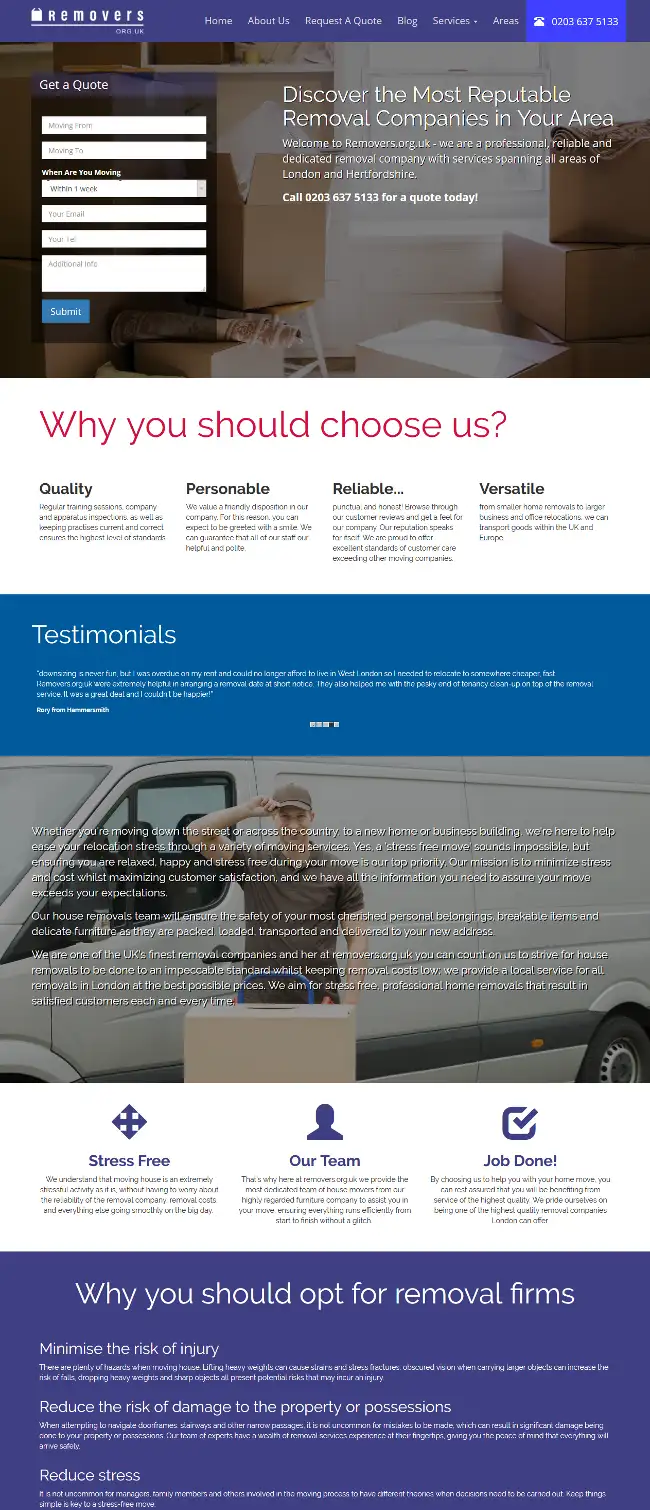 How long will it take?
As a rough guide, we can normally get a site designed and live in 2 months.
Ok, I'm convinced. Can you design our site for us?
Unfortunately, we are in the process of moving all of our top tier clients to a bespoke website design and hosting. We therefore have a long waiting list (currently at 3 – 5 months). If you want to be placed on the list, send us an email with details of your requirements and we will get in touch and provide a quote.