For health and fitness brands, surviving in a saturated market is hard enough, let alone trying to rank above competitors. Standing out amongst the crowd, reaching your target audience and showing up in the search results can be tough.
This is why you need a digital PR agency - an effective marketing strategy designed to boost SERP positions, engagement, media coverage and more. Digital PR experts at Reboot can help your health and fitness brand soar in the SERPs and succeed in online visibility through tried and tested methods.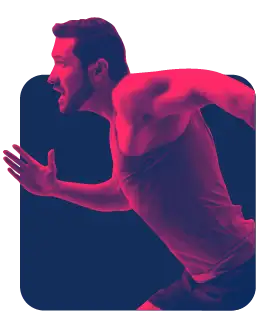 Health and fitness brands: Meet your new digital PR firm
Digital PR is a marketing strategy used to increase brands' online presence. Using data-driven analysis, Reboot's digital PR for health and fitness focuses on gaining quality backlinks from high authority domains to achieve authentic and trustworthy coverage from relevant publications in your sector.
Reboot takes a unique approach to digital PR for health and fitness brands by creating customised plans to boost sales, engagements and site visitors. Supported by SEO and content marketing, we also use a combination of data (both primary and secondary), insights and creativity to get more people clicking, sharing, booking and buying.
What are the benefits of digital PR for health and fitness brands?
Better search engine ranking
Digital PR is an effective way to raise your company's visibility through link building.
You will see a huge improvement in your ranking if you have trustworthy links driving traffic to your website. Search engines will associate your site with these high-authority publications and recommend it to people searching for your key terms.
From there, it is relatively simple: the more people value your brand, the more likely they are to visit your site and purchase your services, resulting in a higher conversion rate and an improved return on investment (ROI).
Boost your online visibility
In order to increase exposure for a brand, you need people to talk about it online. The more people aware of your health and fitness company, the more site visitors and conversions you'll see.
More times your brand is mentioned in relevant publications, newspapers, and websites, more potential customers will be directed to your company instead of a competitor. As you're featured on more high-authority websites, you'll improve your overall reputation, too.
Establish consumer trust
Digital PR builds trust in your brand with consumers by establishing relationships with influencers, journalists or publications who share their opinions with their audiences. This ultimately develops confidence in your company.
When it comes to health and fitness digital PR, it's all about determining your target audience. If you know what content people read and if they're sharing it online, you can adjust your messaging accordingly.
With our digital PR campaigns, you'll be known as the go-to brand for health and fitness.
Increase website traffic
Once your website becomes more visible and trustworthy, more people will visit your website. Link building is one of the best methods of making your website easy to find for potential customers.
The success of digital PR is easy to see. This data-driven marketing strategy will increase visitors to your site (or specific inner pages) and improve search engine rankings.
It's easy to track and compare these metrics, which show which strategies are effective and which ones don't deliver the results expected. We don't wait until the campaign is over to determine its success, and we will adjust the strategies as we go along to maximise results.
Outperform your competitors
To find trustworthy health brands, more and more clients are turning to online methods to find trustworthy health brands. As opposed to socialising or getting word-of-mouth recommendations, people turned to the internet to find reliable health and fitness brands during lockdown.
In addition to this, the majority of health brands have yet to use digital PR, so you'll have an advantage over your competitors. This marketing strategy will help you stand out from the crowd. Using our innovative team of digital PR experts, we will always develop unique campaigns that no one else has thought about, ensuring that you will always be the go-to company.
Our comprehensive digital PR strategies
Digital PR in the health and fitness industry can be incredibly successful when handled by expert hands, from broadcasting your company's name to the most relevant people in your sector to increasing your general visibility online.
Link building campaigns
With the expert advice of our digital PR team, you'll gain topical placements on leading sites that will increase your ranking as well as position you as an expert, authoritative, and trustworthy (E-A-T) brand in the health and fitness industry.
By using data visualisation tools, our creative team will develop compelling stories that will convert into engaging pieces for journalists.
As part of Reboot's outreach strategy, we target niche publications specific to your brand to generate exposure and gain trust. Unlike many industry players, we won't just use a general formula to design your outreach plan; we'll engineer one that's highly tailored to the needs and goals of your company.
On-site assets
Our digital PR for health and fitness services provides value with truly unique data. Our experienced team scrapes and analyses primary raw data and identify new angles to approach this information. We then combine this research with unmatched content to create on-site assets—original posts that will engage your target audience, encouraging them to stay on your site, which in turn will decrease your bounce rate.
These customised on-site assets—whether a blog post, video or interactive feature—are created to attract backlinks and elevate your rankings through careful optimisation. This content provides journalists with a page to link to and credit for a study and becomes a reliable and trusted source for statistics, tips or commentaries in years to come. On-site assets also increase the likelihood of campaigns being shared widely and presented to many potential customers beyond the local reach.
Targeted inner-page campaigns
We build links to specific inner pages here at Reboot rather than just concentrating on your homepage. This helps elevate the ranking of product pages, category pages or particular areas of your site, meaning you will achieve higher visibility and increase organic traffic to your site.
Backlinks to inner pages, such as specific categories or product pages, have been tough to gain in the past. It takes skill and experience to do so. Our team at Reboot have been providing this service for much longer than other agencies. Over the years we have developed expert techniques, experimented with anchor text and run specialised campaigns to create successful backlinks to client websites.
Irresistible data-led campaigns that journalists love
Our team meticulously collects data, sends out hundreds of Freedom of Information requests, scrutinises sentiment analysis reports and even conducts science experiments (including heart rate monitoring and psychological tests) to produce unique and successful digital PR campaigns.
We create information libraries in-house from specialist scraping, producing truly unique primary data that cannot be found anywhere else. This exclusivity behind our campaigns means no one else can get their hands on it, making it irresistible to journalists.
Our dedicated team at Reboot are unstoppable when it comes to obtaining the juiciest stories that will generate long-lasting backlinks for your brand.
Country-specific campaigns
If your health and fitness brand is based in one country, we will focus our ideation, data and outreach on targeting this location. This enables us to target all potential customers by earning placements for your brand in relevant and local publications.
To gain the attention of relevant publications, we run niche campaigns as part of speciality digital PR for health and fitness brands since research shows that improving your SEO through local websites will have more impact than targeting national publications.
These newspapers are more likely to link to you and recognise you as a specialist in your field, making Google more likely to notice your site.
International coverage
We have a team of employees who speak 20 languages, so we can customise campaigns by translating them into different languages, depending on the intended country. Whether you are looking to go global or target a specific continent, we have the right tools for all your outreach needs.
By acquiring backlinks from across the world, you get the upper hand over your competition, significantly increasing the chances of attracting new customers to your brand.
Each campaign result is analysed to determine which is effective and which isn't. It goes without saying that we do not follow the "one-size-fits-all" approach to digital PR either, so you can be sure that the strategies are always tailored to your specific needs.
With Reboot's unique approach to digital PR, you can be confident that you will gain:
▪️ Quality leads that will drive organic traffic
▪️ Unique campaigns that attract your target audience
▪️ Regular press coverage in relevant publications
▪️ Seasonal campaigns that boost sales during the busiest times of the year
Using new data collection methods to decure relevant health and fitness links
With digital PR for health and fitness, we believe that smaller but dedicated online publications can be a key means of promoting your brand most effectively. However, we will work equally hard to secure links with top online publications if these are your target. Ultimately, it's a win-win situation. You are in control.
We have seen success through our unique data collection methods to attract the attention of health and fitness publications and national sites. One of our successful campaigns included a Fitbit test to see which famous workout burns the most calories.
This unique take on a seemingly saturated topic meant that our health and fitness client and study were featured on Marie Claire, MSN and the wellness section of the Australian lifestyle site, 9Honey. This campaign has earned our client 15 placements so far, predominantly in dedicated fitness publications.