Our bespoke digital PR consultancy services have enabled brands across a plethora of industries to maximise their online potential. We design tailored strategies for our clients to help them reach their target audience and raise their profile on the web.
As a leading digital PR agency, we understand the transformative impact that a good digital PR strategy can wield. Our experienced team relies on proven, constantly-evolving practices to secure authoritative placements and high-calibre links for your business.
We combine tried and tested digital PR principles with innovative, in-house practices formulated by our own extensive data, research, and experiments. This means that while we're often imitated by our competitors, we are never bettered.
What is a Digital PR Consultancy?

A digital PR consultancy is an expert company that businesses hire to outsource their digital PR strategy. With the online age showing no signs of waning, digital PR has become an increasingly imperative process for any business looking to stay one step ahead of competitors.
The best digital PR consultancies combine the core principles of traditional PR with innovative online practices that are integral to success in the modern day. Though some businesses opt to employ their own in-house teams, hiring a digital PR consultancy allows you to hand over these complex, multi-faceted processes to a company with a singular focus on creating successful digital PR strategies for its clients.
How Will a Digital PR Consultant Help You?
The world of PR has come a long way in the last two decades. Gone are the days when the practices of writing press releases and sourcing magazine placements were enough to keep your business at the forefront of its industry.
As a leading SEO company, we appreciate the huge value digital PR has to a wider SEO strategy. Our digital PR consultants are experts at ensuring your company gets noticed by the people who matter most.
With our tailored approach, we're able to secure relevant, authoritative placements in national and international publications, as well as respected, industry-focussed niche outlets. By sourcing links and coverage from the most reputable outlets around, we associate your company with leading industry voices and enhance your brand's authority.
Our Online PR Consulting Process

The process of our digital PR consultancy relies on a selection of independent processes, each designed to maximise your company's presence online while showcasing your brand in a positive light.
Below, we'll delve further into each of these integral processes:
1. Understanding You & Your Business
Industry knowledge is integral to the success of any company. No digital PR strategy can be truly successful without a strong focus on both the voice of your brand and the news and trends within your sector.
With a wealth of clients in an array of different industries, we have the experience and resources available to adapt our approach to suit the needs of your business. At Reboot, we communicate regularly with our clients, combining our expertise with your preferences to create a collaborative environment for your digital PR strategy.
By studying your industry and establishing your brand goals, our digital PR consultants can formulate a bespoke strategy focused on achieving the results that matter most to your business.
2. Ideation & Brainstorming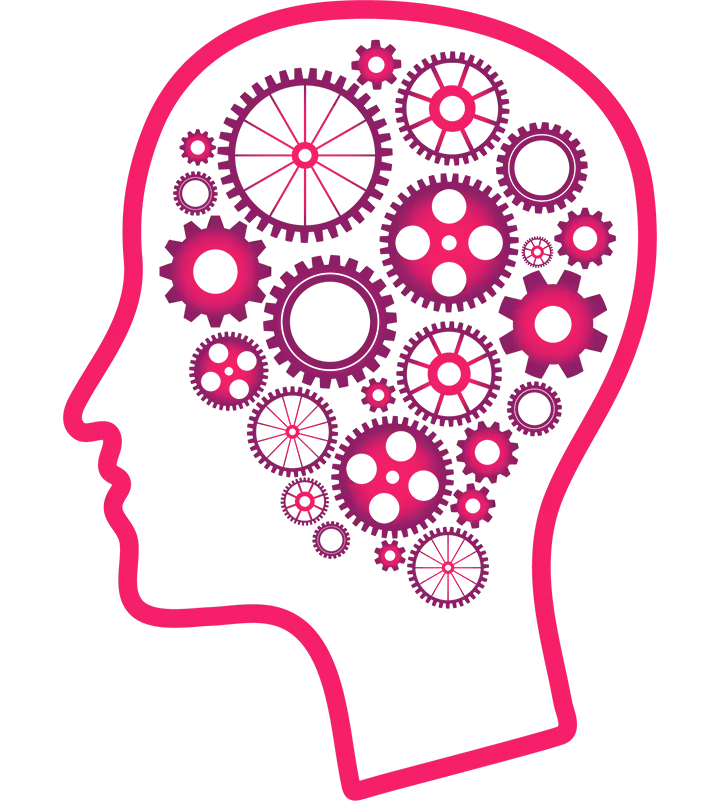 At Reboot, we believe that collaboration breeds innovation. It's for this reason that we begin all our campaigns with dynamic ideation and brainstorming sections, where our creative team explore the key components of your brand and industry.
Having numerous industry experts focussing on your campaign at once provides us with the best opportunity to identify the exciting, unique angles that journalists love. The vibrant, creative nature of our ideation sessions is instrumental in our ability to secure your company with widespread, relevant online coverage.
3. Data Collection & Analysis
Quality data is a cornerstone of our digital PR campaigns. We have an esteemed in-house team of data analysts who work tirelessly to source the valuable data that informs our unique campaign angles.
From media specialists to former rocket scientists, our data specialists rely on their diverse career experiences to ensure your campaign is provided with the richest data possible.
By sourcing our own unique data (primary data), as well as acquiring studies from credible, authoritative sources (secondary data), we arm ourselves with a wealth of quality information that we use to identify compelling stories that can enhance your brand's digital profile.
4. Content & PR Creation
Any digital PR consultancy worth its salt knows the importance of quality content creation. While our innovative promotional techniques will bring eyes to your company, compelling content is the main ingredient that turns brand curiosity into customer loyalty.
Our creative content writers are experts at producing the informative, entertaining copy craved by the best media outlets. By ensuring that your brand's content is of the highest standard, we're able to secure high-profile placements and valuable links from the most reputable, recognisable sources.
5. Data Visualisation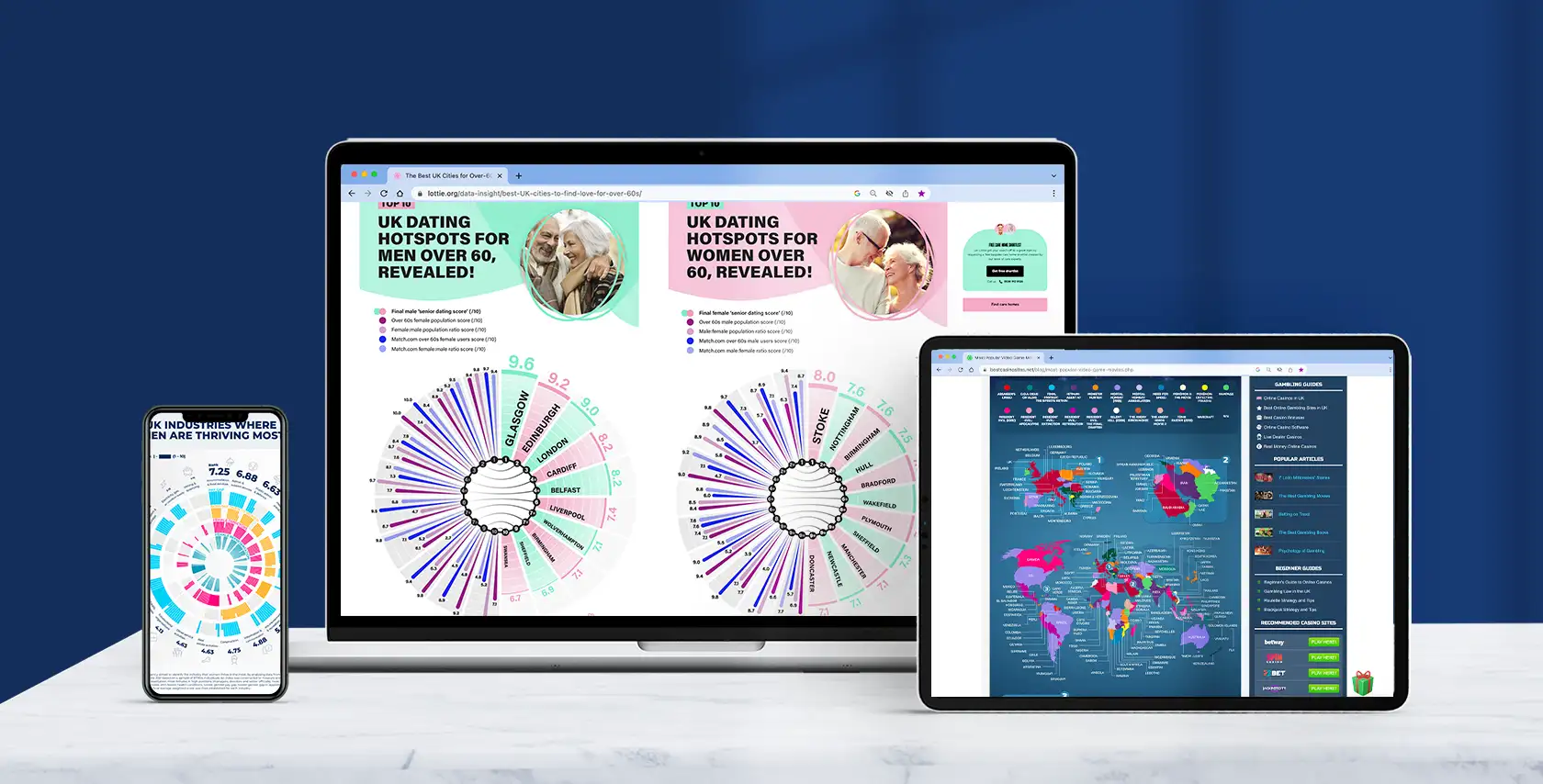 Quality content is about more than just writing. Compelling graphics are the vital ingredient we use to ensure our engaging stories and insightful data studies are as impactful as possible.
With our leading graphic designers working on your campaign, we are experts at creating stunning visuals that make your brand impossible to ignore. From eye-catching feature images to enhance your story to mould-breaking infographics that bring our bespoke studies to life, our graphics ensure our digital pr campaigns have style as well as substance.
6. Campaign Outreach
As with traditional PR, smart outreach is essential to the success of any digital PR campaign. While age-old practices like contact building and sourcing media coverage remain important in the modern day, there are now an array of additional processes required for successful outreach in digital PR.
Our leading digital PR consultants have expertise both in the tried and tested outreach methods of traditional PR and the modern, new-age practices required for the online age.
At Reboot, we use our established relationships with journalists at top-tier websites and publications to secure coverage in the most relevant, well-read outlets. We also rely on proven 21st-century tactics like sourcing backlinks and social media promotion, to ensure your campaign gets seen by your target audience.
Areas of Digital PR Our Consultancy Covers

At Reboot, we offer a variety of different campaign types with different services to suit your industry, brand, and budget. We use a blend of core campaigns, and reactive, news-based campaigns to ensure our clients remain at the forefront of their industry.
Below, we'll look at these specific practices in more detail:
Newsjacking & Reactive PR
Newsjacking is the process of reacting to a current event or news story in a way that advertises or promotes your product or brand. When used effectively, reactive PR techniques like newsjacking can be instrumental in sourcing relevant, widespread coverage by placing your company at the heart of the latest news and trends.
Our digital PR consultants closely monitor breaking news, trends, and journalist requests across our client's industries to ensure your brand is one step ahead of the competition. From providing expert comments to creating additional data, and finding unique new angles on a trending topic, our reactive PR techniques perfectly complement your core campaign and can significantly boost your online coverage.
Creative Assets & Content
Our content specialists work directly with our digital PR consultants to produce engaging content assets to add fuel to our digital PR campaigns. We write, design, and publish interactive, data-backed assets to earn links and coverage that stretch beyond the initial PR campaign.
With our combination of exceptional writing, credible data, evocative graphics, and skillful keyword research, we're able to create content that retains value and visibility long after the campaign outreach has finished.
Thought Leadership
Our expert content strategists have a proven track record of establishing clients as leading voices within their industry. To achieve this, we design industry-specific Atomic™ hubs for our clients, with the goal of providing maximum value to potential customers.
Collaborating with the graphics and SEO teams, our hubs combine slick visuals with insightful, search optimised content that raises both the profile and credibility of your brand. By devising quality copy and improving your SERP rank, we establish your brand as a go-to outlet for information within your sector.
Furthermore, we bring all of our digital PR expertise to energise your site and bring those all-important, high-impact links flooding in. Whether it's top-level regionals or niche publications, we'll secure the links that'll get your brand to the top of the SERPs.
Digital PR Stunts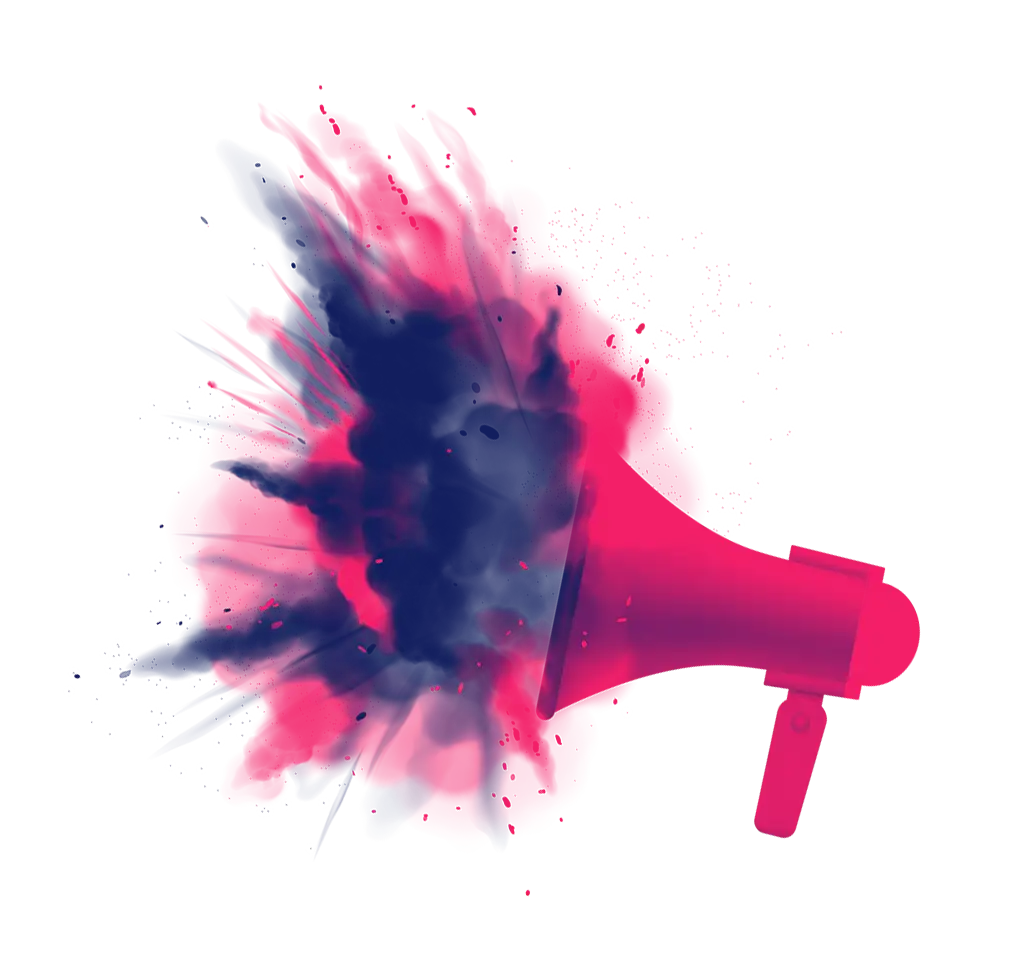 When it comes to raising your brand's profile, we like to think outside the box. Many of our most successful digital PR campaigns have combined unique—even oddball—ideas with authoritative data sources and trending topics to drive debate and generate mainstream coverage.
When done well, these unorthodox tactics can be the catalyst for an immensely popular, or even viral PR campaign. At Reboot, we use our wealth of industry knowledge to formulate PR stunts that can take your campaign to unprecedented heights.
Digital PR Consulting FAQS
How Much Does a Digital PR Consultant Cost?
The cost of hiring a digital PR consultancy can depend on an array of factors, from how many hours we spend on your campaign to the type of work you have done.
At Reboot, we offer bespoke plans to suit each customer, allowing you to choose the services you require based on your budget and goals.
Though the cost of our digital PR consulting services will depend on both the type and quantity of work you need, it's reasonable to expect a holistic core data campaign to cost more than a reactive quick reactive piece. This is due to the increased time and manpower involved in producing a core campaign.
Will a Traditional PR Consultant Do The Same Thing?
No, traditional PR consultants focus on traditional public relations with journalists and stakeholders. This means that their approach is likely to be centred around familiar practices like press releases and securing print-based placements rather than any of the modern, digital practices that inform a wider SEO strategy.
When Will I See Results?
At Reboot, we pride ourselves on our ability to provide our clients with quick and pronounced results. With our proven digital PR consultancy services, it's not uncommon to see links and coverage arriving within a matter of weeks or, in some cases, days after campaigns begin.
While we are confident in our ability to generate immediate results, we always set our clients' expectations on external factors that can delay the process, such as the additional time it can take for Google and other search engines to find and recognise any new links.