It can be hard to wield an influence in a sector you're not an expert in. Although we exceed in developing highly knowledgeable and attractive online campaigns, it wouldn't be possible without our team of graphic designers who are at hand to visually represent data.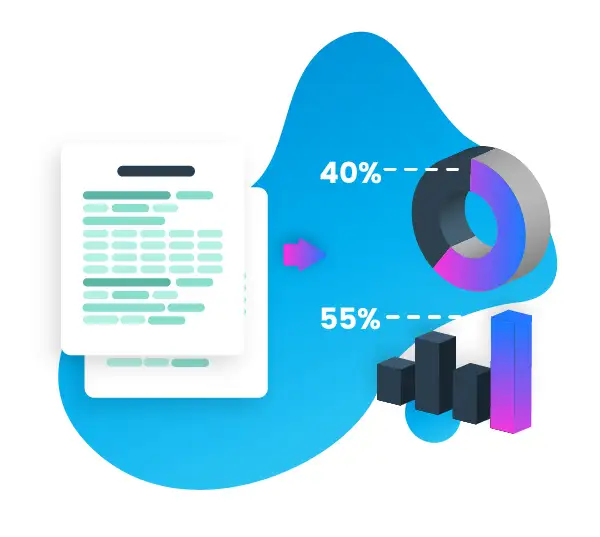 White space and simplicity is key to our in-house designers when conveying bundles of data which can be difficult to comprehend, making it easily digestible to the reader. Our graphic designers are masters at displaying their creative genius when designing a visual which could be anything from a table, chart or map – they can pretty much do anything.
With a strong background in editorial content creation, our designers understand what media publications tend to publish, the quality of an image, the colours used, spatial arrangement, and the readability of text used.
They use their expertise to effectively translate data into a stand-alone visual which journalists can use when publishing our research campaigns.
As a digital PR company, ultimately, the digital PR team work closely with the designers to fine-tune their vision.
Interactive Visuals
As part of our creative juices, the link-building team at Reboot like to consider their options when visualising data. Sometimes, static images are not always what we are looking for or what interests the press. We therefore like to think outside of the box, and go beyond our capabilities, by producing interactive graphics, that use after-effects and other techniques to create a stimulating image which the reader can interactive with. These include interactive maps, games and quizzes.
Here's an example of interactive graphic we produced for our client, about the areas where Brits are more likely to have a boy or girl.
Finding success with your online marketing will require you to outperform your competition in all areas and the content that you publish will need to grab and hold attention. With better engagement on your pages and more journalists featuring your content in their publications, your website can be positioned as a thought leader and authority in your industry. Not only is this important to build your brand authority but as an SEO agency we know first hand the effect it will have on your rankings and organic growth.