Importance of Social Media in Business
Breaking news: social media is kind of a big deal.
In 2023, if your brand isn't active on social media, you're missing out on unspeakable amounts of potential revenue—and this shouldn't come as a shock.
There are 4.7 billion people actively using some form of social media, and whether they mean to or not, many of these people are discovering brands and changing their buying habits as a result.
Social media marketing is something a lot of brands still struggle with. For some, it can even feel silly or like a waste of time. But when it works, it really works.
Let us show you what we mean. Here's our guide to the transformative impact of social media on your business.
The Most Impressive Social Media Marketing Statistics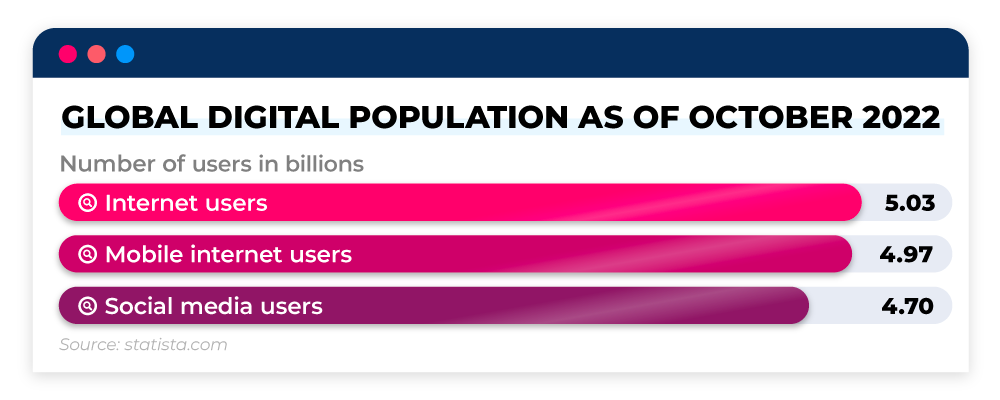 Social media has immense power to influence buying decisions, and your potential customers are active on socials at every stage of the buyers' journey.
Don't believe us? Try these social media marketing statistics on for size:
- Social media is the most popular channel for brand discovery through online sources, representing 52% of online discoveries. (Hootsuite)
- Social networks are the second most visited type of website after chat and messaging services, with 92% of people having visited them. This is more than search engines like Google. (Hootsuite)
- Nearly a third of all time people spend on the internet is spent using social platforms. (Data Reportal)
- The majority of business owners (77%) are confident or extremely confident that social media delivers a positive return on investment. Only 4% said that they were not confident at all. (Hootsuite)
- Gen Z—which represents 40% of the global consumer market—are more likely to use social media to research and evaluate brands than search engines. Millennials are almost evenly split, with 47% preferring to use socials and 48% preferring to use search engines. (Hootsuite)
- The average spend on social shopping—buying experiences that take place entirely through a social media platform—increased 27% in 2022 to $518 per consumer. This is expected to increase a further $419 over the next three years. (Hootsuite)
- More than two billion people are expected to shop on a social media platform in 2023. (Deloitte)
- 74% of customers are likely to share branded video content. (Wyzowl)
- 95% of social media users aged 18-34 follow at least one brand. (Hootsuite)
- 49% of consumers factor in social media-based influencer recommendations when deciding what to buy and 80% have made a purchase decision after seeing a product recommended by an influencer. (Four Communications)
- Influencer marketing is more accessible than you think. Only 28% of brands that work with influencers do so through third parties, such as agencies or apps, and most creators are paid less than $100 per post. (Hootsuite)
11 Benefits of Social Media for Business Marketing in 2023
1. Understand Your Audience
There's a misconception that social media is all about promotion, that it's like waving at your customers across a crowded room and yelling "Hey! Over here! Pick me!"
But if someone is constantly yelling at you about themselves—or in this case, their brand—how long is it before you start to tune out?
Using social media to engage with your customers is a lot like having a conversation: you need to be a good listener. Ask yourself these questions:
- Who is your brand for, and what do they want from you?
- What platforms are they most active on?
- What do they like and dislike about your competitors' social media pages?
Social media not only gives you the opportunity to reach out and get direct answers from your audience, but it provides you with data that gives crucial insight into what they are likely to engage with.
This can help you fine-tune not just your social presence but your entire offering to better satisfy your end user.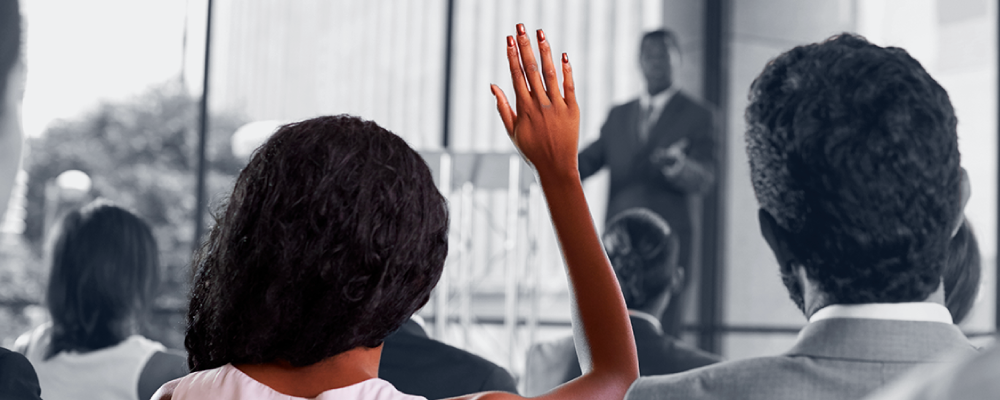 2. Target the Right People
Competition on the web is worse than ever, and it's especially difficult for new businesses to find and keep customers curious. But with 83% of Instagram users saying they discover new products on Instagram, the platform presents a great opportunity to reach a vast audience of potential customers.
With more than 60% of the Earth's total population active on social media, casting out a wide net and hoping for a good catch just isn't going to work.
Luckily, social media advertising gives you the opportunity to cut through the noise and target the people who are most likely to convert. This includes:
- People who have conducted searches for your products or services
- People who have watched videos on related topics
- People who have visited your site without (yet) completing a conversion
- People who are buying from your competitors
… and many, many more.
If you've done your research, the ROI of identifying and targeting your audience on social media can be as high as 280%.
Of course, targeted ads aren't your only option. You can also target your audience through influencer marketing, which when done well, can have an ROI of more than 500%!
3. Increase Website Traffic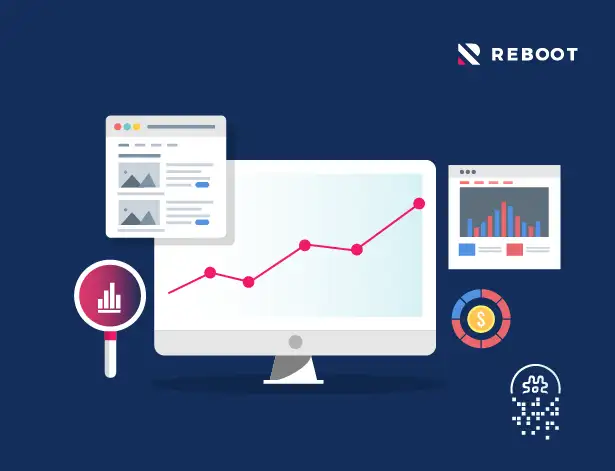 Having a lot of social media followers is a huge accomplishment, but social media should be the beginning of the customer journey, not the end.
The ultimate objective is to get the user off the social platform and onto your own website where they might be able to complete a conversion, such as booking a discovery call or purchasing a product.
Social platforms can be a really powerful way of driving traffic towards your site, and it doesn't take a whole lot of effort. Many brands promote recent blog posts or products through their Instagram by including a link in their bio, as seen in the example below for spending solution Pleo.

As Instagram only allows you to include one link at a time, many brands also use tools like Linktree or Later's Linkin.bio to create a custom webpage that directs users to a number of different pages.

Increased website traffic is not only its own reward but has potential SEO benefits. While site traffic is not an official Google ranking signal, an independent report from SEMrush claims that it is the single most influential factor in a website's ranking potential.
Driving users to your website from your social media pages is therefore to improve your ability to appear in organic searches for your most important keywords.
4. Connect With Customers
You can have the best products, the best services, the prettiest branding, the whole shebang… but if your target audience can't find a reason to trust you, you won't be making sales.
Trust is a deal-breaker for most buyers, because in a highly anonymised digital world, they simply don't know who's the genuine article and who's just got a really big advertising budget. Most people have been burned too many times.
Many brands are just beginning to realise the real value of connecting with consumers, and so are using social media as more than a promotional tool. Investing in building relationships with consumers directly impacts business revenue because it strengthens customer loyalty.
According to Sprout Social, 76% of consumers say they would buy from a brand they feel connected to over a competitor, and 57% say they're more likely to increase the amount they spend when they feel connected to a brand.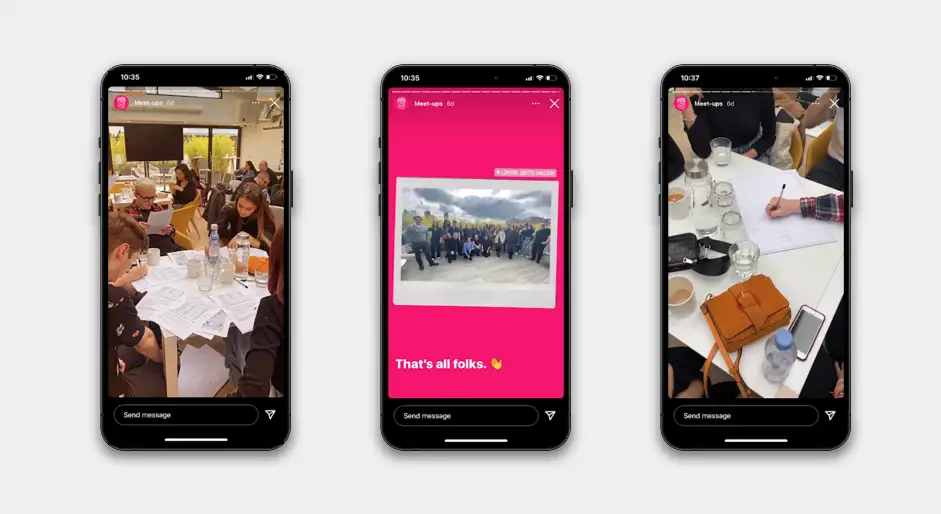 Social media is fantastic for building trust with end users, as it can be a window into your business—what your brand values are, how much you value your customers, what your customer service is like…
Some of the best ways to build trust and authority with your customer base on social media include:
- Be transparent. Well, not completely… obviously. If your social media manager is really cheesed off at the office manager because they had the last biscuit, your audience probably doesn't need to know. But if there are logistical issues that could interfere with your service, your customers will appreciate you letting them know.
- Encourage user generated content (UGC). If your audience sees that you have an existing customer base making videos of your products and services, or writing blog posts and reviews, they will be more likely to engage with you themselves.
- Interact with your audience. Reply to comments—especially if they're negative. Nothing looks worse than a brand that's scared of its customers.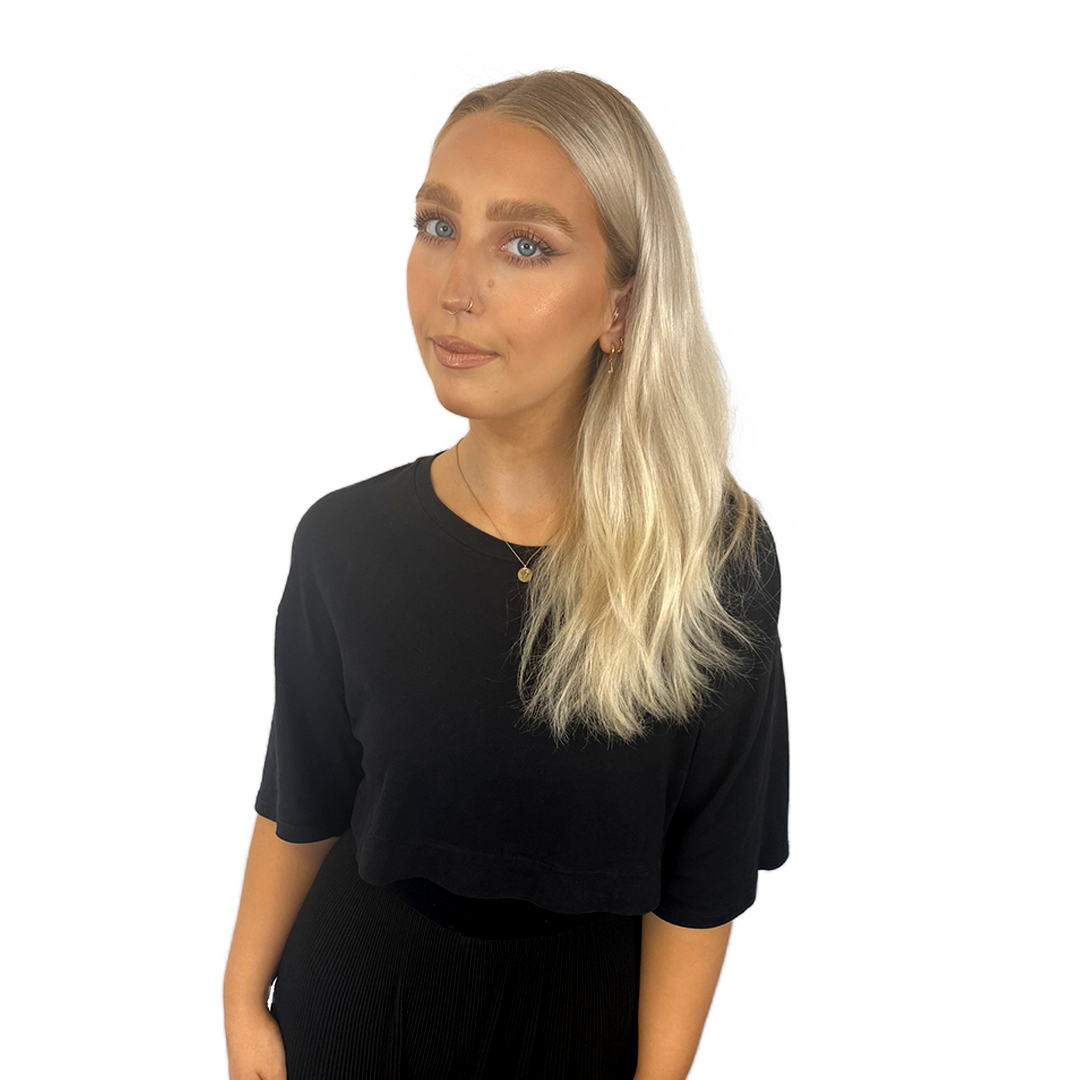 Our Social Media Executive, Chloe, goes into more detail on this topic, explaining that:
"Social media has changed the way businesses and customers interact. If we look at the consideration stage of the customer journey, where individuals consider whether to buy a product, potential customers are now able to message companies directly to ask questions about a company's products and services. And they expect instant replies.
In this two-way communication, social media has created a heightened expectation of immediacy. Not replying to customers' questions promptly is like having a customer in your store and ignoring them. From this point of view, social media has to become integrated into your business marketing strategy, and not just used as a promotional tool."
Don't forget to direct people to your websites with your social media posts - your goal is to keep your website at the centre of interactions!

5. Enhance Your SEO
Despite not being a direct ranking factor with Google, social signals are undoubtedly beneficial for your SEO.
First off, the additional traffic doesn't hurt. Neither does the improved brand awareness. If you're consistently creating valuable content that resonates with your target audience and it's being shared across social platforms, this increases the likelihood of someone organically linking to your content on their website.
This is known as a backlink. Natural, relevant backlinks are the bread and butter of SEO, and they're treated as digital recommendations. The more of these you get, the better.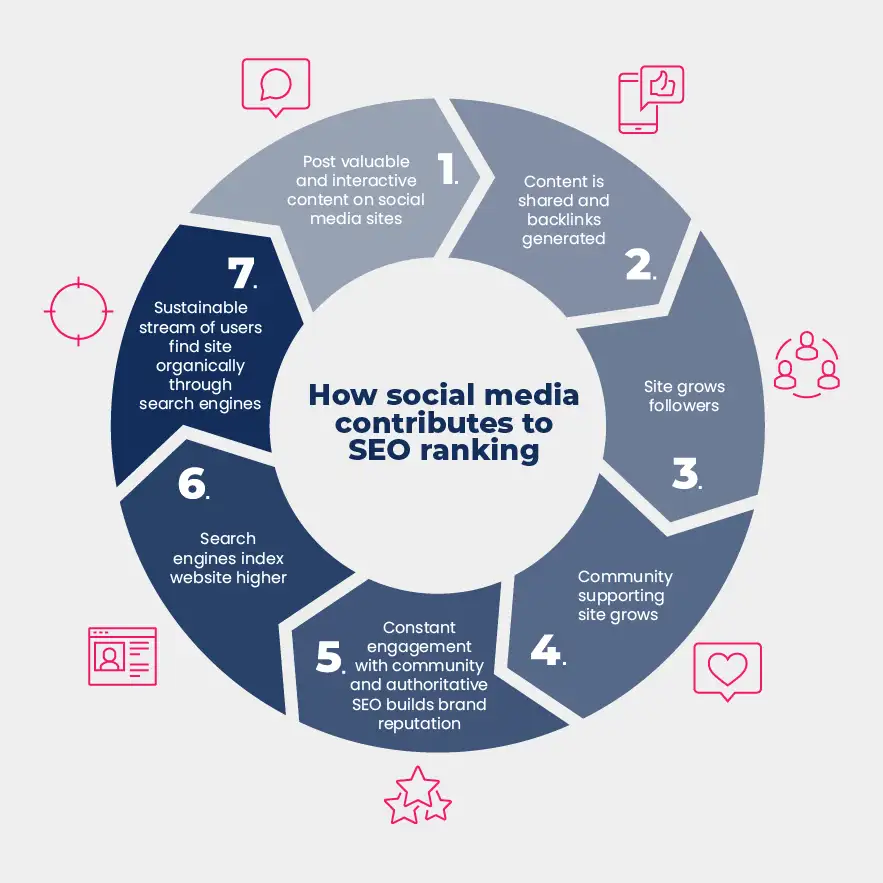 Secondly, there's increasing evidence that Google and other search engines are paying attention to social profiles as a means of identifying subject matter experts. In a world of AI-generated content, Google really cares about uplifting authoritative brands and websites with a real audience and that provide real value. To do this, they seem to be concentrating on brands with authentic customer reviews, official and well-maintained social profiles and an engaged audience.
Your social profiles also usually rank organically for branded terms (those that include your brand names) and are part of the Knowledge Graph—a big, complicated web of things that helps Google understand and evaluate your digital presence.
6. Shape the Customer Journey
People use social media for all sorts of reasons. Sometimes they're looking for something in particular and sometimes it's just a mindless scroll to fill ten minutes of the day.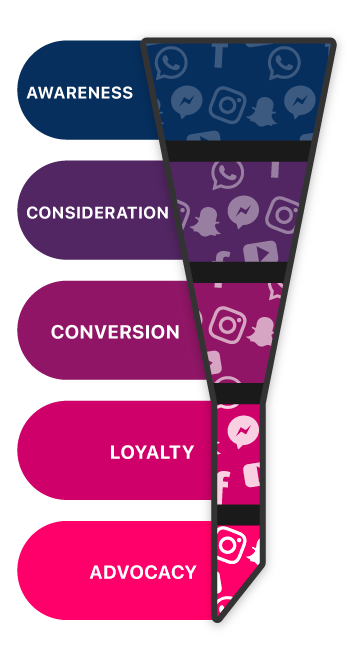 In marketing terms, this translates to social media users being at all different stages of their customer journey—from actively looking for a solution to their problems (consideration) to being completely unaware that your business is exactly what they need in their lives (discovery).
This gives you the power to shape their customer journey by tailoring content to the different stages and guiding them down the funnel towards a conversion.
IT and cybersecurity giant Cisco is God-tier at this kind of thing. Despite being one of the biggest technology companies in the world, they never stop looking for fresh ways to engage and re-engage their audience.
Pinterest is also a widely underutilised resource in social media marketing, especially for non-branded eCommerce searches. For the uninitiated, Pinterest is a social media platform that also doubles up as a search engine and, through it, users conduct over two billion searches a month. What's more, 97% of the searches are unbranded, telling us that its users are willing to discover new brands.
7. Grow Your Industry Reputation
Lastly, social media is the new networking. It's not just a vehicle for attracting new customers, but for establishing yourself within your industry.
This accomplishes two very important things:
1. You'll connect with other industry leaders. This gives you easy access to the latest industry news and carves you out as an expert within your niche.
2. You'll attract the best talent. The majority of applicants use social media to research the companies they're going to be working for. Make sure your social profiles paint a pretty picture.
Also, social media can help to humanise a brand. People increasingly want to see the faces behind their favourite brands, and 72% of consumers feel more connected to a brand whose employees share information on social media. Employee-created videos that share tips or celebrations, like birthdays, are great for building rapport with customers. This also shows a brand's commitment to transparency.
An active social media presence where you're consistently creating compelling and valuable content, and engaging with customers means that users will begin to see your brand as an industry leader.
Building authority for your brand can amplify the level of trust customers have in your business, and as we've shown above, brand loyalty directly impacts your bottom line.
Hire Reboot
Reboot Online Marketing is an SEO agency with a track record of maximising sales for our clients. We have worked with businesses in a wide variety of niches—from sports equipment to online marketplaces, home furnishings and more—, deploying a wide range of expertise across content marketing, technical SEO, digital PR and social media to drive relevant organic traffic to your most important pages.
For more information, check out our case studies or get in touch with us today.
This post was originally written in 2019, and updated for 2023 by Molly Willis.