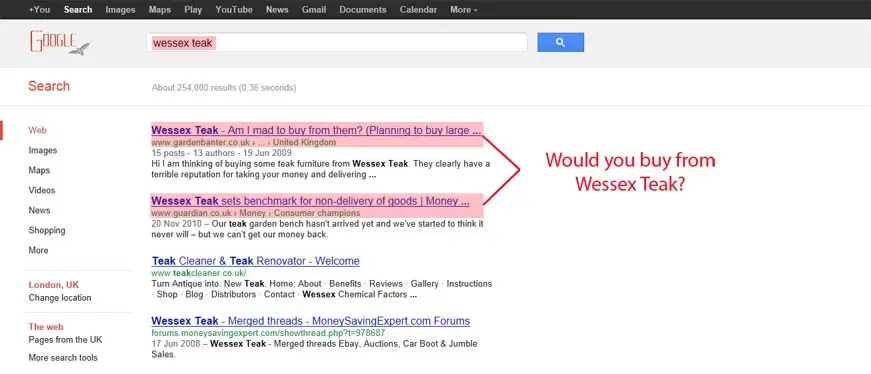 Reputation is everything. And online reputation is no different. It is estimated that over 78% of online purchases are completed only after the buyer has carried out some basic investigation of your company and site. What most people tend to look for are online reviews and these have become extremely important in today's online world. One bad review of your service or product can have such detrimental effect on your turnover that it's essential it is dealt with in an efficient and quick manner. Every good SEO company will be aware of the effects this can have on click-through-rates, engagement signals and ultimately, rankings. This is why Reboot Online marketing is offering Online Reputation management service (ORM). We offer a comprehensive audit of your website's online reputation using methods developed for some of the best known online entities to detect and pinpoint any negative influences that may exist on review sites, forums, blogs or social media sites. As most retailers will tell you, sometimes, negative feedback just can't be avoided. Delays caused by third parties (e.g., courier companies, suppliers etc.), unrealistic customer expectations or just plain old difficult clients, (they do exist; Really.) can all adversely affect your business with a minimum of effort or reason. We will help your company deal with these negative influences head on to ensure the good reputation you have worked for all those years is not unjustifiably tainted. Sample of the online reputation management services we offer
Monitoring Service :
We will continuously monitor your company's reputation online by scouring the net on a daily basis looking for negative reviews or comments that can be harmful to you. As soon as anything arises, we will contact you immediately with a plan of action before any damage can occur.
Repressive SEO :
If you already have negative comment/s about your company/brand/website, we will take action to deal with them so that they can be completely removed. If that is not possible, we can help encourage good reviews to show up on top of the negative reviews and hence reduce its harmful effects as well as increase your organic rankings.