Our proven enterprise SEO services have helped some of the biggest brands across an array of industries succeed on a vast scale. We understand that life at the top is competitive, which is why our tailored strategies are expertly designed to provide your company with an edge over the biggest names within your field.
Our proven and constantly developing search tactics will build upon your brand's reputation, ranking your site for the most in-demand keywords while producing authoritative content that will keep you a cut above the competition.
What is an Enterprise SEO Company?
The importance of SEO in the modern day is beyond question. Whether you're an ambitious upstart company or an established nationwide outlet, a well-executed SEO plan is pivotal to the success of your business.
While the wider principles of SEO remain the same for businesses of all sizes, however, the requirements of a large national or international company will differ substantially from those of a local business.
Enterprise SEO is an adaptation of the wider SEO principles to accommodate the needs of larger organisations. With larger companies likely to possess a greater search ranking and domain authority from the off, the goals of enterprise SEO strategies are vaster and more ambitious.
Whereas a small or mid-sized company may look to obtain a place on the first page of the Search Engine Results Pages (SERPs), a larger outlet may strive to top the list. Similarly, while a smaller organisation may avoid the highest ranking keywords and aim to rank for niche, longtail keywords, the biggest companies can set their sites on the words that are likely to drive the most traffic.
Additionally, as the largest companies can often have thousands of web pages, these companies require strategies that are more scalable and equipped to track the vast quantities of content, keywords, and backlinks already on the site.
As such, the best enterprise SEO agencies rely on additional skills, processes, and manpower to truly maximise your brand value online.
Why Choose us as Your Enterprise SEO Agency?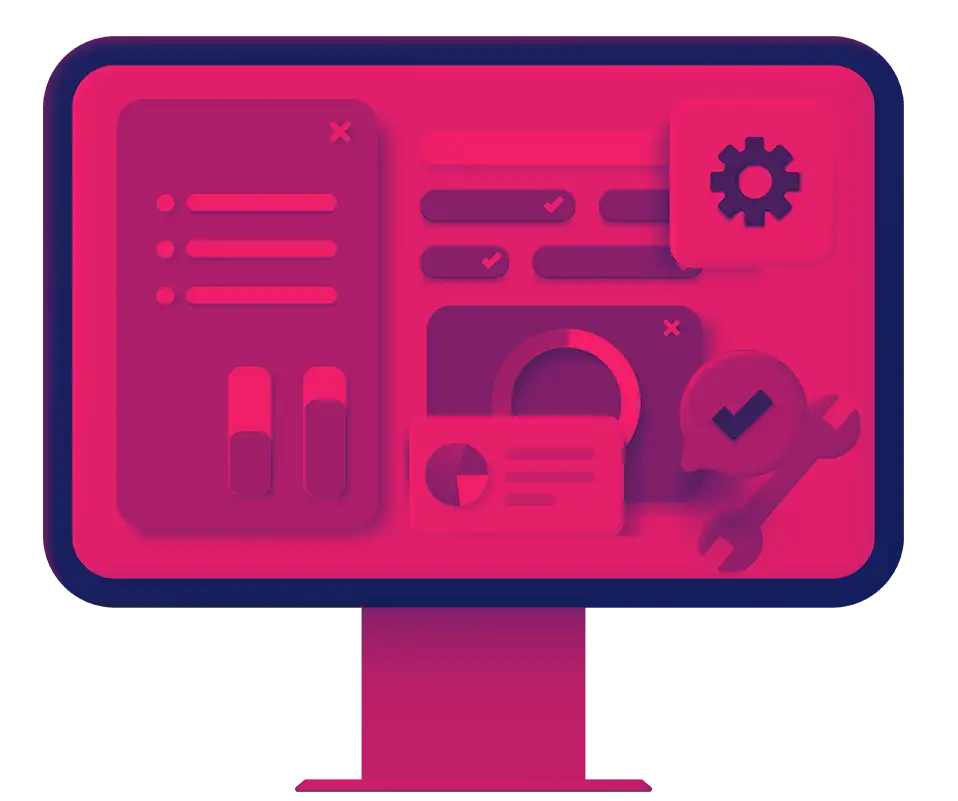 The days when SEO strategy could be considered an afterthought for large organisations are long gone. With the digital world becoming more competitive than ever, a well-utilised SEO plan is key to ensuring your company remains at the forefront of its industry.
While the internet is filled with SEO companies boasting about previous successes, few possess the skills, resources, or manpower required to maximise the reach of a renowned national or international client.
Reboot is a leading enterprise SEO company with a proven track record in achieving results for the biggest clients across a wealth of industries. Our diverse and scalable strategies can be tailored to suit businesses of all sizes, with our expertise and unrivalled resources allowing us to accommodate the needs of the biggest brands.
At Reboot, we understand that every brand is unique. Our peerless enterprise SEO services rely on cross-industry experience to create tailored strategies to help you dominate the SERPs. We utilise a string of proven yet constantly-evolving tactics to ensure your company remains a step ahead of its biggest rivals.
Innovation is paramount in the competitive world of enterprise SEO. This is why all of our processes are informed and enhanced by in-house trials, experiments, and analysis to ensure our approach remains the gold standard in the industry.
With designated teams for the main pillars of digital marketing – content, SEO, digital PR, and social media – we ensure that every aspect of your strategy is treated with the utmost time, care, and expertise.
How We Help Enterprises of All Shapes & Sizes
At Reboot, we understand that larger companies require a different approach when it comes to SEO. This is why we have a string of tried and tested enterprise SEO services designated to enable the biggest brands to thrive online.
Below, we'll cover each of these in more detail:
Enterprise SEO Audits
Technical SEO is pivotal for any large organisation looking to perform to its potential online. With Google's algorithms becoming increasingly sophisticated, any brand with serious ambitions of topping the SERPs in their respective industry must ensure their site is perfectly optimised to prevent their competitors from stealing a lead.
The primary goals of Google and the other main search engines (Bing, Yahoo) are to crawl, index, and rank your site as efficiently as possible. The easier the search engines find it to perform these duties, the greater your site will perform in the SERPs.
With larger companies often having thousands of web pages on their site, it's easy for many pages to slip through the net when trying to optimise your site in-house.
Our comprehensive enterprise SEO audits are designed to ensure your site is meeting the technical requirements that Google uses to rank your page. We combine leading SEO tools with advanced crawlers to identify the hidden issues preventing your site from fulfilling its potential in the search engines.
Our in-depth audits check every page on your site for relevancy, clarity, and authoritativeness to ensure your content is the best in its field. We look at backend issues like loading time and mobile optimisation to allow both google and site visitors to see your site in the best possible light.
Enterprise Digital PR & Link Earning
As both a digital PR agency and an SEO company, we understand the transformative impact digital PR can wield on an enterprise SEO strategy. This is why we have an experienced team of digital PR specialists who are experts in generating the widespread digital coverage craved by the biggest brands.
With over a decade of experience in a slew of industries, our unrivalled contact book ensures your company will be covered by the people and publications that matter most. Our best-in-class outreach approach is designed to secure relevant, authoritative coverage and backlinks that will keep your brand at the forefront of your industry.
Whether it's enhancing your brand authority with some expert content writing or securing global coverage with our targeted digital PR campaigns, Reboot has everything you need.
UX SEO
At Reboot, we understand the intrinsic link between user experience (UX) and SEO.
Easy navigation is paramount for any brand that seeks to satisfy the search engines while appealing to potential customers. This link becomes even more profound for larger sites with thousands of pages all fulfilling different purposes.
What's more, while a page on your site may be optimised for the search engines, that does not automatically mean it will resonate with readers. Fill your site with enough pages containing an unpleasant layout, confusing structure, or weak content, and you can expect to see your customers leave in droves. For this reason, you must ensure that all the pages on your site are insightful, entertaining, aesthetically pleasing, and relevant to your subject matter.
Our enterprise UX SEO services look beyond the core SEO principles to help you create the type of site that will appeal to your customers. We combine traditional on-site optimisation techniques with bespoke, brand-specific tactics that will enhance your content and take your site to the next level.
Benefits of Our Enterprise SEO Service
Our holistic enterprise SEO services are jam-packed with proven tactics designed to maximise the reach of the biggest brands. Hiring a leading enterprise SEO company like Reboot will provide you with a wealth of benefits, including: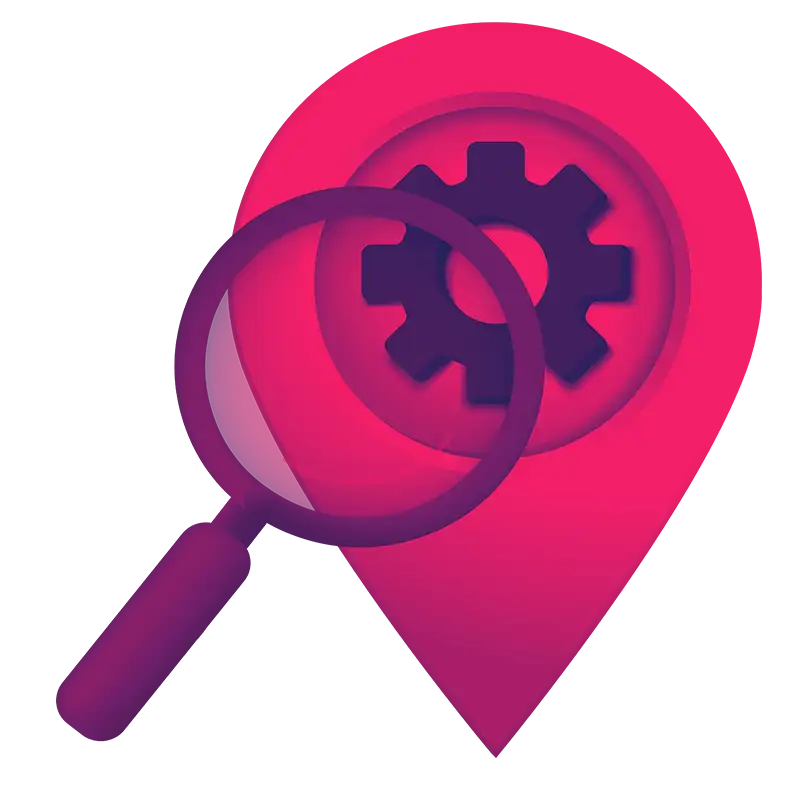 Years of Experience
Reboot has been a leading light in the competitive world of enterprise SEO for over a decade. Our elite in-house team are experts at arming your strategy with the vital fine margins key to success at the top of the SERPs.
Our constantly developing approach seeks to define the present while shaping the future of our industry. We produce our own innovative SEO experiments to uncover findings that allow us to hone our processes while advancing the industry as a whole.
Serious Scale
At Reboot, we understand that big brands have lofty ambitions. With a team of over 50 expert digital marketing and SEO professionals, we have the scope to produce large-scale strategies befitting a leading company like yours.
Our bespoke tactics have resulted in brands from a plethora of industries securing recognition on a global scale. From valuable placements in international publications to authoritative links from the most trusted outlets, we take your brand's recognisability and make it work for you.
Flexible Approach
Flexibility is at the heart of everything we do. With every company having different budgets, ambitions, and requirements, we understand the importance of having a customisable approach.
Our bespoke enterprise SEO strategies allow you to select the services most relevant to your company while leaving out the ones that aren't. With many large companies already possessing their own in-house teams, our work can be tailored to suit your needs.
With designated teams for all the key pillars of digital marketing, we have all angles covered. Whether you require a short-term consultancy to help your in house-team improve your site or the implementation of a holistic SEO strategy, Reboot has all the tools to help your company succeed online.
Results You Can't Beat
Our best-in-class enterprise SEO services are designed to get the best results for the biggest companies. Our bespoke tactics have transformed the online performance of clients in the most competitive sectors.
Whether it's increasing the organic traffic of a client in the vaping industry by 500% to achieving a string of high authority placements for companies in the homes and energy industries, Reboot has the tools to help your brand thrive.
Team Collaboration
Collaboration is king in the world of enterprise SEO. With the largest companies typically already having their own in-house staff and practices in place, we work with your team to achieve the best results for your company.
At Reboot, we understand that nobody knows your industry as well as the people who work in it. This is why we work with your in-house staff to produce solutions that combine their industry expertise with our innovative SEO practices.
Our unique approach seeks not to reinvent the wheel, but to make smart and efficient improvements to the excellent work your staff are already doing. By arming your staff with the most innovative industry processes, you ensure that you'll remain at the top of your sector for years to come.
People Talking About Our Work
Reboot's recognition goes beyond the words of our clients. Our cutting-edge SEO experiments have attracted attention and acclaim from some of the most trusted and recognisable voices in our industry, including: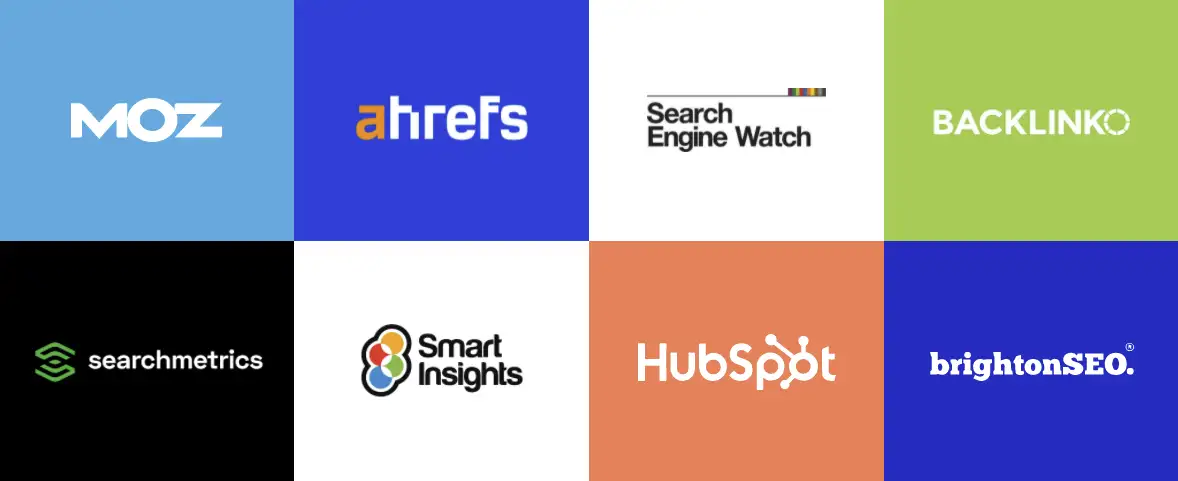 Brands We Have Helped
Our comprehensive solutions have helped clients from a variety of industries to fulfil their potential online. From fast-rising niche businesses to ubiquitous global brands, we've helped companies far and wide.
Here's a selection of some of the brands we've helped: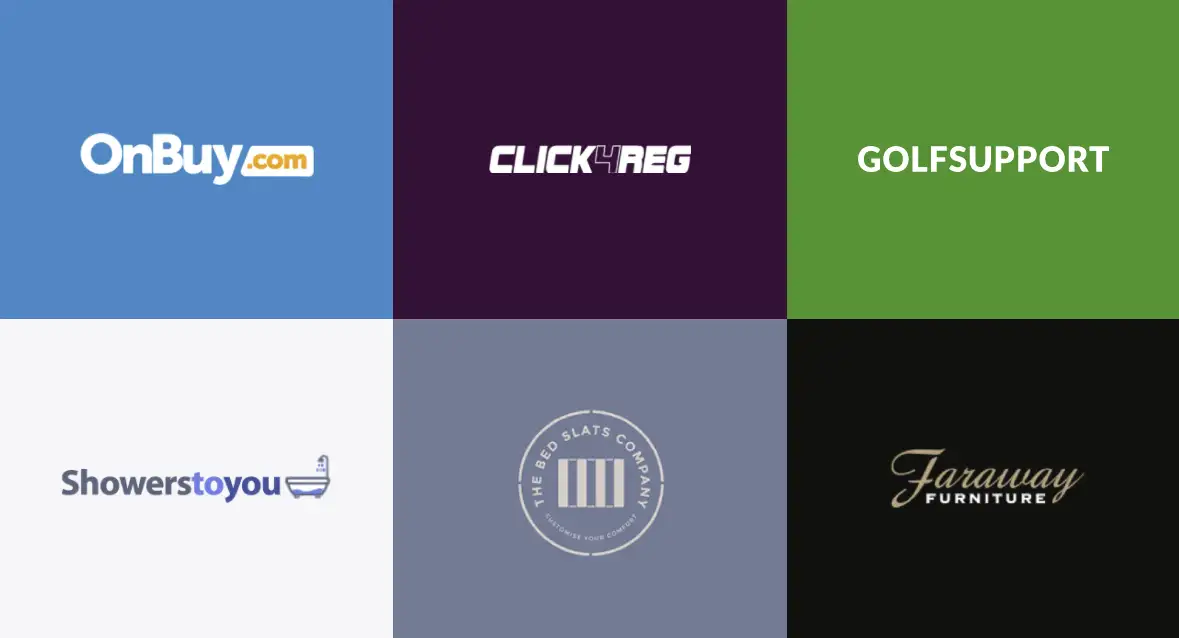 Enterprise SEO Company FAQs
Do I Need an SEO Company if I Have an In-House Team?
Yes. Outsourcing aspects of your SEO strategy to a reputable agency provides you with a unique opportunity to benefit from a company whose entire business model centres around the successful implementation of SEO.
While your in-house team may boast unrivalled industry knowledge, the time and outlay required to school them in the innovative, ever-evolving practices of a leading enterprise SEO agency can be challenging when factoring in primary day-to-day concerns like sales, revenue, and product development.
What's more, while your in-house employees may be exceptional SEO professionals, that does not mean they possess similar skills in all the fundamental areas key to digital success. A successful online strategy in the modern age requires a multi-faceted approach, meaning large companies are likely to require designated teams for content, digital PR, and outreach if they are to truly maximise their performance on the web. Unsurprisingly, the cost of employing and training a string of specialist teams can make a considerable dent in your profit margins over time.
Employing an SEO company like Reboot allows your in-house employees to benefit from valuable, proven insights that they can use to take your strategy to unimaginable heights. We combine SEO fundamentals with creative content and attention-grabbing digital PR campaigns that will leave customers coming back for more. With specialist teams in all areas of digital marketing, hiring an SEO agency like Reboot can be the perfect way to add new dimensions to an in-house SEO strategy.
How Much Do Your Enterprise SEO Services Cost?
The cost of hiring an enterprise SEO agency can vary considerably based on the services you require and the time spent working on your strategy.
At Reboot, we offer bespoke plans to suit the needs of every company. We allow you to pay for the services you require while leaving out the ones you don't. If these requirements change over time, then you are free to modify your services accordingly.
While the cost of our services depends entirely on the work we do, it's reasonable to expect a short-term SEO consultancy plan to cost substantially less than the implementation of a holistic enterprise SEO strategy. This is because of the increased time, outlay, and manpower involved in producing this type of work.
What if My Industry is Too Boring?
No industry is too niche or too 'boring' to benefit from well-executed SEO. Any business that has achieved success has done so because of the value it provides to swathes of customers. While your industry may not seem like the most exciting or searchable subject, there are numerous people on the internet in need of the exact product or service your company provides.
Our enterprise SEO services are designed to provide you with a vital edge over the main competitors within your field. We help your company rank for the most relevant, impactful keywords while producing content and campaigns that appeal directly to potential customers.
With a customised strategy centred around the needs of your target market, we will transform your online traffic and establish your brand as the go-to place within your industry.