eCommerce Content Marketing Agency
There's more to your content than the products you sell.
Let's face it: most eCommerce content is boring. The advent of eCommerce SEO has reduced once-great content marketers into doing their best impression of an AI copywriting tool in an (often failed) attempt to satisfy a search engine.
But what if it didn't have to be that way? Reboot is an eCommerce content marketing agency that marries the data-driven common sense of SEO with the creativity it takes to produce content that sticks. With us, you don't have to choose between the first page of SERPs and content that sounds like it was written by a human being. Take a bite out of both.
What Is An eCommerce Content Marketing Agency?
An eCommerce content marketing agency is a type of creative agency that specialises in strategising, crafting and promoting eye-catching content that will help grow the profile and brand awareness of an online retail business. eCommerce is a highly competitive industry, and great content is one of the best ways of making your business stand out, but it's a lot harder than it sounds.
Content marketing is an online-first discipline nowadays, and it's nigh on impossible to do top-tier online marketing without a solid understanding of SEO. Therefore, the best eCommerce content marketing agency might actually be an SEO agency, like Reboot.
Reboot is an industry-leading eCommerce content marketing agency with more than 15 years' experience in crafting online strategies for eCommerce businesses. We have the right combination of technical expertise and fresh, fun creativity to engage your target audience and deliver tangible results for your eCommerce content projects.
Signs You Need An eCommerce Content Marketing Agency
If you're an early-stage eCommerce business, or you're used to handling things in-house, it can be daunting to consider hiring an eCommerce content marketing agency. But we want to let you in on a secret: you already have the first sign of a business in dire need of content marketing services. You have a website.
Did you know that 68% of all online experiences begin with a search engine? This means that if your website isn't optimised to be found by your target audience, they'll go elsewhere. Users aren't looking for your products specifically, they're just looking for products. Your super cool—and super expensive—website won't mean a thing if nobody's visiting it.
You don't have an existing content strategy
Your blog section is being neglected
Your pages aren't optimised for relevant keywords
You don't know what "topic authority" is
Your traffic isn't staying on your site
Read more: "10 Signs You Need An SEO Agency"
eCommerce Content Marketing Agency Benefits
There are no downsides to hiring an eCommerce content marketing agency or an eCommerce SEO agency more generally, as long as you choose the right one. Reboot combines expertise across the digital sphere to deliver content that gets seen and resonates with exactly who it's supposed to: your target customers. We show people the power great content can have when it's delivered with precision, intelligence and just the right amount of pizzazz.
The benefits of hiring Reboot as your eCommerce content marketing agency include:
Retain and grow your site traffic. There's a technical term for what happens when a search engine user clicks onto your result, and then swiftly exits when they don't find what they're looking for. It's called your bounce rate. eCommerce content marketing can bring this right down. Reboot can increase your scroll depth with engaging content that hooks the user in and then guides them towards a purchase with UX optimisation.
Grow revenue from organic search. The true beauty of content marketing in the digital age is that it's not marketing at all—not in the traditional sense. With SEO, your audience comes to you, primed and ready to purchase, as long as they find what they're looking for. That's where Reboot comes in. We're here to make sure they get it.
Increase brand awareness. Search engine visibility isn't rocket science. The higher you are in the rankings, the more visible you are. The more terms you rank for, the broader your audience is. eCommerce content marketing can help you weaponise underserved elements like your blog section, turning you into an authority on your topic and sticking you firmly in the minds of your target audience as a trustworthy source.
More content for socials. While eCommerce content marketers aren't inherently social media gurus, there's no denying the overlap between the two areas. Blogs compiled using keyword research and written by a content professional not only bring in organic traffic from search engines, but make fantastic, high-engagement social assets as well.
Reduce cost per acquisition. Fun fact—no, we mean really fun: SEO-driven content marketing, like the kind provided by Reboot, can reduce your average cost per acquisition by 87.41%. Wouldn't it be nice to have assets sat passively on your website, generating that kind of value? It's all possible with the help of an eCommerce content marketing agency.
Read more: "11 Benefits of eCommerce SEO"
Integrating SEO, Digital PR and Content Marketing
Some agencies do content marketing, some others SEO, and others do link-building and digital PR. At Reboot, we do it all. We operate from a philosophy that all these elements are connected and work as one to deliver real, long-lasting results for our clients. And our approach has been proven time and time again.
We helped one client rank for 594 keywords in the UK alone from a single blog post, while another earned more than 62 SERP features just from the re-optimisation of outdated blog content. We can do the same for you—you need only ask.
Our eCommerce Content Marketing Process
eCommerce Strategy & Planning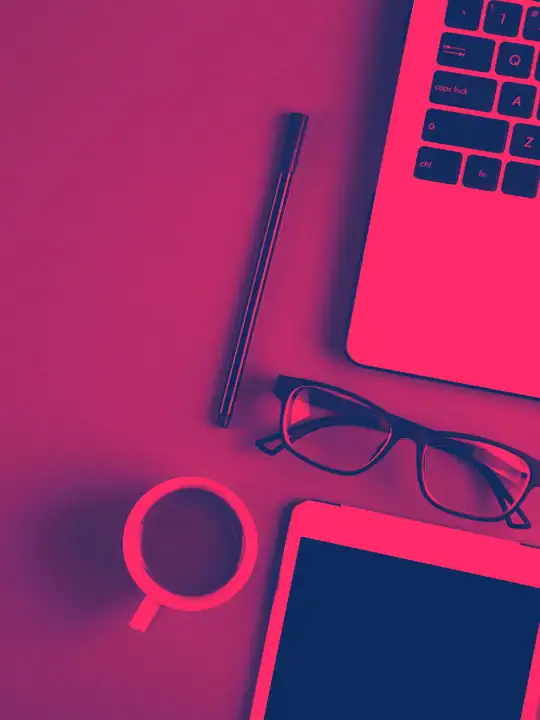 Some content marketers will tell you that they've cracked the code, that they've invented the perfect content marketing checklist to run through with every client. They're full of crap.
Every website—no, every business—is unique. It sells different products, or provides different services. How then can their content marketing process be the same?
We don't believe in one-size-fits-all anything for our clients. Whether it's content marketing, SEO or digital PR, we approach every project with an open mind and a fresh pair of eyes.
Some eCommerce businesses already have great on-site content. Their product pages tick all the boxes, their blog section is churning out high-quality thinkpieces on a regular basis, their category pages look and perform as they should… but they're not getting engagement or sales. Maybe what they're lacking is off-site content, or user-generated content. That's where we come in.
This is just one example. The point is, we treat every project for what it is: an original business and website with its own unique needs.
That's why, in our eCommerce content marketing strategies, we take a holistic look at the site. We discuss your goals, analyse your competition and review the history of your site to come up with a completely bespoke strategy.
eCommerce Keyword Research
While it might sound a bit old hat, keywords still are the, uh– key (we apologise) to getting seen online. It's the beauty of content marketing in the digital age. You don't need to do any market research to find out what your customers want: they're telling search engines every single day.
Keyword research sounds simple: invest in a high-quality SEO tool, type in search terms that are relevant to your business, pick the best ones and optimise your pages for them.
Well, technically yes. But also no.
Identifying the right keywords and creating a content plan around them is a time-consuming process that can only be effectively done by someone with experience of getting eCommerce websites ranking in top positions on SERPs.
Sometimes, it means analysing your high-ranking competitors, looking at wider industry trends or creating a strategy that spans a variety of search intents, including:
Conversion
Education
Information
Entertainment
... and many more!
Tell us, what eCommerce content marketing agency is better placed to choose your keywords targets than one that is also an SEO agency?
eCommerce Content Creation
You didn't have all that eCommerce keyword research done for nothing, did you?
Content marketing in the digital age is online-first and therefore keyword-driven. This is particularly true for eCommerce businesses.
eCommerce content creation therefore requires an in-depth and industry-proven understanding of how to properly target high-value keywords, particularly when it comes to on-site content like your category and product pages. In other words, it requires SEO.
Our content marketing team is driven by a killer combination of SEO understanding and raw writing talent, supported by a team of graphic designers to help your pages look as good as they read to both users and search engines.
eCommerce websites also need diverse content. More than most other industries, businesses in the online retail sector need to work with an eCommerce content marketing agency that can juggle:
The homepage
Category pages
Product pages
Informational landing pages
Metadata
Blogs
Off-site content
Digital PR assets
Reboot has proven experience of handling complex content projects, producing engaging work that follow the unique brand guidelines and tone of voice of each of our clients while highlighting the products' key selling points.
eCommerce Outreach
This is where things get really juicy.
As outreach specialists, let us just say: the value of outreach in eCommerce content marketing efforts is often wildly underestimated.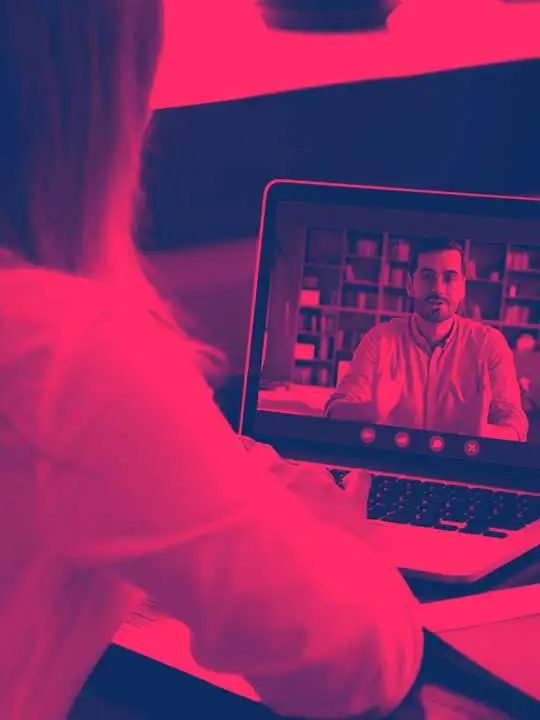 So your eCommerce content marketing agency has identified a bunch of keywords… Excellent. They've produced great content that looks great and accurately targets the search intent of each relevant keyword… Fantastic.
What now? Are you just going to sit back and wait for the traffic to find you?
If there's one word that can be used to describe the SERPs for commercial keywords in any industry, it's competitive. Every eCommerce content marketing agency is following a similar process in terms of keywords and content creation. Sure, it's a question of doing it a lot better than everyone else, but this isn't enough to get you ranking where you need to be.
Once your content is live, you need people to find you. Outreach is how you accomplish this.
Targeted eCommerce outreach tactics like digital PR give you the ability to further amplify the authority of your webpages, making you easier to find. This can improve the visibility of your entire site, as well as promote specific categories and products when they need a boost.
Digital PR is our wheelhouse. At Reboot, we have a hard-earned industry reputation for eye-catching digital PR campaigns—from the serious to the downright silly. We come up with the very best ideas, make the very best assets and earn the very best links from relevant publications in your industry or target region… if we do say so ourselves.
eCommerce Content Reporting
Of course, any eCommerce content marketing campaign is only as good as the results it produces.
eCommerce content reporting exists for one reason and one reason only: to justify the project's ongoing existence. It allows you to directly attribute gains in traffic, sales and revenue to the content marketing campaign and calculate your return on investment.
Without this information, you could be throwing money down a drain, for all you know.
Reboot is a commercially-minded eCommerce content marketing agency. We always keep return-on-investment in mind which allows our brands to grow alongside us. This has allowed us to retain clients for 7+ years and counting, and helped us grow small businesses into multi-million pound enterprises.
We actively track and report on how your eCommerce content is performing across a variety of metrics and tools, including both Google-specific tools like Google Analytics and Google Search Console and third-party ones like SEMrush and Ahrefs. These industry-standard analytics provide an objective and all-encompassing view of your eCommerce content, helping to build trust and accountability in our client relationships.
eCommerce Content Marketing FAQs
How much does eCommerce content marketing cost?
There's no clear answer on this. The best eCommerce content marketing agencies don't use package pricing, so we certainly don't.
The cost of your campaign will depend heavily on the size of your website and the extent of the work that needs doing, as established in your eCommerce SEO audit. For a benchmark figure, any decent SEO or content marketing campaign will cost you at least £2000/month.
Some agencies or independent content marketers will try to sell you cheap cookie cutter campaigns that offer limited results, as they're essentially repeating the same things every other website in your niche is doing. How is this supposed to help you outrank them?
We get it: cheap content is appealing, and a high price tag doesn't always guarantee good quality. It does, however, weed out a lot of the bad. This is an industry where "buy cheap, buy twice" definitely applies.
How long does eCommerce content marketing take?
Sorry to use this one twice in a row but… there's no clear answer on this either.
Every keyword your site is targeting—which in eCommerce could be hundreds, if not thousands—is running in a different race. There are so many variables at play, some within our control, such as the amount of backlinks a page has or how well-optimised it is for a particular keyword, and some not, like how competitive a keyword is.
We're interested in broad increases across the whole site and aim to start producing some traction within three months.
The most important thing is that no SEO or content marketer can promise you overnight rankings, as they don't control Google.