Online gambling websites—including online casinos, poker and sports betting sites—present a unique set of SEO challenges. Meeting these challenges requires the kind of specialist experience that is best provided by an SEO agency.
Reboot is one such agency, and we've achieved some insane results for our gambling sector clients. We're sharing our expertise in this guide to gambling SEO.

What are the biggest SEO challenges for gambling websites?
Regulation
Gambling is, in terms of marketing, one of the most heavily-regulated industries in the world, alongside alcohol, tobacco, pharmaceuticals and—who could forget—porn. These regulations are getting stricter year by year, with additional protections for under-18 year olds and further limitations on social media advertising having both recently been introduced in the UK.
What's more, these restrictions on marketing and advertising obviously differ from country to country, throwing a further spanner in the works for online gambling websites seeking to attract an international audience.
Pay-per-click (PPC) advertising is tightly regulated on Google. In most cases, Google allows state-run or state-licensed entities to advertise with some limitations, but in several countries, gambling advertising is banned altogether. In addition, eligible websites must apply for certification with Google itself.
Organic SEO is different, as it isn't technically advertising. Rather than customers being sought out by companies, it is customers who do the seeking, making SEO a form of inbound marketing. As such, there are currently not any restrictions targeting how companies are allowed to optimise for organic search.
Don't get the wrong idea—this isn't a green light to do whatever you want. Google and all its competitors are extremely regulation-conscious, so your gambling SEO efforts still need to comply with local government regulations. This generally means that SEO tactics should be socially responsible and not:
Manipulative
Misleading
Exploitative
Targeted at minors
Rapidly changing content
It's hard to think of an industry where on-site content changes as frequently as gambling. Types of dynamic content in the gambling industry might include:
Sports betting
Online casinos

Live scores
Upcoming games
Time-limited promotional offers
Bet builders
Latest sports news

Time-limited promotional offers
Total winnings
Live casinos
Jackpots
Popular games
Typically, these are done using widgets, plugins and APIs. However, this can create issues with the time it takes your site to load, which has a direct impact on both your crawlability and your ranking potential. You need to work with a gambling SEO agency that can both technically manage these dynamic content types and maximise your page speed.
Additionally, it can be very hard to create evergreen content—content which has long-term value—in the gambling industry. This is usually a pillar of SEO content strategies in other sectors. Gambling content needs to rank at the right time, or it typically won't rank at all. Having an agile strategy is therefore of critical importance.
Low quality links
Unfortunately, gambling, online casino and sports betting SEO is rife with bad advice and spammy link-building tactics—often they come as part of the same package.
Link-building is one of the main pillars of SEO. Backlinks—links on another website pointing towards your own—are interpreted as a trust signal by Google, helping them identify high-quality sites. It's a digital form of recommendations or word of mouth advertising—the more backlinks a site has, the more likely it is to be of value.

Because of the tough regulations, link-building is a bit more challenging in gambling SEO. A strategy many SEO agencies usually rely on is guest posting: publishing a blog on a third-party website containing a link back to your domain. However, guest posts on gambling topics can easily come across as promotional and violate advertising and marketing standards.
Additionally, there is a large number of low-quality websites in the gambling industry you do not want linking to your site. Their bad karma with Google will rub off on you if you're not careful.
This tricky link-building landscape in gambling sometimes gives rise to SEOs dishing out terrible or misleading advice, such as using private blog networks (PBNs)—a big no-no—or relying on affiliate networks, which do have some value but often don't provide link equity due to Google recommending they be tagged with "nofollow" or "sponsored" attributes.
Top SEO Strategies for The Gambling Industry
SEO covers a wide range of technical, content and link-building considerations. While they're all important, some are going to be a higher priority for gambling websites. These are the most important things your SEO strategy needs to include:
Technical SEO for online gambling websites
Site architecture
Online gambling sites can have a huge number of pages, depending on the specific niche. Sports betting websites in particular can have page counts in the hundreds of thousands.
Using industry-standard SEO analytics tool Ahrefs, we calculated the average number of crawled pages for the top five biggest sports betting companies in the UK, and found that they have an average of 295,441.6 pages. This includes individual landing pages for every sport, match, game and race, as well as bet builders and responsible gambling advice.
How these pages are organised in your site architecture—how they all link to one another—is crucially important. SEO crawlers or 'spiders' like Googlebot jump between the links on your website to discover ('crawl') and index your content. If pages are missing from the site structure—if they're 'orphan' pages—they are unlikely to be crawled and indexed, and if your site structure is too complicated or confusing, it can impact your ranking potential.
Site speed
Gambling websites are usually highly visual. As we mentioned earlier, they often feature not just images but different types of dynamic content as well. These elements can easily cause issues with site loading speed if not managed properly, which will affect your ability to rank.
PageSpeed is a direct ranking factor with Google, as slow-loading sites use up more crawling time (known as 'crawl budget') and provide a negative user experience. This creates a vicious cycle where you rank poorly for target keywords, and the little organic traffic you do have gives up on you before your content has even finished loading. Google interprets this as a signal that your site isn't providing value, and pushes you even further down the results page.
Google doesn't give exact answers as to what a 'good' loading time is, but instead assigns websites a PageSpeed score. You can check your current score with Google's free PageSpeed Insights tool.
Gambling websites are in a tricky situation when it comes to Page Speed. The dynamic elements slowing down loading times are a pretty vital part of the user experience, even if they negatively impact site speed… which is also part of the user experience. You need an SEO agency with the technical know-how to minimise the impact your visual content has on site speed.
International and multilingual SEO
Despite regulations differing between countries, gambling is a truly global business. This is especially true of online casinos—Bet365, arguably the world's biggest online casino, ranks in 106 different countries, according to Ahrefs.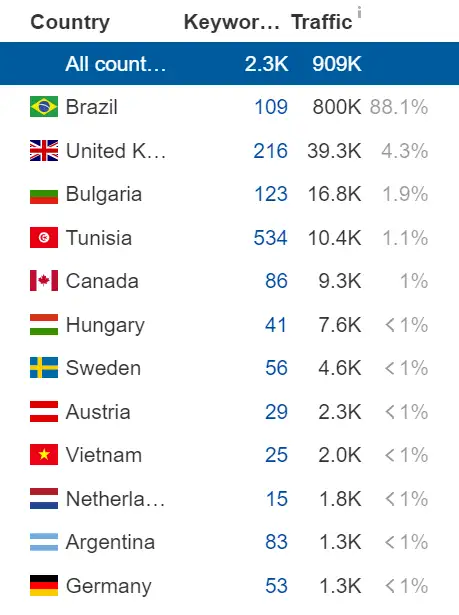 This brings the tricky territory (see what we did there?) of international and multilingual SEO into play.
Now, first things first: although they overlap pretty significantly, international SEO and multilingual SEO are not the same thing.
International SEO is about localisation—targeting different regions or countries—whereas multilingual SEO is, as the name suggests, about translation or transcreation of content. A site might require multilingual SEO but be targeting only one country—multilingual SEO in English, Mandarin Chinese, Malay and Tamil in Singapore, for example—or require international SEO but only be targeting English-speaking countries.
We've lumped them both together in this case because for gambling and online casino SEO, both are often required.
Not every SEO agency is going to be equipped or have the necessary experience for multilingual or international projects. This is one of the biggest reasons you should never choose your SEO agency based on factors like price or them being local to you—it should always be about their experience.
Content marketing for online gambling websites
Content calendars
Keep a content calendar. Seriously, if you're not doing this already… What's the matter with you?! You're making life way too difficult for yourself.
Content marketing in gambling SEO, particularly when it comes to sports betting, is largely event based. The overwhelming majority of your on-site content will revolve around big games and upcoming tournaments.
Devising your strategy around a content calendar allows you to be adaptable and target seasonal trends, maximising the visibility of your high-value betting pages. Ideally, you want to be planning content several months in advance.
Conversion rate optimisation
Online gamblers are a pretty hasty and decisive bunch. If they don't like what they see, they're likely to leave. One study found that if a player doesn't convert from free to paid within 24 hours, it's unlikely they ever will. Plus, we know from separate SEO research that it takes a matter of milliseconds for a user to decide whether they like your website or not.
In gambling SEO, conversion rate optimisation (CRO) is centred on a few main things: your site's appearance and usability, and the customer incentives available. In other words, your site needs to look spiffy and entice customers with better odds and offers than your competitors.
This needs to be the case across all your landing pages—pages that are designed to target keywords and capture organic traffic.
Conversion rate optimisation sits in the intersection of SEO and UX, so you need to make sure you're working with an agency with experience in both. This could be the difference between you just having traffic and you having actual customers.
Meta data
Take a look at the search engine results page (SERP) for most high-value online gambling keywords and you'll notice that the top-ranking results all have something in common: their meta titles and meta descriptions are all chock full of incentives and calls to action.

Meta titles and meta descriptions are the main pieces of information that appear on SERPs. They exist mainly to give both search engines and search engine users an idea of what content they can expect to find on your page. This also makes them an opportunity to directly compete with the other results on the SERP, and capture the attention of potential customers.
You can and should submit your own metadata to search engines when uploading your pages. Unfortunately, that doesn't always mean the search engine will use it. It's usually the meta description that gets disregarded, rather than the meta title, with search engines choosing to feature an extract of your on-page content as the description instead.
It's quite common, in gambling and online casino SEO, for metadata to feature betting odds and live promotional offers—such as "Bet £10 And Receive £30 FREE Bets!" or "50 Free Spins!"—to incentivise customers to click through to the page.
Off-site SEO for online gambling websites
Digital PR
Low-quality, spammy backlinks are rife in any industry, but especially in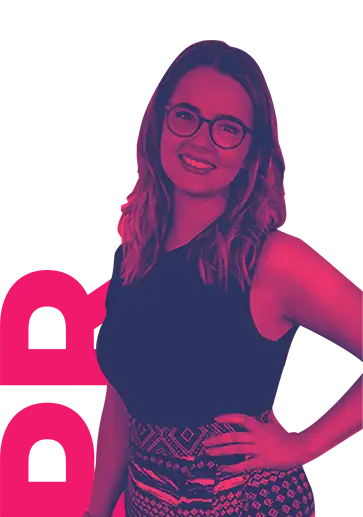 gambling. Many SEOs—by name, not by nature—will tell you that this is inevitable because of the strict regulations.
At best, they'll recommend affiliate networks, which are common and completely legitimate, but not as high-value as they're made out to be in terms of link equity, as Google recommends that affiliate links be flagged either as "rel=sponsored" or "rel=nofollow". This means that 'link juice'—the authority of one site passing to another—cannot be passed through this link.
Digital PR is a great alternative link-building strategy for the gambling industry, as it gets around many of the hurdles in online casino and sports betting SEO. Digital PR is, in a lot of ways, a lot like regular PR—it gets you coverage in relevant industry publications, amplifying your brand. However, digital PR's main objective is to get links from these publications—which are often very authoritative in the eyes of Google—pointing back to the website we're amplifying. These are high, high value links that can help send your domain rocketing up the search results.
Of course, like any marketing tactic in gambling SEO, it's important that the content not be overly promotional, or it risks violating advertising regulations and landing you in hot water with regulatory bodies and with Google. It's therefore crucial that the team doing the ideation for digital PR campaigns is creative and sufficiently in tune with what journalists want to come up with clever, non-promotional ideas.
Backlink auditing
You thought we were done talking about shady link-building practices in gambling SEO? Sorry to disappoint. The harsh reality is that if bad SEO advice isn't screwing up your backlink profile, competitors might just do it for you.
Link spam attacks are fairly common in gambling SEO. This happens when a competitor site creates hundreds, maybe even thousands, of low-quality backlinks pointing towards your website in order to damage Google's trust in your domain. After all, to them, it looks like you're the one building these links.
Regular backlink audits can help you catch and disavow link spam attacks before they have a chance to do any real damage. Plus, Google loves sites that are well-looked after, so it's an opportunity to show them that you're on the ball.
Integrated marketing strategies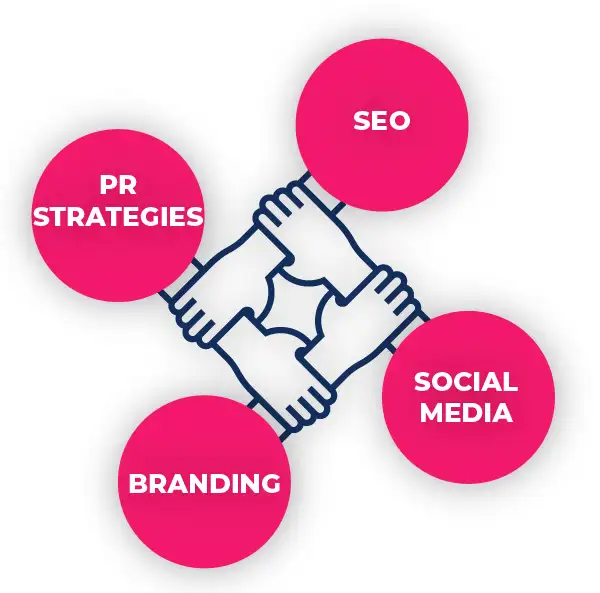 SEO is just one of several marketing strategies you'll probably be using to acquire new customers. You probably have a social media strategy and maybe some traditional billboard or direct marketing.
Whenever a new campaign is launched, it can result in a lot of people talking about you online. Ideally, you want all the mentions of your brand name in high-quality websites to contain a link to your domain.
Coordinating your social, branding and other marketing strategies can, among other things, make your SEO team more aware of when the brand is likely to be talked about online so they can monitor for unlinked brand mentions, get them linked and drive that sweet link equity to your site.
Online reviews
Reviews are one of the most important things that people look at before deciding to commit their money to a business. Increasingly, it's one of the most important things Google looks at too, in order to evaluate a little something it likes to call E-A-T.
E-A-T, in SEO, stands for 'expertise, trustworthiness and authoritativeness'. See, Google wants to provide the highest-quality results possible to its users, and was getting a little tired of low-quality websites and companies being able to cheat their way to the top with keyword targeting and link-building. So, for the past few years, it's been trying to identify three qualities that can't be faked: subject matter expertise, trustworthiness by real customers and authority in your industry.
This is obviously extra important in the highly-regulated gambling SEO, where Google doesn't want to get caught out amplifying a provider that is in any way manipulative.
Online reviews are a signal of legitimacy to both potential customers and to Google that people are using your site. It doesn't even matter so much how good the reviews are, to an extent. Obviously, you don't want to be bombarded with 1-star reviews, but research has shown, at a local level, that Google puts more weight on the number of reviews than on their rating, so a few 3-star ones won't hurt you. Google just wants to know that your website is providing the services it says it's providing.