Nowadays, it all starts with a search. Year on year, online searches are continuing to shape the way we do business, representing an ever-greater share of both B2B and B2C transactions. Whether you're a small business looking to convert local web traffic into footfall, a niche service provider trying to find your audience or a large corporation that needs to stay ahead of the market, investing in SEO services stopped being optional in the struggle to remain competitive a long time ago - it is now a marketing fundamental.
The catch is, SEO is as competitive as any other industry, with a search for SEO agencies bringing up 26 million results in the UK alone. Finding the best SEO agency for your business can be an overwhelming process. How do you separate the sheep from the goats (or G.O.A.Ts)? Reboot is here to help with everything you need to know about hiring an SEO company.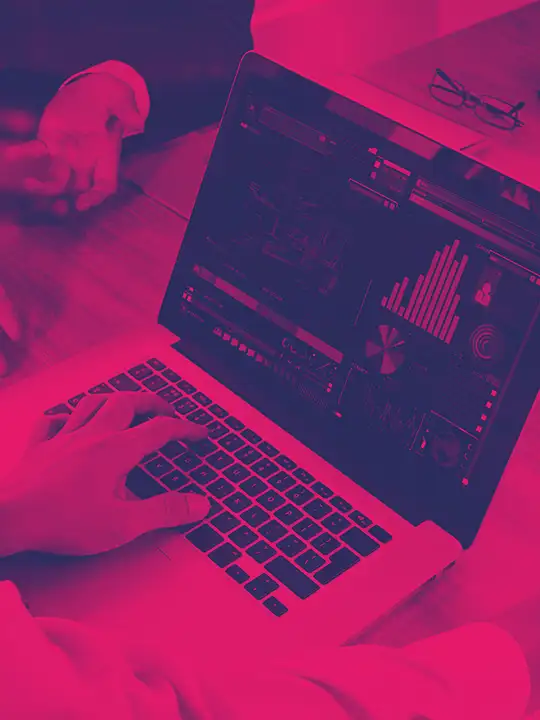 What is an SEO agency?
An SEO agency is a specialist marketing agency focused on increasing the visibility of your website on search engine results pages (SERPs). SEO combines elements of programming, web development, content marketing and digital PR to win the trust of search engines, push your website up the rankings and attract qualified inbound leads.
In short: it connects you to customers looking for your exact products and services.
Some marketing companies might offer alongside other services like branding or traditional marketing, but SEO agencies are specialists in the complex, multi-layered business of search engine functionality.
Reboot is one such agency. We work across technical SEO, content, link-building and digital PR and to create original campaigns that search engines love. Our innovative four-pillar approach, developed through constant in-house experimentation, has made us industry leaders and garnered incredible results for clients such as Just Eat, eToro, uSwitch and more.
Find out more: What is an SEO agency?
Why should I hire an SEO agency?
Chances are, if you've found your way here, you already know the answer to this: because you can't afford not to anymore.
It's hardly groundbreaking to say that we all use search engines as a primary port of call for finding products and services. It's fast, it's easy and it's generally pretty reliable. The statistics on search engine usage support this: 99% of consumers and 90% of B2B customers use search engines to research potential transactions before making a purchase.
If you aren't capitalising on this, you're missing out on huge amounts of potential revenue.
Let's say, for example, you're a car insurance provider. According to Ahrefs, the term 'car insurance' is searched approximately 447,000 times per month in the UK, with an estimated 251,000 in organic traffic for the top ranking result. If you're not ranking on the first page, you're failing to capture hundreds of thousands of prospective leads.

Now, of course, 'car insurance' is a highly competitive term. The majority of the websites on the first page are household names with a domain rating (DR) - a metric used by SEO tools to calculate how authoritative a particular website is by search engine standards - in excess of 70. Interestingly though, there is a lesser known provider, Elephant, with a DR of just 37 nestled in the top ten, proving that it is possible to compete with the big guns with a great SEO strategy.
The point is, none of these websites got to the first page of SERPs for a high-value term like 'car insurance' through sheer dumb luck. They needed SEO expertise, which is where an agency comes in.
Find out more: Why hire an SEO agency
What are the benefits of hiring an SEO agency?
A better question might be: what are the benefits of working with a good SEO agency. As we'll get into shortly, not all agencies are made equal.
When it's done right, SEO is the kind of thing that pays constant dividends on itself. Some benefits of SEO are pretty self-evident: improved rankings, increased revenue from online channels, more brand visibility… But these are just the start.
SEO has a pretty extensive list of benefits, and top-tier agencies are the providers best positioned to deliver them.
A DOUBLE WHAMMY OF ROI. That's a nice website you've got there. It'd be a shame if it were completely pointless. A well-built website isn't cheap. If you've invested in one and you aren't getting significant - or any - organic traffic, your costly online presence is more or less a waste of money. SEO delivers an ROI of up to 12.2x of marketing spend by making your website profitable.
MEASURABLE RESULTS. There's a bit of a misconception with SEO that the ultimate objective is to increase rankings. This is obviously one of the objectives, but 'increase rankings' is vague and ultimately gainless on its own. Peaking at 42 on SERPs when you previously weren't even being indexed is an increase, but you still won't be deriving any value from it. SEO agencies track a variety of metrics to evidence the value of their services over time.
FAST AND EFFICIENT DELIVERY. This is a major benefit of working with an SEO agency over a freelancer or a team of freelancers. The best SEO agencies are smooth-running machines with multiple specialists in the different pillars of SEO working together to provide a quick turnaround and deliver campaigns at scale. Whereas overloading one freelancer with the work of an entire team or attempting to coordinate separate providers causes delays to the implementation of a project, working with an SEO agency promotes maximum efficiency.
INDUSTRY PROVEN STRATEGIES. Or should we say industry provING? The number one reservation business leaders have about SEO is: "How do I know it works?". Well, in our case, the answer is simple: "because it is working, right this second - and we can prove it". SEO agencies are forced to market themselves on their case studies and their results, which should be continuous. There is no guesswork, because we know what we are doing and we do it every single day.
UP TO DATE EXPERTISE. SEO, like all digital industries, is constantly evolving. In 2020, Google made more than 4,500 updates to its algorithm, which SEOs have to adapt to. Keeping up with search engines and outperforming competitors means being both innovative and clued-in. Agencies and their employees are the backbone of the SEO community, which is the best place to share knowledge, learn new skills and generally be up to speed with what's working for clients.
Find out more: 16 Benefits of Hiring an SEO Agency
Signs you need an SEO agency
1. Your online presence is or should be a major revenue stream
The simplified version of this is 'if you have a website, you need SEO'. After all, a larger share of all transactions are happening entirely online every year. But there are certain industries where your online presence is a make or break part of the business, or, in some cases, is the business itself. Companies that need SEO the most include:
eCommerce
Local businesses
Professional services
Online marketplaces
Comparison sites
Review websites
Enterprise sites
Blogs
2. You have a great-looking website, but no organic traffic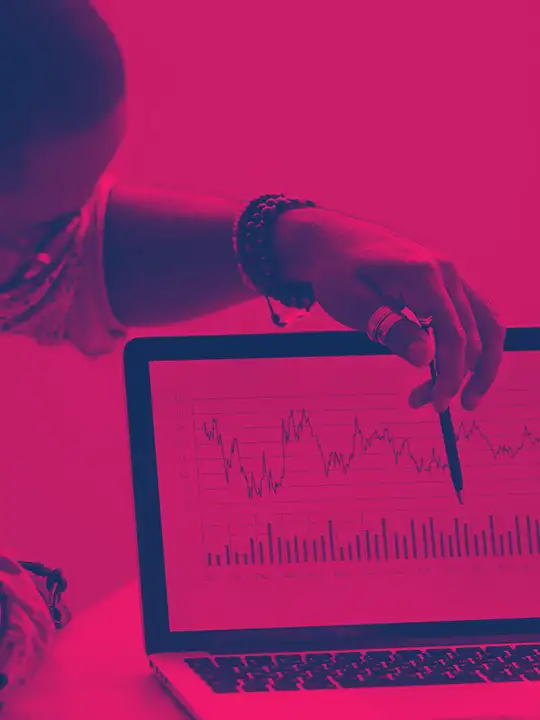 You invested in a website for a reason: so that people could use it. The prettiest website in the world is not going to rank by itself - search analytics giant Ahrefs found that 90.63% of content in its index of over one billion pages receive absolutely no traffic from Google. No traffic = no conversions = no return on your investment.
3. You're relying on PPC
Now, we're not just here to talk smack about PPC, or pay-per-click advertising. There are many use cases where PPC can be a high-value strategy, such as for short-term seasonal campaigns (a costume shop at Hallowe'en, for example) or acquiring customers where there's a high profit margin and/or lifetime value (a dentist acquiring new patients, or a university looking to attract students).
However, PPC is a high-cost investment that requires constant experimentation and fine-tuning, meaning you can often lose money before you start earning it. Clicks also don't guarantee conversions, and if your on-site user experience is bad, you'll be paying for clicks that don't yield any results.
SEO, meanwhile, takes a holistic approach to winning you traffic that converts, including making sure your website is in tip-top condition. Organic results on the first page of SERPs also have a click through rate (CTR) of 77.2% compared to just 3.17% for paid ads.
4. You are receiving organic traffic that isn't converting
This is a big reason why SEO agencies track a variety of metrics besides rankings and traffic: to understand how people are using your site, rather than just if they are using it. Are people clicking through from SERPs, then leaving? How long are they staying? Which pages are they visiting if they remain on-site?
All of this data about user behaviour can then be analysed to determine
What information people are looking for
Whether they're able to find it, and
What can be done to guide users towards a conversion
5. The following terms mean nothing to you
Topical authority
User intent
Natural backlinks
Digital PR
Internal linking
Page experience
These are some of the most important building blocks to a great SEO strategy - and it's not even a comprehensive list! If any of the first four signs apply to you and you don't have a thorough understanding of the above concepts, get to finding yourself an SEO agency stat.
Find out more: 10 Signs You Need An SEO Company
Why you shouldn't DIY your SEO
Ever find yourself Googling around the SEO space and suddenly being bombarded with ads assuring you that you too can outrank even the fiercest competition with DIY SEO tactics? I mean, how hard can it be - it's just about keywords, right?
Wrong. This is an all-too-common misconception based on an inaccurate understanding of search engines that has been out of date pretty much since Google, with its ever-increasingly intelligent algorithms, entered the playing field in the late 1990s. Anyone assuring you that SEO is as simple as planting a few keywords on a page is either wrong or trying to sell you a solution that won't work.
SEO in 2022 is a multi-pronged operation that should, at minimum, account for technical SEO, content creation and link-building. It's not a one-person job, especially if that person has no background in SEO. With an SEO company, or a digital PR agency, you have a team of experts in each pillar, or prong, of SEO applying up-to-date knowledge to properly optimise your website.
Find out more: Can You DIY Your SEO In 2022?
In-house SEO versus outsourcing
Many businesses, before deciding to hire an agency, make the mistake of attempting to do SEO in-house.
Once again, the efficacy of this depends on your internal resources and desired outcomes. The median salary for an SEO specialist in the UK is around £31,560, according to Glassdoor, who also estimate £3000 in average recruitment costs. Factor in investment in SEO tools like Ahrefs that your in-house specialist will need to do their job, which can cost up to £399 a month for the Advanced plan, as well as general onboarding costs and hiring a single employee for your SEO function gets very expensive, very fast.
This is without even considering that SEO is more often than not a team effort, with a diversity of separate skill sets across content writing, technical SEO and PR required. Unless you're building a complete in-house team, you're asking one person to do the job of at least three people. This not only puts them at a higher risk of burnout and increases the likelihood of human error, but it leaves very little time for upskilling and networking, both a crucial part of working in SEO's fast-changing playing field.
Find out more: SEO: In-House vs Outsourcing
SEO CONSULTANTS
"What about consultants? That's just a fancy word for expert, after all!"
It's definitely true that most high-quality SEO consultants have years of industry experience behind them, and if expertise is all you need, then hiring a consultant might be the right choice for your business. However, many consultants work in a strictly advisory capacity and are not involved in the implementation - you will therefore either require an internal team capable of actioning and managing your consultant's recommendations or you'll need to hire someone else to do it.
Consultants are amazing for upskilling your workforce and refreshing a failing SEO strategy, but if it's ongoing support you're looking for, you might be better off hiring an SEO agency that can both devise and implement a long-term plan.
Find out more: SEO: Consultant vs Agency
SEO FREELANCERS
It can be tempting, in an age where SEO services are being advertised for as little as £10 on online marketplaces, to take a risk on a potentially inexperienced freelancer instead of hiring an agency.
Don't get us wrong - there are plenty of highly experienced freelancers out there, but trying to tell them apart from the uninformed amateurs in a world where the knowledge and experience requirements for SEO freelancing are either pitifully low or non-existent isn't the easiest task.
Freelancers are also not a suitable substitute for an SEO agency. If you treat these two things as interchangeable, you run into the same issue as you would hiring a singular in-house SEO manager - overloading someone with an unmanageable workload that requires them to be adept in all areas of SEO, which few people are.
Working with freelancers is best if you have an existing in-house digital marketing team and require either some additional search-specific expertise or some extra capacity for specific tasks.
How to choose the right SEO agency
It's not easy finding your perfect match. That certainly seems to be the case with hiring an SEO agency. According to a 2019 study, 65% of companies have
already worked with more than one SEO services provider and only 30% would recommend their current provider to a friend or colleague. The right option for you will depend on a number of factors, including (but not limited to) your budget, goals and any existing resources you have in place.
Of course, hiring an SEO agency is not your only option. Many companies have in-house SEO teams, while others work with external consultants. Let's take a look at how hiring an SEO agency stacks up against your other options.
Find out more: Choosing An SEO agency
How do I spot a bad SEO company?
The only thing worse for SEO than not doing it is doing it badly. And there are lots of agencies out there who think they know what they're doing but really, really don't.
Some are just under-informed, others are downright cocky and exploitative, using black-hat tactics to make a quick buck from their clients and disappearing before the consequences catch up to them, leaving clients with disastrous drops in rankings and in some cases, Google penalties that cost a pretty penny to remove. Either way, the client's investment in SEO has been, at best, a waste of time and, at worst, a huge loss, and they will need to re-invest in a different agency to get things fixed.
Avoiding these bad actors is a case of being educated enough about SEO to smell the stench of black-hat philosophy coming off your prospective agency. Our top tips include:
Check their case studies
Ask the right questions
Be wary of their approach
Don't go for guarantees
Steer clear of package pricing
Find out more: How To Avoid A Black Hat SEO Agency
What questions should I ask my potential SEO provider?
Right, about those questions we mentioned.
Your SEO company discovery call is the golden opportunity to catch a cowboy in the act. Knowing the right questions to ask could protect your business against thousands in lost investment. More important than the questions, however, are the answers you want to hear, and those you definitely don't
Be smart, be educated and be sneaky. Your intelligence built your business, don't let a lack of knowledge about SEO jeopardise it. Here are some questions that could save your business the trouble of working with a bad SEO agency.
Which companies have you worked with for more than a year and can you provide references to these?
Do you have case studies available on your website?
How do you build links?
Can you explain keyword targeting to me?
Is there any part of your business that you outsource?
How many employees do you have?
What metrics do you use to measure the success of campaigns?
How involved are you with the SEO community?
What do you need from me?
Find out more: 25 Questions To Ask Your SEO Agency
SEO agency pricing
The cost of hiring SEO services varies widely across territories, pricing models and whether you're choosing to hire a consultant, a freelancer or a specialist SEO agency. You might find cheap SEO agency services through a freelance marketplace, where keyword research or guest-posting are sold separately, but it's very much a case of "you get what you pay for".
Contrary to freelancers and consultants, who might charge hourly rates or sell SEO services separately, agencies will generally charge on a monthly retainer. Backlinko found that clients spending in excess of $500 (approximately £381) per month with their SEO provider were 53.3% more likely to be extremely satisfied with the results than those spending less than $500 per month.
If you want an end-to-end bespoke strategy put together by a team of experts who can deliver measurable results, you'll have to allocate your budget accordingly. In recent years, while marketing budgets have decreased overall, SEO spend as a percentage of these budgets has risen. Gartner's most recent marketing budgets report shows that average SEO spend increased from 6.6% to 10.5% between 2019 and 2020, while total spend on digital channels currently stands at 72.2%
Find out more: SEO Agency Pricing: How Much Does An SEO Agency Cost?
What results should I expect from an SEO agency?
Hiring an SEO agency is, at its best, a long-term partnership for long-term results, as integral to the success of your business as branding, operations or traditional marketing and requiring in-depth expertise that only an agency can offer. There are several steps your SEO agency might take in this process, including:
Conducting an SEO audit of your website
Identifying and resolving any back-end issues affecting your search performance
Working with you to understand your target audience and how they use digital channels
Carrying out keyword research
Creating fresh, engaging and fully-optimised on-site content
Analysing your link profile
Generating creative ideas to increase the number of quality backlinks to your website
Integrating your social media and SEO strategies
Find out more: SEO Agency Results: What To Expect From An SEO Company Report
Find out more
There is much more you can learn about hiring an SEO agency. Check out our blog for all the latest content marketing, digital PR and SEO commentary. If you'd like to hire an agency with more than 60+ professionals in all pillars of SEO and who regularly deliver outstanding results for clients like eToro, Just Eat and more, get in touch with Reboot Online today.