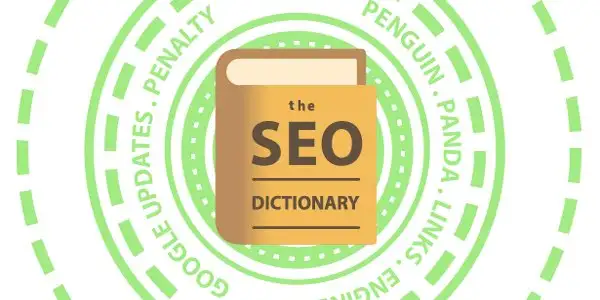 Business owners are great at their niches, and generally they have a broad range of skills from accounting to IT and even product design. And it's true, it takes a lot of skills and knowledge to run a business successfully. However, you can't run your business all on your own, and you WILL need help from others somewhere along the line. You just can't be good at everything (and if you are, you're just annoying!) For many people, their problems occur with technical aspects of their business like website development and IT engineering. And SEO is a technical minefield. Fundamentally, do you know how to optimise your website and achieve better rankings in Google? If you can't answer that question, hiring/outsourcing SEO work to experts is probably what you should do. Working with an external agency can have its problems, but this guide will help you understand what we're talking about.
SEO Terminology guide
Term: SEO – Search Engine Optimisation
You will hear us saying: "Have you had any SEO work done before on your website?"
A lot of people ring us and ask "how much does your SEO service cost?" Now, everyone has a different level of knowledge on SEO and what they want to achieve for their website when they enquire. Unfortunately, the word SEO alone does not explain the many aspects involved with the vast search engine optimisation universe. Some people may simply want to rank higher for their brand name, and others may have much more complex problems like Google penalties which need recovering. We answer this FAQ with a more important question "what do you want to achieve with SEO?", because then we can gauge a client's knowledge of SEO and go from there.
What is SEO?
SEO is a strategic, persistent improvement to not only raise your website's Google ranking, but the long-term viability of your website to make sure it stays up to date and impermeable to penalties (future updates).
---
Term: SERP – Search Engine Result Pages
You may hear us saying: "your website www.customer.com ranks second on the SERPs for your keyword "customer"."
Is an acronym for Search Engine Result Pages often referred to as SERPs. And it's part of our common language in the SEO world, as we use it to describe the results list on the Google search network. It's a mouthful to say the whole phrase, and we use it quite a lot so that's where the acronym came from. But as a client, this basically means where your website ranks for certain keywords on Google.
---
Term: Google Updates
You may hear us saying: "We have noticed activity with your website ranking on a number of terms recently which look like the result of a new update from Google, and we're working on figuring out what has changed."
This is the single defining element of modern day SEO. Without Google updates, the whole SEO industry would not exist. But what are they? They are the problem and the solution all at once for everyone working in SEO. Google updates essentially change the way the search engine works via the algorithm and can affect all kinds of things, but generally website rankings and how websites rank. Some are small and have little effect and some are truly colossal and can see a top ranking site drop out of the first page within hours of an update being released. We've seen it happen! So they are nothing to be taken lightly. There have been two particularly significant updates to Google's algorithm in the last few years, and these are called Panda and Penguin. Click here to read more about them.
---
Term: Penalty
You may hear us saying: "You have a manual penalty for duplicate content on your website."
A penalty is one of two things. Either a manual or algorithmic penalty. This applies to Webmasters and essentially is punishment for an error related to the content of your website (Panda) or the links you have pointing to your website (Penguin) i.e. link profile.
Put simply, it's Google's way of penalising unethical SEO methods. And will almost certainly mean poor rankings if left unmanaged.
---
Term: Link profile
You may hear us saying: "Your link profile has some poor links from previous cheap SEO work carried out on your site, so we can clear that up for you."
Every website on the internet has a link profile. It is how Google views the authority of your website and how trustworthy it is. Essentially, a link profile includes all the back links pointing at your website from other websites that have mentioned you. It is the fuel that powers the internet, almost like a currency. The websites that link to you are verifying your authority and just like an up-vote system works Google rewards websites with good link profiles. If you want a full understanding of how this works, and you have 5 minutes then read our experiment on outgoing links. We analyse the link profile of every website that enquires with us and is a measure we refer to throughout our relationship.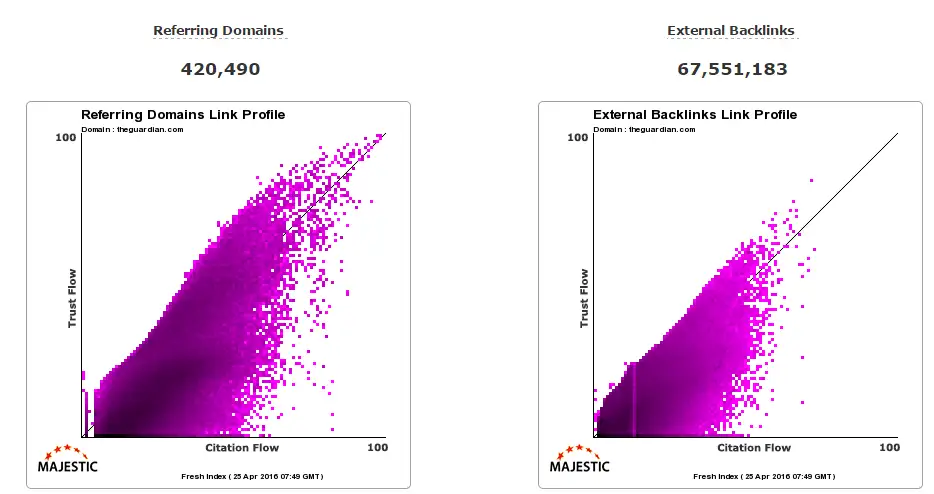 ---
Term: Link building
You may hear us saying: "We will be producing high-quality content as part of our link building strategy to improve your website ranking."
The internet thrives on the exchange of links between websites. The better your link profile the higher you will rank. Therefore, we encourage link building tactics in our SEO service to help boost your link profile.