Author
Kezia Farnham
Apr 04th 2019
Content writer with a journalistic edge, speciality coffee always to hand and lives a minimalist lifestyle.
---
6 Benefits of Video Marketing
Video marketing is on the rise. Predictions suggest over 80% of all website traffic will include video content by 2021. As such, it is important to get to grips with video marketing now so that you are ahead of the game and don't miss out on these 6 benefits of video marketing.
CONTENTS:
1. Improves your search engine optimisation
2. Video marketing showcases a brand's personality
3. Creates emotional connections with target audience
5. Highlights accomplishments and case studies
6. Drives customer conversions and sales
---
1) Improves your search engine optimisation
A video escalates your likelihood of a front page Google result by 53%. This shocking statistic reveals why videos should be an essential element within your marketing strategy. Even if you are a SEO beginner, you can gain value from adding a video. We have broken down some of the benefits of video marketing on your SEO:
According to Moz, an advantage of video marketing is that it attracts three times more inbound links than text-only pages. As such, it is an excellent link building method for your website. These links signal to google that your website is trustworthy and will result in better rankings in the SERPs.
People spend more time on web pages with videos. Wistia's research revealed, on average, viewers happily watch videos for seven minutes and twenty-one seconds. Yet, the average time on pages without video drops dramatically, down to 2 minutes and forty-eight seconds.
Google feature: suggested clips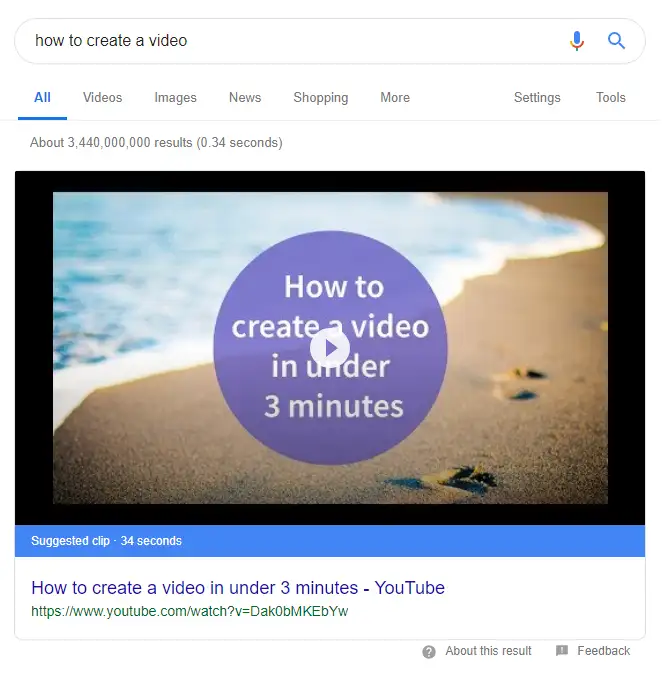 What are the suggested clips?
Suggested clips ensure your video is the first result on the Google SERP, and recommends a section of the film in response to 'how to' search queries. This feature is another reason why videography marketing is a valuable tool for every business.
How do suggested clips help you?
First and foremost, you appear at the top of Google's search results. As a result, this feature often leads to increased traffic on your website, higher engagement with your brand and ultimately sale conversions. Clearly, the suggested clips are one great benefit of video marketing.
2) Video marketing showcases a brand's personality
Videos successfully put a face to the brand while anchoring your business' personality. It gives your enthusiasm and passion a well-deserved platform. No matter the industry, a video will bring your company to life to the consumer, providing a memorable user-experience. As such, creating videos is a must for every brand awareness plan.
3) Creates emotional connections with target audience
Do you want to create gripping content that goes viral? Well, employing emotion will certainly help. However, that isn't the only reason for using emotion in your video strategy. Different emotions drive different results. For example, happiness may increase shares. Whereas, sadness encourages clicks. Ultimately, exerting the right amount of emotion positions your brand as trustworthy and relatable.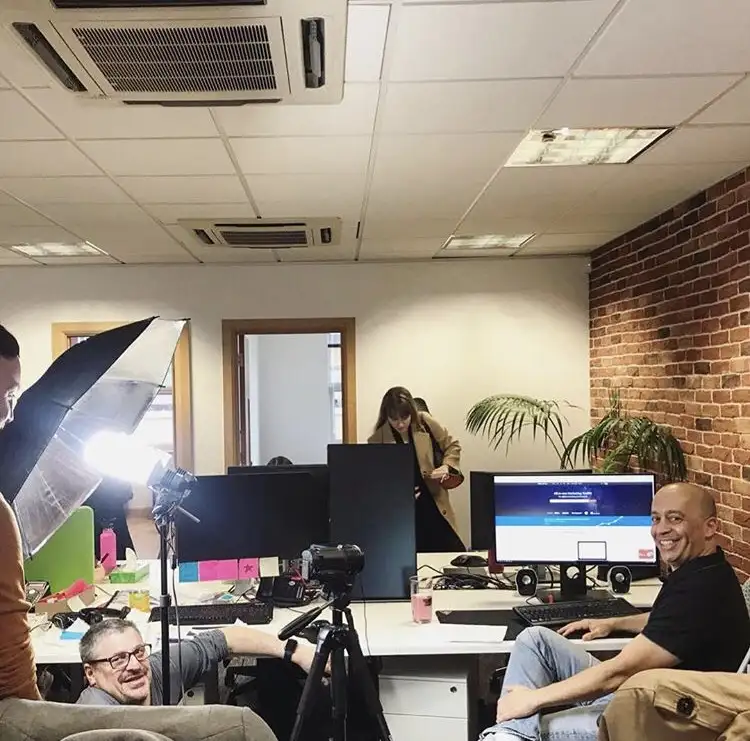 4) Increases engagement
Another benefit of video marketing is, naturally, increased engagement. Videos have a 10 times greater probability of engaging your audience in comparison with written content. For example, the viewer may engage through embedding, sharing or commenting on your video. Increased engagement is yet another crucial reason why video marketing is important.
5) Highlights accomplishments and case studies
Creating video content gives you the opportunity to showcase successful clients or products. You are doing it wrong if your target audience senses you are merely promoting yourself. As with written content, the video should consider user intent. Make the videos about your target audience. Answer their questions through providing valuable insight from your own experiences, rather than being overly self-promotional.
6) Drives customer conversions and sales
Videography plays a fundamental role in customer conversions and increased sales. Recent research revealed 70% of respondents claim their video marketing strategies outperform alternative methods. Other studies support these findings, highlighting that 'how-to' videos have high product conversion rates. As such, the importance of video in marketing should be clear to anyone with lead generation in mind.
---
Be sure to check out our very own YouTube channel to catch up with our videos here at Reboot.