The members of Reboot are far from your average 'team' – perhaps you spotted us precariously walking through the woods of St Albans. But without the two knowledgeable foragers we had for the day's activities, you couldn't be sure we would have found anything that even remotely resembled a mushroom. The reason we're not your average work team is in part due to the nutty employees we have, but our charm and charism is in our personality as a team and how bubbly and creative we are.
So naturally, our team bonding exercises mirror our wackiness here at Reboot. As a creative agency, there was only one way of embracing the autumnal season, then to arrange a day of foraging – and to make our day out an experience to remember, we chose to wander through the high branches and barked trees on Friday 13 – the unluckiest day of the year. But it didn't stop us.
Arriving at Batchwood Golf Course in St Albans, we proceeded to wait for our team of 'experts'. Rocking up in a car, the window lowered, with one man shouting out 'looking for some mushrooms?'. What had we got ourselves in for?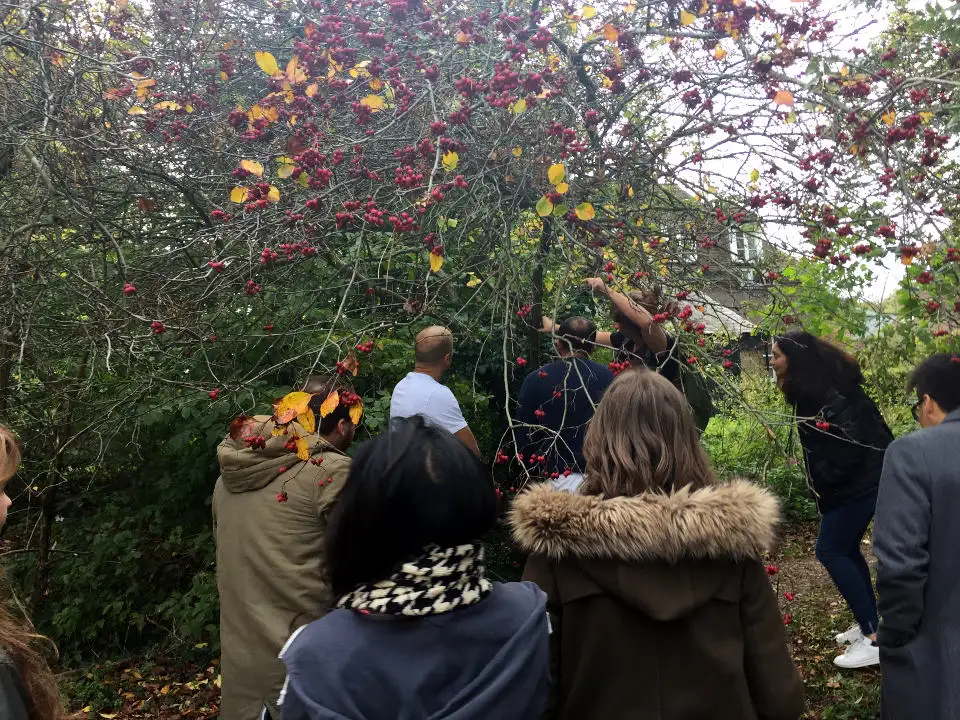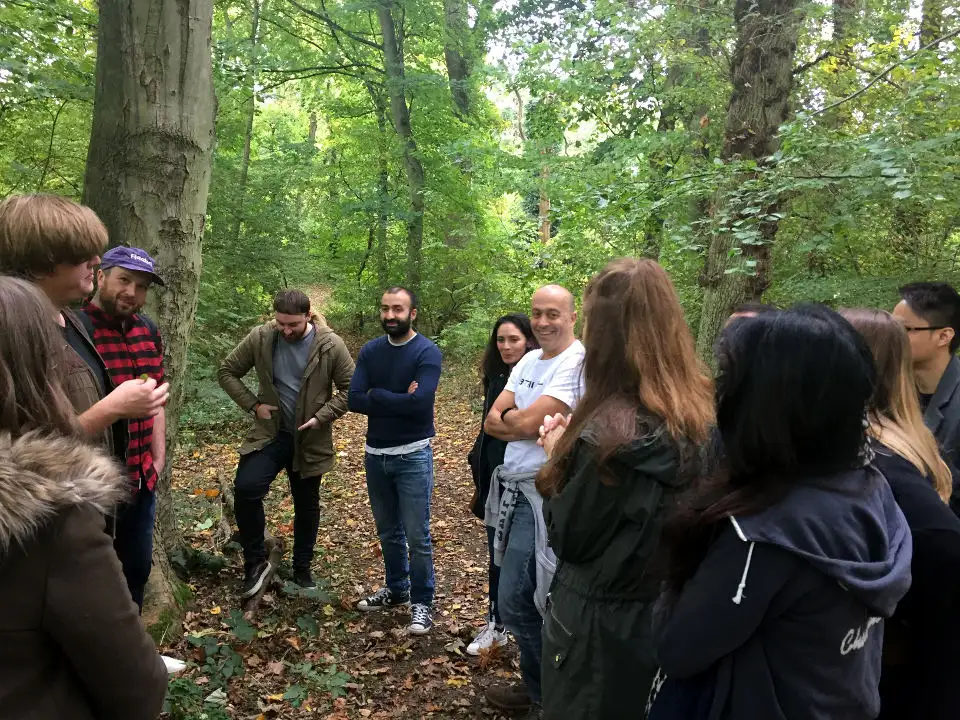 Our lead forager, Richard, and his partner-in-crime George , who was a chef, together own The Forager in St Albans, a quaint pub that drives it business from creating wild food foraging experiences. It really is something different and can be enjoyed by everyone. What was particularly interesting, is that this time of year is almost the best time to go foraging, as we learnt very quickly the types of plants and mushrooms that grow well during the autumn season.
Richard led us through the paths behind the golf course, showing us how to identity the types of fruits, plants and fungi you can and can't eat. We even tried a few plants straight from the ground. The team's favourite was the Common Wood Sorrel – also known as a 'false shamrock', due to its three-leaf clover formation. It is a wild plant that draws people into the world of wild food, and its heart shaped leaves make them even more enticing to pick and try. We were authorised by Richard and George that it was indeed edible – you would think it would taste very leafy or bitter, but it tasted like the skin of green apples and lemons. Who would have thought we would be going back for seconds?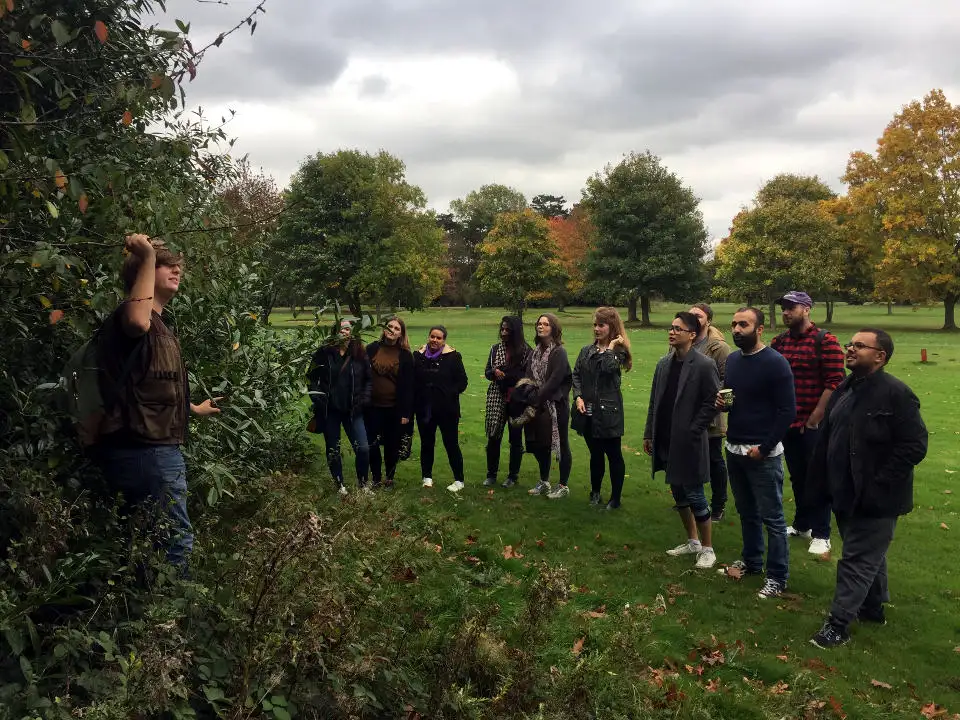 Walking through the woods, we were anticipating how many varieties of mushrooms we would see – and surprisingly in just a space of two hours, it was a lot. The favourite of the day was the Puffball or smokeball mushroom which has a stemless brownish sac with an opening at the top, where the dust like mass of ripe spores are released when compressed – creating a 'fart' sensation.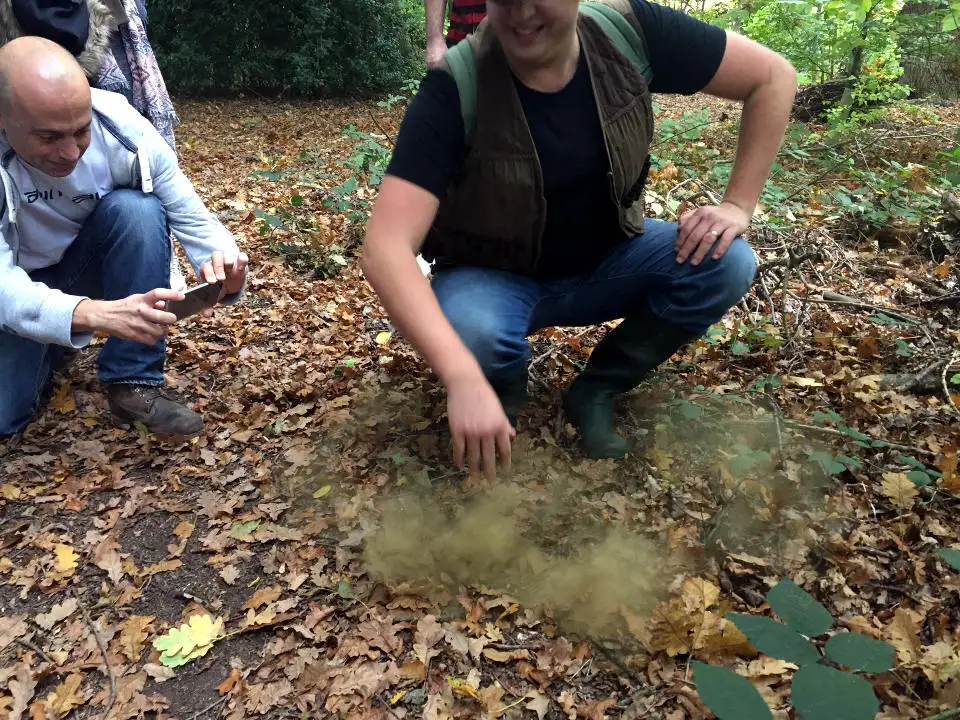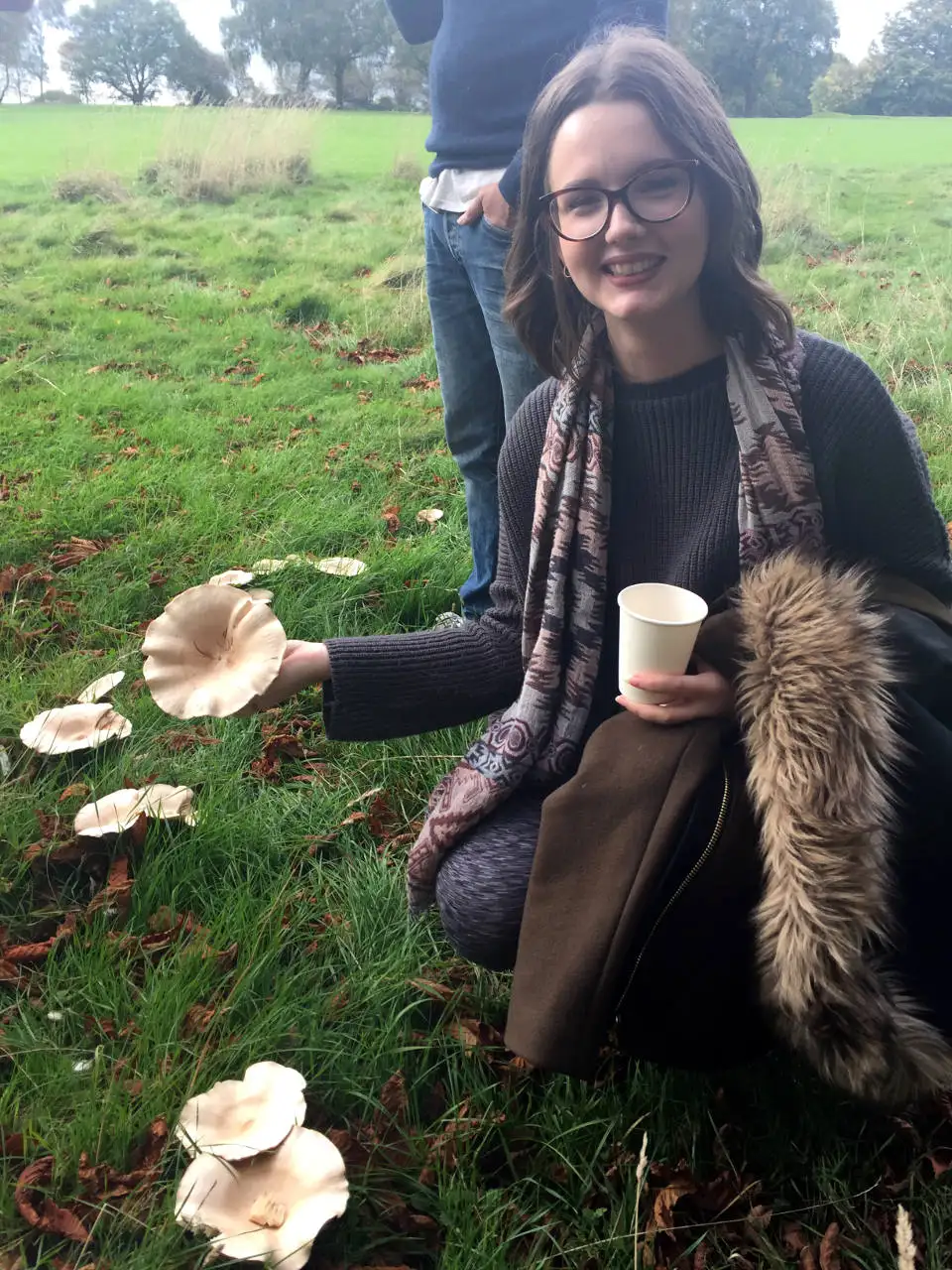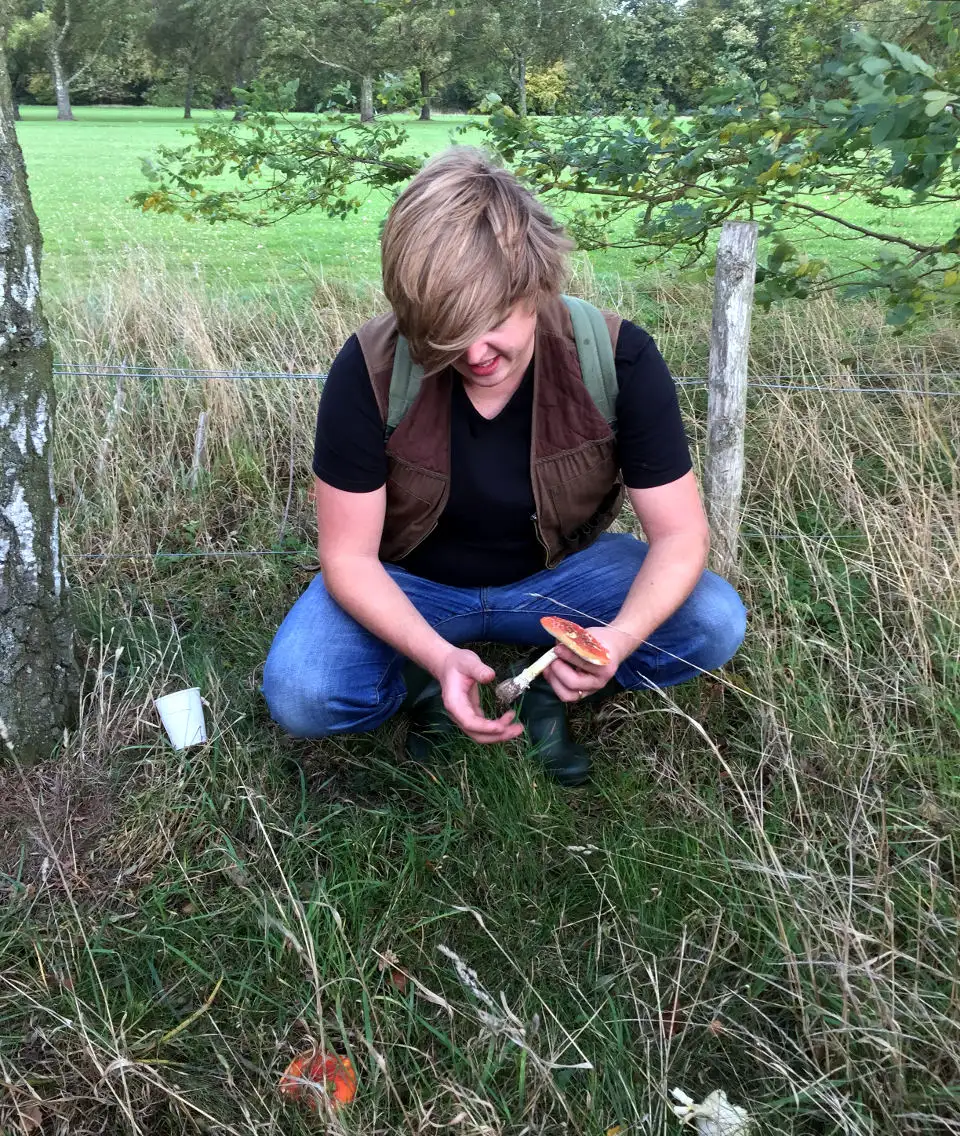 Did you know a Yew Tree was one of the most poisonous trees in Europe?
Yew Trees have been associated with churchyards and graveyards for hundreds of years – they were planted on the graves of plague victims to protect and purify those who had died. Yet, the tree is not all it seems as it is one of the most poisonous trees in the world, and it has been suggested that they were planted on the graves to deter cows from eating the leaves, as they would die if digested.
What's more, Richard and George bring along some boozy concoctions which we could try – they are homemade and used with ingredients sourced from the wild. Being a Friday, there was no reason not to have a few tipples – their negroni was absolutely amazing. We all had such a laugh, learning some science and folklore tales of foraging.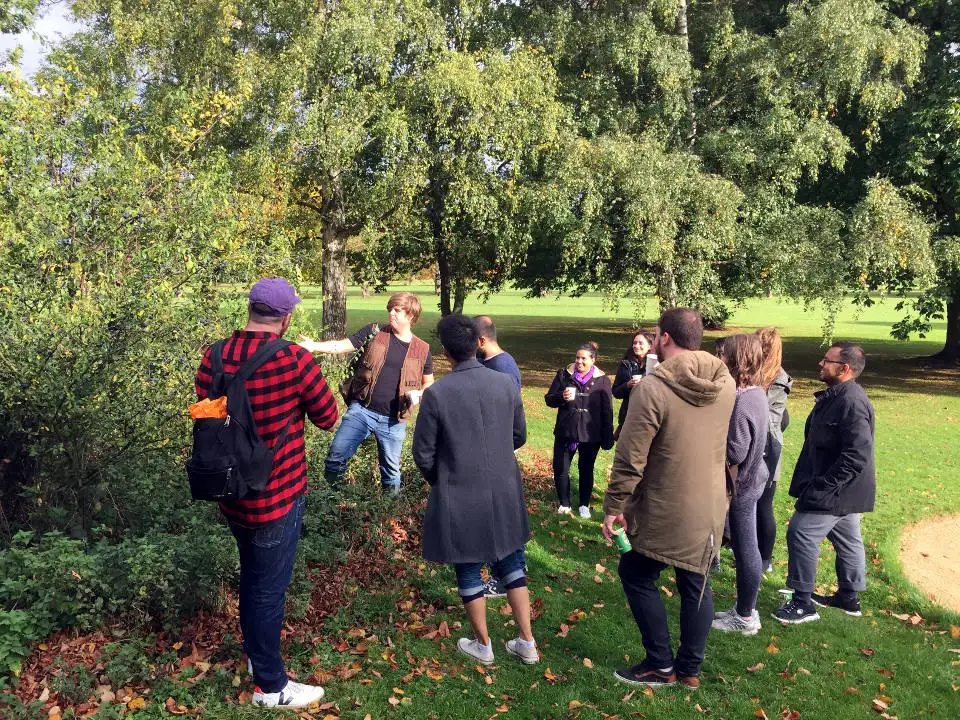 And the best part – we were delighted to be treated to a wild feast cooked up for us back at the pub. The photos can only do it some justice, as it was the tastiest selection of intriguing foods and dishes.
Thanks to the guys at The Forager!