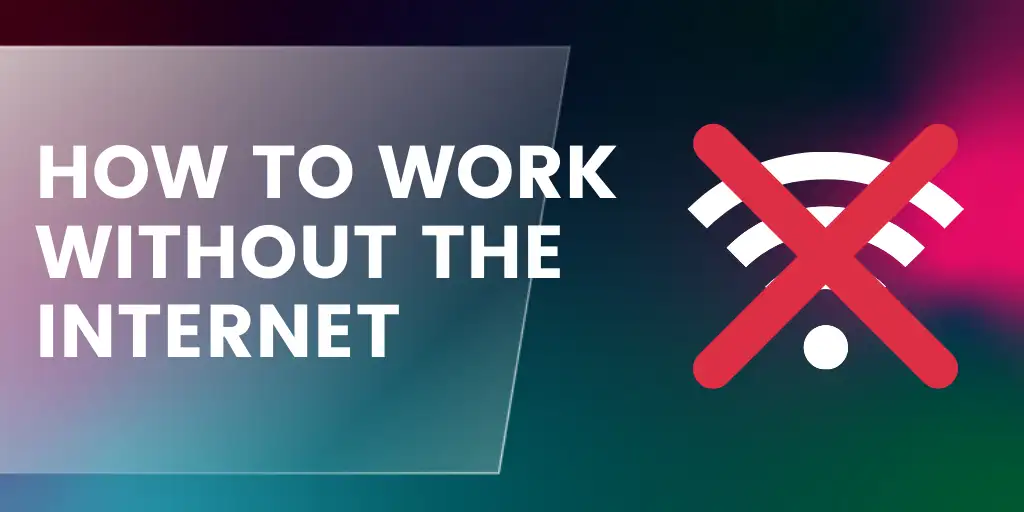 The majority of companies experience some form of technical glitch over their lifespan. When technology fails, it is important to have an effective plan ready, so that even if the problem takes longer than first anticipated to fix; it does not halt the company's proceeding or effective running. Businesses are now heavily reliant on technology, but this, despite being a major facet of most processes, is not the only facet. So what options are available whilst waiting for the technology to be fixed?
If your employees have internet at home, and have enough of the resources available in order to carry out their job effectively, this may be a viable solution to the problem. With emails, apps and networking systems, communicating with co-workers is a breeze. In a recent study by the BBC, which looked into the social stereotype that people work less effectively when at home, 'Virgin entrepreneur Richard Branson, who spends much of his time working on Necker Island in the Caribbean, commented that, "remote working is easier and more effective than ever".' With many people choosing to work from home following maternity or due to circumstances such as care of an elderly relative, the majority of companies are choosing to be more flexible in their policies. As reported by the BBC, 'There are signs that the number of people working from home is on the increase in the UK, according to the CBI. A total of 59% of employers who responded to a survey in 2011 were offering teleworking, up from 13% in 2006.'
If you were planning on conducting your weekly meeting later in the week, or if you were scheduling a training day for your employees and have the material already prepared, it may be worth bringing this forward, to free up days later in the week when technicians have fixed any of the issues with your IT system. This is of course, provided that your training session does not necessitate use of the internet during the training session.
When giving training without the use of interactive devices, you should attempt to make use of other visual aids such as a whiteboard, flip chart, training cards and other such props. Encourage employee interaction to help in capturing and maintaining your employees' interest. This can be through question and answering sessions, group tasks and demonstrations.
It is also advisable that you break up the structure of your training day. Keep information in digestible portions and include different types of activities by way of a break from a wordy lectures. For example, tasks relevant to the topic which include some form of physical activity are a good idea as they encourage an increase in blood flow, stimulating the mind and upping the worker's attention span. This process also impacts on the amount of information that is absorbed by participants, owing to the task being more memorable. The use of gentle humour can also spark interest and up fact retention for similar reasons.
Collating ideas and creating skeleton plans for articles and other such paperwork can be a viable option, as it allows for more efficient work to be carried out once the technological issues have been fixed. Check out our article on how to successfully brainstorm ideas with your co-workers.
Going out of office to find content
Some of the best inspiration for ideas can happen outside of the office. Blogger events, press conferences and coverage of local events allow for networking connections to be made and fresh new content to be brought to the table. Workers often feel refreshed from the change of scenery and work more effectively on returning to the office. However, you cannot guarantee that events will always coincide with a technological glitch. It is consequently worth designating days in which your company books events to attend. Here are some other tips to help you find content ideas.
Completing other office tasks
If your company can afford the time, taking a half day in which tasks that have been put on the back-burner are completed, whether it be sorting out your filing system or replying to emails which have been building up may in turn benefit the company.
Having an effective plan to fall back on can be useful for any times in which normal business proceedings may be disturbed. Burst water pipes, faulty boilers and other such problems may render the office being out of use. However, as mentioned above, a well-thought-out plan can see effective work carried out outside of the office.