Google's new London HQ & its impact on technology jobs
Multinational technology company Google has confirmed its new 1 billion Head Quarters in London! Some exciting and positive news at last, with the confirmation of Google's expanding HQ in London, which is set to create 3,000 new jobs in the capital. Post-Brexit, many were concerned Google would back down on its London plans, with fears regarding the future of business in the capital upon leaving the European Union. But, thankfully, Google has not been scared off, its new 16-storey office will sit alongside its existing offices in Pancras Square.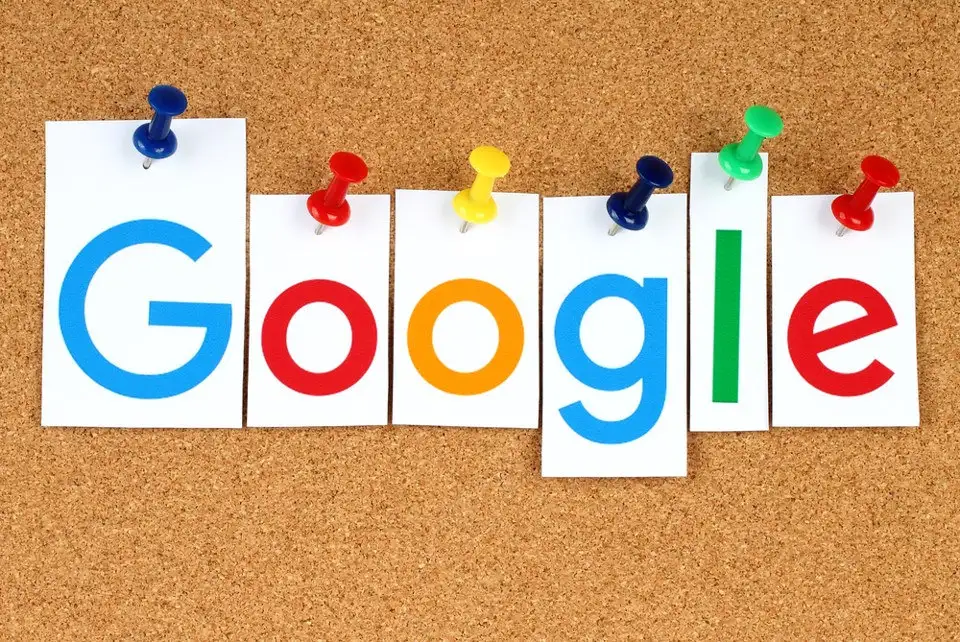 Photo Credit: rvlsoft/Shutterstock.com
It will cost approximately 1 billion to build, however, it is set to result in a considerable boost to the UK's economy. Google claims to have already created an uplift between £11-28 billion in this country, owing to assisting businesses receive digital revenues through its search engine and online products. The thousands of jobs available in digital advertising and search engine optimisation may not exist without Google.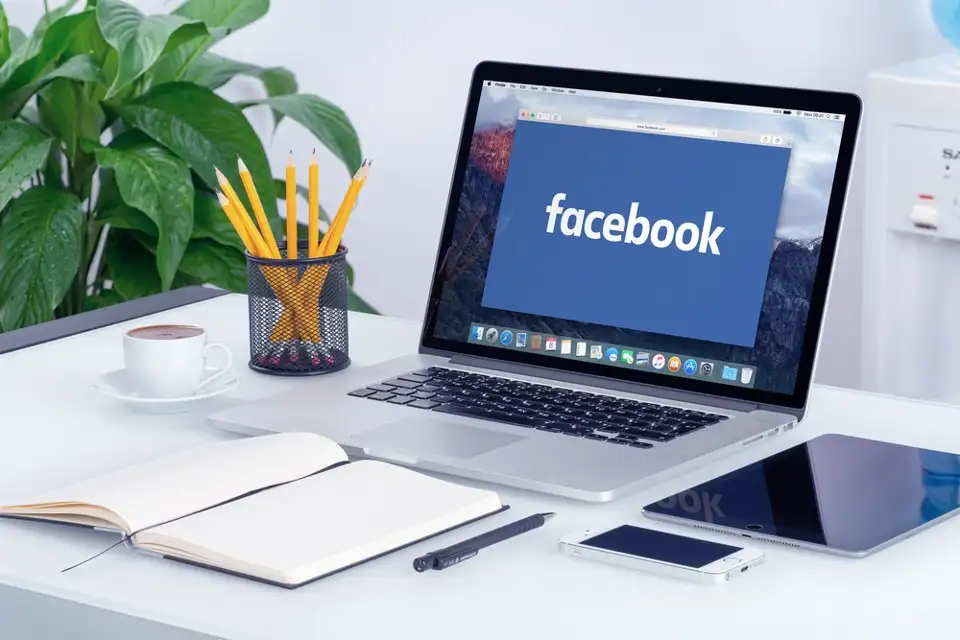 Photo Credit: Alexey Boldin/Shutterstock.com
Google isn't the only company expanding its UK workforce. Facebook has also announced its plans to open new headquarters in Fitzrovia, London next year. An extra 500 employees will be hired in highly skilled roles, making a total of 1,500 employees here in the UK, a huge increase since Facebook first came to London in 2007.
Money aside, these expansions will strengthen London's reputation as a world leader in digital technology.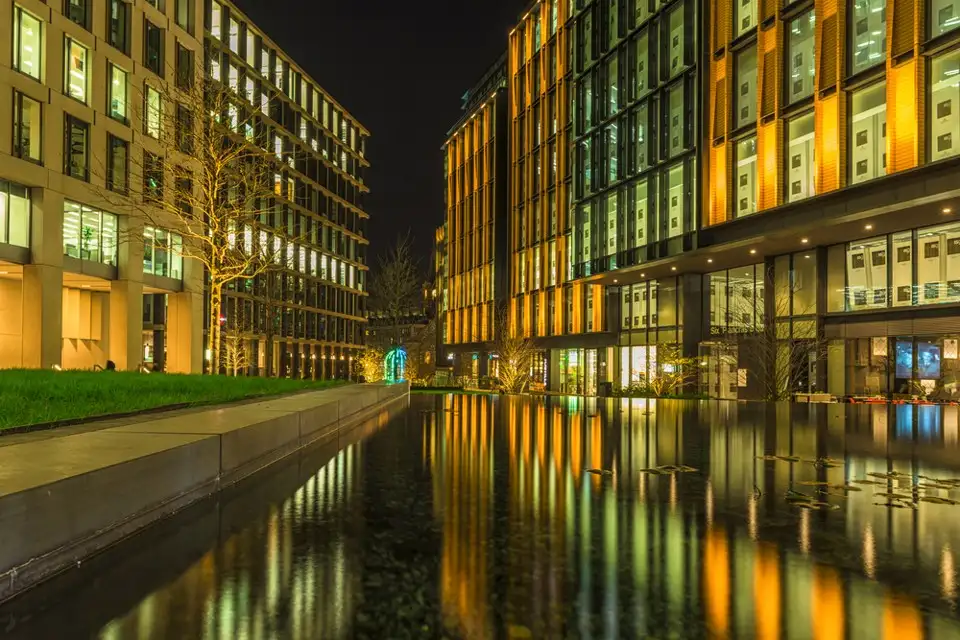 Photo Credit: BBA Photography/Shutterstock.com
Will Google have any impact on jobs?
As we increasingly rely on technology, it is becoming paramount to businesses and central to the majority of high-skilled roles. Businesses, students, graduates and educational institutions are recognising the digital shifting of many jobs, and are consequently attempting to stay ahead of the game.
Google recognises the need to get youngsters into technology and has invested into schemes to get the generation into code; putting £120,000 into Code Club Pro, a scheme aimed at teaching school teachers to code, which they can pass on effectively to their students.
It has also developed courses, for example, Squared Online an award winning digital marketing leadership course, which can be carried out online.
Furthermore, Google has developed courses on web development, android development and entrepreneurial tech courses for budding app designers.
We've looked at a breakdown of the most in demand technology skills in 2017, and skills that will enhance a CV: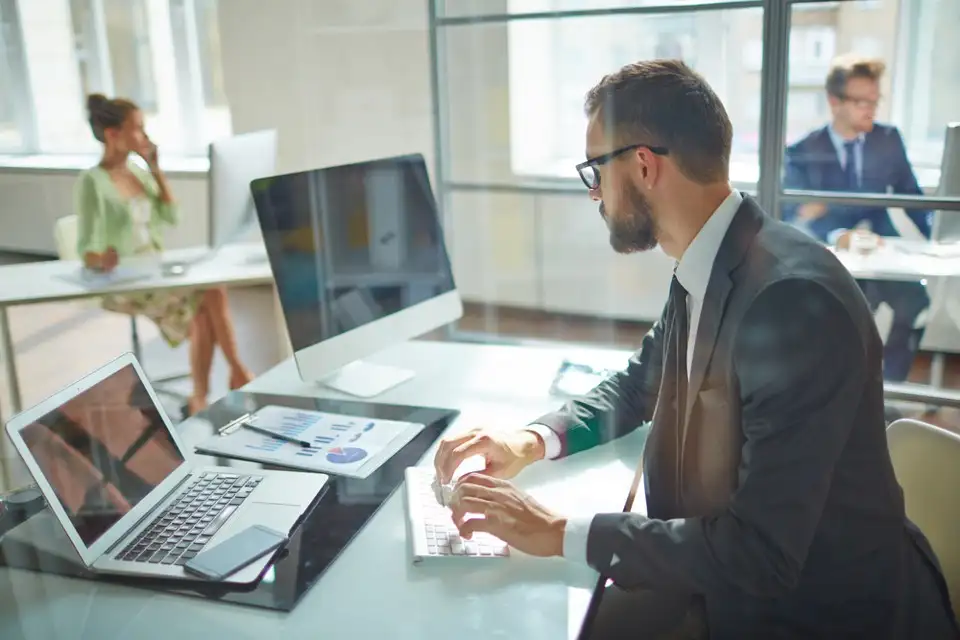 Photo Credit: Pressmaster/Shutterstock.com
Web development: Nearly all businesses nowadays have websites and having an online presence is crucial for business. Being able to build a functional website using web languages such as HTML5, CSS and JavaScript is an extremely valuable skill to have. Experience with programmes such as Dreamweaver and Illustrator can also prove useful.

Digital Marketing: Ranking highly on Google can make a huge difference on business success. Having an understanding of how Google works, and how to optimise a business's search results is a good skill to put on a CV. Important skills for digital marketing include; Search engine optimisation, link building, Google analytics, Google AdWords, Search Console, key word search and analysis and social media management.

Software engineer: They work closely with management and businesses, to provide support in the design, installation, analysis and maintenance of software, to provide business efficiency. Experience with a broader range of computer languages is again useful here; Java, XML, C++, SQL, HTML and UML. Having tech support knowledge is also beneficial; knowing a computer inside and out, and how to fix technical problems (of which there are a lot…)

Data analysis: Having a knack for statistical analysis will no doubt bolster your CV. This work involves cleaning data for mistakes, inspecting data for themes and patterns, transferring data and modelling data to assist with business efficiency and development. An advanced understanding of Microsoft Excel and VBA and familiarity with the different Business intelligence systems is important for this work.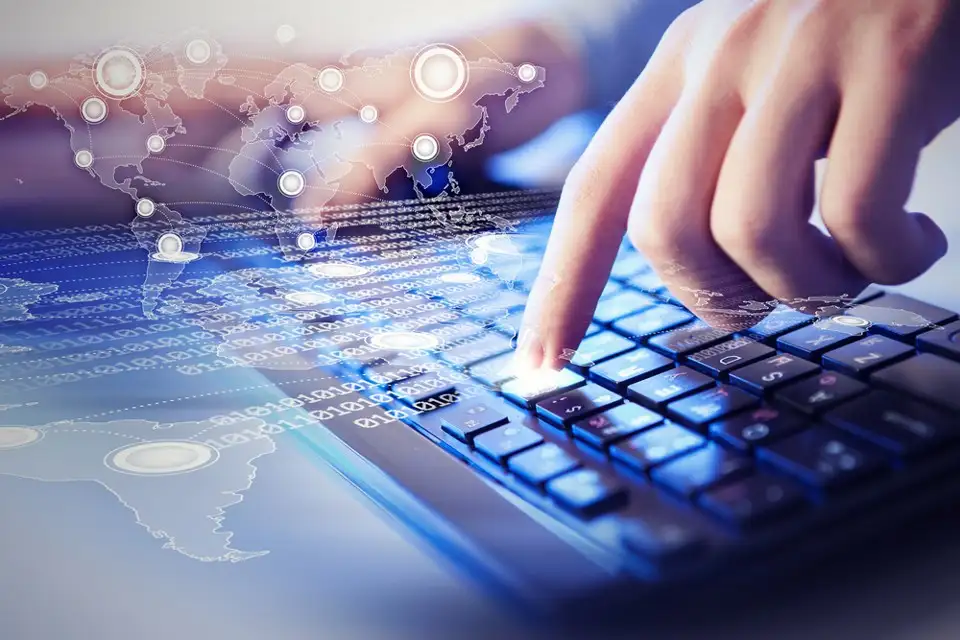 Photo Credit: ESB Professional/Shutterstock.com
The UK's tech skills gap
A survey by Gov.uk investigated the supply and demand relationship, with regard to technology jobs.
A shortage of suitable skills in digital markets persists in the UK labour market, there is a skills shortage in 72% of large companies, and 49% of SME's. This may cause a loss in incentive for foreign companies to make UK investments and make the UK a less attractive place to conduct business.
In response, the report points to the importance of digital skills being taught effectively in schools. As well as the education sector, it also notes the critical roles of employers in providing training to keep their skills up to date, local governments and agencies in delivering solutions that address this skills gap.
Googles and Facebook's new offices and the 3,000+ jobs on offer only bring the clear need for technological skills required now, and for generations to come to the forefront. Governments are assessing policy and making attempts to close the skills gap so the UK stays ahead in global technology.
Recommended Posts...