Content marketing is an art – the content must be original, well-researched and immaculately presented to make a positive and significant difference to a consumer and therefore a business. We have fine-tuned our own content marketing process through trial and error - it has boiled down to these 8 steps:
1. Keyword Research
At the heart of both SEO and content marketing is Keyword research. We ensure that any content we write for a client's blog is optimised for clever longtail keywords. Our content writers incorporate their technical SEO skills into their work, looking at search volume and keyword difficulty - as well as search intent - to ensure they are going after terms the client can rank for with conversion potential.
2. Brainstorming
The next step in a successful content marketing process is to have a brainstorming session. Once the whole team has gathered a few ideas for each of our clients, we have a brainstorming meeting where we share, evaluate and add suggestions to each other's keyword and topic ideas. This collaborative technique enables original and impressive ideas to surface.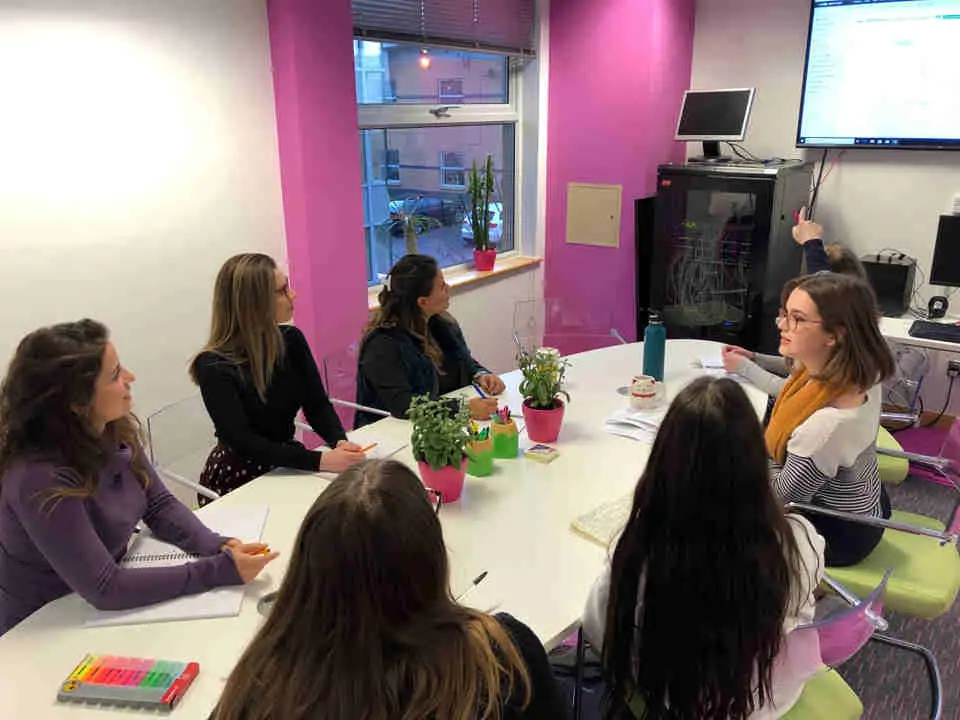 Discussions about our progress are also present within our brainstorming meetings, they are often based around how we can improve and how we've progressed since the previous month, which further motivates us to be better and assess lessons learnt from previous campaigns.
3. Writing
Once all ideas have been discussed, our content writers expand on the most successful and interesting ones that will guarantee a higher amount of conversions and increase traffic. We create plans - organising the structure, information, visuals and extras that we aim to incorporate into writing. The finished pieces are proofread and optimised – all within Google's guidelines.
Our objective is that, through our writing, we engage and inform the public on subjects that they are interested in and wish to know more about within a client's niche.
4. The Finer Details
Afterall, the difference between 'good' and 'great' is the attention our content marketers give to the finer details. At Reboot we have a variety of in-house resources that allow us to make our content pieces stand out.
We collaborate with our talented graphic designer to visualise any data or key points so that we may have graphics to accompany our blog posts – creating another content asset in itself that encourages sharing and is easily promoted. Not only this, but it always makes our clients' websites more attractive and user friendly. Not all blog posts require data visualisation, so our content writers spend time searching for the perfect images, if not taking their own, to create an outstanding post.
Our content writing professionals also have some knowledge in coding to provide our client's blogs with features such as a clickable table of contents, which appear at the top of the blog post to efficiently outline the headings that will be covered under each section. This makes the blog post easy to navigate and can be used as a SERP feature by Google (site links).
5. Proofreading
To ensure that the written content we provide for our clients is immaculate, well-written and contains no errors, our content writers' work is proofread and corrected to further optimise each post. We take care and pride ourselves on accuracy and detail, so this is a vital step that we never neglect.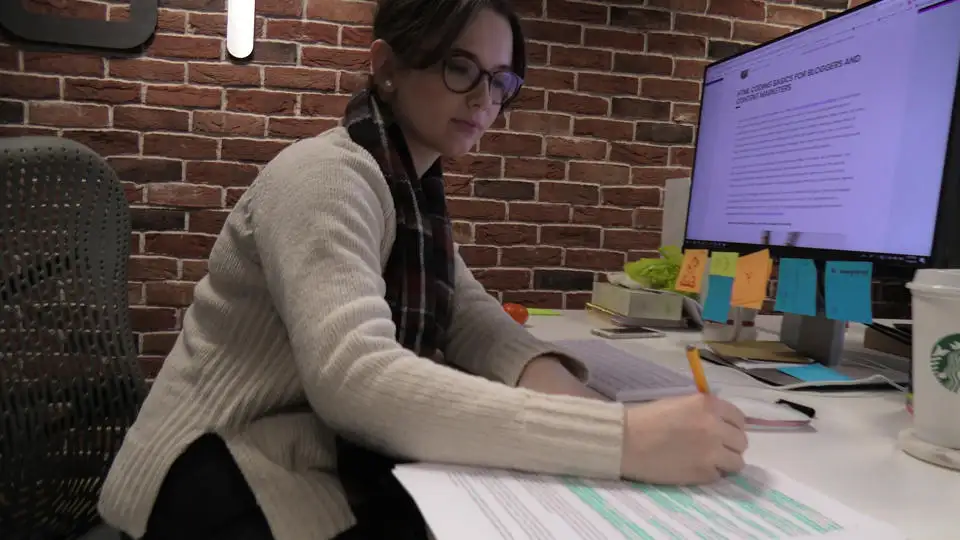 6. Outreach
As a content marketing company, we also share and outreach the content we create for our clients. By doing this, our clients' websites generate more engagement and are more likely to achieve higher rankings on various search engines. This promotion of content also encourages backlinks, which can help increase the domain authority of your website- another ranking factor. Social media is a vital digital marketing keystone for Reboot, and it allows our content marketers to share content and interact with individuals that may be interested in reading the informational content we provide on our clients' websites. Successful outreach is achieved through writing about engaging topics and utilising innovative sharing techniques – both of which our professionals carry out proficiently.
7. Measure
Our content is monitored to asses changes to the rankings month by month. The team also looks at bounce rate and click through rate in order to determine which posts really hit the mark with readers. If a post has earnt any SERP features, such as image packs, site links or featured snippets, we look at how we achieved this in order to incorporate this into future campaigns. We report back the number of new keywords our content marketing earns for clients on a monthly basis.
8. Improve
After measuring our content writing team's success for the month, we ensure to improve and edit posts, either by interlinking, incorporating more relevant keywords, improving on-page user experience, or outreaching further if some posts have not generated a high enough volume of traffic. Through this, we ensure that, after each post is written, it is not simply disregarded, but further improved to achieve the best results for our clients.