Author
Tamir Davies
Jun 22nd 2018
Digital content manager, with an eye for editing and literature. Can be found channelling my love for musical theatre
---
Bring Your Dog To Work Day at Reboot
#BringYourDogtoWorkDay, was founded and organised by HOWND, an ethical dog grooming product company. The annual day, which is now in its fifth year, is taking place today Friday 22nd June, asking businesses around the UK, to welcome their dog loving employees to come to work, with their four-legged friends. The purpose? To raise money for charities that are dedicated to making a difference to the welfare of dogs around the country.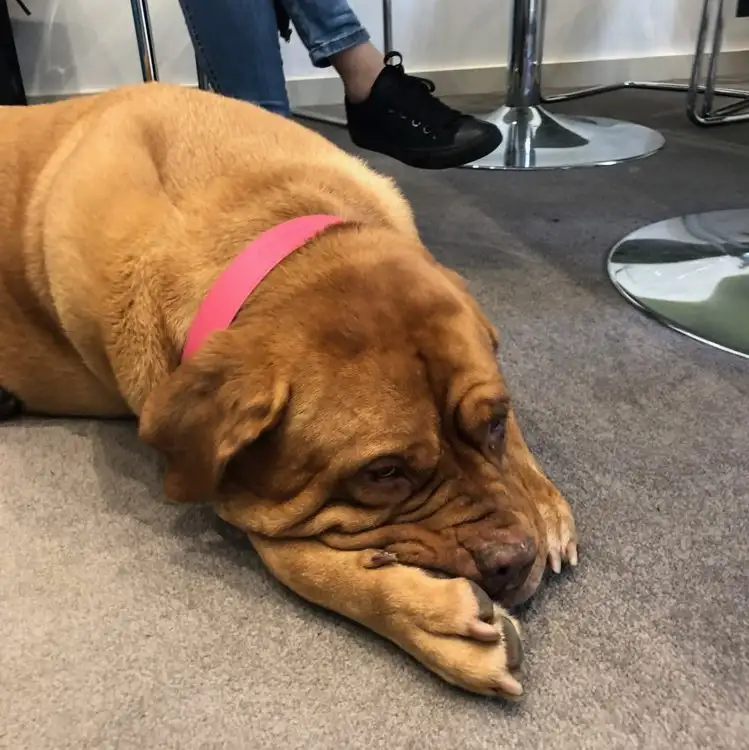 Brits love nothing more than their pets, with an estimated 9 million dogs among British homes, so when we are granted full permission to bring our furry friends to work with us, we take full advantage – all in the name of charity!
Perhaps you work for a creative agency, like the team here at Reboot Online. Lola is our five-year-old Dogue de Bordeaux, who loves nothing more than brainstorming digital content ideas with the rest of the team. And not to mention, keeps us motivated and happy, even if the weather and the workload is too much to bear. But sometimes, companies aren't like Reboot. Maybe you work for one of the 'big dogs' (pun entirely intended) of the banking world, where dogs are strictly not allowed? Today, could be your chance to emotionally encourage your boss to reconsider their dog policy.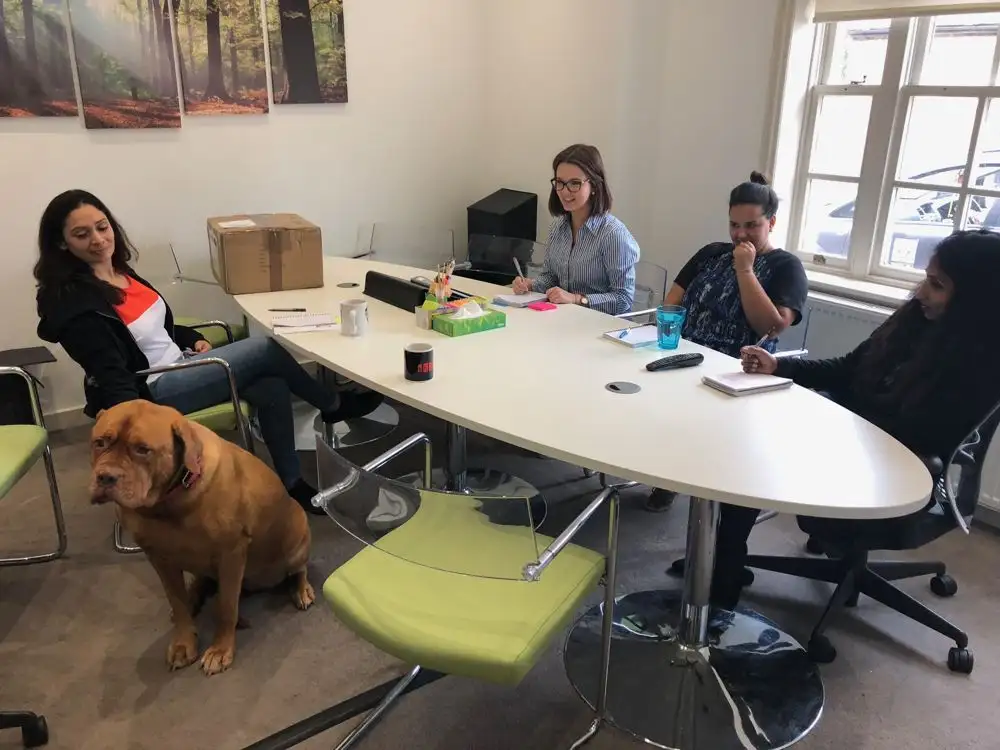 Bring Your Dog to Work Day is your company's chance to wind down and have some fun. All you need to do is become an official sponsor, by donating online and uploading your company logo. And if you want to show off just how much you love your other half, upload a pooch selfie when donating. All proceeds raised this year will go to All Dogs Matter, a dog rescue charity, which rehomes hundreds of dogs every year in London and Norfolk.
And whilst we are super excited to be spending 9-5 with 'man's best friend', research shows that there is plenty of benefits for employees and the office environment when you bring your dog to work. Here are just a couple of reasons to get your boss changing their mind.
You feel less stressed
Playing with or petting an animal is said to reduce levels of the stress-reducing hormone oxytocin, and therefore decrease the level of cortisol produced, which is the stress hormone in our system. Many studies have emphasised how pets can substantially reduce and even eliminate work-related stress, as well as increasing job satisfaction, happiness, team morale and co-operation. And HOWND has noticed a significant increase in the number of companies that now allow dogs in the workplace, coinciding with Bring Your Dog to Work Day.
Dogs keep you exercising and active
Keeping active is highly important, and we don't need evidence to say otherwise. A dog-friendly office can optimise any opportunities to walk more, exercise and give employees a reason to get out of the office. The NHS suggests exercising at least 150 minutes a week, and to reduce sitting time as much as we can. And some studies have linked excessive sitting down with obesity, Type 2 Diabetes and some types of cancer. And this is where UK employees can change their habits. If companies encourage bringing dogs to work more, employees will remember to take regular breaks and stretch their legs, increasing workplace productivity.