As Rand Fishkin will tell you it's all about creating your own, unique content to rank higher in Google. And as marketer's we would shoot short films for our brands with profound narratives if we could. But unfortunately, we don't have the big budgets of content giants like Red Bull. Still, money is not a reason for not trying. So for most of us, this means creating a blog.
Company blogs are a great idea for enhancing your web presence and as a way of talking to your customers. They are also a tapestry of SEO opportunity and you'd be pretty hard pushed to find a business without one. And that's the problem, there are so many okay blogs but very few great ones. Here's how to take your business's blog to the next level.
The quest for unique content
1. Look internally
Some of the best content comes from inside your organisation. It's just a matter of looking in the right places. One of the main reasons you may have set up a blog was to shout about the latest product releases or events. But look further than company news. Whether it be interpreting data on your customer base i.e. consumer trends, or conducting interviews with prominent figures in the industry through partnerships and suppliers. Even look to your finance department to coordinate releases of performance reports with you. The point is to encourage mobility of information across your business. And most importantly, generate your own ideas and create original content that might be copied, but, if done right, will be linked to. Making everything more accessible to your content marketers is the first step.
2. Homemade videos
If you are in the business of products, then there are plenty of opportunities to showcase them with short videos on a budget. Product demonstrations are one of the oldest marketing tools in the book, but taking these online can be very effective. Take the "will it blend?" series by Blendtec, they've been making demonstration videos for 9 years. The YouTube veterans are a perfect example of mixing product demonstration with entertainment to create a content harmony, attracting millions of views and $$$. Tom Dickson has blended everything from iPad's to skeletons and glow sticks. But Blendtec's success doesn't just hinge on video views, they also attracted thousands of backlinks in the process. Whether a crowbar blends or not, we'll never know but Blendtec's content certainly found the right blend for their customers. Think about how you could introduce videos into your content marketing mix.
3. Content-first approach
It's difficult to create a blog that both engages visitors to your site and ranks well in the SERPs. But it can be done. Achieving the balance between entertaining content and optimisation is all about giving the customer what they want, never compromise on that, but there are ways you can deliver results too.
It's hard not to think of ranking factors when writing a post, but don't until afterwards. We find it's always a better way of making content the user wants. User first, Google second. That seems counter intuitive for anyone working in SEO, but trust us on this. Then you can use optimisation techniques after you've written your post.
4. Plug-ins
If you are publishing on Wordpress which is most likely considering Wordpress powers more than 20% of the web you have access to thousands of plug-ins and some of which can enhance your SEO.
Yoast SEO checker is a fantastic plug-in that runs a check on your post and generates an SEO score. Red is bad, orange – okay and green is good. We're looking for green here guys. Ranking factors display as a bullet point checklist which update in real-time as you make edits to your blog post. Here's how to optimise your post;
Include a number of outbound links to reputable and relevant sites

Add a well-written meta description
Optimise your image alt tags for your chosen keyword
Include your focus keyword in your page title
Keep the title length between 40 and 70 characters so it fits on Google.
If you have written your article well then your keyword density shouldn't need altering, but a low density is better, as too high indicates over-optimisation
The use of subheadings and inclusion of your keyword
Is your keyword in the URL?
Check your Flesch Reading Ease score (1 being extremely difficult to read, and 100 being very easy), is your content easy to read? We suspect this is most likely not an actual ranking factor, but gives you a good indication of how your content will be received by your audience
5. Keywords
Do your keyword research when optimising a post you have written. You want something that is a low competition keyword which relates to your overall topic. There are a whole host of tools you can use for this. Google's AdWords keyword search tool is a good start to understand search volumes in terms of popularity and competitiveness, but as in the video above you can't rely on it to give you all the data you need.
Then, you can use tools like Market Samurai and SEMrush to cut through the data and analyse volumes of these keywords in relation to how many searches there are a month, what other websites are ranking for that term, how optimised their posts are and potential titles. Use the data to create a spreadsheet like the keyword consideration one featured in the video, the most important focus is the right metrics for your goals.
6. Layout
The presentation of your blog is so important. There are literally billions of other blogs out there, so to stand a chance of engaging with people and persuading them to not be another percent of your bounce rate you have to be different.
Creating a content shopfront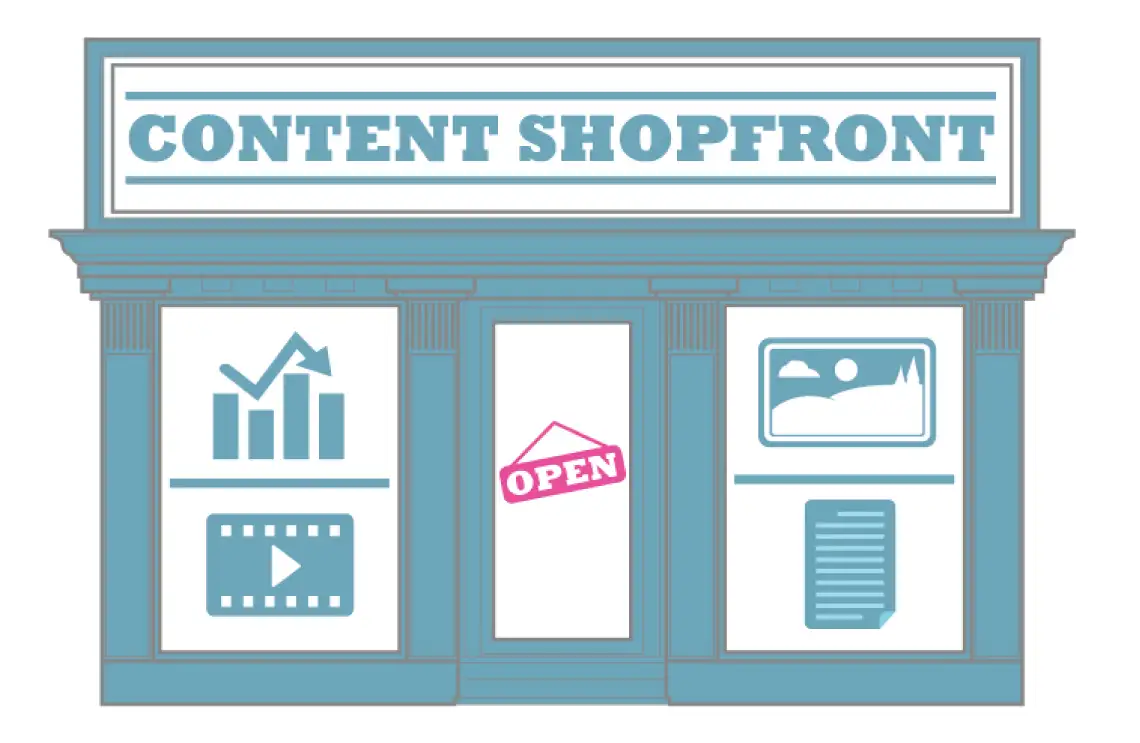 Should you have a static page or latest post layout? Many company blogs are constructed, go live and then posted on over and over and over again, as a never ending list of latest posts unfold without a thought for organisation. This is okay, but knocks down any important blogs that will get lost in the backlog. Once your blog is established, consider organising your blog page as another mini website. It is your content shop front and you need to display your best pieces to stop viewers bouncing on down the search. Have a good mixture of latest posts that are topical and current and then include meatier, less time-sensitive posts and articles like research you've done or interpreted, PDFs and other in-depth pieces.
Box layouts where content is displayed like newspaper ads across the page can work well if you use attractive head images. Just like Pinterest pin boards. It is a great way for people to scan your content and find what they are looking for.
7. Content types
Think of your content as assets. Downloadable guides are online assets that your community can keep. Blog posts serve to entertain and serve as time-passers, hopefully entertaining enough to keep your customers on your website for longer. In-depth posts are intended to inform your customer on a topic they require a lot of information on and explanation. These longer types of content are usually well-researched and are data driven. We wrote about research by Moz and Buzzsumo who teamed up last year to discover the best-performing content, they found that as content length increases over 1000 words, so too do the average referring domains in terms of links. However, in the same study they found that 85% of content published on the internet is under 1000 words and therefore frequently does not achieve any links or shares. In fact, 75% of randomly selected articles had zero backlinks. Distinct research can inspire other people to write on similar subjects, making it highly referable. Just like we talked about and linked to Moz & Buzzsumo's research. So strive to find new angles on issues in your sector and get researching.
8. Keep it clean in 2016
With some blogging platforms it is a built-in feature to display tags and categories and sometimes a lot of other useless information alongside a blog description. Your blog homepage only needs relevant information to the user. They don't particularly care about the 20 different tags you've selected when uploading the blog. So keep what is absolutely necessary; i.e. blog title, image, and short description. Simplicity is your friend.
Also, in the quest for unique content you should strive to create your own original images tailored to each article, which, in most cases will require using an in-house graphic designer or photographer. See Buzzsumo's creative use of blog images above. Thinking outside the box will give your site an edge, especially on social media in the mass of generic blogs published daily.
9. Responsive design
Consider introducing a responsive design for your blog if it fits. It's best to let analytics feed into this decision, and if you're analytics are telling you a large portion of your traffic are on a mobile device then perhaps you should invest in designing your blog to adapt to this. If you find you receive mainly desktop traffic then it probably is not worth investing the time and the money in a responsive design as it is a costly process.
But this is all just advice, it's your blog so do whatever you think is right. We can only give you ideas and insights from our experience.
If you need help with professional and relaible digital marketing -
Reboot Online
is here to help - so make sure to contact us!