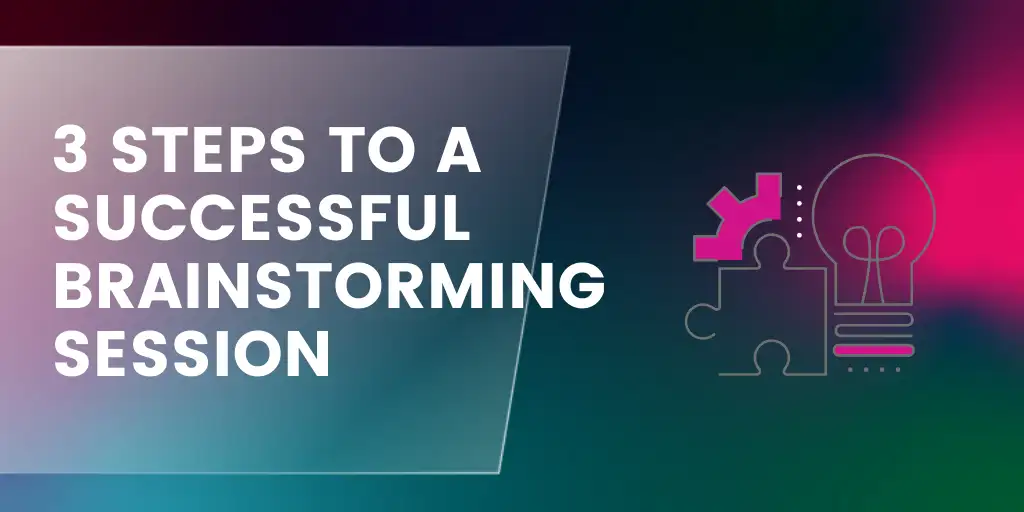 It's not often you come across someone who is eager to hop out of bed, ready to begin a working week at the office. Office morale can be a tough cookie to crumble and it can be difficult as an employee/team manager to execute a morning of motivation, excitement and content curation. Brainstorming, bright and early on a Monday morning can have its perks. But let's be honest, brainstorming can go one of two ways – a creative gold mine or a complete tragedy that leaves less to the imagination and a wasted couple of hours.
Brainstorming can go a long way when working in a creative environment and it's not only how you go about setting up your Monday morning meeting, but the way in which it is conducted, led and the environment it is set up in. Brainstorming is pretty much a text book topic and we have all become so accustomed to understanding.
What can an office do to increase the success and effectiveness of creative brainstorming when beginning the week?
Well, for starters – grab a coffee (a strong double macchiato to be exact), your favourite notepad and paper and of course your favourite pen (mix it up, week to week which colour you choose). Once your team members have all this in place, you can begin to apply your brainstorming strategy. Take a look at our content marketing team's brainstorming session for some inspiration.
It may be worth assigning someone to 'moderate' or provide a clear direction of creativity. As team leader, you may decide that your part will remain limited when brainstorming and every week you'll pass the torch to someone else in the team to demonstrate their leadership skills as well as providing everyone with the free reign to discuss their ideas without being criticised. You may take inspiration from your most hated days of GCSE's, having studied Lord of the Flies and implement a 'conch' for everyone to hold when speaking. By no means, are we suggesting that your brainstorming session should become a breakdown of societal hierarchy, but instead to have every individual feeling comfortable to throw out an idea they have.
Before your Monday morning meeting, you may choose to send out an email with a particular theme of your choice to your team members. Each member will have to come prepared to the meeting with a drawing, illustration, graphic or mind-map that illustrates an idea they have that corresponds to the theme in question. If a theme is a little too generic, limit the pool of creativity and add a client to it. Better yet, split your team into small groups and during the meeting reverse the cards, throwing out a theme and give them one minute to come up with a least ten ideas.
Other brilliant ways to incorporate visual aids into your brainstorming session is to have images or words on a whiteboard which represents a different client or project. If it is a new client, find their competitors weakness and amalgamate ideas that rains on their parade.
Not to mention, the number one rule of brainstorming is a shed load of scrap paper – as let's be honest, no creative environment is complete without a blanket of paper covering each and every spot of blank workspace. Always remember to jot down what everyone says – as 99.9% of what is spoken about goes through one ear and out the other. Also when brainstorming, never assume your idea is better than someone else's – your idea may develop into something bigger and better and by someone else; so you may not necessarily be the person who brings it to life.
Comfortable chairs, sufficient lighting, patterns, plants, a computer and a whiteboard are hard to miss out when designing the layout of your meeting room. Despite spending the majority of time at your desk, to maximize productivity and success when brainstorming projects, your meeting room should not only reflect your company's values, but reflect personality of the employees that work effortlessly. Personality is the trick of trade which a lot of companies seem to ignore.
We all wish we were a lot like Google, but despite not having the money, space or power to interior decorate like they do, you can still substitute a creative vibe that is well-designed and has the supremacy to exert inspiration. You may opt for a crisp palette that juxtaposes the brightly decorated desks and light fixtures. Plush sofas in the meeting room, customized art and innovative wall designs can add to your team's creativity flow. Take your cue from the likes of Mind Candy; the game company behind Moshi Monsters. The office has to accommodate more than 200 employees but still manages to add an element of fun to the daily routine. Decked with astro-turf carpeting, vines hanging from the ceiling, tree trunks as office space and a wooden treehouse as a meeting room, is a simple (maybe a tad expensive) way to add a serious amount of office envy, where the employees can exercise their energy that is refined and channeled through a project.
It can be a tedious and difficult task to kit your office out and not result from stirring the creative juices around. As an employer and team manager, a cleverly designed office space and meeting rooms can go a long way when curating content. Brainstorming sessions have been proven to elevate the level and quality of work produced by employees. After all, research by Gensler, has been proven that a well-designed and thought out office can increase employees office morale and productivity by 20%.